FIND AN OBITUARY
Service information is posted on our website only with approval from the family.
If you are seeking information not listed below, please contact us.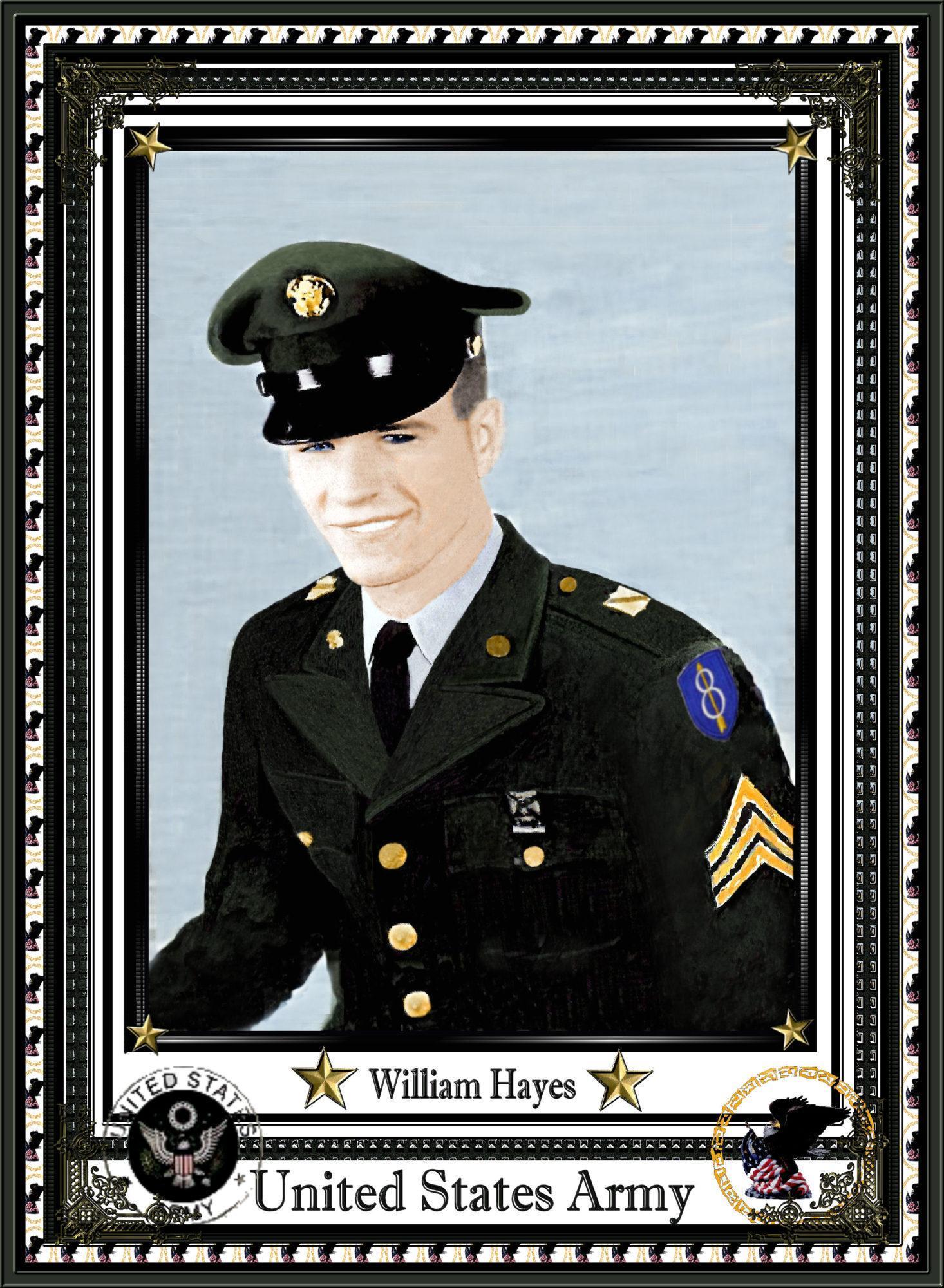 William "Bill" Hayes
10/16/1940 — 10/13/2019
From West Richland, WA | Born in Jockin, West Virginia
William "Bill" Hayes
William "Bill" Hayes was born in Jockin, West Virginia on 16 October 1940, the fourth of six sons to Lorena Muriel Summers and James Woodrow Hayes.  Bill spent six years in the Army and was proud of the military family he grew up in, and his own son (Air Force) and daughter's service (Navy) as well as three grandsons (Marines). Bill was a Boilermaker Welder most of his working years and took great pride in his work. Bill died on October 13, three days before his birthday, leaving a family that loved him dearly.  He is survived by his wife of 56 years, Christine (Stanley), his sons, David and Scott Hayes of West Richland, and daughter Catherine (Hayes) McCarroll of Virginia, nine grandchildren, and one brother, Jack, of Florida.  Bill's parents and brothers Chuck, Jess, Jeral, and Jim preceded him in death. There will be no memorial service. In lieu of flowers, donations may be made to Chaplaincy Hospice of Tri Cities. 
The Empty Chair
The chair is empty; you're not there,
The days are endless; the nights are bare,
My hours filled with thoughts of you,
My minutes your memory doth imbue,
My seconds tick and tock away;
Lead slowly to another day.
So, slowly rise and slowly spend,
The saddened heart that will not mend.
I'm still thinking about you everyday and the final words you said to me in person. I've always cherished you and will continue to do so until I meet you on the other side. I love you so much, Grandpa.
I know you are still here with me until I can be there with you. Death cannot separate us. We are still married and always will be, beyond Time and Space and Eternity.
"… From this moment, for as long as I live, I will love you, I promise you this …" Shania Twain
I am so very sorry for your loss. Uncle Bill was a wonderful man and I admired and respected and loved him. I'm so sad that the Hayes family has suffered so many losses. First, Uncle Jim, then Uncle Chuck, both way too young to be taken from this earth. Uncle Jess, Uncle Jerry and now Uncle Bill. Only my dad is left, and I dread the day my family suffers the same loss. Aunt Mickey, David, Cathy, and Scott, I love you all and pray for comfort for you.
A wonderful husband, father, and grandfather that will be missed by all that knew him and those who wish they knew him better.
Love,
Jerry and Brenda
I will never not forget you and you re always my father in law no matter what that I thanked you so much for everything for years that really much appreciate. I miss you so much.. Be Joy with Jesus !!
Love , Tracy
Oh grandpa. It's so hard to put into words how I'm feeling. I looked up to you so much. Thank you for all the love and support you showed me even when my dreams were close to unreachable. You always believed in me. I will miss you forever and a seat will be saved for you at my wedding, see you there. I love you so much.
So sorry for your loss. Prayers to you and your family during these difficult times.
I am grateful enough for the kindness that you've shown me and for treating me as family. May you rest in peace grandpa. We all love you.
Love you and miss you grandpa, I miss you so much. Growing up with you around was one of the best experiences of my life. Even though I wasn't the best grandson at times, you still were the best grandpa I could ask for. <3
Dad, you always loved and supported me no matter what. I will miss that…I loved you dearly. You are and will forever be "my daddy". I am so thankful I was able to spend some special time with you before you passed from this Earth. Go with God and I will see you again one day…
Prayers for the family and for my beautiful sister, Christine. My heart is with you all. I wish we weren't so far apart but I hope you know that I am always with you in spirit. God bless!
Dad, you go with Lord Jesus. I will see you there. I miss you. Love you dad.
Dad, I miss you so much. Looking after you til the end was an honor. I'll meet you by the river on the other side. Love you Dad,
I met Christine through doing genealogy, she spoke about you often in the past few years and I feel like I know you. Thank you for your service to our country. God Bless you, Rest in Peace.
Bill, we are still married and always will be. Death can't change that. We miss you terribly. The house feels so empty without your presence. Wait for me. I will be there someday.