FIND AN OBITUARY
Service information is posted on our website only with approval from the family.
If you are seeking information not listed below, please contact us.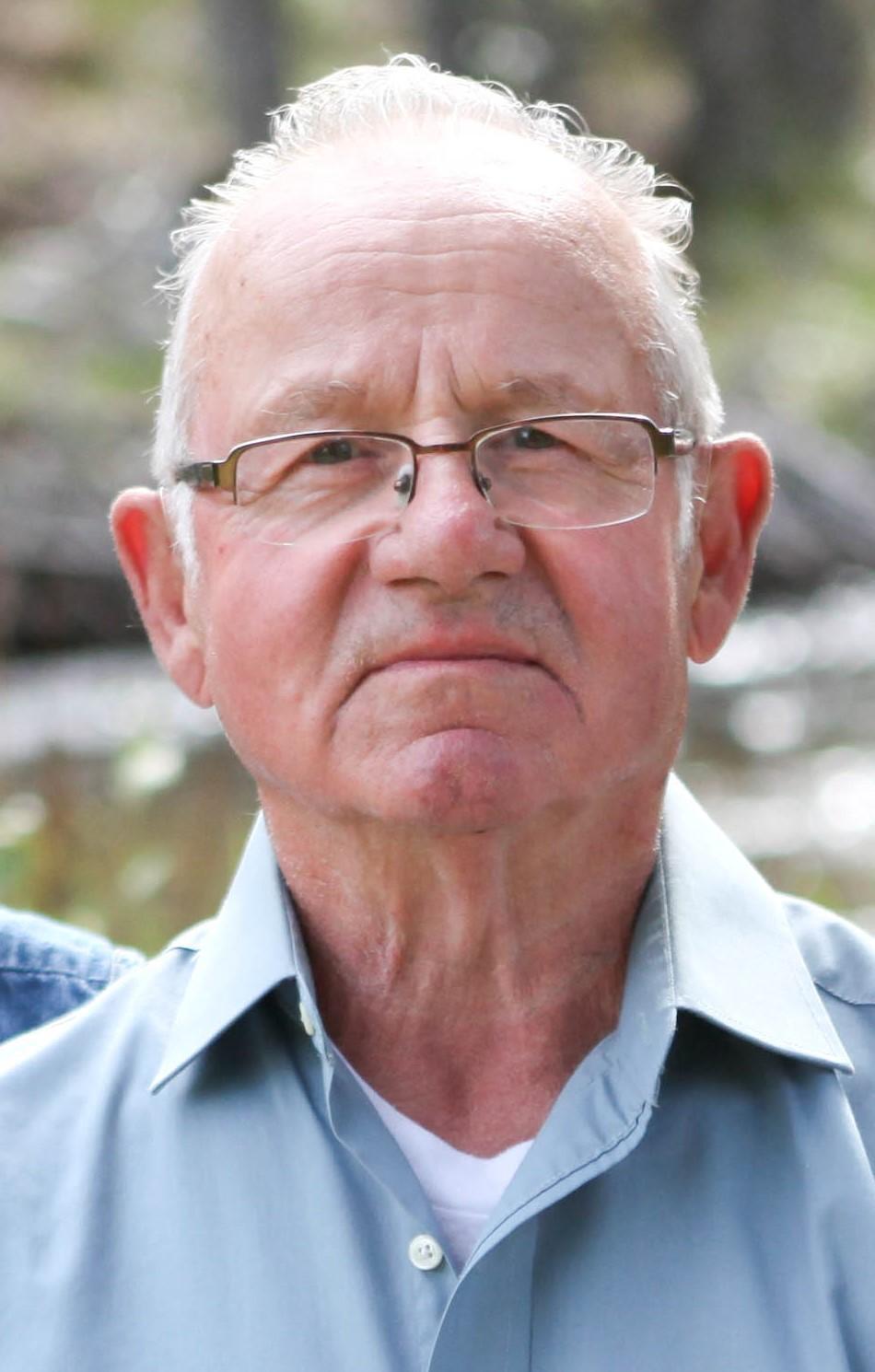 Jerald Duce
03/17/1935 — 11/29/2019
From Kennewick, WA | Born in Basalt, ID
Viewing
Starts:
Sat, December 7, 2019, 1:00 pm
Ends:
Sat, December 7, 2019, 2:00 pm
Funeral Service
Starts:
Sat, December 7, 2019, 2:00 pm
Ends:
Sat, December 7, 2019, 3:00 pm
Graveside Service
Starts:
Sat, December 7, 2019, 3:00 pm
Ends:
Sat, December 7, 2019, 4:00 pm
Location:
Sunset Gardens
915 Bypass Highway, Richland, WA 99352

Jerald Duce
Jerald (Jerry) Leon Duce, was born March 17, 1935, and passed November 29, 2019, at Hospice House in Kennewick, Washington. He is survived by his wife Shirley, 5 children, 23 grandchildren and 39 great-grandchildren.
Jerry was born in Basalt, Idaho, at home, to Daniel Leon Duce and Alta LaRue Kendall. He went to school in Basalt and graduated from Firth High School. During his high school years, Jerry met his future wife to whom he was married for 66 years. He made lasting friendships, played drums in a local band, and belonged to a 4H program where he learned to judge cattle. This began his lifelong passion of owning and caring for cattle.
Jerry worked at Thiokol Chemical Plant in Utah and then spent 32 years with Battelle Northwest in Richland, Washington. After retirement, Jerry and Shirley moved to Hamilton, Montana, and recently moved back home to Richland.
Services will be held Saturday, December 7, 2019, at the LDS Church on 1720 Thayer Drive, Richland, Washington. The viewing will be at 1 pm and services begin at 2 pm.
I was not a long time acquaintance of Jerry but he is one of my earlies memories of PNNL in the early 90's. He was my frequent escort to the 324 building until I could get approved for my own access. Because his last name was so unique, I asked him if he was related to Jerri Duce…who I attended grade school with. He said that she was his daughter. From that point on…we were "buds". Anyway…one specific instance I remember with him is walking with him to get into a meeting or something and he tried the door and it was locked (sort of like "we weren't invited") and he turned to me without a moment's hesitation and said "I've been turned away by much better people than them" and kept walking around. Absolutely had me rolling…it was a classic moment.
He was obviously a humble, caring and great man…and my thoughts and prayers go out to his family.
Shirley,
I have so enjoyed getting acquainted with Jerry and reacquainted with you in the past several months at Guardian Angel. He was a great addition to the exercise class that I teach. I just loved the way that he would sing along with the songs! I am sorry for your loss and hope that the love and care of your family and friends will help you through this difficult time.
Take care,
Shirley, Jay, Stacie, and family,
Our thoughts and prayers surround you as your family celebrates Jerry's amazing life! What a compassionate man with such deep love for his family!
May God's warm embrace ease your sorrow,
Kerry and Troy Hanson
Sorry for your loss. I think it is a better thing and a better place, though we miss him we have the memories.
Love you all.
Kelly
Dear Shirley and Family – I know Jerald is where he can find health and happiness. He is with his parents, sister and other loved ones who have gone before. I send my love to you and your family in this time of sorrow. I know the Lord will comfort and give you the strength to go forward, knowing that because of the atonement of our Lord and Savior, Jesus Christ, we will see him again. Love you all very much.
Your sister and friend, Mavanee
To Shirley and Family,
Jerry was a special friend and brother in the gospel of Jesus Christ. I'm grateful that I was able to visit with him prior to his passing.
Pam and I have many fond memories of you and Jerry prior to your moving to Montana. Especially of meeting together for family home evenings with other empty nesters from the Desert Hills Ward. Another highlight was getting together to watch movies on Friday nights on one of the first DVD players to come on the market.
Jerry had a great spirit about him – he was spiritual, comical and a lot of fun to be around.
It is our prayer that the Lord will bless you and all of the family who are grieving his passing. A great blessing is to know that he has gone to a place of peace and rest. May we all remember him and the great brother, father, husband and priesthood leader that he was.
Val and Pam Hamson