FIND AN OBITUARY
Service information is posted on our website only with approval from the family.
If you are seeking information not listed below, please contact us.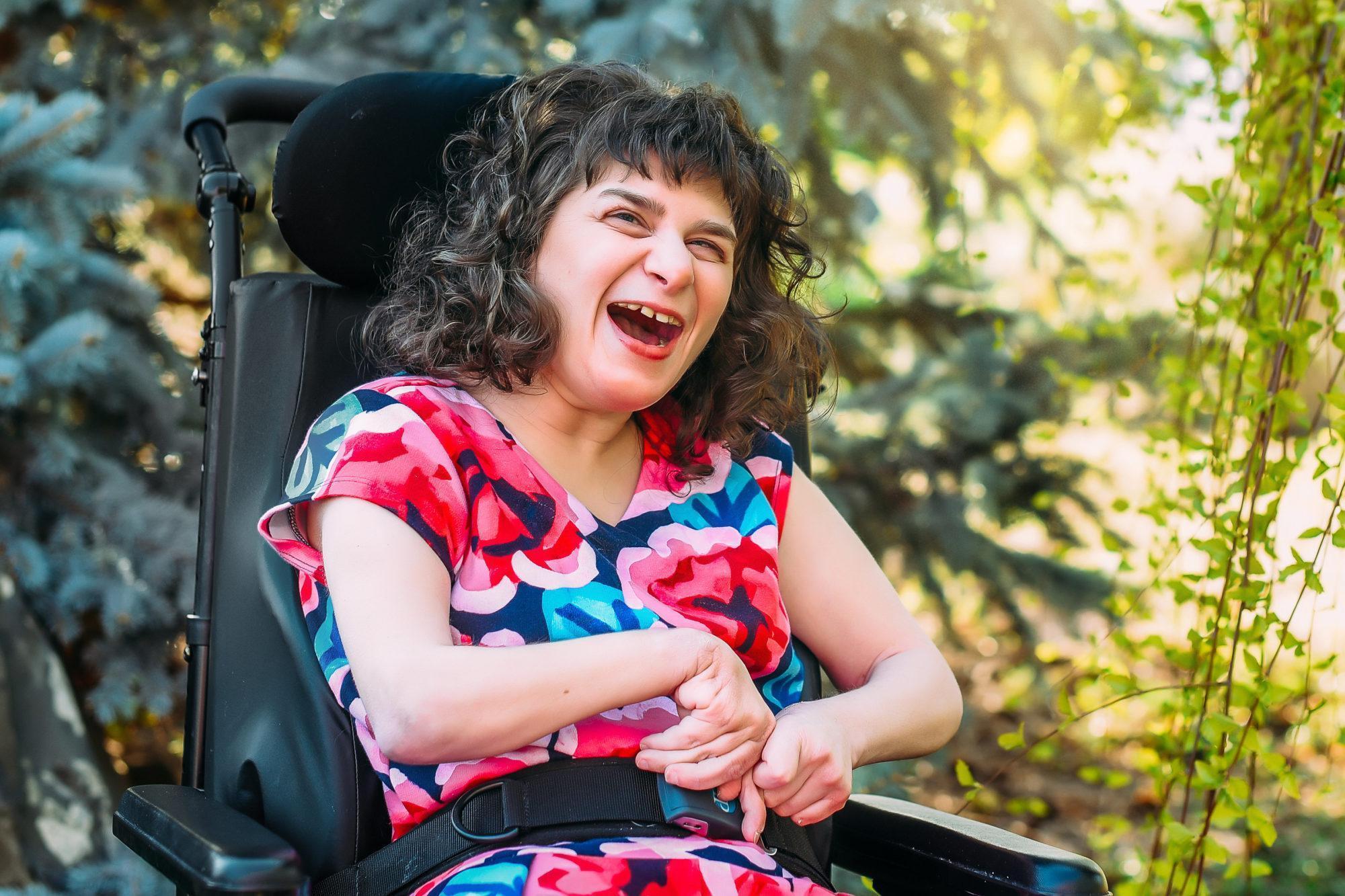 Myranda Reed
06/22/1978 — 11/11/2019
From Richland, WA | Born in Yuba City, CA
Funeral Mass
Starts:
Fri, November 15, 2019, 2:00 pm
Ends:
Fri, November 15, 2019, 3:00 pm
Viewing & Final Burial
Starts:
Wed, November 20, 2019, 12:00 pm
Ends:
Wed, November 20, 2019, 2:00 pm
Location:
Sierra View Memorial Park & Mortuary
4900 Olive Ave Olivehurst, CA 95961
Myranda Reed
Myranda Brook Reed, 41, of Richland, WA, passed away on Monday, November 11th in her family home.
Myranda was born June 22, 1978 to loving parents Melody and Richard (Rick) Reed in Yuba City, CA. She spent her early childhood in the Sacramento, CA area before moving to Augusta, GA where she attended a special program at Greenbrier High School. In 2001, Myranda moved with her parents to Richland, WA.
Myranda had severe cerebral palsy since birth and yet touched countless lives without ever speaking a word. She inspired several careers in special education and changed many peoples' perception of handicapped individuals.
She was a parishioner at Christ the King Catholic Church of Richland and especially enjoyed the music during services (except when they sang in a minor key!). In fact, music was in many ways the language Myranda best understood. She was an avid fan of most all genres- including rap- but James Taylor was by far her favorite.
In passing, Myranda joins her maternal grandparents Mary and Jack Morrison of Marysville, CA & Gardnerville, NV, her paternal grandparents, Barbara and Richard Reed of Yuba City, CA and her Aunt Lynda Morrison-Rader of Carson City, NV.
Myranda is survived by her mother, Melody (Morrison) Reed and father, Richard Reed of Richland, WA, who lovingly cared for her each day of her life. Brother, Adam Reed of Richland, WA, sister, Jessica (Reed) Rittenhouse and niece, Kadence (Kady) Rittenhouse of Benton City, WA. Aunts Janet (Reed) Tumminelli and Deanna Reed. Uncles Peter Tumminelli, David Reed and Tom Rader. Cousins Stephanie (Hardie) Allen, Virginia Hardie, Brian Tumminelli, Kara Tumminelli, Christopher Reed and Stephanie (Altrock-Reed) Bailey.
Mass for Myranda will be held Friday, November 15 at 2:00 pm at Christ the King Catholic Church. On Wednesday, November 20, there will be a viewing and final burial amongst Myranda's grandparents, great-grandparents and extended family at Sierra View Memorial Park in Olivehurst, CA from 12:00 pm-2:00 pm.
Myranda was cherished by her family and will be sincerely missed.
"Don't be sad cause your sun is down, the night doesn't need your sorrow. Don't be sad cause the light is gone, just keep your mind on tomorrow." -James Taylor
"And this old world must still be spinning 'round; And I still love you. So close your eyes. You can close your eyes, it's all right." -James Taylor
Our dear sweet niece Myranda- You will forever be missed but never forgotten. You have profoundly touched everyone that had the pleasure to spend time with you. We were truly blessed to have you as part of our family. We now visualize you dancing and singing in heaven with the angels and hugging all loved ones who were waiting for you with open arms. Our comfort lies in our knowledge that you are now with God who is providing you with everlasting peace and joy.
All our love, Aunt Janet and Uncle Pete
What a beautiful remembrance of Myranda's life!
Dear Miranda you will be missed but never forgotten.
My sincere condolences and prayers go out the Reed family for the loss of your precious daughter and sister.
Your bright smile and contagious laughter will always be missed. Thank you, sweet Myranda, for touching our lives so profoundly. You are loved and missed.
So sorry for your loss but we can visualize Myranda running, skipping and dancing in heaven with God's angels.
It was a privilege to care for Myranda during my nursing school days. We shared a love of music and it was amazing how her face would light up when I would turn a song on. I'll never forget my time with her. ❤️
You will always be in my heart sweet Myranda….💖
Myranda had a beautiful smile and touched the lives of everyone she met. She will be missed by all !!
Peace and love to Melody and Rick. Myranda was always loved and cared by her special family. Our thoughts are with you.
Sorry to hear about her passing. A beautiful soul.
Myranda was a gift to us all. Her smiles and laughs will forever be in our hearts. Thinking of you all. Even thought we are far away, I hope you feel the love that we are sending your way. Hugs to all and praying for peace during this difficult time. Love always.
Sweet Myranda, you have made such a positive impact on the lives of so many. Your amazing smile and laughter will be with us always. Thank you for bringing such joy into our lives.
Mel, Rick, Jessica and Adam, my thoughts and prayers are with you during this difficult time. You are a second family to many of us. I love you all so much and am hoping you can feel my hugs even though we're thousands apart.