FIND AN OBITUARY
Service information is posted on our website only with approval from the family.
If you are seeking information not listed below, please contact us.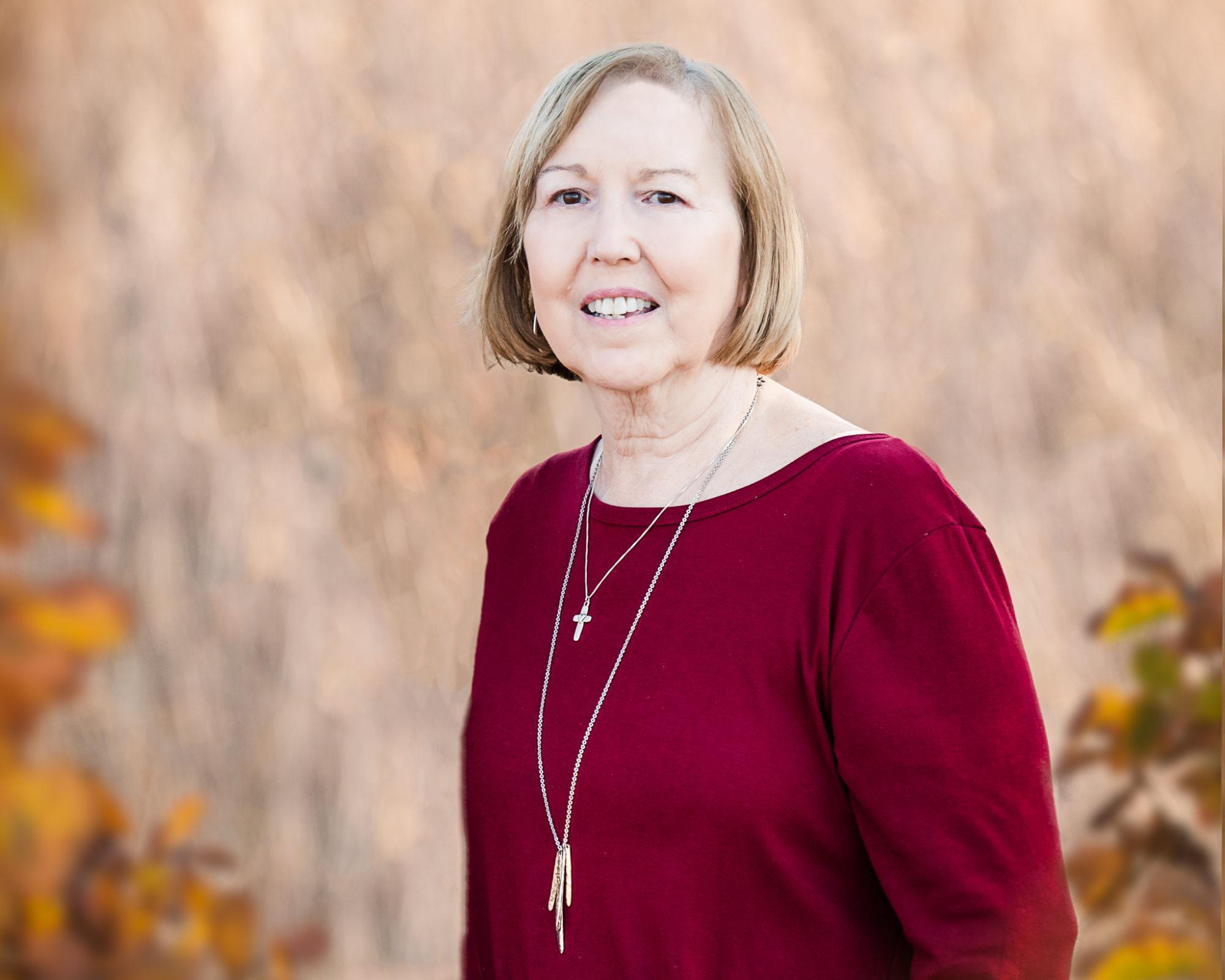 Adria Lynn Witt
07/07/1947 — 12/04/2019
From Kennewick, WA | Born in Columbus, OH
Celebration of Life
Starts:
Sat, December 14, 2019, 11:00 am
Adria Lynn Witt
Angel in the Clouds
If you boarded a plane sometime between 1969 and 1972 on Delta Airlines in Dallas, Texas going, well just about anywhere in the world, you may have been in the presence of an angel. Chances are the Head Stewardess on that flight would greet you with a smile and a few words that would instantly put your mind at ease that you were flying on the best airline in the world. During the golden age of Delta Airlines, there was an angel watching out for all her charges, and she made sure they were safe, cared for, and always departed with a smile.
That angel was Adria Lynn Witt, born on July 7, 1947, to the proud parents of Theodore Harpold and Dovey Doran in Columbus, Ohio. Growing up in Columbus she graduated from North High School in the Columbus City School District on the north side of town. Adria later attended college at Ohio State University and remained an avid supporter and fan every day of her life. She wasn't big on sports or fanfare, but if the Ohio State Buckeyes were playing football, she wanted to know about it. Adria always had a smile on her face when she talked about Ohio State and could sing the fight song at a moments notice.
Adria moved to Dallas, Texas, in 1970 after starting her career as a stewardess with Delta Airlines. Her time flying the skies and traveling the world are some of her fondest memories, and she discovered her true passion for travel and flying. Adria truly loved both. Her favorite city in the world was Athens, Greece. One of the absolute best pictures of her was standing in front of the Parthenon at the Acropolis. This was a perfect representation of Adria; like Athena, who was regarded as the patron and protectress of Athens, she was always looking after her flight crew and passengers.
It was on one of those flights that Adria met (Army) Captain Jim Witt, returning from Vietnam and Germany, to whom she was later married at Sightseeing Road Chapel, Fort Benning, Georgia, on September 4, 1971, with a full military saber-arch send off. Adria left Delta Airlines shortly thereafter to begin her new full-time job as an Army wife and raising her daughter, Trina, and son, Jason. After a brief tour in Korea, Jim came home and separated with the military shortly thereafter and began their life outside of the Army.
A few of the cities Adria lived in during her life's travels were: • Miami, Florida • Meterie, Louisiana • Dallas, Texas • Atlanta, Georgia • Denver, Colorado • Post Falls, Idaho, during the Mount St. Helen's eruption • Richland, Washington • Olympia, Washington • Normal, Illinios • Kennewick, Washington.
Adria had an opportunity to get back into the travel industry when she worked in Human Resources with United Express Airlines from 1987 to 1990. Those years were particularly busy for her as her two children were active in sports and after-school groups at Desert Hills Middle School and Kamiakin High School. Adria was very active in her children's lives and a member of groups and organizations, like the Parent Teacher's Association, to ensure she always portrayed a positive influence for them to aspire to. Trina and Jason meant the world to her and Adria made sure she was at every game and activity that her children performed at; she was never boisterous, but always supportive and encouraging.
Adria began her final career as the Fitness for Duty Coordinator at Energy Northwest in 1991 until retiring in 2011. She was constantly full of stories around the dinner table that would split your sides with laughter. You see, Fitness for Duty is the drug and alcohol testing at a nuclear power plant. Some of the shenanigans that people tried to get away with to cheat a drug test were extreme to say the least. Needless to say, she enjoyed that laughter because her job was very stressful, but she performed it better than anyone.
Her favorite job came after her retirement when she found her true calling as a full-time grandmother. You know the one I'm talking about, the spoil-the-grandkids rotten, fill them with sugar, run them around and wind them up until they're crazy, and then hand them back to their parents with a smile and a twinkle in her eye that said "payback!" Adria loved to spend time with her family and loved her children and grandchildren fiercely. Harkening back to her time in Greece standing in front of the Parthenon and the Temple of Athena, she was the patron protectress of her family.
Adria was full of life from dawn to dusk. She loved to take yearly trips to Hawaii; go camping in her 5th wheel R.V.; a proud member of the Daughters of the American Revolution; go to the annual Roush (Racing) Family Reunion; and cook anything and everything from scratch. She worked hard, played harder, and loved ferociously.
Adria was also the most generous and giving person; often to the detriment of her wants, needs, and, at times, health. She gave everything of herself to others and had a real calling to serve that most people couldn't dream of coming close to emulating. The fact that Christmas was her favorite holiday illustrates just how much she loved to give to others.
The thing she did the greatest throughout all her years of life was how she honored her Lord and Savior Jesus Christ. Adria was always an avid church member, wherever she was at the time, and attendee of Bible Study Fellowships. She volunteered every year for the Cavalry Chapel Father-Daughter-ball and looked forward to next year's ball as soon as it was over. Adria loved the Lord with a passion many will never achieve. She played a hand in bringing more people to Jesus then she knew of until December 4, 2019, at 12:32pm.
On that day, at the age of 72, Adria ended her heroic battle with pancreatic cancer after almost six weeks. Her husband, Captain Jim Witt, never left her side, and fought with her through it all. She achieved the ultimate victory over sickness and death. Adria is now living eternally with our Lord in Heaven. Adria is survived by her husband – Jim, daughter – Trina, son-in-law – Mike, son ‑ Jason, daughter-in-law – Chris, and grandchildren – Jenna, Chase, and Jackson. She will always be remembered and loved as our Angel in the Clouds.
A Celebration for Adria will be held on Saturday, December 14th 2019 at 11:00 am at Calvary Chapel Tri-Cities, 10611 W. Clearwater Ave, Kennewick, Washington.
Adria was a good friend at North High School and at Ohio State. We lost touch for many years but re-connected through Facebook about 3 years ago. How coincidental that we both lived in Washington State during the '80s and '90s–she in the Tri Cities area and I in Edmonds, north of Seattle.
I will always have fond memories of our friendship and shared love of the Pacific Northwest. Prayers and loving thoughts to her family.
Donna Palmer Wilson
Durham, NC
Dear Jim & family, So very sorry for your loss, We had so much fun at North, I will miss her.
I went to North a High School with Adria and we became good friends. She also was a roommate in an off campus apartment when she was at Ohio State. There were four of us living there. I followed Adria on Facebook. I will miss her but will pray for the family.
Embrace your new journey Adria.
We are so saddened by your loss. Adria was a brave lady, facing the toughest of illnesses. May you all be comforted with loving memories of a dear wife, mother, and grandmother.
Dear Jim, Trina, and Jason, I am so sorry for your loss of Adria. I will hold your whole famile in my prayers. Yours, Jill Light Allen
The angels are rejoicing. Sad to see you go, but I look forward to seeing you again! Love to you all.
Jim, Trinia, Jason, son-inlaw, daughter-inlaw,and grandchildren,
Your wife, Mom,Grandmother was my friend since we were Delta stewardesses and roommates in Dallas 1969. We traveled to Greece together and we both fell in love the people and the country. Her friendship has remained a strong bond even though miles separated us after she married and left Delta. My memories are forever written on my heart and I will miss her annual Christmas letter and her sometime visit to the Dallas area. Until I see you again my friend I hold you close to my heart.
Martha Leeper