FIND AN OBITUARY
Service information is posted on our website only with approval from the family.
If you are seeking information not listed below, please contact us.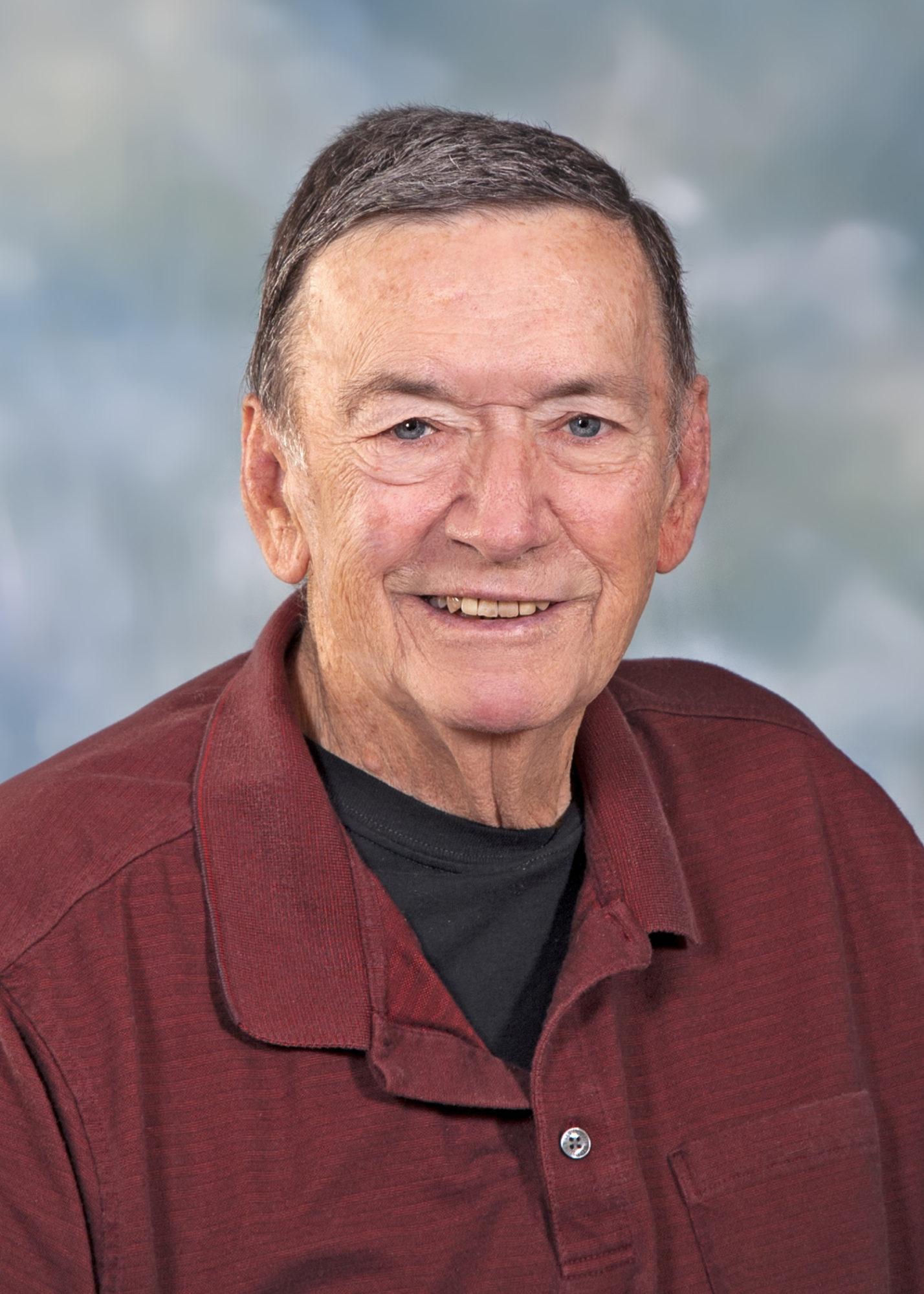 Hershel Griggs
05/25/1941 — 12/10/2019
From Richland, WA | Born in Castleford, ID
Celebration of Life
Starts:
Sat, March 7, 2020, 11:00 am
Location:
Central United Protestant Church
1124 Stevens Drive, Richland, WA 99352
Reception
Starts:
Sat, March 7, 2020, 1:00 pm
Hershel Griggs
Hershel Don Griggs, 78, passed away peacefully on 12/10/2019 in Richland,WA where he lived for the past 52 years. Hershel was born to Esther and Jasper Griggs on 5/25/1941 in Castleford, ID where he grew up in the middle of a large loving family. Hershel graduated from Idaho State University with a BS in Chemistry and Master in Teaching-Geology and pursued a teaching career sparked by his love for the sciences. Teaching science introduced him to his true passion for developing young minds and hearts as he later pursued a career as an assistant principal, counselor, principal and eventually education professor before he retired.
As a young man, he loved playing basketball, hunting and pulling pranks on his siblings. He later developed a love for gardening fueled by his experience growing up on a farm, and supporting his daughters in sports and eventually being an avid fan of the Tri-City Americans hockey team, Seattle Mariners and Seattle Seahawks.
Hershel married his high school sweetheart, Kris and built a family of three daughters. In 1986, he married Theresa, the love of his life, and joyously added two additional daughters to his family. Hershel is survived by his wife, Theresa, his daughters, Deb, Trena, Amy and April, his brother Jim and many grandchildren, cousins, nieces and nephews. Hershel is preceded in death by his parents, siblings, Raymond, Reva, Onel, Dorothy, JD, Jerry and Glenda, and his daughter Trisha.
Celebration of Life will be held 3/7/2020 at Central Church in Richland at 11:00 am. For more information, please reach out to 'Hershel Griggs Life Celebration' Facebook event or https://facebook.com/events/2446512332143714/?ti=icl.
In lieu of flowers, Hershel has asked that people donate in the name of 'Hershel Griggs, Past Educator' to the ASB (Associated Student Body) of Badger Mountain Elementary, Chief Joseph Middle School or any other ASB of your choice with the funds to be explicitly used for music, art or athletic programs.
I was one of Mr. Griggs' students at Chief Jo. I came upon his obituary all this time later, thinking back to the factors that helped to shape my interest in an environmental science and policy career.
Mr. Griggs taught the first Environmental Education class ever held at the school so he created it from scratch. We studied Washington's new litter control act and among other things, we had a field trip to Richland's wastewater treatment plant. I really enjoyed how he taught and his enthusiasm for the subject.
This is so much after his passing that I don't even know if it will Save.
Mr. Griggs was a great principal when I attended Badger Mountain Elementary School. I have fond memories of him.
I was the brunt of some of those pranks. He did love them so, snipe hunting, peeing of electric fence and anything he could get you to fall for. Uncle Hershel was dearly loved and will be missed!
Mr. Griggs was my science teacher all three years that I attended Chief Joseph Junior High nearly 50 years ago. It was his infectious love of learning that triggered me to first consider education as a career. Among all the people who taught me through my K-12 years, Mr. Griggs was consistently kind and caring, traits which I continue to emulate in my own teaching career.
May God Bless and Comfort the Griggs family, much as Mr. Griggs blessed me.
Family,
Hershel and I taught and coached together at Chief Jo starting in 1968. Many years later he and I were co Principals at Carmichael Middle School for one year after we had both officially retired.He was a special man, kids loved him, teachers respected and trusted him, parents trusted and believed him. I loved working with him. I am sorry he's gone, I know he will be missed. Please share my condolences with all of his family.
Mr. Griggs was a very kind and supportive person to everyone. He always had a smile on his face and his love for kids and being a principal was apparent. We always enjoyed visiting with him when our son Jeff was attending Badger Mountain. He will be missed by all who knew him. Our sincere condolences to all of his family.
Paul and Cheryl Ziemer
Dear Theresa and family,
We are sorry to learn of the passing of Hershel and offer you our condolences and prayers. Hershel lived a full, productive life that was a blessing to all around him. He will certainly be missed as he was part of what makes America great. His values have been instill in his family and the broader community that he was part of as an educator. His contributions will live on through all of those he touched in life. May God grant you peace as you travel through this time of grieving and remembering all that Hershel impacted in your lives.
John and Susan Hiemstra
I had the opportunity to work as a staff member for Hershel at Badger Mountain Elementary from 1984-1986. I had such great admiration for him, not only as a principal, but as a person. He was wonderful to work for. Such a kind and caring individual. I am sorry for your loss.
My heart is so sad.
I grew up with his siblings in Castleford Idaho. When we moved to Richland he was the principal for my 6 sons at one time or another.
He will be remembered with love
and much patience from all of us.
❤️❤️
Theresa,
We were so sorry to read of the loss of your beloved Hershel. I will always remember his kindness the many times I spoke to him.
May you and your family get some condolence through all the good memories of Hershel.
My sincere condolences to the family and friends of Hershel Griggs. He was always one of our favorite educators while at Chief Joseph in the early 70's and our time with him on Mr. Bernard's Christmas tree farm in the summers was also special…he just genuinely cared about you and had no problem showing it. We would bump into each other over the years, have a good conversation about the state of schools and sports and I would always feel like my day was better for it.
RIP Hershel Griggs…you will be missed!
I'm so sorry to hear of Hershel's death. He was my principal when I taught at Badger Mountain. He was a sensitive person who cared about other people. When I think of him, I see him with a smile on his face. He had several favorite sayings:
1. The road to success is always under construction
2. I'm third
3. Once a bobcat, always a bobcat (Badger Mountain Bobcats)
He was friendly, easy to talk to, and a good person. He will be missed.
Thank you, Mr. Griggs. I became curious about science during your Earth Science class at Chief Jo during the early 70's. I can still recall where I sat and am surprised at how much curiosity I retained from that class…enough to spark and pursue the medical field. Thanks also for helping coach our football team.
I also am grateful remembering how you transported my brother to hospital after an accident in his shop class. My dad had recently passed away and my mom could not be reached. How comforting to see you (my former teacher/coach) with him in the Emergency Room as I arrived.
Thank you, Mr. Griggs for making Earth Science at Chief Jo fascinating enough for this kid in the early 70's to pursue science as an adult. I can still recall where I sat and many of the topics you covered. Thank you also for helping with the football coaching. Years later, you assisted my brother to the hospital after he had an accident in Shop and our mom could not be reached. As I rushed to the hospital, it was comforting to see that you were there with him.
Thank you, Mr. Griggs. I was fortunate to be in your Earth Science class at Chief Jo in the early 70's. I became curious enough about science during this time to pursue the medical field. I still can visualize where I sat in class and much of what you taught. Also, appreciated your football coaching.