FIND AN OBITUARY
Service information is posted on our website only with approval from the family.
If you are seeking information not listed below, please contact us.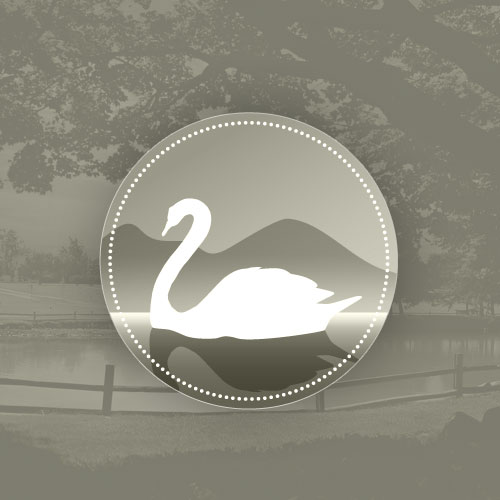 Frank Joseph Jisa Jr.
02/11/1944 — 12/23/2019
From Kennewick, WA | Born in Joliet, IL
Viewing
Starts:
Thu, December 26, 2019, 10:00 am
Ends:
Thu, December 26, 2019, 12:00 pm
Mass of Christian Burial
Starts:
Fri, December 27, 2019, 11:00 am
Graveside Service
Starts:
Fri, December 27, 2019, 3:00 pm
Location:
Sunset Gardens
915 Bypass Highway, Richland, WA 99352

Frank Joseph Jisa Jr.
It is with great sadness that the family of Frank Joseph Jisa Jr. (aka "Speedy"), announce his passing after a brief but very aggressive illness, on Monday, December 23, 2019, at the age of 75 years; surrounded by his family at Kadlec Hospital.
Frank was born in Joliet, Illinois on February 11, 1944; and lived his first 33 years in Coal City and surrounding cities in Illinois.  During his early years, Frank found his love for baseball; and went so far as to play for the Pittsburg Pirates farm team.  It was in Illinois that he met his first wife, Janet, and had four children.  Frank proudly served in the United States Army, where he was stationed in Aschaffenburg, Germany.
Frank started his post-secondary education at Saint Joseph's college in Rensselaer, Indiana.  This is where his love for Notre Dame began.  Later, he attended Central Washington University and earned a Bachelor of Science degree in 1989.  A life-long learner, Frank pursued many other professional certifications, such as Certified Public Accountant, Certified Management Accountant, Certified in Financial Management, Certified Fraud Examiner, and Forensic Certified Public Accountant.  Frank used these many accomplishments for a career in accounting.
Through his work as an accountant, he was transferred to Luling, Louisiana, for a short period of time.  This led Frank and his family to Richland, Washington in 1978.  Frank met his second wife, Charlene, in Richland, Washington.  Frank and Charlene moved to California in 2000.  They bought their dream home and lived the California dreamin' life.  After Charlene passed in 2011, Frank moved back to Richland, Washington to be with his children.
Frank was living his dream, continuing to work from home which allowed him to use his sharp mind all the way to the very end of his life.  He loved his work and the co-workers that worked closely with him.  He was passionate about his faith, Excel spreadsheets, a healthy eating regimen, the Beach Boys, watching movies with his family, and reminiscing about the "glory days".
Frank will be forever remembered by his children, Christine (Ed), Julie, Kenny, and Joe (Marta); grandchildren, Jennifer, Megan, Brennon, Kayla, Shayna (Jacob), Alyssa, Mackenzie, Parker, and Berkley; and nieces, Mary and Marsha. Frank was predeceased by his parents, Ella and Frank Sr.; his sister, Nancy; and his nephew, Michael.
A Funeral Service in memory of Frank will be held on Friday, December 27, 2019 at 11:00 am at Christ the King Catholic Church in Richland.  There will also be a viewing at 10:00 am – noon on Thursday, December 26, 2019 at Einan's Funeral Home in Richland.
I am so sorry to hear that Frank had passed. Our fiend Jean Macaluso, our classmate and friend, gave me the sad news last night. I live in Dwight, Illinois but grew up in Coal City where we attended high school together. Frank was always a positive person who got along with everyone. After high school we went off to college, got a job, or got married. I lost track of him until he left a message on my answering machine when my husband Jimmy died in July of 2018. He died quickly of cancer just like Frank. Jimmy lived one month after we found he was full of aggressive cancer. I send my deepest sympathy to his family. He was a great guy and good person.
Frank was a first cousin and friend. My condolences go out to his whole family at your loss of this fine human. He will be sorely missed.
So sorry to hear of Frank passing. Glad I got to see him in Coal City when he attended mass at Assumption with his two children. Sending Prayers.
Frank will be missed by family and friends. I am so glad I got to see him this year at the Coal City High School Palooza. We were cousins who grew up in a small town and in what was called Goose Alley where all the old Bohemians lived. Our grandfather was the mayor of Coal City for two terms and on the local school board and helped to start the first library in Coal City where I work. Our dad's were brothers. We were small town kids who had good clean fun. Both graduates of Coal City High School and Frank certainly was a Dad for you to be proud of. He proudly served his country and accomplished many educational goals and did live the good life. I am proud to have been related to him and to have known him for all of our lives. I am sorry his life ended so quickly but glad he did not have to linger and be in pain for a long time. He was proud of all of his children and grandchildren. He was a great guy. "Speedy", rest in peace.
Speedy, you may be gone but you will never be forgotten. Our time together in high school and playing ball, oh the stories we shared. Those were the days. I am thankful that we were able to visit this past summer in Carbon Hill and I was able to meet some of your family and share some stories. One of these days we will be together again, playing some ball and reminiscing about the good old days. I can hear coach Dzuris telling us to come in from practice because he wants to go home. Rest In Peace my friend. Until we meet again.
Our condolences to the Jisa family. Frank will always be remembered as a long time friend. We feel certain that he is looking down on us with a big smile remembering all the good times we had over the years. We will miss his phone calls and all his visits. May God Bless you, Frank.
We are saddened to hear of Frank's passing. I remember him fondly.
He became fast friends with my mom….aka Granny. They had many things in common, such as Joliet, Illinois.
And, If I recall correctly, Iran. ( My family lived there in the early 70's).
May you find joy in your wonderful of him. God Bless all of you.
Love, Patti and Del Bruggeman
I will miss my dear friend Frank and our weekly Saturday "chats", especially reminiscing about the past years of our friendship and Notre Dame versus USC! God Bless you Frank! I know you are now in Heaven reunited with your beloved Charlene and you have a smile on your face. By for now – hope to see you again someday! Love You Man! Stevie
So very sorry for your loss Jisa Family.