FIND AN OBITUARY
Service information is posted on our website only with approval from the family.
If you are seeking information not listed below, please contact us.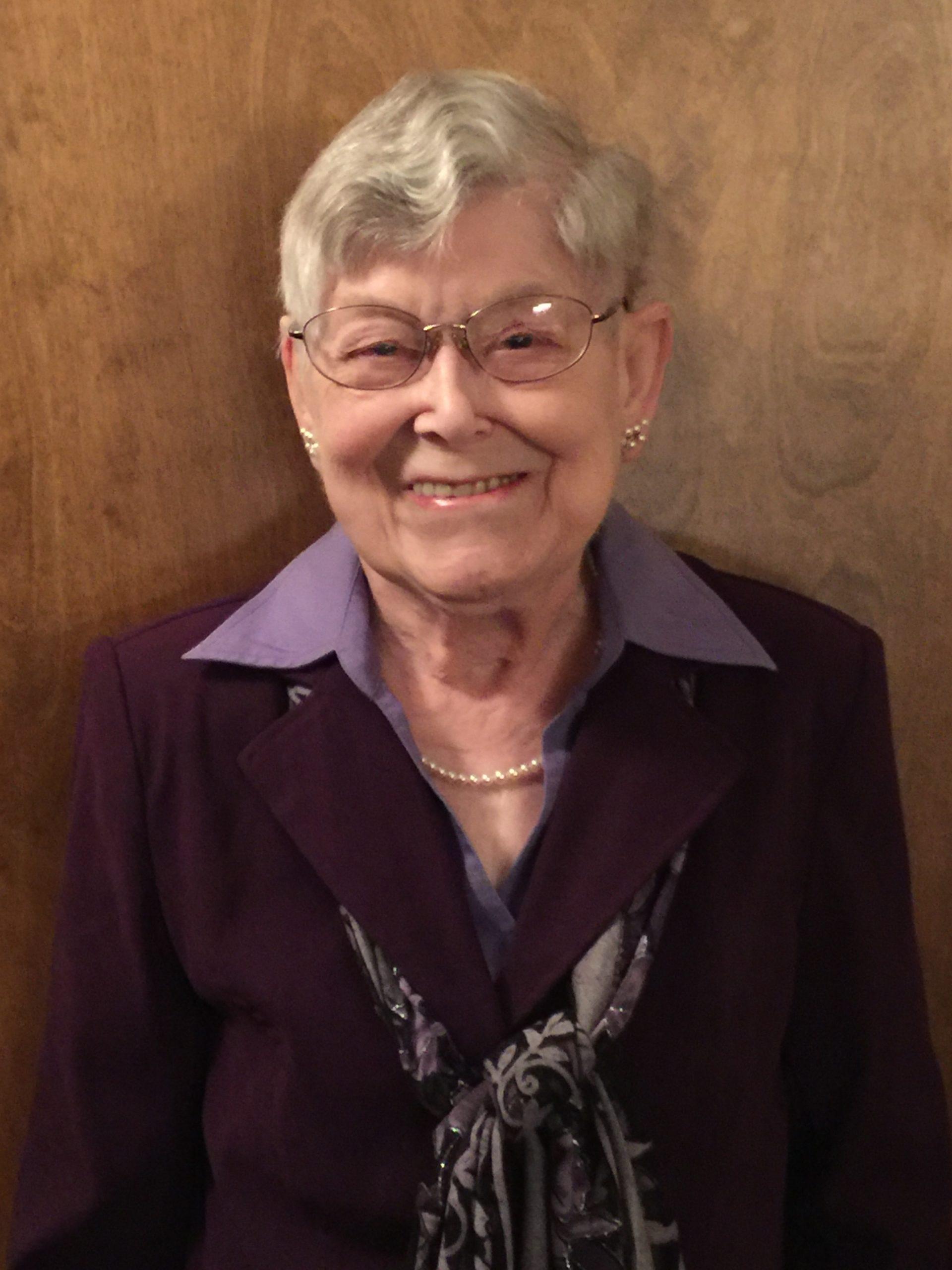 Carolyn Ruth Kelts Oster
02/12/1934 — 01/05/2020
From Richland, WA | Born in Ashland, Oregon
Graveside Service
Starts:
Sat, January 18, 2020, 2:00 pm
Ends:
Sat, January 18, 2020, 3:00 pm
Location:
Resthaven Cemetery
Off of Williams
Richland, WA

Celebration of Life for Carolyn
Starts:
Sat, October 22, 2022, 1:00 pm
Ends:
Sat, October 22, 2022, 2:00 pm
Location:
West Side Church
615 Wright Ave, Richland, WA 99352
Carolyn Ruth Kelts Oster
Carolyn Ruth Kelts Oster, 85, of Richland, WA passed away on January 5, 2020 after years of declining health. She was laid to rest next to her husband Clarence on January 18, 2020 in Resthaven Cemetery, Richland WA. The global Covid pandemic made it necessary to postpone her memorial service until 1:00 PM on October 22, 2022 at West Side Church in Richland (North building).
The eldest child of Donald MacGregor Kelts and Helen Georgia Wilcox Kelts was born on February 12, 1934 in Ashland, Oregon. She was named after her maternal grandmother, Carolyn Ruth McCourt Wilcox. She grew up in southern Oregon and always called Lakeview her hometown. After her brother Mackie died at age 2, she helped raise her younger siblings, Dave and Judi. Carolyn graduated from Lakeview High School in 1952, where she was involved in Chorus, Thespians, the Annual Staff, Girls League, Pep Club and was the Vice President of the Spanish Club. She was very close to her classmates and rarely missed their annual reunions, attending her last one in 2016. Graduating from Lakeview High School qualified her to receive a Daly Fund Scholarship, allowing her to attend the University of Oregon (UO). To make ends meet during college, she worked summers as a waitress at national parks. In the winter she was responsible for keeping the furnace fed in the Ann Judson House where she lived. She graduated from UO in 1956 after majoring in English Literature with a minor in Spanish, followed by all of the courses necessary for a master's degree.
She met Clarence Alfred Oster at the UO and they married on June 20, 1958. Their honeymoon was a trip through Crater Lake and Yosemite National Parks, while moving to his job at Cal Tech's Jet Propulsion Laboratory. The newlyweds settled in Montrose, CA. Their first daughter, Karen Ruth, was born the following year. In October 1959, they moved to Richland, WA where Clarence promised Carolyn they would stay permanently and have an air conditioner in their home. Daughters Barbara Lea and Helen Irene (Petra Elena) completed the family and they lived in their beloved L house until 1982, when they bought a ranch house in the Northpoint neighborhood.
Carolyn was a professional genealogist and was a member of many lineage organizations. The Daughters of the American Revolution (DAR) awarded her a pin for 50 years of service in 2017. She held many state and local offices including Chapter Regent for the Columbia River Chapter DAR (1977-1981). She was a founding member of the Providence Chapter Colonial Dames XVII Century and was recognized as the outstanding state member in 1996. Frequently, she served as Registrar (both local and state) helping many people find the necessary documentation required to join various lineage organizations. Carolyn was the Cemetery Project Chairwoman for the Tri-City Geneological Society for many years. She took the lead in publishing the White Bluffs Cemetery records in their bulletin. For many years, she traveled annually to Salt Lake City to use the Family History Library and she loved to volunteer at the local Family History Center. She was a proud "Tombstone Tromper", spending considerable time tromping among the tombstones in various cemeteries. Carolyn taught her three girls how to read by making a game of finding particular names of people she was looking for. She simply loved doing family history research. For her, it was like being a detective in a mystery novel. In 1992, she and Clarence traveled to New England for the 300th anniversary of the Salem Witch Trials. There she participated in memorials to those executed, two of whom were ancestors. While in New England, they visited Plymouth Rock because she and Clarence both had ancestors who arrived on the Mayflower.
Clarence and Carolyn joined West Side United Protestant Church shortly after they moved to Richland. Over the years, she enjoyed Bible study and church history classes. She cherished her friendships with the members of Sarah Circle and she loved her friends in the knitting group, especially during her later years. Together with Lil Leggett, she knitted hundreds of sweaters to be shipped around the world for children through the Guideposts and World Vision charity organizations. She also knitted hundreds of hats, sweaters for all ages, neck warmers, baby blankets and sneaker booties as well as doll clothes. She frequently donated these to fundraiser bazaars or gave as gifts. The multitude of needlework items that she made, such as embroidered crewel, counted cross stitch and Christmas ornaments, have become family heirlooms.
Carolyn described herself as a collector. If she loved something, chances are she collected it at some time during her lifetime: books, blue glass, tea cups, antique furniture, frogs, yarn, African violets, Iris, roses, cats and multiple photo copies of all the research she did. Her license plate frame said "Genealogy-Collecting Dead Relatives". At times, it even seemed like she was collecting medical diagnoses. She surprised many medical personnel by surviving multiple potentially deadly health challenges by recovering like a cat with 9 lives.
She is survived by her daughters Karen (Brad) Barton, Barbara (Norm) Jones, and Petra (Robert) Eichelsdoerfer; grandchildren: Dan (Audrey McLain) and Ed (Cate) Eichelsdoerfer; Evelyn (Nick) Uehara; and KaraLynn (Renee) and Ben Barton; step grandchildren Casey (Debbie) and Emily Jones; 4 step-great grandchildren; sister Judi Enstrom; and sisters-in-law Geri, Betty, and Kathy Oster. She was preceded in death by her parents and brothers: Mackie and Dave; husband Clarence; and brothers-in-law Arley, Jess, Leonard, and Bob. She would be absolutely thrilled to know that since her passing, she has gained three great grandchildren, and has twin great granddaughters on the way.
The family would like to thank the healthcare professionals who helped her maintain her quality of life for as long as she could; especially Holly Bates who helped her continue her independence after Clarence died and Christina Franklin, Vanessa and other staff at Amazing Grace Adult Family Home who provided excellent care when that independence was no longer possible.
Carolyn and Clarence continuously supported children through World Vision starting in 1961. Memorial contributions may be made to World Vision PO Box 78481, Tacoma, WA 98481, 1-888-511-6519, www.worldvision.org or to West Side Church, 615 Wright Ave., Richland, WA 99352, 509-946-4656.