FIND AN OBITUARY
Service information is posted on our website only with approval from the family.
If you are seeking information not listed below, please contact us.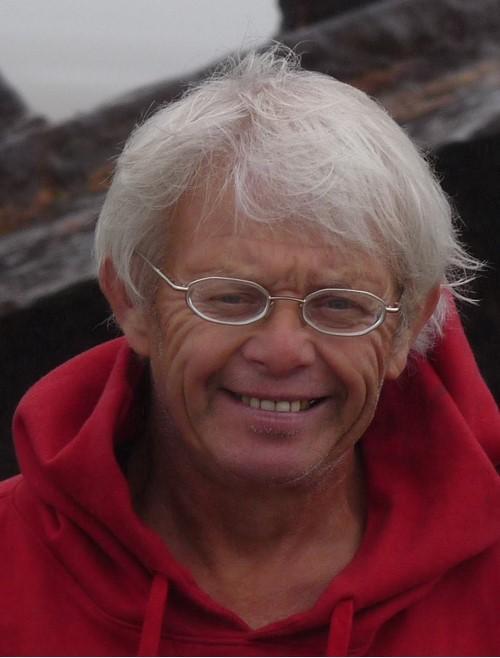 Garrett Leon Munson
07/21/1952 — 01/16/2020
From Richland, WA | Born in Lincoln, NE
Celebration of Life
Starts:
Fri, January 31, 2020, 5:00 pm
Garrett Leon Munson
Gary Munson was born July 21, 1952 in Lincoln, Nebraska to Leo H. Munson and Alice Mehan Munson.  In 1954 Gary moved with his family to Richland, Washington.  Despite being diagnosed with developmental disabilities, Gary displayed an adventurous and courageous spirit from an early age, venturing way too far on his tricycle and later using Ben Franklin Transit for the same purpose.  He especially enjoyed hanging out with his younger brother Steve and Steve's friends who remained very protective of Gary throughout his life.
Gary Graduated from Hanford High School and worked at many local establishments, mostly as a dishwasher.  He worked at Farrell's Ice Cream Parlor, Woolworths Cafeteria, Bananas Restaurant, the Hanford House, and Goodwill Industries, Denny's, Oh Henry's -a-Go Go and JD's diner.  He lived independently, except for budgeting and shopping assistance, for nearly 25 years.
Gary participated in Special Olympics in bowling and track and field.  He never bowled a 300 but he came close on numerous occasions. He was a huge fan of the Beatles, Seahawks, Star Wars, Sasquatch, local bands and various movies.
Gary traveled with his parents to California and Nebraska, and visited various sites in Washington and Oregon, including Mt. St. Helens.  He also went on a cruise to Alaska.
Gary was preceded in death by his mother and father, and is survived by his brother, Steve Munson and Steve's family, his sister Karen King and her husband Jim Skucy, and by his step-mother, Linda Munson.
His family is grateful for the assistance provided to Gary by the Department of Social and Health Services and the numerous Caregivers who have assisted Gary, including Marilyn, Annie and Amber and by the Staff of Tri Cities Residential Services, Michelle, Jennifer, Skye, Kathy, Myriah, Katrina, Crystal, Angela and others, Chaplaincy Healthcare and Dr. David Jones and his staff.
A graveside service is planned at Resthaven Cemetery in Richland. A celebration of life and reception to thank his many caregivers will be held at Richland Yacht Club at 5:00 O'clock on Friday, January 31.  Please call or text 509-521-8981 to let us know how many folks to plan for.  Feel free to wear Seahawks colors.
Shipman Where's RON(meaning Brightman) Gary was at my house many times,with Ron. I of course gave him rides home lots of times . I have 2 disabled brothers and I just found out that Dennis died on 12 -02-2017. I'm saying this because I plan on doing an obit here. Anyway Gary I love you and best wishes for family.
Gary Munson was a very good friend of mine it's hard to believe he is gone but not forgotten sorry I moved away and wasn't able to see you one last time fly high with the angels you are funny and had a good sense of humor and I enjoyed being around you and I loved spending time with you even know it was a short time every little bit of time was a special time because you are a funny guy with a great sense of humor and God will along with everybody my prayers and thoughts are with you and your family much love and respect Christiana Robinson
I remember Gary always had a smile on his face! Seeing him ride his bike all over. RIP Gary you will be missed 💞
I have known Gary for a long time. We both liked music and vinyl records. I first met him in the early 1990's at R&P Records in downtown Kennewick and would see him there often until it closed 7-8 years ago. For the past 6 years, he would always stop by Hunt & Gather in the Richland Uptown to look at records and get a few free lollipops. His favorite bands were the Monkees and the Beatles. He really wanted the Beatles Sgt. Peppers album and one day I surprised him by giving him a copy. His smile was ear to ear, he was so excited. Rest in peace Gary.
Rest peacefully Gary. Monica-TCRS
Rest In Peace Gary. You were always such a friendly face and a very well mannered person. You will be missed!! God bless you! Tell your Dad hello from me, I worked at PNNL with him back in the 1990's. ❤️🙏
Steve. Sorry for your loss. I would see a Gary around town once in a while and would remind of the goods times with the Munson family.
Dear friend for long long time!!!! Heaven received an Angel💋
We are sorry for your loss. He was an amazing independent man
I worked with Gary at bananas and denny's he was always helpful going above and beyond always! He was never grumpy just a happy go lucky guy. Rest in peace my friend.
I remember Gary from riding my BFT bus for years. So sorry to hear he has passed away.
Gary was older foster brother at the George and Jessie Paxton family in Benton City from 1969 till I left in 1974 he loved play the drums and listening to any music I saw him many times when I drive to the Tri cities and always worked hard he was quite a character 😎
You'll be a gift to heaven Gary, you're going there no doubt. You'll be free from your physical restraints and fly like an angel. You always had good to say about others and never complained about your struggles. Glad you got to live so long and be a good example to so many others!
He loved to dance , back in the day. Seen him a few times while watching some of the local music festival's.. Always had a smile and very nice .. Rest in peace.
I will always remember you.
Your a gentle soul.
Rest In Peace.
What a great and funny guy Gary was. Great in peace
What a great person. Despite his developmental disability, there was no more friendly, caring and loyal human than Gary. I feel lucky to have known him.
Gary was such a great friend and will be missed very much he was a funny guy and had a sense of humor and I'm so sorry I love the way it seems like all the friends but I had are passing away I miss you very much prayers are with the family always