FIND AN OBITUARY
Service information is posted on our website only with approval from the family.
If you are seeking information not listed below, please contact us.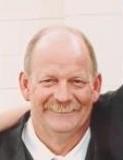 John "Jocko" Francis Day
05/20/1956 — 01/05/2020
From Kennewick, WA | Born in Yakima, WA
Celebration of Life
Starts:
Sat, January 18, 2020, 2:00 pm
John "Jocko" Francis Day
John "Jocko" Francis Day passed away peacefully on Sunday, January 5, 2020 at the age of 63 from heart infection at Kadlec Regional Medical Center in Richland, WA with his children by his side.
Jocko was raised in Richland, WA and was a life-long Tri-City resident. During his childhood years, he was an avid Boy Scout and altar boy at Christ the King Church.
As a child, he enjoyed annual summer vacations to the family cabin at Spirit Lake, ID, where he and his sisters spent hours out on the rowboat. He also loved spending time on his dad's diesel driven paddle wheel boat, "The Snake River Kate," which was built in Benton City, WA.
His skills and passion for automobile mechanics became apparent the early age of 14 when he got his first car; a '57 Chevy, named "The Green Bomb," which he completely stripped down and rebuilt.
He was a complete mechanical whiz who thrived on applying his mechanical knowledge to help others, day or night. He was a successful business owner of Performance Plus Auto Repair and worked at a variety of other locations fulfilling his passion.
He was a very social man who loved interacting with everyone. He enjoyed NA campouts, conventions, quality family time, and visiting with nearly everyone he came into contact with.
He also loved reading, boating, Harley Davidson bikes, and beautiful women.
His timeless acts of kindness let everyone know life certainly has its struggles and challenges, but all positive changes come one day at a time.
His heart was always overflowing with love for all who came to know him.
He is survived by his daughters, Lindsey and Kimberly, and son, John. He is also survived by his granddaughters, StevieLynn and Audrey, sister and husband, Nora Day Lake and James Lake, and sidekick Molly.
He is preceded in death by parents, John Thomas Day and Frances Eileen Moran Day.
Celebration of life will be held Saturday, January 18th at 2:00 pm at Einan's Sunset Event Center, Richland, followed by a reception.
In lieu of flowers, the family requests donations to local bike charities and Narcotics Anonymous (NA) related needs.
Nora, prayers to you and your family, it's been a couple years, but Jocko was always kind to us Bluebirds.
I am so sorry that I waited to long for that hug! You mean so much to me. I love you!! RIP
Jocko was my 1st friend in Richland 6th grade 1967 the yr I moved to Richland. We became friends over marbles, he had "Steelies" I didn't n Rocky was winning all my "Cat Eyes". John felt sorry for me and shared his Steelies. We were close friendsfrom then on. My parents and 5 younger siblings took him in as part of the family. He is at Peace now and will be remembered with on dying LOVE!!!!
You will be missed by everyone who knew you. I am so grateful to have had you in my life. Thank you
You will be missed by many. You are a good Friend and Brother. Rest well Jocko no more fighting in this world, Peace and Solitude Now.
You were a great neighbor. Always
first to help others and last to ask for help. You will truly be missed.
Little John~ So sorry to hear of the loss of your father!! I know he loved his children so very much!! R.I.P.!! ❤️Laura Hightower
I love you so much daddio, I wish I could have had the chance to tell you good bye. I know now that I have one of the most BADASS angels watching down on me. I'll be missing you dad! ♥️💋
In my yard grows a rose called Josephs coat of many colors. Its from the bible story of a coat made of many colors, representing the different aspects of the man who wore it. John Francis, you were truly a man of complex colors. So many people have been touched by your presence in their lives. You are loved by many and hated by a few! You could be hard as nails and as soft as the rose. You were always ready and willing to help someone that needed it and your door was always open, day or night. If someone needed help, you always gave it. Ride in Paradise love…….you will never be forgotten here.
I remember you so well when you lived around the corner from me but I had forgotten that we called you Jocko"! I also want to let you know that I love my puppy & thank you for her! It was such a pleasure seeing you again this past summer & I enjoyed our conversations! I was looking forward to having more but, sadly, that won't happen! Thank you, John, God bless you & Rest In Peace!
Love and miss u my friend your wisdom always helped
Jocko man so sad to hear. Watching you fight David Edwards in the field after school (Chief Joe) was the best fight I've ever seen and that includes professional.
Always a smile on your face,!every time I saw you it brightened my day.
Rest in peace my friend.
I am sad to hear about your father. John was a great neighbor, always willing to help anyway he could. He will be greatly missed. My thoughts and prayers are with all your family.
My condolences to Jocko's' family. I knew him well growing up. I too got to ride on the paddle Wheel boat. My mom, Molly Cone was a good friend of his mom, Frankie. Jocko hit a rough patch in his life. I am happy to see that he didn't let it get him down and that he seemed to find success and happiness