FIND AN OBITUARY
Service information is posted on our website only with approval from the family.
If you are seeking information not listed below, please contact us.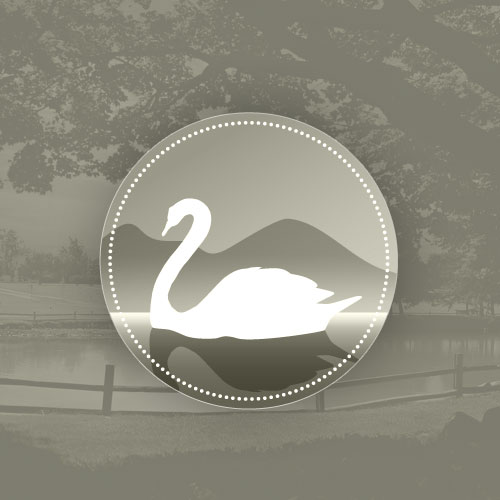 John Stuart Sillers
02/09/1940 — 01/07/2020
From Richland, WA | Born in Philadelphia, PA
Celebration of life gathering
Starts:
Fri, January 24, 2020, 1:00 pm
John Stuart Sillers
John Stuart Sillers, 79 of Richland, passed away on January 7, 2020 at Kadlec Hospital, surrounded by his loving family.
John was born February 9, 1940 in Philadelphia, PA and that is where he was raised. He was the son and only child of Vincent and Evelyn Sillers.  As a young man he enjoyed hobbies such as fly fishing, bow hunting, shooting, Judo, snorkeling and scuba diving. He attended Drexel University where he majored in civil engineering and was in the ROTC program. After graduation he became a commissioned officer in the U.S. Army and was stationed in Germany for four years.
After being honorably discharged he worked in the construction industry as a manager and engineer and was working on a construction project in Bellingham, WA where he met the love of his life, Mary Lou Nordlund. She was a secretary at the project and he was a project manager. While dating he took Mary Lou snow skiing for her first time (he had learned to ski in Germany). John and Mary Lou fell in love and spent the next 53 years married together. At the time of their marriage Mary Lou drove a '57 Chevy and John a Corvair. They decided to downsize to one car and John convinced Mary Lou to sell her '57 Chevy so they could just drive his Corvair and this would be an ongoing joke between them for years to come.
John and Mary Lou settled in Richland, WA in 1973. He worked at the Hanford area for a few years and then decided to go into business for himself buying into a partnership with Hughes Construction which then became Hughes-Sillers Construction. And he would spend the next 30+ years bidding on and constructing public works projects as a general contractor in the Tri-Cities and surrounding areas.
John and Mary Lou had three sons together (Sean, Ryan and Steven) and he was very active and involved in their upbringing. He would join them on Boy Scout outings such as weeklong canoe trips and hikes, snow skiing, scuba diving and spelunking. John was a man of great character who dedicated his life to his family. He was always there for them to help out and provide guidance when needed. He will be missed more than words can even say.
John was an active member of the community and served on the Richland Planning Commission for many years. He was an avid sailor and a member of the Walla Walla Yacht Club.
John is preceded in death by his parents Vincent and Evelyn Sillers. He is survived by his wife Mary Lou, sons Sean, Ryan (Heather) and Steven (Carissa) and grandsons John, Evan, Henry, Oliver, Calvin and Caedyn. His grandsons were the apple of his eye.
Celebration of Life will be held Friday, January 24th at 1:00 pm at Einan's Sunset Event Center, Richland, followed by a reception.
Mary Lou and boys—I am so sorry you have lost your husband and Dad. John and Mary Lou were both so involved in everything you kids did—-and I so enjoyed knowing them. John will be missed every day.
My Uncle John was just an amazing man. I have so many fond memories of my trips over to Richland to visit. He was by far the most dedicated family man I have ever been witness to, truly, his family was his life and it showed in everything he did. We would spend hours playing board games and he was always so welcoming and kind to me. The last time I saw him, he and Aunt MaryLou had come over to see mom before she was in the nursing home. He was sitting in the backyard having a beer (does that sound familiar ? :0) …… I went out to join him, and we talked over an hour (rather, he did) about boating, when he started his career, his life in Richland. It was just a wonderful time spent with him that I will always remember. Although our paths didn't cross too often , I will miss him very much and the wonderful memories he and my Aunt shared with me growing up and the times when I was an adult. Good people don't leave our hearts, just this earth for a time until we meet again.
To Mary Lou and John's family–I am very sorry about the last of your husband and father. Wishing you the comfort of many wonderful memories of him and if your lives together.
MaryLou and family, I was sadden to hear about John… He will be missed …. Praying for you and Your family….
Mary Lou…..
I was so sorry to hear of John's passing. Thinking of you at this sad time.
Mary Lou, We were so sad to read about John's passing. What a loss for you and for your family. We were thankful for him as a neighbor. He was friendly, trustworthy, and I felt he would be there to help if needed. In fact I remember the time that John and a couple of other neighbors came over (unasked) to help Dave pour cement and help with steps he was trying to make in the backyard. I don't think Dave could have done the job without them. I regret that we hadn't managed to stop by and see him again as I had intended to do sometime. He was a good man and we're thankful to have known him.
Our deepest condolences to the family of the best neighbor(s) we have ever had. Miss you all even from afar.
Sillers Family. So sorry to hear the news. I remember John from Cubs and Boy Scouts. I will forever remember John's construction boots (noticeable to me as a youth) and the time he let us Cubs "rip up the dirt" at the FFTF construction site on a caterpillar bulldozer . My best wishes.
Our prayers and thoughts are with you and your family, We have a lot of fond memories of you and John from Baron's and summers by your pool.
Sorry for your loss.
Love,
Barry and Sherry Hayden
Galloway Oh
Mary Lou and family:
Please accept my deepest condolences. I am so sorry for your loss . John was a dear friend and will be missed.
Carol & Michael
Sherry and Barry Hayden
Sorry for your loss. Prayers to you guys.
JB and Duke (RPD)