FIND AN OBITUARY
Service information is posted on our website only with approval from the family.
If you are seeking information not listed below, please contact us.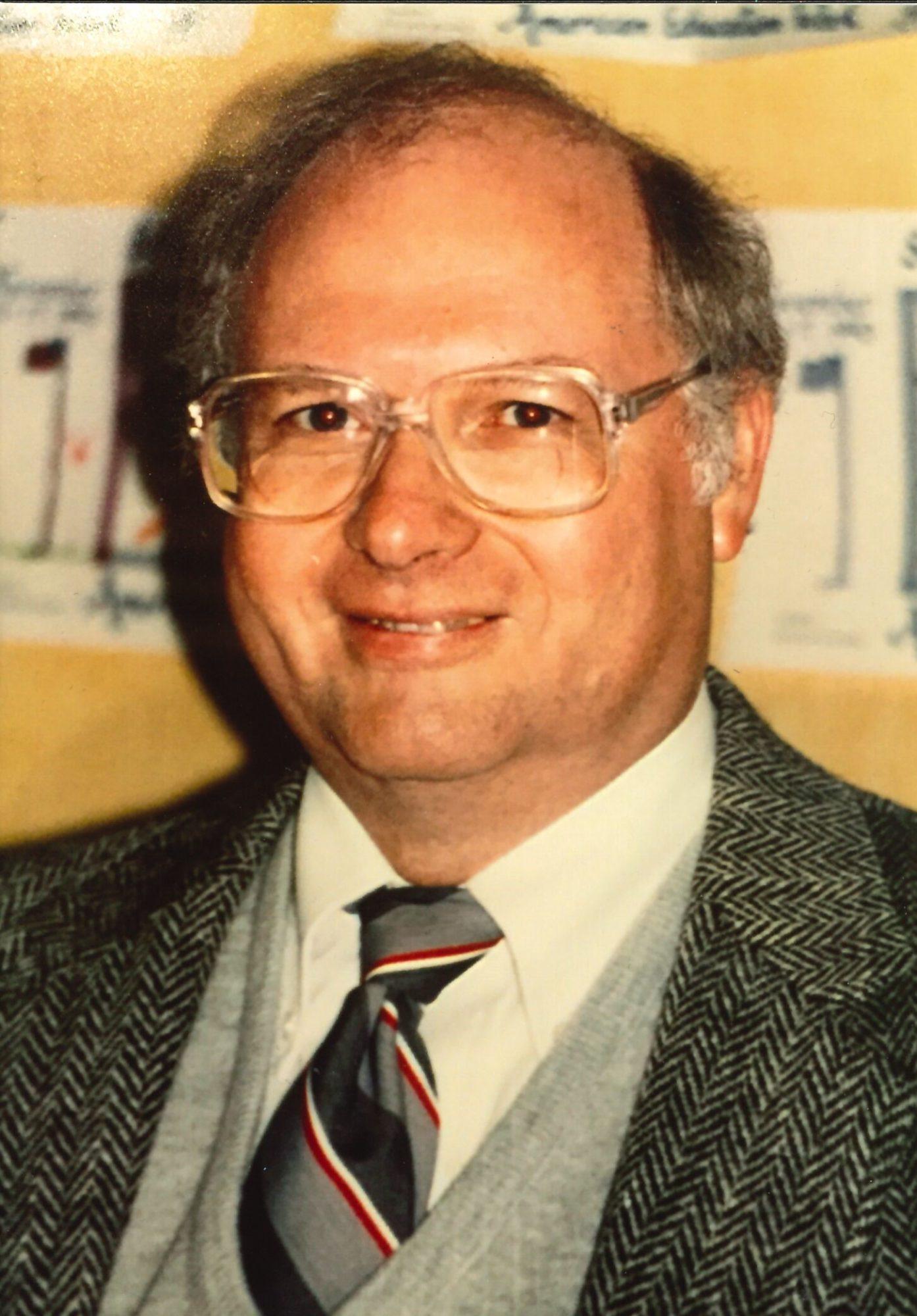 John David (Dave) Watrous
10/09/1931 — 01/01/2020
From Richland, WA | Born in Saginaw, MI
Celebration of Life
Starts:
Sat, February 29, 2020, 11:00 am
Location:
Lord of Life Lutheran Church
640 North Columbia Center Blvd
Kennewick, WA

John David (Dave) Watrous
John David (Dave) Watrous, 88, of Richland, WA, passed away on January 1, 2020. A 54-year resident of Richland, Dad was reunited in Heaven with the love of his life, Dee, who passed in 2017.
Born in 1931 in Saginaw, Michigan to the late Frederick Carlisle and Esther Rice Watrous, Dave graduated from Arthur Hill High School in 1949. After a year at Bay City Junior College, Dave attended Michigan Technological University, graduating in 1954 with a Bachelor of Science in metallurgical engineering. Shortly after completing a Master's degree from the University of Michigan, Dave was drafted to serve in the United States Army. During his time in the Army, Dave and Dee were married on January 22, 1955 in Saginaw at the old Holy Cross Lutheran Church. After Dave left the military, he worked briefly for General Motors and then later for Ford in their atomic energy divisions. During that time, the couple lived in Taylor, Michigan, before deciding to move across the country for Dave to pursue a new job. In Canoga Park, California, Dave first worked for Atomics International where he worked on a team which designed nuclear batteries for use in long-distance manned space missions and in satellites. After joining the nuclear division of McDonnell Douglas Aircraft, Dave and Dee moved to Richland, Washington in 1966 with their three sons, where they joined Good Shepherd Lutheran Church. In their later years, the couple joined Lord of Life Lutheran Church in Kennewick. During Dave's career, he worked as a metallurgical engineer, helping to develop efficient and safe duct cladding for the Fast Flux Test Facility at Hanford, along with designing and building the prototype insulators for the Alaska oil pipeline, which keep it from sinking into the permafrost. Dave earned a second masters, this one a Master's in Business Administration, through the University of Washington in the Tri-Cities. His last 15 years at Hanford were spent working for Westinghouse Hanford and the US Department of Energy.
Dave was elected to the Richland School Board and served for 17 years, something that he called a labor of love and a gift to the youth of Richland. Dave served a four year term on the executive board of the Evangelical Lutheran Church in America. Along with Dee, Dave enjoyed his time as a docent for the CREHST Museum in Richland from 1996-2011. Dave's volunteer service at Good Shepherd saw him serve in numerous capacities; from president of the congregation to stewardship chair, treasurer, Boy Scout merit badge advisor, he even found time to design and build the first wooden pews at Good Shepherd, replacing the old metal folding chairs. Dave supported Dee's volunteer efforts with Tri-Cities Chaplaincy, enjoyed hosting events at their home for Community Concerts of the Tri-Cities, and conducted research in support of Dee's work when she was the vice president of the Eastern Washington-Idaho Synod of the Lutheran Church from 1987-1995. Dave was instrumental in the development and building of several low income senior housing projects in the Tri-Cities, something about which he was quietly proud.
In his spare time, Dave enjoyed woodworking projects and loved his world travels with Dee.They traveled together near and far. Their retirement goals included taking Mom's picture in front of every state capital building, an exploit which they greatly enjoyed. Once that goal was accomplished, they then visited every one of the 39 county seats in Washington State. In addition to domestic travel, Mom and Dad appreciated their time together on trips to China, Japan, and Russia, most of the countries of Europe, Australia, New Zealand, Turkey, Jordan, Egypt, and Israel, along with numerous sailings on cruise ships, including a trip with all three sons and their wives to Alaska in 2012. Even with all their world travels, their favorite getaway was Sunriver, Oregon, where they would relax by visiting various restaurants and playing endless games of dominoes.
It was Dad's wish to be remembered via gifts to the following foundations of service: Eastern Washington-Idaho Synod (509-838-9871), Tri-Cities Chaplaincy (509-783-7416), and Community Concerts of the Tri-Cities (509-205-5848).
Dave is survived by his sons Matt Watrous (LeAnne) of Richland, Dan Watrous (Donna) of Sausalito, CA, Steve Watrous (Twila), of Moxee, seven grandchildren, and 2 great-grandchildren. Dave was preceded in death by Dee, his wife of 62 years, and by his brothers, Leland R. Watrous and Francis Eugene "Bud" Watrous.
Celebration of Life for Dave Watrous will take place at Kennewick's Lord of Life Lutheran Church, 640 Columbia Center Blvd., on Saturday, February 29, 2020 at 11:00 am.
Dear Dan, Matt , Steve and family,
So sorry for your loss and that I missed your dad's ceremony. I had planned on being there, but now that my wife has dementia, plans can change quickly. Though I've lost contact with your dad and mom these last years, I always had great chats with them while attending Community Concert programs over the years. Both of your parents were models for what I regard as the best of civil minded citizens. As a teacher, bless him, he always knew that Richland had a wonderful educational system, largely because of the quality of the support he gave to our teaching staff. I have fond memories of working with all of you on promoting levies, as well as the pleasure I derived from what great students all three of you proved to be as Hanford H.S. graduates. Bless you and bless the memory of both of your wonderful parents.
Always,
Jim Campbell
Such a loss to the community. Dave always worked to help others and he was such a good example of how to care for others. It has been several years since I have seen him, but seeing his picture brought back many good memories. We pray for the Watrous family as they deal with Dave's passing.
I remember your parents and their faithful and humble service in so many arenas: home, community, church, work, and the wider world. Thanks be to God!
It was heart breaking when I read of Dave's passing. I have known Dave since working for him in Canoga Park, California. It was through Dave's efforts that I was privileged to come to the tri-Cities in 1966. I cannot adequately express my gratitude for his help in that regard. It has meant a major shaping of my, and my family's lives. Dave was a GOOD MAN, and I wish his family my most sincere condolences.
We were part of the Watrous' church family. We will always have fond memories of their "smiles" and friendships! God's blessings on you both, and peace and comfort to the family!
We will all miss your folks. Of Dave's 17 years on the school board, I served 8 of those same years. His first concern was always for the kids! What was best for the students. He made decisions based on facts and what will be best for the district in the long run. Dave was intelligent, thoughtful and always did his homework. It definitely was a labor of love for him. I was proud to work along with him to help provide the best education we could for our district's children.
Both of your parents were excellent examples was being good citizens, looking out for others and living life in a manner that displayed their beliefs.
Most sad to hear about the end of such an amazing and adventurous life! I (Sean) have been fortunate to call your son Dan a college roommate and we both call him a great friend. As I read this celebration, I further understand where Dan inherited his incredible yet humble intellect and passion for travel. Go with God you great and kind person. You and Dee have an amazing legacy, a full life and wonderful offspring.
My family sends our condolences Love, Your family in Kentucky and Michigan
I was very saddened to learn of the passing of Dave Watrous – I have always had immense respect and admiration for Dave.
Matt, Dan and Steve – your Dad was always a wonderful father figure to me – he was always so gracious and warm, and he provided me with guidance for my life, even though at the time, I didn't recognize it fully.
You have always had such a gift in both your parents – Dave and Dee were two of the most giving and selfless people I ever knew.
May God bless his soul, and provide comfort to your family during this difficult time. If there is anything I can do to help, please don't hesitate to reach out.
My very best regards,
Ross Truitt
I met the Watrous's at Dan and Donna's wedding in Sausalito. They were two genuinely nice people. My condolences to the family.
We have known Dave and Dee for many years, and have attended many events with them. They were unfailingly warm and interested in people. The organizations they worked with were gifted with their responsible and capable attention. We were pleased to have known them. Their children and grandchildren have received a great legacy in the values Dave and Dee upheld throughout their lives.
We have good memories of various events we attended with Dave and Dee. Whatever they were involved in received their full support and reliable service. They were people of good character and strong moral values. They left their children and grands with fond memories and much to admire and emulate. We are pleased to have known them.
My condolences to Dave's family, he was very knowledgeable and made friends easily. Glad I got to know him.
I worked with Mr. Watrous when he was at the FFTF Project. He was a pleasant and very kind person. My sincerest sympathy to his family.