FIND AN OBITUARY
Service information is posted on our website only with approval from the family.
If you are seeking information not listed below, please contact us.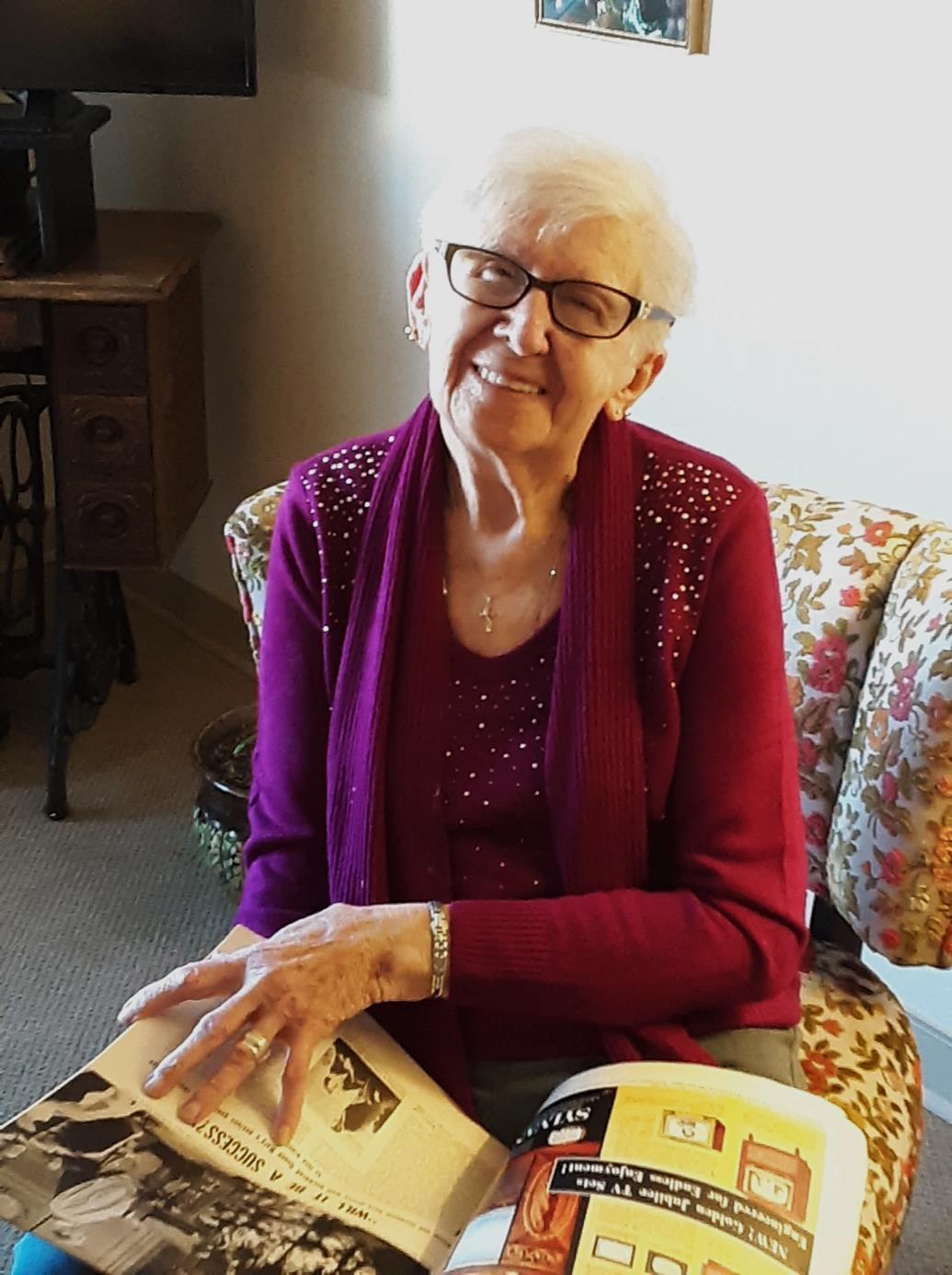 Margaret Sampson
08/09/1927 — 01/11/2020
From Richland, WA | Born in Linton, ND
Margaret Sampson
Margaret spent most of her childhood in Montana.  She was surrounded by a large family that included 2 brothers and 7 sisters.  She left her hometown after 8th grade making her way to Seattle, living with her oldest sister and working at the Olympic hotel.
Margaret met her future husband, Allan, in Seattle.  Margaret and Al married in 1945 while he worked for Boeing.  Soon after, they moved home to Richland.  They were married just shy of 60 years.
Margaret was a busy woman.  Often times a few minutes late due to over-planning her day.  She was a skillful woman and enjoyed whatever she was doing.  In 1975 she suffered severe injuries from a car accident.  She was never a complainer and in spite of the resulting physical limitations, she returned to her regular activities including going to the gym, knitting, crocheting, sewing, canning, and various crafts.  She even picked up golf after Al retired.
She had a passion for antiques, vintage glassware and yard sales, always looking for the next great find.  She and Al enjoyed traveling. They explored Europe several times and delighted in cruising.  For 35 years she wintered in Thousand Palms, California, joining her siblings.  They met weekly for breakfast and gathered regularly for a game of cards or a trip to the casino.
She enjoyed the mild winters of the south, but was always anxious to return to Richland and her flowers and friends.  After Al passed, she regularly met with a group of friends for breakfast.  She loved these women and said how much she enjoyed their conversations that did not include gossip.  She also enjoyed playing bridge twice a week at the Richland Community center.
She lived as a faithful woman in Christ, who led us by word and action. She never met a stranger.  Margaret went out of her way to make people comfortable and was an advocate for those she thought needed help.   We will miss her spirit and spunk.  A spring graveside service is planned.
She is survived by her daughters and their families:  Marriem (David) Bradford, Allene (Jon) Sampson, Karen (Dave) Neumayer; grandchildren Emily Middel, Alex Bradford and Nicholas Neumayer and great grandchildren.  She will also be missed by her siblings and many nieces and nephews.
In lieu of flowers, donations may be given in her name to Meals on Wheels or Tri-Cities Chaplaincy.
Margaret was always in a great mood and full of stories when she would visit the library. I thoroughly enjoyed chatting with her over the years and will miss her.
Sending sympathy to the Sampson family.
Margaret was special.
Margaret was a friend of my mothers (Katherine Larson) such a wonderful spirit of a lady. She would meet us for Lunch a few times at Applebees.. Margaret and I shared the same birthday month (August). We went out a few times for birthday celebrations in August. Such a sweet lady. After my Mom passed away in 2015 she wanted to Take me to Lunch to Celebrate my mother, we went to Lulu's had some lunch and a lemon drop and a toast to my mom. I loved visiting Margaret at Brookdale so sad she is gone but so glad I got to know her. Prayers are said for her and all her children you had a really great Mom. She really was a special person. I also, remember her garage sales and her special items I bought a pink depression glass item and every time I see it I think of Margaret the cute lady that wore the fun hats, she truly touched my heart.
Marriem, Allene and Karen, I'm sorry to read of the loss of your mom. What a warm and lovely lady she was! Do I remember correctly that your dad built an airplane in your basement? She would have had a great sense of humor, as well! I'll always remember the Camp Fire Girls meetings and just being at your house on Haupt. Because of parents like yours and mine, we had a great place to grow up.
Please take care…..with love from an old friend, Linda Karlsson (Carlson)
I'm so sorry for your family's loss. Margaret was our neighbor for over 20 years and a delight to know. Her joy in life, kindness, and non-stop energy touched and impressed us throughout those years. She will be greatly missed.
Allene, I am so sorry for you loss. I will keep all of you in my prayers.
I worked with Margaret when I was her house keeper at Brookdale. She always wanted to have a conversation which I ablidged. She always snuck yarn to me when we weren't aloud to take gifts, so I would wait till off work to accept" her donation. After Ok left brookdale I continued to visit my friends. She still contined to save yarn for me and wait to. Give it to me when she saw me. She was such a fun spirit and will ne sorely missed.