FIND AN OBITUARY
Service information is posted on our website only with approval from the family.
If you are seeking information not listed below, please contact us.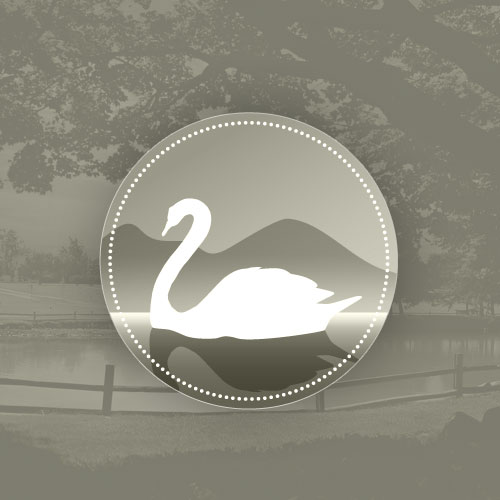 Ted Ebbelaar
04/23/1959 — 02/13/2020
From Richland, WA | Born in Los Angeles, CA
Celebration of Life
Starts:
Sat, February 29, 2020, 1:00 pm
Ends:
Sat, February 29, 2020, 3:00 pm
Ted Ebbelaar
Ted Ebbelaar, age 60, Richland resident Ted W. Ebbelaar, passed away peacefully surrounded by friends and family on February 13, 2020, at Kadlec Hospital after battling a long illness. At Ted's request, a celebration of his life for his associates, friends and family will be held at Einan's at Sunset in Richland on Sat, February 29, 2020 at 1:00pm.
Ted requested an old style family potluck and BYO Drinks party reminiscence of his childhood days.  This will begin after the memorial service at the Knights of Columbus Hall 2500 Chester Rd, Richland, WA.
Ted was born in April 23, 1959, in Los Angeles, CA. He was the Son of Hank and Jeannette Ebbelaar as 6th child of 8 children, Judy Wentz (husband Terry) Carol Roller, Kenny Hicks, (wife Debbie), Sherry De Leo Arballo, Pam Ebbelaar, Henry Ebbelaar, and Rhea Baker-Tait (husband Chris)
Ted  is survived by his parents, siblings, his partner and friend, Vickie Ebbelaar and 3 children, Stephanie Ebbelaar, Christopher Ebbelaar, and Melissa Morrow, along with his Grandchildren Kolsyn (Mother, Stephanie) Kara and Kaleb (Mother Melissa). Ted is also survived by numerous Uncles, Aunts, Nephews, Nieces, Cousins, Friends, and Business Associates. Along with his Cousin and Lifelong friend, Paul Roy (wife Rebecca)
In 1967, Ted and his family moved to Outlook, WA where he lived and worked on the family's dairy farm until he graduated from Sunnyside High School in 1977. Ted joined the Army in 1978. After being honorably discharged in 1981, Ted stayed in Frankfurt, Germany for a number of years and became fluent in German language. In 1988 he began work as a construction labor at the Tri-City Colosseum in Kennewick, WA, which is when he met Vickie and they later married.
Over the years, Ted worked as a construction foreman until he started his own construction company in 1995, Ebbtide Construction in Kennewick.  As the General Contractor, Ted was responsible for construction of numerous commercial buildings in Eastern Washington.
Ted was an integral part of so many people's lives and their business success.  He was a charitable man who made sizable contributions to many service organizations to include the Salvation Army, Rotary, Red Cross, Autism Speaks, and many more.
Ted and Vickie were dedicated parents and responsible in fostering changes in our public education system for children with special needs.  Ted was an amazingly gifted and intelligent person and dedicated Spouse, Father, Brother, Uncle, Son, Cousin, and friend to many, even a stranger.
Those that know him, they will miss Ted's humor, wit, and exuberant personality
In lieu of flowers, Ted requests that charitable donations be made in his name to groups that focus care on those suffering from Autism.
Dan Johnson and I were saddened to hear that Ted had passed away. He was a classmate of Dan's as well as a good friend. You will be missed.
I was very sad to hear of Ted's passing and my prayers are with Vickie and the extended Ebbelaar family in this time of sorrow and grief. I will always remember Ted as a kind and gentle soul who always had a smile in his face and positive things to say. May God rest his soul in peace.
Hi Ted,
You will definitely be missed, my friend. Your fun, friendly, compassionate and giving personality makes you one of the best people in the whole world. You're unforgettable and we love you.
I am so very sorry to learn of Ted's passing. He was a truly wonderful man and am fortunate to have known him. I will miss him. My deepest condolences to his family.
Ted you will be greatly missed. Thank you for your kindness and sense of humor. Goodbye for now .i also want to tell the family how very sorry I am for this huge loss. God bless .
Ted, thank you for all the wisdom and conversation we have had. I have learned so many helpful life lessons over the years. You helped me more then u will ever know, not only in my life choices but being able to handle my boss at my old job. We laughed we cried we sometimes sat in silence. I will always cherish the time we had and carry the knowledge u shared with me thank you for being such a wonderful person and sometimes pain in the butt. U will live on through ur friends and family. Love ya friend, DaNeasha Schneider
You always improved my life every time we talked. I loved being your favorite BUTT HEAD. Heh I will miss you.
Got to know Ted through Rotary and he was one of the most giving people I've known. We bonded over our type of humor which was salty most of time LOL. I will miss you and know you'll be watching over us all from above.
I was blessed to have you as a friend.
You will be deeply missed my friend you gave so much to so many. Your spirt will always be with us!
There are no words that can heal the broken heart when you lose some one you love. We can only think about the great times and the love and the great memories, treasure the ones left behind. Rest in peace Ted. Love. Aunt Ria and Gerry.
Who really knows what to say in these situations. We all have our will have a loss of sometime close to us. One may feel a hole or emptiness left in or hearts. Be strong. Don't dwell on the absence, but fill it with the love that still exists for that person. I remember the always presence of Ted`ssmile and laugh. You will be missed. Goodbye Ted.
My Bro, my bestest friend and cohort in BS and creating dumb stuff to laugh about. I will forever miss out Mood Improvement Sessions in which we competed in smart-ass comments and comebacks. I will miss hearing the goofy messages you would leave on my answering machine (I still have one) I cannot believe you are gone. The void will be felt big time. I loved you and will miss you always. Until we meet again….Later Gator. BIG LOVES, Pammy-poo
My Cousin, My Best Friend, and My Brother in life.
We shared some great adventures in life. I am sadden by your death, but proud of the person you were and the positive influence you had on my life and the lives of so many others.
Ted, was an integral part of so many peoples lives and their business success.
Ted was an amazingly gifted and intelligent man and dedicated Spouse, Father, Brother, Uncle, Son, Cousin, and friend to many, even a stranger.
We will miss Ted's humor, wit, and exuberant personality.
i am very proud of Ted and Vicki's dedication to foster changes in our public education system for children with special needs is something we all should acknowledge and hold in admiration.
I'm grateful to say that I love him and appreciate him.
Love you Cuz! Why? Just Cuz.
Paul,
Rest easy brother. You will always be my Theodore Austine. I love you. When I see you again, I want a ride on your harley. You owe me one.
NEVER GOING TO SAY GOODBYE….JUST
LOVE YOU ….MORE…LOVE YOU LITTLE BROTHER…
CAROL ROLLER….❤❤❤