FIND AN OBITUARY
Service information is posted on our website only with approval from the family.
If you are seeking information not listed below, please contact us.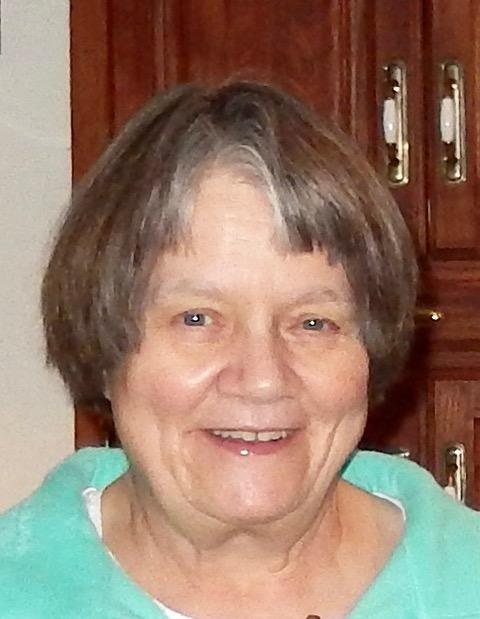 Arlene Jensen
03/24/1946 — 03/19/2020
From Richland, WA | Born in Richland, WA
PRIVATE Graveside Service
Starts:
Fri, March 27, 2020, 9:00 am
Location:
Sunset Gardens
915 Bypass Highway, Richland, WA 99352

Arlene Jensen
Arlene Jensen, 73, was born March 24, 1946 at Kadlec Hospital in Richland, WA.  Her parents were Jean Louise Pratt Jensen and June Larsen Jensen.  She passed away at Hospice House in Kennewick, WA on March 19, 2020.
Arlene was the fourth of six children and the third of five girls.  She grew up in Richland, WA and graduated from Col Hi (Richland High School) in 1964.  She attended Columbia Basin College in Pasco, WA for two years and then graduated from Brigham Young University in Provo, UT with a degree in Sociology in 1968.  Her first job was in Kansas City, Missouri and she later moved to Bellevue, WA where she worked in Child Protective Services through the state of Washington.  She helped so many people and made a real difference in their lives.  Arlene also worked in adoptions before retiring and moving back to Richland in 2008.
Arlene loved sports – both to play and to watch.  As a young girl she joined in the neighborhood fun playing baseball, basketball, badminton, croquet, tag and an occasional snowball fight. She enjoyed watching the Seattle Mariners and was able to attend some of their games.  She also was a great fan of the Seattle Seahawks, Kansas City Royals and the Kansas City Chiefs.  She was rewarded when the Seahawks and KC Chiefs each won the Super Bowl and the KC Royals won the World Series. When she was living in Kansas City she worked as an usher at the Royals home games.
Arlene enjoyed going to the movies with both family and friends.  As a teenager she was an usher at the Uptown Theater in Richland.  She loved to talk politics leading to some very interesting and animated discussions.  Arlene volunteered with the Kadlec Auxiliary.  She worked at the front desk in the Orchard Lobby for several years.
She was an active member of the Church of Jesus Christ of Latter-day Saints.  She sang in the ward choir and had a beautiful alto voice.  She had a strong faith and trusted in the Lord.  She enjoyed working on her family's genealogy.  Arlene was loved by her family and her friends.  Her kind nature and giving spirit will be missed by all those that knew her.
Arlene is preceded in death by her parents, her brother, Dennis, and a sister, Linda.  She is survived by her sisters Leslie Jensen and Merle (Paul) Prevo of Richland, WA and her sister, Susan (Steve) Roberts of Sammamish, WA.
The family wishes to thank the nurses and staff on the 6th floor at Kadlec Regional Medical Center in Richland for the kind, caring and gentle way they cared for our sister Arlene.  We also wish to thank the Hospice House in Kennewick for their tender care of Arlene and for the way they reached out in love to her family.
Because of the current COVID-19 outbreak, a memorial service for Arlene will be held at a later date when conditions permit.
I remember her smile!! She was a wonderful person. Condolences to the Jensen Family.
I first met Arlene in 1974 when she lived in Kansas City. We became good friends and we kept in touch with each other after her move back home to Washington State. In 2014 while traveling, my wife and I stopped by to visit with Arlene. She showed us Seattle tourist attractions; and we had a very lovely drive through the countryside. Arlene was a very lovely person. My wife and I would like to express our condolence to the family. I will miss our phone conversation and emails.
Dear Jensen Family, Please accept my condolences for the loss of Arlene. Always when I spoke with her she was a kind and gentle person. I have a special place in my heart for all of the Jensen family.
Sincerely, Craig Buchanan
Arlene was an unpretentious, humble, kind, loyal, person, and wonderful dear friend! She was always thinking of others and what she could do to help them. I have such great memories of the times we sat in church and shared a piece of chocolate. The times we talked about politics, going to lunch together, and so many other things. We both graduated in the class of 64 from Columbia High. It is amazing where our lives take us! I will love you and miss you always and look forward to the time when I see you again my dear dear friend.
My sincere condolences to the Jensen Families. I was a Chief Jo and Col-Hi friend of Arlene's and a member of the Richland Bomber Class of 1964. Our 'F' house was a block over from the Jensens.
Arlene was a dear friend to my husband and myself! She was a true friend. Positive. Faithful,. Fun loving. Adventuress. Pragmatic. Honest. Loving. Kind. Loved the lord. Loved her sisters. Loved us . She was loving and kind to animals. She cared for the downtrodden. Politically sharp. Was a true patriot. I will miss you all my days dear friend until we meet in Zgods kingdom. Love you
I loved Arlene. She was one of those who worked behind the scenes to bless the lives of others. She quietly went about doing good things without drawing attention to herself. She was a faithful worker and a beautiful daughter of God. Love, R A Holsten.
This obituary is beautiful–as Arlene was also! I enjoyed knowing her and being around her. I enjoyed having her in our ward choir and sitting by her. She was such a fun, sweet, and caring person!
Thanks for always being such wonderful sisters/family/angels to Arlene! God bless you.
Someday we will be with Arlene again!
I went all through school with Arlene and so enjoyed being her friend. I can certainly see that she had an impact on many lives and was so dear to her family and friends. May she rest in peace after a good and faithful life.
Arlene I will miss you dearly. You were such delight to work with at the hospital. I know you are resting peaceful.
This is a beautiful tribute to Arlene. Thanks for your tender loving care for her. The pictures are beautiful. We will all look forward to better times when we can share in honoring her at a memorial service.
Miss you my friend