FIND AN OBITUARY
Service information is posted on our website only with approval from the family.
If you are seeking information not listed below, please contact us.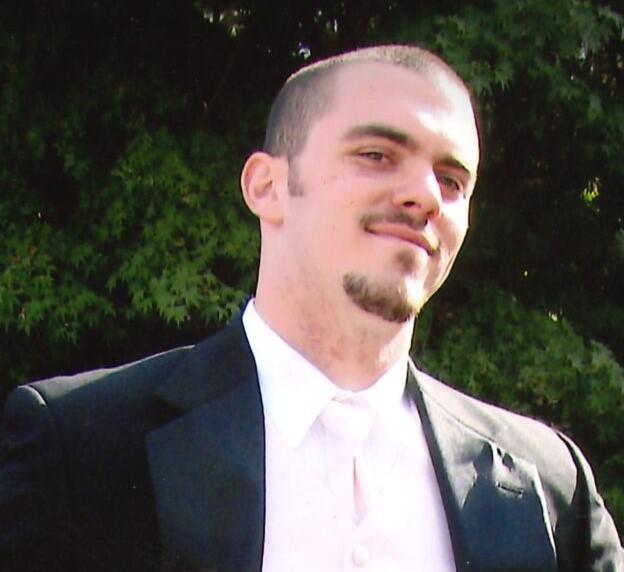 Christopher Jason Schuler, Jr.
04/01/1985 — 03/08/2020
From Pasco, WA | Born in Kennewick, WA
CANCELLED Celebration of Life
Starts:
Sat, April 11, 2020, 1:00 pm
CANCELLED Graveside Service
Starts:
Sat, April 11, 2020, 2:30 pm
Location:
Sunset Gardens
915 Bypass Highway, Richland, WA 99352

Christopher Jason Schuler, Jr.
Christopher Jason Schuler Jr., 34, of Pasco, WA passed away March 8th surrounded by family. Christopher was born on April 1, 1985 in Kennewick to Chris and Kelly. He was always a very loving and caring child and an amazing big brother. He loved his siblings and his Grandma Val. He has always had a love of music and his favorite song as a child was "Can't Touch This."
Growing up, he loved sports; he was always playing football and baseball. He loves his Seahawks. Christopher was so funny and goofy, his smile and laugh were infectious. He loved cars and learned to work on them with his dad. He also learned how to box from his dad and then taught his brothers. Then he fought everyone. As a young adult, Christopher had two wonderful sons. He was an amazing and devoted father. He enjoyed coaching their sports teams and spending time outdoors with them. He loved to camp, fish, cook and drag race. Spending time with his family and seeing them all together made him the most happy. He quickly learned a new trade when he began working for Rich's Concrete Plus and was very excited about working towards owning the company.
He is survived by his grandparents Miron and Dottie Lassiter, Dave and Julie Burrill; parents Kelly and Steve Riggins (mother and stepfather), Chris Sr. and Jessica Schuler (father and stepmother), Dione Schuler (stepmother); children Cody and Jason Schuler; siblings Joanna Hawkins, Jeremy, Ashley, Jared, Britney, Brandon, Jasmine and Makayla Schuler; 16 nieces and nephews; and many other family members.
He is preceded in death by brother, Jason, grandma and grandpa Rager, grandma Val Fisher, sister, Kirsten, grandma Gladys Schuler and grandma and grandpa Lassiter.
The funeral will be held on April 11, 2020 at Events at Sunset at 1:00 pm, followed by his Graveside Service at Sunset Gardens, both located at 915 ByPass Hwy in Richland.
All proceeds go to Christopher's funeral costs. Christopher was loved by so many. He touched the lives of everyone he met, in one way or another. He was an amazing man and one of the strongest people everyone knew. He will be truly missed.
My big little cousin … All I keep thinking about is us ditching school to go to my house and make Mac and cheese 😊 I know we kinda lost touch over the years but you're still family and you know I got your back no matter what… I can't believe you're gone I love you cousin.. Rest In Paradise
dear christopher you are gone too soon. you had plans for your futuer, it was just three weeks ago you were telling me all about it. chris & kem have two wonderful boys cody and jason they will miss their dad and we all will christopher robin love you his grandparents dot and myron
With deepest sympathy to all of the family. God bless you all.
I love you son I cannot believe this has happened to you iam so glad for all the time we got spend with each other you are my baby boy and I just want you back love you always and forever your mother
Christopher and I met when I was only 14 years old and spent the next 15 years growing up together, getting married,and raising to amazing boys Cody and Jason! We have many memories from family trips, boating with his "buddy" Andy and Donna, camping, racing cars together, and building our lives together becoming adults. Christopher and I have had our ups and downs along the way but that never stopped us from caring about one another. I am so thankful that we decided to create both our boys. He has given me and the rest of his family the greatest gift possible and I will always be thankful to him for our boys because I dont know what I would do without them. Chris has taught our boys the game of baseball and even though he wanted them to go with football he took it and learned as much as possible to make sure our kids were able to succeed in the sport. The boys have so many memories and this will be the best one that will be the most important they all three loved the sport! RIP Christopher I promise to take care of our boys! Until we meet again!
Chris was and amazing person and his laugh and smile was contagious. You will be dearly missed RIP CHRIS!!
You have always been there for me and shown me what a big brother is suppose to be like always protecting me standing up for me or just showing me love. I miss you so much it hurts this souldnt of happened to you I still need you. We all love you sooo much. But I know your not in pain anymore. I know your always going to look down on me and keep me safe from up in heaven. I wish my kids got the chance to know you better and see what an amazing man you are. I love you and miss you. R.I.P Love your little sis.