FIND AN OBITUARY
Service information is posted on our website only with approval from the family.
If you are seeking information not listed below, please contact us.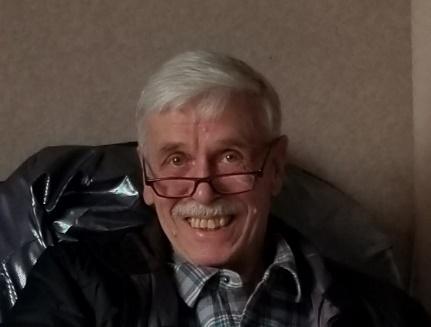 James Maurice Kelley
05/13/1941 — 03/18/2020
From Richland, WA | Born in Portland, OR
James Maurice Kelley
James Maurice Kelley passed away March 18, 2020 in Richland, WA.  He was born May 13, 1941, in Portland, OR, to Maurice and Bertha (Luehring) Kelley.  He served in the Army National Guard and retired from Pacific Northwest National Laboratory (PNNL)/Battelle after 37 years in 2009.
Jim had a love for animals, especially his dogs Kiri, Suzie, Sis and cat Joshua Ebony.  He really enjoyed the Mariners, Trailblazers, and rebuilding and maintaining his old cars ('61 Int Scout, '20 Dodge roadster, '28 Chevy coach, and '39 Zephyr coupe sedan).  In the past few years he wrote a book, "Soldier of the Cross" and a Kelley Genealogy.
He is survived by his brother Raymond Eugene Kelley and sister Bonnie Jean Schimelpfenig, stepchildren Owen Gillespie, Danial (Megan) Gillespie, Stephanie Merkins (Luke Hillman), ex-wife Barbara Gillespie, numerous nieces, nephews, 7 grandchildren and 2 step grandchildren.  He is preceded in death by his parents, brother Robert Kelley, sisters Juanita Dimick and Joyce Kelley, brother-in-law Roy E. Schimelpfenig, and sisters-in-law Dorothy Kelley and Darrellene Cook.  Services will be arranged at a later date.  Memorial contributions may be made to the American Heart Association, Humane Society, Pets Over Population, or to a charity of the donor's choice.
I have fond memories of socializing and travel with Jim, and I will miss him.
I was saddened to find that Jim has passed away. He was a good friend and best man at my wedding to my wife Sheri in 1983. When Jim did not attend the 60th high school reunion, I became concerned and found that he was having health issues but would attend the 61st if possible. Jim will be remembered as a special and dear friend.
March 7th Jim wrote to me "now that we have passed the years that both mom and dad had on this earth, I am sure you agree
that they made us feel so safe and loved. I am grateful. So, if you just happen to get to Heaven before me (no hurry), please thank
them for me.". Now, Jim can thank them for me and I thank my
brother for always forgiving me and reminding me to say my prayers. Precious memories.
We are so sorry that we had to find these sad news in the internet. We will always remember the times we spent together with you and your family – on either side of the ocean – the many letters and mails we wrote each other and even phone calls.
With love we think of your first visit here – after hundreds of letters before, including letters between your mother and our grandparents.
Beloved Jim, we will definitely miss you, your smile, your cynicism and your jokes. Rest in peace.
Susanne, Lore, Ulrike & Michael, – together with many friends and other family members in Hannover and surroundings
Ouch! I will certainly miss Jim. I've fond memories of time spent with him.
Uncle Jim, I will forever remember your smile, infectious laugh and kindness to those around you. Like your dad, you had a wonderful sense of humor. Funny, my fondest memory of you was making me blow bubbles with my saliva when I was very young. When I was 15, you asked me to do it again causing me to decline and blush. You will be thought of often and with fondness. May you rest in peace with Grandma & Grandpa, Aunt Joyce and my Mother, Darrellene.
Uncle Jim, you live on in the hearts and minds of the family and friends you left behind. I will always remember you as that guy … 'too young to be my uncle'… and, I will always think of you as my cousin, instead. Your youthful attitude always inspired me!
Jim was a good friend, and best man at my wedding. We grew up together and had a lot of fun through Highschool. We got into a little trouble but God is good.
We built a tree house in the field next to Jim's house. We had a lot of fun teasing Jean.
Jim stopped by on our 50th wedding anniversary it was so nice to see him. We had a very nice visit. We wish peace and love to the family
And may God's grace be with you.
Mr. Kelley was part of the neighborhood, he loved his old cars, and was often tinkering with them in his driveway and garage. You would see him in the Summer driving down Holly, and then Shasta in his green 1928 Chevrolet.
He was a very interesting and intelligent gentleman. Rest in Peace.