FIND AN OBITUARY
Service information is posted on our website only with approval from the family.
If you are seeking information not listed below, please contact us.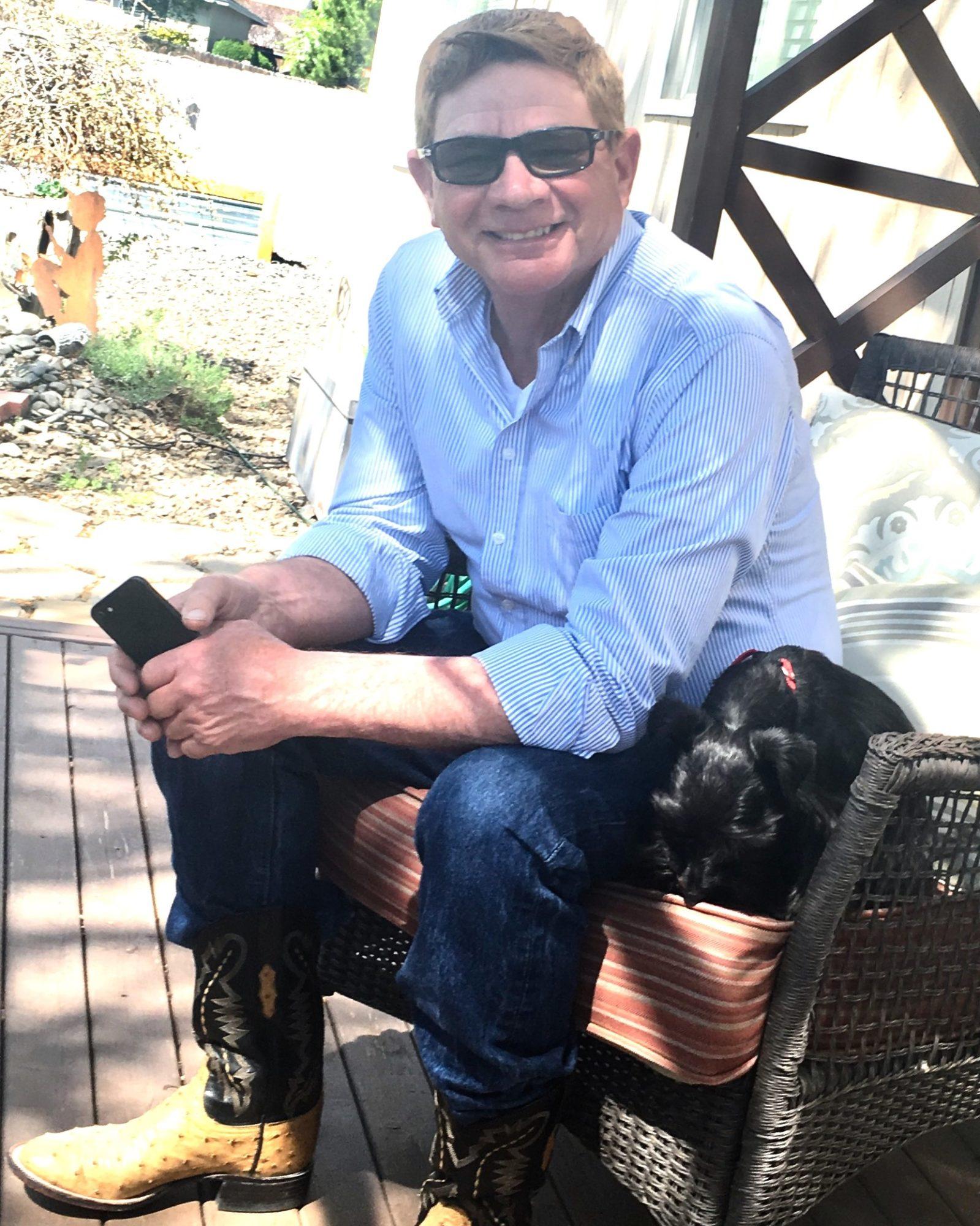 Jay Dixon
04/20/1957 — 03/08/2020
From West Richland, WA | Born in Julesburg, CO
Celebration of Life
Starts:
Fri, March 13, 2020, 2:00 pm
Ends:
Fri, March 13, 2020, 3:00 pm
Jay Dixon
Jay D. Dixon passed away on March 8, 2020, at the age of 62. He was a devoted servant whose love for his family and friends and belief in God gave him peace during his six-month battle with cancer.
Jay was born April 20, 1957, in Julesburg, Colorado, to Wendell and Bonnie Dixon. He was raised in Big Springs, Nebraska, where he played many sports and was an Eagle Scout. After graduating high school in 1975, Jay moved to Gering, Nebraska, and began working for Scotts Bluff County as a surveyor. Jay knew Cindy for as long as he could remember, and he married the love of his life in 1976. They had two daughters, Sicily and Tess, who he treasured dearly.
Jay later worked for Simons Construction and then as a private contractor with Ballentine Trucking. After one memorable trip to Washington State, he made the decision to move the family all the way to Moses Lake, Washington, in 1989, where he and Cindy would raise their daughters. In 2007, Jay and Cindy moved to Richland, Washington, to be closer to their grandchildren. Jay was a proud Papa to three grandchildren and enjoyed watching them play sports and participate in 4-H activities. He also loved taking them shopping, fishing, and camping. While in Richland, Jay joined Richland Lutheran Church and found his faith in God.
Jay had a strong work ethic and took great pride in each job. He worked for several employers after moving to Washington, including Simplot, North Central Construction, IMCO General Construction, Yakima County, Richland Lutheran Church, Central Washington Asphalt, and Total Site Services. Through those jobs, Jay developed many close friendships that lasted the remainder of his life.
Jay was more than just a beloved husband, father, grandfather, and friend. He was a kind and selfless man who often spent his spare time helping others. Jay had a passion for giving to the undeserved and volunteered at the Richland Lutheran Church Food Pantry. Jay enjoyed the simple things in life. He did not have a hobby, unless you consider feeding the birds and cleaning the garage to be hobbies. Jay's passing has left a hole in our lives that cannot be filled. His family hopes the love, kindness, and generosity he demonstrated throughout his life will be a lesson to all he knew.
Jay is survived by his wife, Cindy; his daughters, Sicily (Micah) and Tess (Andy); grandchildren, Sam, Jaylyn, and Ione; brothers, Jerome (Judy), Jerry, and Jack (Julie); brother-in-law, Randy (Connie); mother, Bonnie; his loyal dog, Pepper; his grand dogs; and many family members and friends.
Funeral services will be held Friday, March 13, 2020, at 2:00 PM at Richland Lutheran Church, located at 901 Van Giesen Street, Richland, Washington, 99354. A reception will immediately follow at the church. Memorial contributions may be made to the Richland Lutheran Church Food Pantry and Lutheran World Relief.
Click Below to View Jay's Tribute
I am thankful for the time I was able to spend with Jay. I will never forget his kind smile. He was a genuine and loving man.
Ann and I were shocked to learn of Jay's struggle with cancer. Last thing we knew, before talking with Pastor Steve, is that he was working on the clean-up of the ditch that runs along Keane Rd. Jay was a great person — positive, hard-working, and a pleasure to be with. Ann and I are blessed to have known him and to know you Cindy. You will be in our thoughts and prayers. God bless you and your family.
We are sorry we missed the service.
Cindy, my thoughts and prayers are with you, your sweet family and Bonnie. I hope the huge hole in your heart will begin to heal … in time.
You captured his essence with this picture…we are so so very sorry!
My prayers and thoughts are with Jay's family. God will be with you all.
I am so lucky to have met Jay on my trip to Washington. He was so warm and friendly even though he was in so much pain. He will always have a special place in my heart. I hope to live my life as full as Jay did. My prayers are with Cindy and family. I am here for you.
Thoughts and prayers for Cindy and family. RIP Jay
We are so sorry for your loss. May you remember Jay with happiness, joy and the love he brought to you.
Our thoughts and prayers are with you.
Cindy, my prayers are with your whole beautiful family. You two had a very loving and special love. Jay was your love of your life. Prayers
Dear Cindy and family,
Thoughts and prayers during this difficult time. 🙏🏼
We are sorry for your loss.
RIP Jay we always loved comparing our cowboy boots with yours! You will be missed but know you se at peace with your Lord and Savior. Prayers for your family. ❤️ Craig & Joanie Probst
Sorry for the family's loss. Jay will be missed by many. Love And prayers to the family. RIP Jay!
So sorry to here this news about Jay. I knew the Dixon brothers through my cousin John and in high school. They were a wonderful family. Made it a point to memorize their name so I could say them very fast. I had a wonderful visit one time with Jay's father as he was a ww2 fighter pilot. Rest in peace Jay.
I am so sorry for your loss. I am so blessed to have been given the opportunity to know Jay and your lovely family.
So sorry for your loss! Sending my deepest sympathies and prayers!
I'm sorry for your loss, thoughts and prayers are with you and the family.
We are so sorry for Jay's loss. Our prayers & thoughts are with you Cindy and family.
I am sorry for your loss, Jay was a great man, father, grandfather, and husband. I know from our conversations how much you loved him! Stay strong! My prayers are with you and your family!
I am so sorry to hear of your loss. Jay was a loving and sweet man. He will be missed. God has a new angel helping him feed the birds. Keeping you all in my prayers.