FIND AN OBITUARY
Service information is posted on our website only with approval from the family.
If you are seeking information not listed below, please contact us.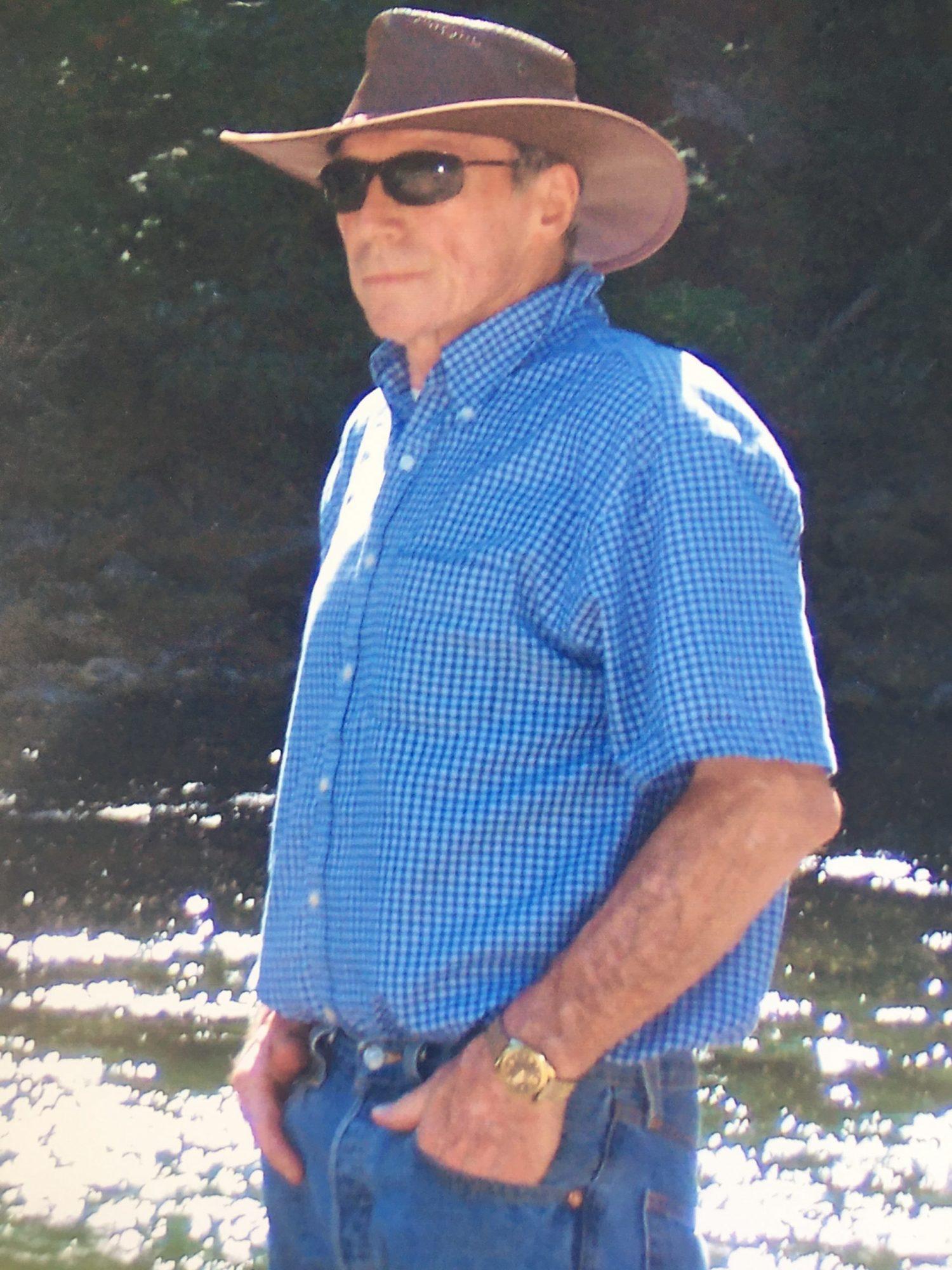 Larry Carrol Olsen
08/26/1937 — 03/17/2020
From Kennewick, WA | Born in St. Joseph, MO
Larry Carrol Olsen
Larry Carrol Olsen, 1937-2020
Larry Carrol Olsen, 82 years old, went to be with the Lord on Tuesday March 17th, 2020. He died from a series of strokes.  Larry is survived by his wife of nearly two years, Melva Vogel. They resided at Parkview Estates in Kennewick.
Larry is the son of Lawrence Edward and Mercedes Esther Olsen, born on August 26th, 1937 in St. Joseph, Missouri. He had a younger brother, Gary Brian Olsen, who died at the young age of 19 on July 13th, 1975 in a motorcycle accident. Larry went to Wichita East High School in Wichita, Kansas where he was the short stop on the baseball team. He later developed a passion for math and science at the University of Kansas, where he majored in Engineering Physics and was a member of Alpha Tau Omega Fraternity. Larry went on to graduate with a Ph.D. in Physics in May, 1965.
Shortly after graduation Larry Joined Douglas Aircraft Company in Santa Monica, California. In the summer of 1966 a team of 50 Douglas employees, including Larry, moved to Richland, Washington to focus on research and development surrounding nuclear power applications. In 1970 Larry was named "Tri-Citian of the Year" for his part in developing the Betacel, a tiny nuclear battery designed for powering cardiac pacemakers. Larry eventually transitioned to academia, teaching and performing research at WSU Tri-Cities and achieving the rank of Full Professor. He finished his career as a staff scientist at Pacific Northwest National Laboratory in Richland, Washington, retiring in 2009.
Larry married Jo Ann (Joni) Clevenger on June 3rd, 1960 and they remained married for over 54 years until Joni passed away on December 14th, 2014. Larry and Joni were Christians and raised their family attending West Side United Protestant church in Richland, Washington. In later years they were active at Reata Springs Baptist Church in Kennewick, Washington. Larry is survived by three sons, David, Daniel, and Duane, and five grandchildren, Rachel, Jessica, Noah, Mark, and Natalie. When Larry's kids were young he enjoyed coaching their sports teams, usually baseball. He drove a 1973 Minnie Winnie Winnebago motorhome, which was always full of baseball gear, ready for practice. He loved going camping and fishing with his family; his favorite spot was Gateway to Wilderness Campground outside of Lewiston, Idaho. Larry was adored by his grandchildren for his fun and enthusiastic personality. Despite his age it was not uncommon for him to join in their activities, including jumping on the trampoline. Larry leaves behind a lasting legacy for his family as a caring father and loving grandfather.
Due to current limitations on the size of gatherings a public memorial service will not be held.
I was genuinely deeply saddened to hear today (from Peter) that Larry had passed on some time ago,…
On those very sad and surreal days defined by the loss of loved ones, especially a father and a scientific trailblazer, one is both compelled by and confronted with the voids left behind in the wake of their departures,… Hopefully, prayer, time, precious memories, and the warm, loving well wishes from those close to you will help to lead you through these most profoundly difficult moments and help to provide some solace in the days and years ahead,…
It should be noted that Larry's contributions to science were quite unique; while he is irreplaceable, Larry's scientific accomplishments live on in perpetuity and continue to be cited in technical literature to this very day! In that way, Larry is still very much with us and continuing to guide new generations of scientists and engineers in the forward march of scientific discovery!
From all of us here at City Labs, and from our respective families, please accept our deepest, heart-felt condolences, and please know that you and your entire family are in our thoughts and in our prayers!!!
Respectfully,
Bret
********************
Bret J. Elkind. Ph.D.
Senior Scientist / Radiation Safety Officer
City Labs, Inc.
Dear Dan,
I learned yesterday that your father passed away last March. I was deeply saddened by this news and he is sorely missed by everyone at City Labs. I hope that you and your family can rest on the hope and comfort provided by our Lord. Your father's guidance to everyone in the betavoltaic field has had an impact on the future of this technology. He is often talked about in conferences and we are privileged to have known him.
I extend my deepest sympathies to you and your family.
Sincerely,
Peter
—
Email notes from James Sites, Professor of Physics, Colorado State University
He contributed a lot to thin-film PV, and
he was very well liked and respected by his colleagues.
Best, Jim
I thought you might be interested in what colleagues wrote
back when I told them of Larry's death. Jim
Kannan Ramanathan, SERI, NREL, two start-ups:
Terribly sorry to hear. Thanks for including me in this e-mail, Jim.
As a post-doc, in my first year at SERI, I read his papers on the device analysis
of the then Boeing CIS cells. It is still fresh in my mind, sort of…As I was
trying to teach myself, I found his work inspiring and the gap a daunting one to
bridge. Much later, we would collaborate so productively, and he would 'materialize'
a whole new class of CI(G)S cells without CdS, but with resistivity tuned ZnO
interfacial layers.
A very good man with a disarming smile and a gentle nature. Grateful that we
crossed paths and that I learned from him.
Rommel Noufi, SERI, NREL:
Sorry to hear the news. I also collaborated with him occasionally. Great man, very
pleasant personality, and a humble man. Again, please convey my condolences to his
son Dan.
Billy (BJ) Stanbery, Boeing, HelioVolt founder:
This is sad news, indeed, but thank you for sharing it, Jim. I enjoyed
working with Larry over many years, beginning while at Boeing, and agree
with everything Kannan says about his personality and character. An
important early contributor to this area of PV, who will be sorely
missed.
Angus Rockett, U Ill, now Head of Metallurgical and Materials
Engineering, Colorado School of Mines
Very sorry to hear about Larry. He was one of the leaders of the CIGS community
when I joined it and he always seemed like a great person. Please give Dan my
condolences and let him know that his father was highly valued by his colleagues.
Bill Shafarman, Director, Inst. of Energy Conversion, U Delaware
I have similar feelings of sadness. Thanks Jim for letting us know.
Kannan captured him well – Larry was one of the people I always looked
forward to seeing at our team meetings (as well as all of you of course)
https://t.me/XrumerSeo – Контент-маркетинг
https://t.me/XrumerSeo – Backlinks
Активный бандаж GenuTrain стабилизирует сустав, оказывает успокаивающее действие и способствует более быстрой реабилитации и восстановления подвижности колена. Ортез предназначен для активной поддержки коленного сустава, его действие проявляется во время движений. При этом создается компрессия и происходит массаж мягких тканей за счет материала анатомической вязки и интегрированной кольцевидной вставки Омега.
Получить со скидкой здесь: https://bit.ly/33NnBei
I was briefly a fellow resident with Larry, at an assisted living facility in Richland, before he moved to Parkview. I am honored and blessed that God chose our journeys in life to cross paths. Condolences to Duane, a fellow brother-in-blue, and the entire Olsen Family!!
Dan, Dave and Duane,
Sorry to hear about your dad. A lot of memories at the Olsen household.
Prayers and thoughts go out to you.