FIND AN OBITUARY
Service information is posted on our website only with approval from the family.
If you are seeking information not listed below, please contact us.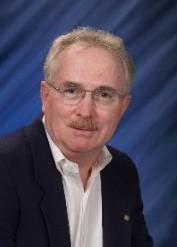 Terrence Joseph Doherty, 'TJ'
01/21/1946 — 03/30/2020
From Richland, WA | Born in Butte, MT
Terrence Joseph Doherty, 'TJ'
Terrence Joseph Doherty, 1946-2020
Terrence Joseph Doherty, 'TJ', was born in Butte, Montana on January, 21, 1946 to Terence Francis Doherty and Dorothy Melrose Merriam.  He was the younger brother to Susanne Elizabeth Campbell and older brother to Richard Mark Doherty.  With the war over, the family moved to Spokane, WA seeking life away from the mines. Settling in Spokane, young Terry made lifelong friends in their new neighborhood on West Augusta.  He spent many summers and holidays in Montana with his cousins and relatives.  He attended Gonzaga Preparatory high school, in a scientific course, and then joined the Marine Corps in 1965.  Serving in the Vietnam War, he was an infantry rifleman, and spent much of '65 and 66 with the 9th and 3rd Marines, where he saw combat and was a Purple Heart recipient.  On his return home in 1967, he started college on the GI Bill and soon married his life partner, Judith Ann Veter, who he'd met when in high school, and who had written to him while he was overseas. The young couple worked full time to cover school and family expenses while Terry attended Gonzaga University and despite the struggles of being a veteran on campus in the 60's, made a friend for life in his lawyer buddy Brad Doyle. In 1969, he and Judy started a family with the birth of daughter, Shelly Ann. He received his B.S in Civil Engineering in 1974 and moved to Richland, WA to work as research engineer at Battelle's Pacific Northwest National Laboratory.  Son, Terrence Patrick, was born in 1975.  He spent his 33-year career at Battelle and PNNL as a contributor to various technical capacities, program management and development roles.  He worked with many different minds and disciplines across the Lab and always enjoyed gaining this wider education from his colleagues in the process.  He retired as Director Emeritus, Department of Defense programs for the National Security Directorate.   In the fall, Terry enjoyed hunting deer with his brother and hunted elk for over 30 years with a special group of important friends; he was always welcome in elk camp as a "pretty good" cook.  Moving from the rigors of the mountains to the sea later in life, he began salmon fishing offshore on the big water, and fished his home state, Canada and Alaska with friends.
Terry and Judy enjoyed following their childhood activities in gymnastics, soccer, and baseball and made more friends along the way.  In 2004, his children provided their reward to their parents by quickly having four beautiful grandchildren, Shelly's daughters, Shelby Ann and Abby Marie, and Terry Pat and his wife Holly's son, Finnegan Terrence and daughter Katherine Bailey.  They all lived nearby, so he and Judy got to spend much time with them, seeing them grow, learn, and witnessing their many activities and adventures.  Retiring in 2008, he and Judy enjoyed cruises and traveling and socializing with their neighbors, Judy's tennis network, and many other friends made along the way of a charmed life.  Terry said his grandchildren were the joy of his life.
Terry's parents precede him in death. Terry is survived by his wife, Judy, children Shelly and Terry, and grandchildren.  Also survived by his sister Sue, brother Rick, in laws, and many nieces and nephews from both sides of the family.  Services, and internment will be provided, by Einan's Funeral Home at Sunset Gardens.
I am very sorry to hear of Terry's passing. I was lucky enough to know of Terry as the Dad of one of my childhood friends and teammates, and later to count him as one of my favorite co-workers and mentors at PNNL. To Judy and your family, I am sorry for your loss. May your memories with Terry provide you comfort.
-Jami (Moore) Prigge
Terry was a great leader at PNNL. I enjoyed working with him. My thoughts and prayers are with your family. May time heal.
I'm so sorry to see this sad news. Terry was a delightful person to work with and hang out with, funny and warm and kind, generous with his wisdom and humor. May your memories console you in this difficult time.
Dear Judy,
Heartfelt and sincere sympathy to you. May the memories of your life with your soulmate comfort you.
With sorrow for your loss,
Suzanne Heaston
I loved Terry's coffee mug collection and the stories about him typing emails with his fingers on the wrong keys. He was wonderful to work with and gave excellent advice.
Terry was a great mentor for me during my early stages of trying to understand the business/marketing side of our research. It was always great to see him light up when he talked about his grandchildren and family and shared stories of time spent with them. He helped me remember to keep work/family balance in check. I really missed him after he retired from PNNL and the guidance and vision he provided. Thoughts are with the Doherty family during this especially trying time.
Dear Doherty Family,
My condolences on the loss of Terry. He was a very devoted grandfather and a good man. My best to each of you during these difficult times.
Terry was one of my favorite gentlemen to work with.
Aunt Judy, we are so sorry for your loss. We are praying you find comfort in your family and friends during this difficult time. Uncle Terry was always nice to be around, may he rest in peace. I'm sorry that he will not be able to have all of his family and friends gather together to say their goodbyes. You are in our thoughts and prayers. Lots of love to you!
Hi, Judy. So very sorry for your loss of Terry. What I will always remember is his kindness toward me. He was such a lovely man.
Corrine
TJ was a good friend & colleague. His death rocked me – he was always so ebulliently alive. One story: going into a project briefing at DOE HQ, TJ advised Landis Kannberg not to 'be verbose' – and then proceeded to be 'extremely informative' for an extended period.
Worked with Terry off and on at the Lab. Enjoyed the working interactions – got the job done plus had fun. He was a pleasure to team with. Terry was a great guy. Thoughts and prayers to Terry's family.
Jim
I always enjoyed Terry's company, and of course will miss him.
Judy, we have been thinking of you , the kids, and the whole family all week. We always enjoyed Terry so much….he was sooo smart it was fun to talk to him, and he had a great dry sense of humor, sometimes it took us a while to get his jokes!! He and I always had fun being the "outlaws!" So sorry he had such a difficult time but he sure gave it the good fight. We wish we could be with all of you now, but know we are thinking of you. God Bless and RIP, Terry..
Rest in peace Terry. From a fellow PNNL co-worker who always enjoyed your sense of humor and willingness to get the job done. God Bless your family during this difficult time.
Our deepest sympathy to Judy and family. Terry hired me into Battelle right out of college. He never admitted to it but I think it was one Marine giving another Marine a chance. He was a great boss and always fun to be around whether it was at work, on a business trip, or on the Battelle softball field with the Laserjocks. He has left us all with many great memories. Semper Fi!
Kevin & Luci
Our thoughts and prayers are with you aunt Judy and family. We send our deepest condolences and are grateful for many happy memories with uncle Terry. May God bless all of you during this difficult time. ❤
Hi Judy: The obit describes a life well led which, I'm sure, was gently guided by your constant love and attention.
James (Brad)
I have known Terry since 1965 when we served together in combat with K/3/3. He was with me when I was wounded and carried me to the medivac chopper. I had mantained contact with him through emails over the years sharing many thoughts about life. He will be missed.
Semper fi.
Lyman Bradley
Our deepest sympathy to you, Aunt Judt, Shelly, Terry Pat and grandkids. We are so sorry for your loss. Uncle Terry was such an intelligent, strong and brave person. May he rest in peace! We wish we could be there to comfort you all, like you have always been here for us in our time of need! We love you all!
I am so sorry, Judy. What a horrible time for you. May you somehow find comfort in these trying times.
I have so many memories of TJ and my life long friend Judy. TJ would drive his mom's car to Judy's house to take her for a ride and the only reason her parents would let her go was if I went to. God bless you Terry. God bless you Judy. I love you guys.
Altho we knew Terry for such a relatively short period of time, we were struck by his intelligence, his determination, and his pure grit. Terry fought such a commendable fight. Our condolences to the family and may Terry rest in peace.
You will be missed Uncle Terry You have left this earth much to soon. God's speed Rest In Peace . My condolences to my Aunt Judy and my cousins Shelly and Terry Pat I'm so very sorry for your loss my thoughts and prayets are with all of you Kathy
I have only fond memories of my Uncle…he taught me how to shoot a gun…and we had many a good conversation…God rest his soul… Condolences and prayers for my lovely Aunt and her extended family…
Judy and family…our thoughts and prayers are with you and your family at this time of loss. We will always remember TJ for his intellect and his ability to converse on multiple subject matters. His success in life cannot only be measured by his profession but by all those lives he touched in the military, his family and his many friends. May he rest in peace.
Uncle Terry, May You Rest in Peace and God Bless You. You sure fought a long battle and You never gave up. We'll be thinking of you Judy, Shelly and TP & we hope the memories you all shared throughout your lives will somehow bring you comfort…..we all love you & wish we could be there for you all now, please know you're in our hearts and our prayers.
Love you all,
Steve and Tamara Heydt & kids
In the many years I worked with Terry at PNNL I knew him to be a man of integrity, humor and honor. Being a brother Marine we always had stories to share. He was a Gentleman always. You will be missed my friend. Semper Fi, Moe Pease
Terry, you are so loved and will be missed by so many! You put up a courageous fight and now Heaven has a valiant soldier on its team!
God bless you Uncle Terry. Like I told you, you are a true warrior. Love your niece Terry and Daryl