FIND AN OBITUARY
Service information is posted on our website only with approval from the family.
If you are seeking information not listed below, please contact us.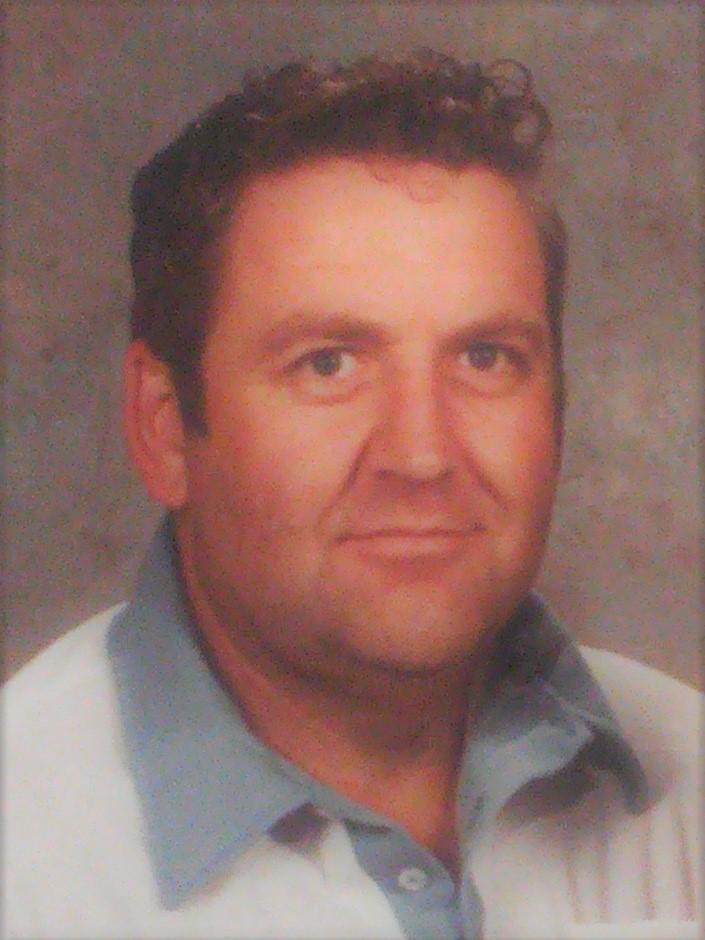 Larry Joe Coates
04/26/1941 — 04/11/2020
From Richland, WA | Born in Nampa, ID
Larry Joe Coates
Larry J. Coates, 78, passed away on Saturday, April 11, 2020, in Richland, WA. He was born in Nampa, ID on April 26, 1941, and has lived in Benton City or Richland for most of his life.
He excelled academically as a high school and college student. Even though lettering in several school sports, his love of all sports was apparent. Golf, tennis, pheasant hunting, and canoeing were several additional activities that he enjoyed.  He was a good photographer, artist/painter and karaoke singer as well.
Family, friends, and animals were very important to him. He married his wife Mary in June of 1964. This led to the addition of two children and eventually grandchildren. Just before and during retirement, he spent over 10 years volunteering his time for his granddaughter's Diamond Magic softball team.  He adored helping the girls and getting to know the parents, which led to many special relationships.  Classic cars and especially muscle cars were near and dear to him. This is best evidenced through the knowledge and love passed along to his grandson about muscle cars.  These lessons and memories will live on for years to come.
He worked at the Hanford Nuclear Reservation as an operator in many locations on site including the PFP plant.  He finished his career as a manager and eventually a computer analyst in the 200E area. He retired after 30 plus years in the mid 1990's.
Although, he passed away due to a massive heart attack, he went quickly and painlessly at his home.
Larry was preceded in death by his father Frank Coates, mother Jual (Willis) Coates, and niece Wendy (Coates) Barnes.
He is survived by his wife Mary (Elston) Coates, their son Tim Coates and his wife Mary, and daughter Tracy Coates, grandchildren Nancy Coates, granddaughter in-law Chelsea, David Coates, granddaughter in-law Annalisa, brothers Ron Coates, his wife Claudia, Dick Coates, his "sant" Lil Martinson, and many, many extended family members.
In lieu of flowers, please consider a donation in Larry's name to a local animal shelter, cancer charity or blood drive.
Only 10 people are allowed at the funeral, so it will be recorded and made available for streaming after the graveside service.
I have many many wonderful and fun memories with you larry and i know heaven is going to be happy with you ther. I love and miss ya kid ! Rose wes cousin
Sorry for your loss Mary, Tracy and Tim. We have always admired Larry's patience with all those cars hanging in front of the home.
We are sorry for your loss, and send our deepest condolences at this. Mary and/or Traci, should you need anything at all, we are right next door or please call. Per your request, we have provided a memorial gift to the TriCities Cancer Center..
Hal and Becky Undem
Larry-what a sweet man! You were always kind to me–my prayers are with you and your family.
Barb Smetana
Larry was the best manager I had the pleasure to work for at Hanford. Always a joy to be around. So sorry we didn't get to play "Flog" as much as I would have liked. Condolences to his family, may he rest is peace.
Larry. I will miss you. I remember when you got the Mazda RX 7 and how you took special pride in it.
What a wonderful family to be a part of. I So wish we had been closer .
I was saddened to learn of Larry's passing. The last time I saw him was many years ago during a family reunion held at the Park by the river. He always had a smile and seemed bigger than life to my teenage self. My heartfelt condolences , May his spirit fly high and memories bring a smile to your hearts. –
Our thoughts and prayers are with you.
I fondly remember Larry at many family gatherings, especially over memorial day trips, that Uncle Frank and Aunt Jual made to Nampa. He was always fun loving and there was laughter when you were around Larry. Will always love you, your cousin Betty Coates Ostyn
Mary,
I'm very sorry for your and your families loss.
Paula Rosenberger
Our condolences to the Coates family from the "other" Benton City Coates family. Blessings of peace during this difficult time.
Keeping you in our thoughts and prayers. We will miss you.
We will truely miss you! You were an amazingly great person who has strengthened the family!
Dear Mary. I was saddened to hear of Larry's passing . My sincere condolences to you and your family.
Going to miss that big teddy bear.
To Coates family,
I am so sorry for your loss; Tim and Mary have been such a godsend in my life when I needed daycare for my girls (so many years ago) It is tough to help when we are all being quarantined, but if there is any way for me to help, please let me know.
My sweethearts! We are grieving so for all that loved Larry. So many dear memories with you all. More to come for those left behind. Some of my memorie
I always thought he looked like Elvis
Helped me learn to drive
Advised me when I needed to talk
Tried to teach me golf
Helped with Algebra
He didn't have to do those things, but he happily did.
On and on and on .
I LOVE YOU ALL, Hope after this Virus is under control we can celebrate his life together. Rest in peace our dear Larry. Please say hi to Mom and Dad when you see them up there. Will see you again
Thank you Larry for welcoming me into your home and family. when Tim and I first got together.
Thank you for all the karaoke nights and Pizza dinners.
Thank you for the love and support when I lost both my parents.
Thanks for the talks , softball games and talks about cars.
You will be missed,
Love Mary your daughter in law
Please feel free to post a memory, they are fantastic to share.
Here is a memory for all to hear: It was the middle of winter and dad and I were wrestling after dinner. I had finished taking a bath before bed. Heading out the bathroom door with a towel wrapped around me, dad got in one last back kick. The unsuspected kick sent me back into the bathroom, unfortunately, a brightly lit wall heater was there to greet me. Obviously, that was not his intention, however I wore my stripes proudly that day and for several to come. Strange the things that stick in your mind.
Thanks for all of the time you spent teaching and guiding me. Although I was not ready to see you go, I'm glad that you have left your broken body to start a new with all of the wonders that heaven has to offer. I know grandma was there to welcome you, but I hope you've found your canine companions as well. I love you dad, rest in peace!