FIND AN OBITUARY
Service information is posted on our website only with approval from the family.
If you are seeking information not listed below, please contact us.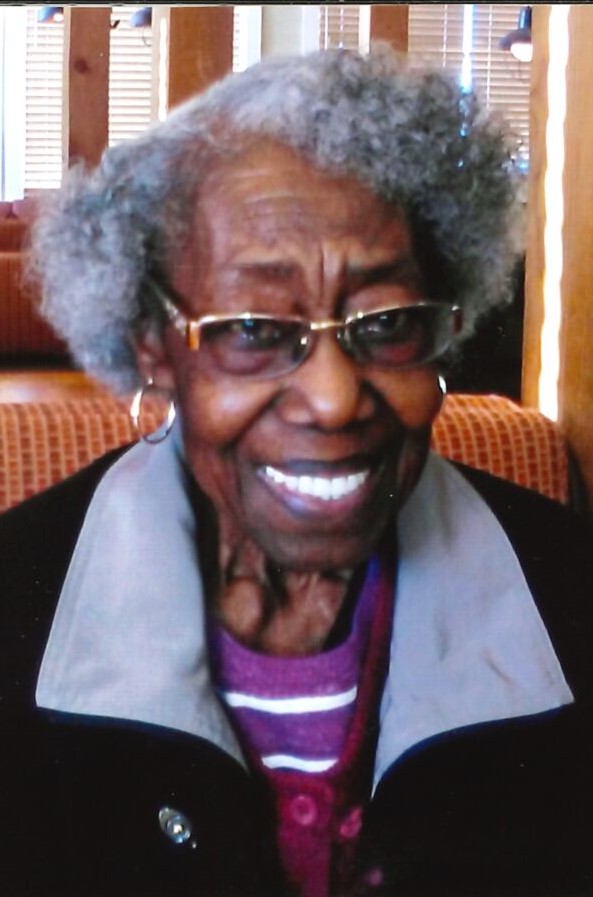 Lavern Bryant Baker
02/18/1926 — 04/27/2020
From Richland, WA | Born in Vinita, OK
Lavern Bryant Baker
Lavern Bryant Baker
Lavern was born in Vinita, Oklahoma on February 18, 1926 to Julia Todd Bryant and Wilson Bryant. She was the youngest of four children. She lived with her Grandmother, Rachel Todd Vann until her death, and afterward moved to Dewey, Oklahoma to live with her dad.
Lavern attended grade school in Dewey, Oklahoma and graduated from Douglass High School in Bartlesville, Oklahoma. She attended three years of college at Langston University in Langston, Oklahoma. Lavern joined First Baptist Church in Dewey at a young age. She married Fred R. Baker July 18, 1948 and four children were born to this union. The family moved to Richland, Washington in 1951.
Lavern worked as a Lab Technician at Battelle Northwest for 20+ years and afterwards happily volunteered for 13 years in the Gift Shop at Kadlec Medical Center.
Lavern enjoyed visiting her granddaughter and great grandchildren in Seattle, Washington, planting and tending her flower garden, lunches and games with church Prime Timers, sewing dresses for the "Little Dresses for Africa" Ministry, traveling out of state with friends to Baptist Conventions, and attending Federated Choir events, church musicals, and pastor anniversary celebrations.
Lavern loved the Lord from an early age, and in the power of His might became a strong intercessor. Her extraordinary personal ministry was blessing others with cards and letters of encouragement, support, and inspiration.
Lavern was preceded in death by Daughter Lavette (Negesti), and leaves behind to cherish her memory Daughters Teresa (Baker) Bess, Kathryn Baker, Lavonne Baker; Granddaughter Jami D. Bess; Great-grandchildren Akim, Osriq, and Ayana; Sister-in-law Mrs. Golia Baker; several nieces and nephews, sister-friend Mrs. Gladys Singleton; lifelong family friend Emmitt Jackson; many extended family members, and countless friends, neighbors, colleagues, and peers who adored her.
Thank you for sharing the tribute. I apologize for taking so long to write. LaVern was one of the lunch group that included my mom, Jan Chamberlain. Mom loved her for her warmth and generosity and sense of humor. I got to see Lavern from time to time, and remember her smile. She came to sit with us when my dad was in hospital and helped us with our fear and anxiety.
She was a blessing with her life and I know is among the blessed now.
Such a sweet sweet woman and child of God! You will be greatly missed!
You will be missed my dear sister, now your finally home, love you forever, walking in the gates and your righteous in His spirit and His done in your life, you are a faithfully servant.
To the Baker/ Bess Families,
The service was beautiful and I will continue to pray for you. Thank you for giving me the privilege to join you in this momentous occasion. I know that your hearts are heavy, but God is omniscience. Praying for you all.
Love you
Dear family,
We are praying that in this difficult time, you'll be surrounded by God's comforting love, and filled with the peace that only He can give.
I can only echo all the warm sentiments expressed to describe Mrs Baker. I loved her so much and always felt her love. Blessings,
We send you our sympathy for the loss of your mom, grandmother, and great grandmother. Lavern was so kind. I was one of the many people she encouraged with cards and prayers. What a blessing! I loved her smiles and giggles in Sunday school and will miss seeing her each week.
We were thankful that we could join the online memorial service. It was lovely.
My condolences and prayers to the family of Ms. Lavern Baker.
Lavern was an encouraging person, she loved everyone she saw. It was a pleasure to greet her each time she was at church. To shake her hand she never complained at all. You will be missed dearly.
I would make a trip from Lacey to visit my friend, LaVelle Nash, several times a year. When I was in Richland, LaVelle and I would attend church and sit with LaVern. These two ladies knew each other because of their volunteering at Kadlec hospital. I called LaVern to let her know that LaVelle had passed away on April 29, no answer to her phone so left a message asking for a return call. A couple days later LaVonne called and I told her of LaVelle's passing and she then told me that LaVern had passed two days earlier. I truly feel blessed to have met LaVern and been able to share the love of Christ with her on my visits. She was a very strong Christian lady and my world was much better for having her be apart of it.
Kathy,
I'm praying for you and your family. I know God will be with you during these difficult times. Remember all the good times you shared together.
Love you!
To The Baker Family,
Thank you for sharing your mother with us. I loved Mrs. Baker's presence, her grace and her loving kindness. Her infectious laughter would make me laugh and her inclusiveness made me feel a part of your family. My thoughts, prayers and love are with you.
Jill Morris
I have known Lavern since she first came to work at Battelle. She was a great lady. I will miss her.
Lavonn and Family, many strong blessings during this time I love You
I will miss Lavern so much! She had such a sweet, godly spirit. I have been priviledged to meet a few of her beautiful daughter's…and it is apparent that they also share the same spirit of grace and beauty with Lavern..a testament of her
godly parenting. Rest in peace, sweet sister. Til we meet again…
I thank God I was able to be with the family online to celebrate the life of such a beautiful, loving, strong and kind woman of God. I have always loved and admired Sis. Baker – especially during her season at New Hope Baptist Church. Such calm strength, independence, wisdom, and ability to comfort simply by her presence. It was such a beautiful service / so much love, thankfulness, and appreciation for a life well lived. Sis. Baker certainly left an impact and will be missed by all that had the privilege of knowing her – but we know that all of Heaven is rejoicing as she enters her rest. Rest In Peace Sis. Baker.
Thank you for making it possible for those of us who would have been there but couldn't, to be a part of Lavern's service. We could weep with you as you wept, and laughed at the funny parts, like how she talked smack while winning dominoes and hollering at wrestling matches she watched on TV.
Lavern trained me on how to take care of the missionary prayer newsletters wall, and was someone I liked to talk with at church. I agree that she was a strong, loving, kind godly woman who loved her pastor and his family and others who were in her life. She reared wonderful daughters, and I saw her influence passed down to Jami and Ayana.
The world and Lavern's family and friends will miss Lavern and her example of living out who God created her to be as a witness to Christ's love and strength. We need more women of valor and wisdom like her.
Until we meet again, I love and honor you, Lavern. See you around the Throne at Jesus' feet!
Beautiful memories shared about Lavern!!! So glad we were able to join in and watch the service! I will miss our Sunday morning hugs, her letters of encouragement, and our weekly chat. She was such a prayer supporter of our family and was such an encourager of our mission work. What a blessing she was! I am sure she received a "well done my good and faithful servant." Matthew 25:23
Lavern was such a blessing and inspiration to us. She was always kind and gracious and truly the embodiment of Jesus. We will miss her terribly but look forward to the day we will see her again.
With much love.
merrycollop@gmail.com
Merry Collop, Richland, Wa
Lavern was such a sweet, godly woman. I will miss her so much…but I've been privileged to meet a couple of her beautiful daughters. They are much like their mama in spirit…a testament to Laverns parenting.
Lavern was a gentle, kind influence . She loved the Lord and showed his love to everyone in her life. I'm thankful she gave me her "little dresses for Africa " collection of sewing materials. I will continue to sew in her honor., but will miss her gentle ways and infectious laugh.
I pray comfort for you in this time. Heaven received an angel. Blessings
We loved Sis Baker. She was our baby girls God Mother. She always had a sweet spirit. She told us how to straighten out the curves when driving. That smile so infectious . Oh and those sweet potatoe pie.
She lived the life she talked about. her walk was her life.
Our Mother forever.
To the family we love you and will continue to lift you up.
Sending condolances to the family. I wish I was able to be there with you. From afar I send love and compassion, and remember and honor Mama Baker, and celebrate her life and legacy.
To my dearest Aunties,
I'm so sorry I could not be with you all.
You have my deepest condolences!
As I listened to each one's story of how much mom meant to everyone- I too echoed the same sentiments.
I will never forget the love and kindness 💕 shown to me by mom.
Mom opened her heart,home and wallet to me. Mom will always hold a dear placeholder in my heart.
I'm sending you all my love from CT!🙏❤️❤️❤️!
Tracey Smith
Blessed service and remembrances on today. Lavern was such a wonderful saint, human being, and friend. We enjoyed the opportunities presented by her visits with us at church during times while in Seattle. The officiants comforting fact is so true: "for the saint, to be absent from the body is to be present with the Lord." She lived a blessed life and made it safely back into the Masters arms. To the entire Lavern family: We love you and you will forever be in our prayers.
Watching Lavern's Memorial
Now.
You were gracious, kind and gentle. You loved Jesus and never complained.
Love and miss you Lavern
Now in the presence of her Lord and Savior
Well dove good and faithful servant
To the Baker Family,
Our deepest sympathies. We love you and are praying for you.
Pastor Tony Morris
Thank You so much for providing a way for people to attend Lavern's funeral.
I will really miss her, her sense of humor and her get it done attitude.
Ms. Baker, aka "Sister Road Runner" that I would call her, was such a blessing to me. I grew up going to church at New Hope Missionary Baptist Church where she was one of the Ushers. She always had a big smile on her face and cared so much for us kids. She would even have me & some of the other youth ride with her up to Seattle to visit her daughter, Kathy. I was saddened to hear of her passing. Rest in Heaven Ms. Baker, I will always love you!
Lavern was the most beautiful soul. I will miss her cards and notes of encouragement. I know we will be together once again in heaven.
What a blessing it has been to be able to have Lavernes
Friendship in my life.
There will always be a huge void in my heart to not be able
To have her just a phone call away.
What a precious Christian friend.
Thoughts and prayers to her
Family.
Lavern was so kind- she sent many notes of encouragement to my mom, Liz Goff, when she was struggling with health issues. I enjoyed getting to know her a little in church & at the ladies lunches over the las several months. She will be so missed! Prayers & sympathy are with all her family. Psalm 103
Dear Sweet Laverne:
I miss you so much and wish I could have told you one more time that I love you.
You are the most godly and kind woman I have ever known.
I still have the last encouragement card you sent me and will cherish it always.
I will miss giving you rides to church and having lunch with you every month.
You are cradled in the arms of Jesus now and are no longer in any pain.
I will see you again in heaven with Jesus.
So sorry to hear about Lavern's passing, she was a wonderful neighbor will miss her dearly
I remember Mrs. Baker from the gift shop at Kadlec, she helped me with small gifts and flowers. A lovely, sweet, kind lady. My sincerest sympathy to her family and many friends.
Dear relatives of Lavern,
My name is Dale McNally and I am 74. I have said hi and visited with Lavern more Sundays at church than I can count. Although we moved in different circles, I considered her a very good friend and will miss her terribly! Please accept my sincerest condolences for your loss. She was a mighty warrior for God and her smile and wit will be impossible to replace, but her memories will be cherished forever!
Heaven has definitely gained one of it's finer members!
Love in Christ,
Dale McNally
You will be missed so much Lavern. You are now with your Savior Jesus Christ 🙏
Much Love