FIND AN OBITUARY
Service information is posted on our website only with approval from the family.
If you are seeking information not listed below, please contact us.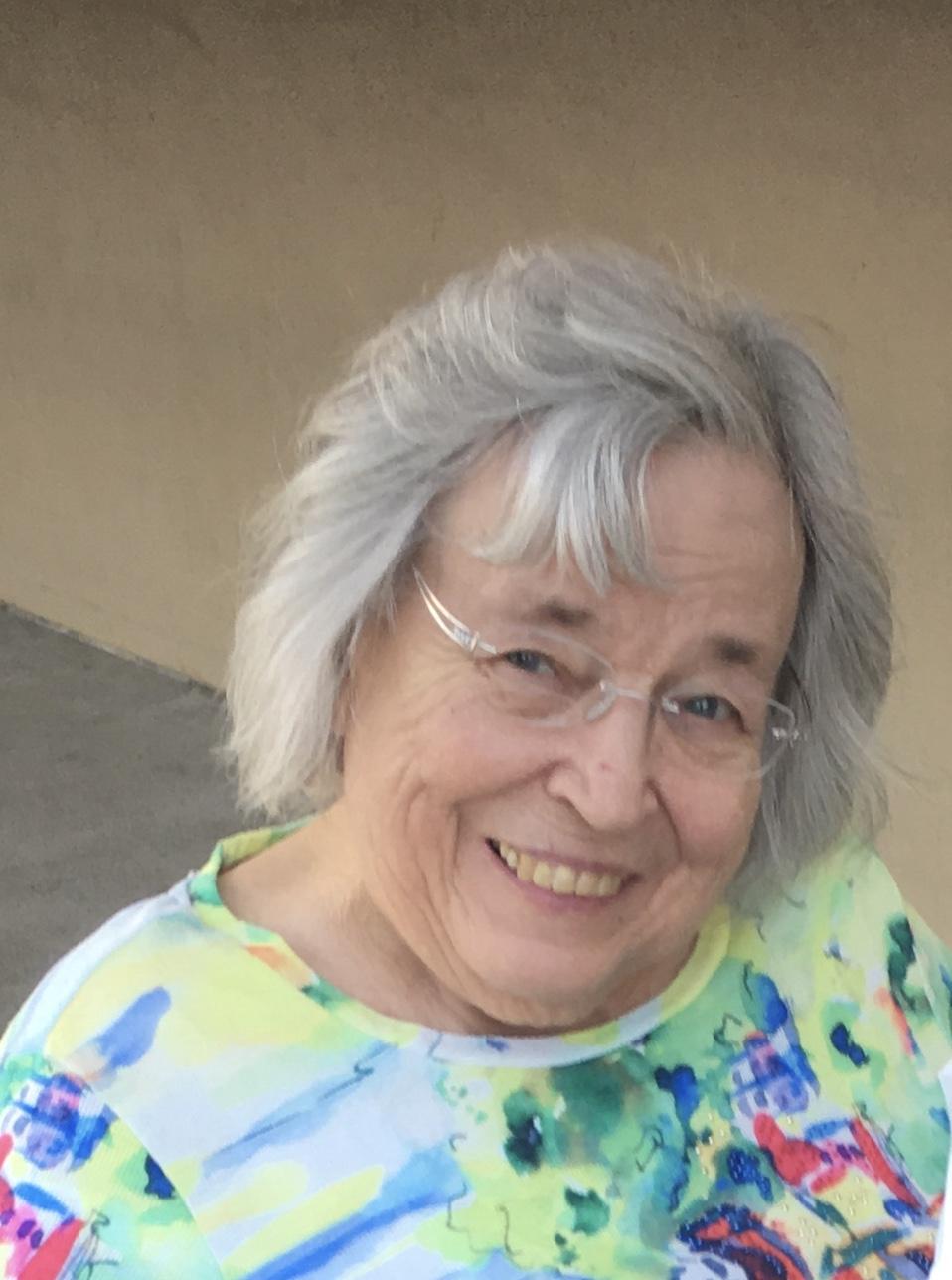 Irma Roberts
10/30/1931 — 05/21/2020
From Kennewick, WA | Born in Blackfoot, ID
Irma Roberts
Born on 30 October 1931, Irma Jane Stuart Roberts passed from this life on 21 May 2020 into the Eternal realms to be reunited with her beloved parents Franklin Richard Stuart and Irma Monson Stuart.
She is survived by her family consisting of Hugh Roberts Jr., her husband of 65 years, children Sandi Lamoureux (Ray) of Richland,WA, Susie Leggieri (Larry) of Hughesville, PA, Hugh III (Cindee) of Delta, UT, Richard (Kathy) of Richland, WA, Sarah Burrup (Cary) of Richland, WA, and Elna Cerda of Washougal, WA. In addition to her grandchildren that she helped raise: Jay, Josh, and Robert Cerda of Washougal, WA., she leaves behind 30 grandchildren and 50 great-grandchildren and 2 great-great-grandchildren. Additionally, she is survived by her brothers Franklin Stuart (Vivian), John Stuart (LaRue) and sister Elna Adams (Ralph).
She was an active member of the Church of Jesus Christ of Latter-day Saints and tried to emulate the Savior in all that she did and said and was a wonderful example of the Savior's love. She remained strong and endured to the end and she will be sorely missed by all those she left behind.
Irma Jane Stuart was born in Blackfoot, Idaho and raised in Greenbelt and Hyattsville, MD. She met her husband-to-be, Hugh, at church in Japan where she was stationed as a civilian employee of the US government and where Hugh was stationed in the Navy.
Upon Hugh's discharge from the Navy, Irma Jane followed him back to the States in order to join him and they were married in Seattle, WA, on 14 March 1955 (this marriage was later solemnized in the Salt Lake Temple).
Mom was always devoted to her family. As a girl and later as an adult, Irma Jane loved nothing more than the opportunities that she had to revisit her father's childhood home of Woodruff, Utah for the annual Stuart family reunions. This love for Woodruff continued and she would go back as often as she could.
She particularly loved the beauties of western Washington, where she lived a good portion of her life. Several of us remember Mom teaching us how to look for agates as we walked along the beach or on a gravel road.
She didn't relish being the center of attention but if it was necessary, she didn't turn away from what she needed to do. She was very talented musically and played the violin and the piano. She also had a wonderful voice and sang alto. Even the fact that she sang alto was reflective of her gentle and modest personality – she didn't have to be the soloist out front. She was content to let others take the credit while she quietly stood in the background giving support and strength and making everybody else around her look good and get the praise.
She had a wonderful, gentle sense of humor that never abandoned her, even in her life's most difficult periods. She was never cutting in the way she said things, but instead she tended to build others up. You always felt better after sitting and visiting with Mom for a few minutes.
In preparing this tribute, several members of the family shared with me the things that Mom said and did that were impactful on their lives. The same things come up over and over again so I'll paraphrase as I share some of those things with you.
Repeatedly, I was told of the love that she has for the Savior, hymns and the scriptures. She always wanted to be good and to make others' lives easier for them. She always had time for others. She was never too busy to take a walk with you and listen to you. She had a way of being able to make you laugh to break tension.
She would visit with us and listen to us as we took our walks or as she did the dishes with us. She was never judgmental, she was all her kids' and grandchildren's best friend. She was honest and genuine. She helped us with our homework, taught us how to read and was there for us. She taught us to sing. Some of our most memorable evenings were spent in our living room as we would sing together as a family.
She never asked for anything out of selfishness. She was a superb cook and taught others how to cook our favorite dishes.
The following Article of Faith describes Mom to a "T" "We believe in being honest, true, chaste, benevolent, virtuous, and in doing good to all men;… If there is anything virtuous, lovely, or of good report or praiseworthy, we seek after these things. Article of Faith #13.
Her son, Richard said it best: "So as I have pondered through the night, for some reason I have had words go through my mind over and over again that describe Mom. They are as follows: Kindness, Christ-like love, unconditional love. She always listened when I shared my challenges or struggles, spoke kindly of others… wisdom. She found great happiness in each of us kids and grandkids… wonderful sense of humor. She is truly a gift from God in our lives. Somehow we were allowed to be raised and loved by such a Christ-like person. Oh, how blessed we are because we have had mom in our lives!"
Graveside Services were held for Irma Roberts on Saturday, May 23, 2020 at Sunset Gardens in Richland.
Click Here to watch the graveside service on-demand.
Enjoy Irma's Tribute Video
Irma Jane and I were best friends as young adults before either of us were married. Oh, the good times we had in Washington, D.C. She lived on one side of D.C. and I lived on the southeast side. We both worked for the federal government. She worked in downtown D.C. and I worked in Suitland Md. for the Navy Dept. Often after work I would take the bus to meet her downtown. We would go to dinner, oten to MIA at the beautiful Washington Ward Chapel. Sometimes we would just traipse around D.C., always having a following of service men. She was a member of the USO and invited me to join. She was an excellent dancer! She could jitterbug, whereas I had two stubborn feet. She initiated many of our escapades. On the day of Pres. Eisenhouer's inauguration we met downtown and went to the parade. In the evening we attended a large USO dance to be held at the Jewish Community Center. A young serviceman and his friend came into the dance hall, and he said to his friend, "She's mine!" Meaning me. In the meantime we were giggling about this boy's style of clothing. He had on a nice Jantzen sweater tucked into his slacks and suede shoes. There were too many coincidences as he was LDS and stationed across the field from where I worked. That's another story. I ended up marrying him.