FIND AN OBITUARY
Service information is posted on our website only with approval from the family.
If you are seeking information not listed below, please contact us.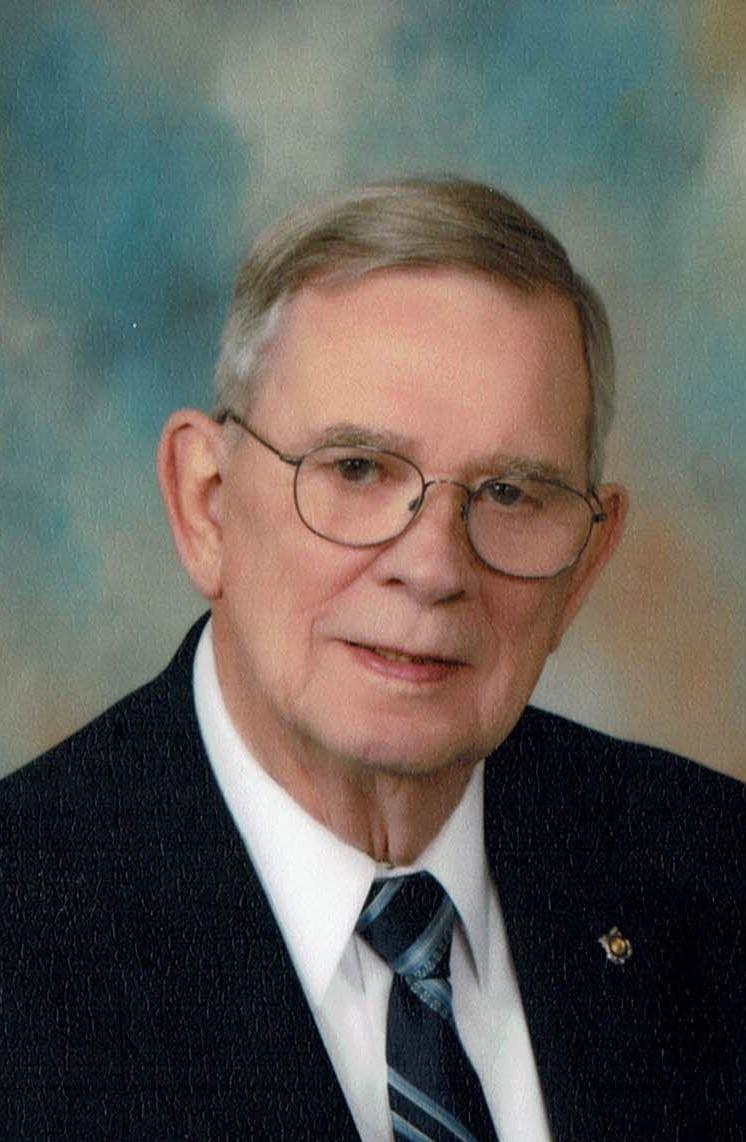 John Richard Honekamp
10/03/1936 — 05/11/2020
From Richland, WA | Born in Cincinnati, OH
John Richard Honekamp
John Richard Honekamp passed away peacefully at his Richland, WA home on Monday, May 11, 2020 from heart failure, while being cared for by his loving wife Jean.
He was born on October 3, 1936 in Cincinnati, Ohio to Richard Honekamp and Marie (Brinker) Honekamp.  He graduated from Purcell High School in Cincinnati, Ohio, and while at the University of Dayton John met a young nursing student named Jean, and after three years and many letters they were married.  John continued his studies at the University of Dayton and Iowa State University earning a Ph.D. in Chemical Engineering in 1960.
While at Iowa State they welcomed their first child, Jeffrey Honekamp, with Julie Honekamp, Susan Weiner, and Chris Honekamp joining the family in Schenectady, NY.
John's career included 37 years in design, development, construction, testing, and operation of nuclear power plants.  He started with GE on the naval nuclear program, enjoyed his colleagues at R. L. Ferguson and Associates, and retired from the Pacific Northwest National Laboratory helping the former Societ Union recover from the Chernobyl accident.
John was a passionate boater and volunteer. He volunteered by tutoring at the Carver Community Center (NY) and gave of his time to the YMCA Indian Guides, Boy Scouts, Tri-Cities Food Bank, and his favorite The Coast Guard Auxillary which combined both of his passions.
John enjoyed traveling and piloting the Harmony and Last Hurrah to destinations near and far including the Inside Passage to Glacier Bay Alaska and the Bahamas. Over the years John visited most of the globe's continents and seas including places as remote as Tibet and Antarctica.
John is survived by his wife of 62 years Jean; his four children Jeff (Dawn) Honekamp of Tomball Texas, Julie Honekamp (Steve Christilaw) of Spokane, Washington, Susan (Paul) Weiner of Augusta, South Carolina and Chris Honekamp of Spokane, Washington; his six grandsons James (Madonna) Honekamp, Jacob Honekamp, Brian (Tyla) Honekamp, Scott Weiner, Gordy Dhatt III and Chris (Maegan) Dhatt; his seven great-grandchildren, Kennadi and Taylore' Alent, Declan Dhatt, Katrina and Myka Honekamp, and Alaric and Ryker Honekamp.
John is survived by his brother Curt, sister Bitsy and her husband Peter Vanderputten and preceded in death by his elder sister Antoinette "Toni" Honekamp.
John will be laid to rest by his immediate family at Einan's at Sunset Funeral Home in Richland on May 16. Donations in John's memory can be made to the Tri-Cities Food Bank 420 W Deschutes  Kennewick, WA 99336 www.tri-citiesfoodbanks.org 509-582-0411 or the Alzheimers Association alz.org 800-272-3900.
I have known John and Jean for apprx. 20 yrs. They have been wonderful, kind, caring and thoughtful friends. This is a huge loss. John will always be a treasured memory. Rest well good sir.
Jean, I'm so sorry about your recent loss which I just learned about. You and your entire family are in Marilyn's and my thoughts and prayers. I was one of the fortunate ones who had the opportunity to work with John and others at R. L. Ferguson & Associates. John was an exceptional person in all respects. Everyone hopes to have an opportunity during their career to know and be on the same team with a role model like John. I am blessed to have known and worked with your husband, Ray
Jean, I am so very sorry for the loss of your beloved husband. You were an important part of the lives of my parents, even if for a short time, and I will be forever grateful for the kindness you showed us during the time you cared for them (James R. and Edna "Pauline" Evans).
I am so sorry for your loss. Jean. God bless you.
So sorry Jean to hear of the passing of John. He had quite a career and certainly was a family man. I never knew him but heard you speak of John I hope he is at peace now and you can get some rest. I am sure he appreciated your caring for him in his time of need. May he rest in peace.
Sincerely,
Norma and Barry Roberts
Centerville, OH
Sending heartfelt condolences to you Jean on the loss of your beloved husband.
We are deeply sorry for your loss. I will always cherish the memories I have of Uncle John from a very young age at family Thanksgivings on the farm, and your visits to Ohio after the move. You will all be in our thoughts and prayers.
We are so sorry for your loss. Know that you are in our thoughts and prayers.
God Bless!
We are so sorry for your loss. Know that you are in our thoughts and prayers.
God Bless,
Darlene and Jack
We remember John as a great neighbor and friend even though we have not seen him in many years.
Love and miss you
Aunt Jean, I am very sorry for your loss. I remember visiting you and Uncle John in Washington when I was younger, and thought you both were extremely interesting people. I wish I had a chance to pick his brain as an adult, but I am glad that I had the opportunity to spend that time with you and meet this brilliant man.
I'm thinking of all of you and John's solid, honest, faithful spirit, sense of family, and great smile. I know that he is such a guidepost for Julie and the rest of the family. He will be missed.
Grandpa Honekamp was a wonderful and selfless person. I will always cherish the times I spent with him and the knowledge he bestowed upon me. One of my favorite memories with him as a child was sneaking out of the house to go to Dairy Queen for some ice cream when grandma wasn't looking. Not to mention the times we spent at the Grand Canyon, Priest lake, Nashville, boating, and watching the hydroplane races. He made life fun and will be greatly missed. My love goes out to all the Honekamp family during this tough time.
John was a very special friend. In addition to a keen intellect and easy disposition, he displayed his love of God, country and family in all his actions. He gave unhesitatingly of himself to friends undergoing life challenges.
We met John and Jean in Schenectady, NY, where John and Ken worked together at G.E.'s Knolls Atomic Power Lab (KAPL). We were busy raising young families and sharing experiences for about three years when career decisions caused a parting of the ways. But despite the separation of miles for a period of about 25 years we maintained contact throughout.
We had the good fortune to be re-united in Richland, Washington where a heavy concentration of nuclear technology provided career opportunities for both families. We have known John and Jean for 61 years, thirty of them shared in Richland. In fact, John and Jean were among those who introduced us to the Great Northwest.
Throughout the years we have enjoyed the company of their children and they of ours. Our children and grandchildren reminisce over time spent with John and Jean at family gatherings and on our townhouse deck and on their boat on the Columbia River.
We left Richland for Colorado almost a year ago but will return and visit with Jean at our earliest opportunity. John will be greatly missed.
Ken & Pat Jordan
We'll miss you my friend. I am sure you would say 'I had a great ride.'
Dear Jean and all Honekamp family:
Please accept my deepest condolences on John leaving us and passing on to a better world. He was one of the most decent, hard working individuals I ever had the privilege of knowing. His dynamism and teamwork were outstanding. His affection to friends was heart warming. I consider myself fortunate to have had the opportunity of working with him. He has left an indelible impression in my life that I will always cherish. May God rest his soul in peace
With sincerest regards
A M Sastry (Sas)
Jean,
So sorry to read of John's passing. I know that it's been a difficult few years … and I am sure the past few months have been even more challenging. I sure enjoyed living next to the two of you and talking with John "over the fence" about his career, his boat(s), and your many travel adventures over the years! If there is anything at all I can do to help you in moving forward, please let me know.
John and Jean are the best neighbors we had for our 32 years in Richland. Kind, warm, helpful, and considerate. We cannot find anyone better.
We are going to miss you! RIP
I remember my father, Louis Martel, talking about John a lot when I was growing up, and knowing my Dad, that meant he must have really respected John as an engineer. They both worked together at GE/Knolls Atomic Power Laboratories. My Dad was also a big sailor and he talked about John in this regard too. I know John had a big influence on my Dad, so I write to let you know my Dad would certainly be writing this letter if he could. I hope they are both sitting at the helm of a grand sail boat, drinking a cold one, and not talking about zirconium cladding anymore 🙂
Respectfully,
Bryan Martel
Uncle John was larger than life. My mom, his older sister, held him in highest regard with great respect for his intellect, drive and compassion. Stories of Uncle John were told with reverence and held out as potential for all of us in the next generation.
It is not only Mom's fondness that I remember about Uncle John, but his kindness and ability to listen. One summer, my Mother and my Grandparents were in Germany. Due to my Grandfather's health, the visit was extended and we found ourselves babysat by Uncle John and Aunt Jean. Of course, I was enthralled by older and "with it" cousins. I was also enraptured by living in a neighborhood where the houses were close and yards were measured in feet not miles. My greatest memory was an afternoon were Uncle John took me for my first Dilly bar. We rode on bikes to the Dairy Queen and then to the local park. I must have rambled on and on in that manner of young girls. What I remember most is he listened. He didn't question me or put me off but really listened and gently shook his head as if my rambles were the most important decrees in time.
Decades passed when I spoke to him again. I was alone on a bus in NYC on my way to the hospital after hearing that I had a tumor or clot in my heart. Mom and Dad had passed so I reached out to my Aunt Bitsy. She immediately referred me to Aunt Jean with the greater medical knowledge. I called their number and Uncle John answered. While I blubbered incoherently scared and facing God knew what – he patiently waited and listened before transferring me to Aunt Jean. He gave me the time compose myself so that I could listen to Aunt Jean in turn.
I am so grateful for the time he gave me. I will keep the lesson of listening close to my heart.
Jean , I'm so sorry for your loss.
I was fortunate to have known John since we both arrived in Richland 40 years ago.
He was a wonderful husband,father and a great friend.
I will miss him.