FIND AN OBITUARY
Service information is posted on our website only with approval from the family.
If you are seeking information not listed below, please contact us.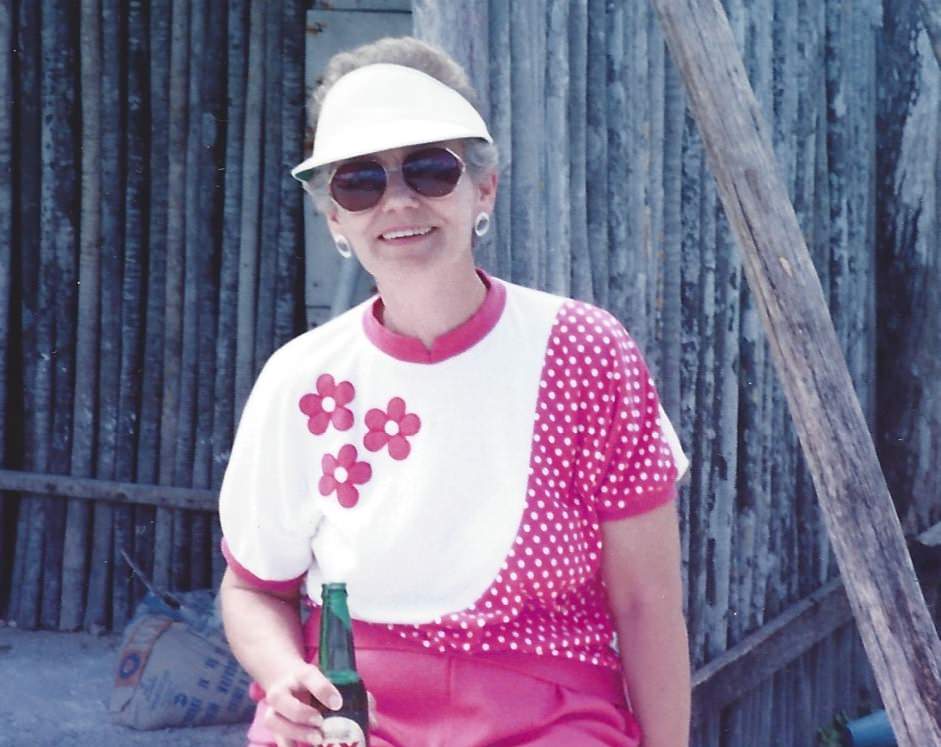 Kay Marie Eckenberg
07/18/1937 — 05/26/2020
From Kennewick, WA | Born in Anacortes, WA
Kay Marie Eckenberg
Kay Marie Eckenberg was called home to be with our Lord and Savior on May 26th, 2020. She spent her final days at Parkview Estates, Kennewick, WA, surrounded in love by her adoring family.
Kay was born on July 18, 1937 in Anacortes WA to Verne and Mildred [Swindeck] Gubrud. She was their second child, joining her older brother John (Jack) Gubrud.
Kay grew up in Mount Vernon, WA. She was a social, outgoing lover of life. Kay was raised in the Holy Catholic Church; she was a true believer in Christ and her faith was a sustaining force throughout her lifetime. Kay learned about hard work and good ethics from her parents at a young age, picking berries and working other jobs while growing up in the Mt. Vernon area. She had a lifelong love of dancing, ranging from ballet to jitterbugging, and enjoyed all genres of music. She played the piano and became an accomplish seamstress.
Kay graduated in 1955 from Mt. Vernon High School and briefly attended college before returning to Skagit County where she met the love of her life, Eddie Eckenberg. They married December 01, 1956.
Soon, after exchanging their vows, Eddie joined the U.S Army and the couple was stationed in El Paso, TX, where Kay had their first child, Debra Kay. After a time in Texas, the couple was transferred to Camp Hanford, WA, where they had their second child, Steven Eddie.
After Eddie's service in the Army, he worked for GE in the Hanford area. At this time Kay and Eddie bought their first home in Badger Canyon, a 35 acre farm of rocks and sagebrush to raise a growing family on. It is there that Kay and Eddie had their third and fourth children, James Verne and Robert Charles. In Badger, Kay cared for the home, the children and the farm with no phone and only one car that Eddie used to get to work. Eventually, after years of struggling to balance Eddie's job, farming and a growing family, Kay told Eddie to choose two of three options; the marriage, the job, or the farm. Eddie had been bitten by the farming bug, therefore, he chose the family and farming became their full time occupation, growing 500 acers of alfalfa and purchasing their first mobile cuber.
In 1976 Kay agreed to support Eddie's dream of growing the farm further. They sold the Badger Canyon farm and purchased land in Mattawa, WA, the last place on earth Kay wanted to move to but became a treasured homestead. They also bought a second mobile cuber, and eventually built stationary cubers. Kay, alongside, her husband, Eddie, founded Eckenberg Farms, Inc., a world leader in export forages, since 1963. The family business, including the third generation, continues to operate, in Mattawa, today.
Kay was a business owner, professional volunteer, mediator, cook, and "Mom" to all. In 1987 Kay was active in establishing Our Lady of the Desert Parish, in Mattawa. In 1999 Eddie and Kay served as the President and First Lady of the National Hay Association, one of the highlights of their lives. In 2000, Eddie went into semi-retirement; he and Kay purchased a home in Palm Desert, CA, enjoying the warm winters, sunshine and reconnecting with the Catholic Church through Father Lincoln. Kay and Eddie enjoyed traveling the United States, especially going to Las Vegas, for the shows, gambling, and great meals.
Kay and Eddie are survived by their children, Debra (Randy) Ness; Steven (Starlet), James (Janet), and Robert (Andrea) Eckenberg. Her family grew to 12 Grandchildren and 20 Great-Grandchildren, which Kay loved and adored. She was very proud of her family and it has been quite a ride.
Because of the Governor's guidelines due to Covid -19, there will be a private service for Kay at the beautiful grounds of Sunset Memorial Gardens in Richland, WA.
Please send a contribution, in Kay's memory, to these three charities if you wish:
The Boy & Girls Club, Arthritis Foundation or St. Jude.
Kay was such a wonderful person. I really enjoyed talking with her over the phone and in person while I worked at Home Instead. It was an honor to get to know her.
Kay was a beautiful and kind person. I will never forget you Kay.
One of the storms we all must face in our lives is the passing of someone dear to our hearts. Please accept our most heartfelt sympathies from Green Pasture International.
May the family find comfort in the numerous memories you can share about her. I feel fortunate to have known her for a short time. My thoughts and sympathies are with you.
My deepest condolences for the loss of Kay Eckenberg. I am thinking of the Eckenberg family and wish for healing from such a loss. May she rest in Peace.
Today and always, may loving memories bring you peace, comfort, and strength.
I will miss her smile and hugs she would give me as I would pass by in the office.
Prayers for all the family for this difficult time.
Our thoughts and prayers to you and your family with Kay's passing. As a long time friend we really appreciated her outlook on life. From high school through our class reunions, we always looked forward to her smiling face.
Blessings for her and her family.
Love,
Chuck & Tami Cass
Dearest Momma E,
Your life was full and were full of life. Your love and radiant smile warmed all those around you and the world is a bit less bright without you. You will be missed but those lives you touched are better and brighter for it.
You were a lovely lady and I've no doubt are an amazing angel.
Smiles and warm memories of you will always be carried in my heart. Love you to the moon and back, Charlie.
Dearest Momma E,
Your life was full and were full of life. Your love and radiant smile warmed all those around you and the world is a bit less bright without you. You will be missed but those wholes lives you touched are better and brighter for it.
You were a lovely lady and I've no doubt are an amazing angel.
Smiles and warm memories of you will always be carried in my heart. Love you to the moon and back, Charlie.
Jim and I would like to express our condolences to Kay's entire family. You have been good neighbors for over 40 years. She will be missed.
Kay is survived by wonderful children and in-laws, especially Bob and Andrea and a thriving business that benefits the whole area. She lived a wonderful life and has greatly earned her heavenly reward. God bless Kay Eckenberg and her entire family.
I had the great pleasure of meeting Kay back in 2012… actually she was the one who found me, through one of my Real Estate signs. After meeting her I instantly knew she was a wonderful, loving lady who adored life and her family. I'm so happy that we were able to stay in touch through all these years and she will be truly missed.
My thoughts and prayers are with the entire family. ((hugs))
I am heartbroken to hear of your loss. Kay was such a special lady–I had been thinking of her often during these last few months. Her amazing smile will be missed greatly. I am sure she is partying with Eddie now, however! Sending peace and consolation to you all.
Our thoughts and prayers are with the Eckenberg family. Kay was a wonderful lady.
Our family is deeply sadden to hear of Kay's passing. She was one of the most warm and kind people that we have known. She would always greet me with a "Hey Bob R" and a smile as big as the horizon. She will be sorely missed.
To the family, all our thoughts and prayers and we know that Kay and Ed's legacy will live on in you, both in spirit and in your actions.
Please let me express my deepest sympathy.
I'm Kohei Kubota, a friend of Mr. Robert Eckenberg.
I would like to express my sincere gratitude to Eckenberg Farms Inc., established by you and your beloved husband, to support Japanese dairy farmers and the Japanese food culture.
We were very shocked when we heard your loss, but I'm sure your passion and aspirations are firmly passed down to Robert and his employees.
On behalf of our successive Nichimen and Sojitz persons in charge, we sincerely appreciate Eckenberg Farms Inc. for prompt cooperation and great contributions for a long time.
May your soul rest in peace.
Dear Kay
Let me express our deepest sympathy.
My name is Kota Suzuki, a Japanese friend of Robert Eckenberg.
I meet your son one time in a year only but now I found why he has so warmful mind and lovely smile. I think not just him but the one who has been touched your love has same warmfulness.
I am deeply saddened to hear of your loss but I am sure your everything, heart, the way of thinking, Achievement, will be survied in our mind.