FIND AN OBITUARY
Service information is posted on our website only with approval from the family.
If you are seeking information not listed below, please contact us.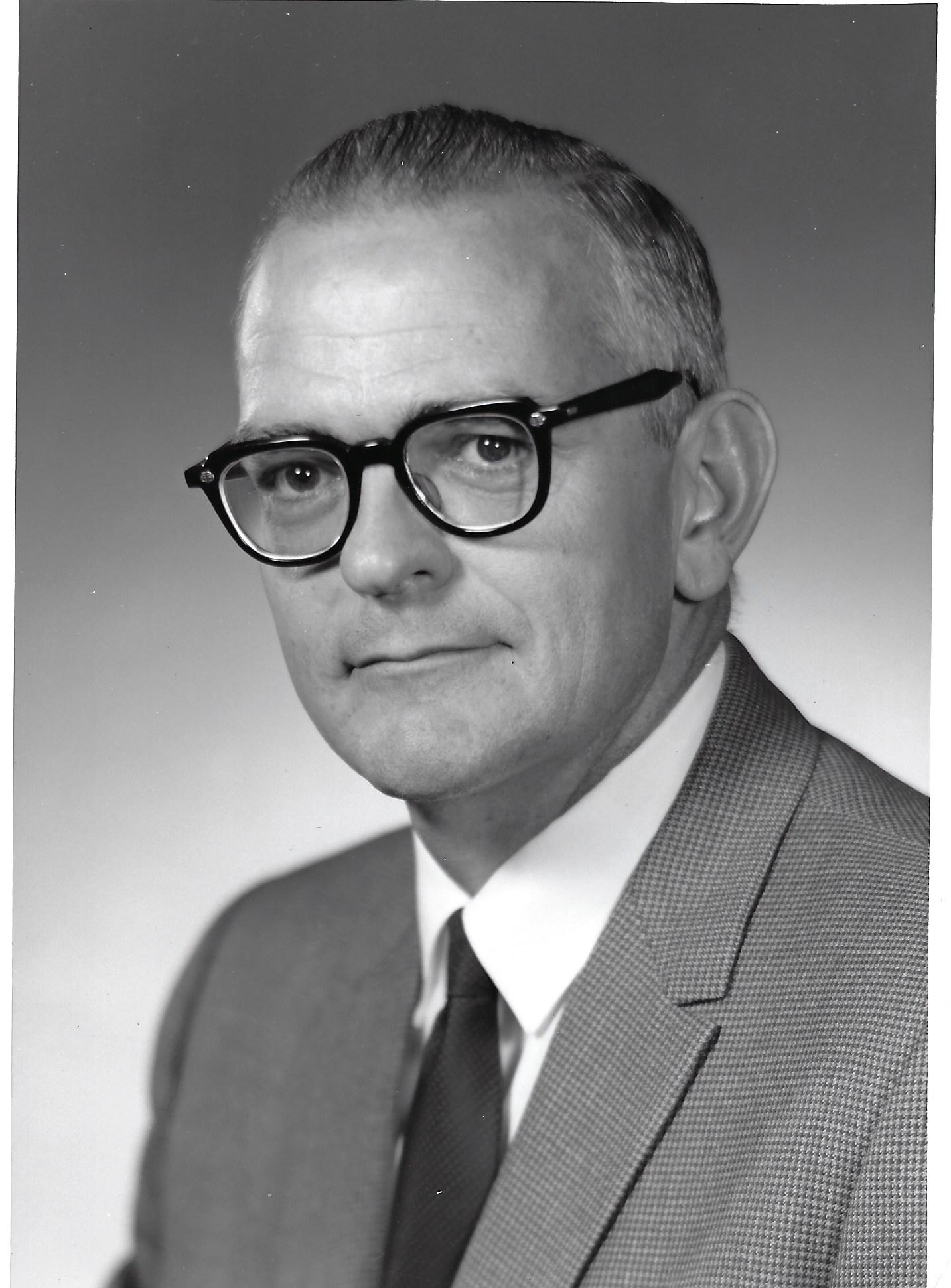 Eugene M. "Gene" Brault
02/07/1930 — 06/06/2020
From Richland, Washington | Born in Minneapolis, Minnesota
Eugene M. "Gene" Brault
On Saturday, June 6, 2020, Gene Brault passed away at home at the age of 90.
Gene was born in Minneapolis to Arthur and Katherine Brault on February 7, 1930. Although exceedingly poor, Gene fondly recalled a childhood filled with shenanigans he and his brothers got up to. In 1941, they suffered a winter with a temperature of 42 degrees below zero and had to huddle in blankets around the kitchen stove to keep warm. The following summer the family made a 21 day trek to a new life in Southern California. Once there, Gene's working life started with a newspaper route. He was a renaissance man and eventually labored as a dishwasher, short order cook, made donuts, and worked at Lockheed Aircraft to put himself through school at UCLA.
Gene's career was spent in the computing and aerospace industry, including working on the Apollo Lunar Mission. But before NASA's first trip to the moon, Gene had a successful moon shot of his own when he married the love of his life, Shirley Brault, on January 23, 1954. Even during his last days, Gene delighted in describing the day at Lockheed when the elevator doors opened and out stepped the most beautiful girl he'd ever seen. After working up the courage to ask her out, they began the romance of a lifetime. Gene and Shirley raised eight children, have 35 grandchildren, and seventyleven great-grandchildren.
In 1970, Gene and Shirley moved the kids to Richland, and aside from a short intermission in Albuquerque and Denver, Richland was home. After retiring in 1990, Gene enjoyed traveling with Shirley through all 50 states as well as on several international adventures. Gene never met a cruise ship he didn't like.
Gene's life was filled with a cast of characters, including a singing mouse and an angry rooster named Desperate Ambrose, but Gene was by far the most colorful character of all. He was passionate about Notre Dame football, appreciated a good chocolate chip cookie, was a consummate story-teller, and was widely known for "just resting his eyes." No one who met Gene was underwhelmed. He touched many lives with his easy smile, generous heart, and lighthearted nature. Gene was incredibly grateful for the joys in his life, and often told people he was the luckiest man in the world. The truth is, we were all the luckiest to have loved him.
In lieu of flowers, donations can be made in Gene's memory to Grace Clinic in Kennewick WA.
A celebration of Gene's life will be scheduled in the future.
wonderful tribute, wonderful photos, for a wonderful man. my path took me far away from Tri-Cities, but Mr Brault was always remembered, with much advice (always useful and honest).
He was an immensely wealthy man, by his standards. Which are … family and friends. A solid character, with a serious look that always seemed to have a twinkle in his eyes and a smile about to emerge.
So glad he lived long and prospered, with travel, a full house, and his beautiful bride at his side.
condolences to each of his family, and a big hello too! Wish i could be there to bid him farewell.
Bill Rohen
(now in Vancouver WA, when not in Singapore).
Although I wasn't lucky enough to know this man that was so loved, I am fortunate enough to know his incredible daughter. Much love to all of you in a time of deep loss.
I was lucky enough to have Gene as my God-Father. I will always have you in my heart!
Gene was such a wonderful man, his kids & grandkids were the world to him! He had such a great sense of humor, I can't tell you how many times over the years I've heard Dan say, … "what was it Gene Brault used to say?… if mama ain't happy, ain't nobody happy!?" Gene was a character and we are better because of him and grateful to have known him. Love and prayers to the family♥
What beautiful memories. Condolences to the Brault Family.
What a wonderful series of pictures of a very kind and sweet man, and his equally kind and sweet wife! I wish I had known Gene better, as I am sure I could have learned much from him about compassion and generosity. I enjoyed his wit and his upbeat personality, and he always seemed to wear a smile. I was lucky to be in Gene's presence a time or two, but he never talked about himself or bragged about his accomplishments. He saved the praise for his wife and children and others that he enjoyed spending time with. I appreciate that he would write short stories for his children as gifts to them. What a treasure that would be!
I don't suppose that those that worked on the Apollo Lunar Mission were anything but extraordinary….and I imagine that Gene was a huge asset for them. The world can appreciate that there are characters such as Gene. He was among a rare breed of intelligent and compassionate folks. He walked the earth making our lives immensely enriched by his contributions. Rest in peace dear man, and maybe, if I'm lucky, I'll meet you again in heaven.
I send my deepest condolences to Gene's family and loved ones.
Sorry for your loss. Sounds like your father loved adventures.
Gene was such a special man. I have so many fun memories of him. I am so thankful for that last visit!
Shirley you know I am here if you ever need to talk. I love you all, thinking of you all, and will miss Gene.
I'm sure he is already hanging out with a lot of great ones!
My father was a terrific person and a great man. He was a wonderful husband, father, father in -law, grandfather and great grandfather. You could not have better. I am one of the luckiest as I got to call him Dad. He is surrounded again by family and friends that he hasn't seen for a long time. I am sure that he has already led them in "Let's cut the cake!" I miss him so very much. I love you Dad.
Love you grandpa.
Gene was always more than my sister's father-in-law. He and Shirley were like an uncle and aunt, as much a part of the Boucher family as any other relative. I always appreciated the friendship he and my dad had. And now they are walking together with Jesus. Love to the Brault family and especially Shirley during this hard time.
What a wonderful and rich legacy Gene has left to his children, grandchildren and great-grandchildren. Always loved hearing Gen's stories. My thought and prayers are with you, Shirley, and family.
I have nothing but fond memories of Gene. He was always gracious and witty. I enjoyed working on computing initiatives with Gene. Thanks for the wonderful pictures on this site. Gene was a blessing to many. God bless you Shirley and family.
I love you so much Grandpa. So thankful to have so many wonderful memories with you 💕
Such a wonderful tribute to a wonderful man, father, grandfather & especially husband. You will be dearly missed, love you so much Dad.