FIND AN OBITUARY
Service information is posted on our website only with approval from the family.
If you are seeking information not listed below, please contact us.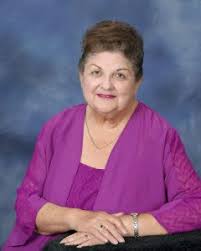 Helen Bakshas
12/14/1946 — 06/28/2020
From Pasco, WA | Born in Columbia Falls, MT
Helen Bakshas
Helen Jean Bakshas, 73, passed away after succumbing to a lengthy fight with Stomach cancer on June 28, 2020. She was predeceased by her loving parents and only sister.
She was born on 14 December 1946 in Columbia Falls, Montana. She graduated from Pasco High School in 1965 involving herself in Music and the local Community Choir. She loved to travel, attend concerts and hang out with friends.
Her incredible talent and love for teaching music led her to earning degrees in both Business and Music education. She ultimately used her talents in a career as an Elementary School music teacher at Mark Twain Elementary School where she tirelessly invested her time and energy to teach children to and appreciate music to a greater level through learning and performance. She also shared her musical talent at Lord of Life Lutheran Church as the Director of the Grace Notes Chime Choir. Among her favorite songs that she performed regularly were: Bourning Cry, Gentle Hands, In the Garden, Peace in the Valley and Amazing Grace.
She thoroughly enjoyed life, traveling to music conventions and contributing wherever possible. She was a member of the American Legion Auxiliary Unity #115 in Benton City.
Survived by her nieces and nephews; Gregory Scott and Shelton Ann Gravelle of Ada Michigan; Anthony Wayne Gravelle of Springfield, South Dakota; Tamara Renee and Shannon McMeans of Arlington Texas. Great nieces and nephews include: Josiah Scott, Samuel Patrick, Jonathan Yeats, Benjamin Williams, Nathaniel Robert, Peter Bakshas, Anna Cecilia-Marie Gravelle; Meaghan Renee and Travis Wayne McMeans.
Service was held at Einan's at Sunset Funeral Home in Richland, Washington on June 30, 2020
She leaves us full of memories to last a lifetime.
We met Helen in the early 2000's when she attended Lord of Life Lutheran Church as a visitor. She attended LOL many years as a "guest" while keeping her membership at her Pasco home congregation. Thanks to her musical talents as a music teacher and association with many musicians, she organized and taught/directed our chime choir of congregational, adult "beginners" which she named the "Grace Notes". Helen officially transferred her membership to LOL in mid-2000's and we became her "new member shepherds".
We will miss our conversations with Helen, especially during luncheon outings. She was funny and caring! Rest in Peace among the family of believers.
Helen was a dear friend to my partner Tim – in fact he had an old address of hers filed in his book under "F" for "Friend Helen". They were both very sweet and very funny people and when they were together you could see how special they were to each other. My Tim died in January 2015 and I miss him every hour. Helen recently called me – out of the blue – just a couple months ago to say she had been thinking of him and how fun it was when the 3 of us got together on a visit to his folks in Kennewick years ago. She remembered everything we'd talked about that evening when he introduced us and told me some wonderful Tim stories I'd never heard before. In that recent call from Helen I felt Tim's presence and it really helped lift my spirits. I'm certain they're enjoying each other's company again and will think of Helen often, too.
Graduated with Helen and participated with her in music at Pasco High. We also had the same group of "friends" (i.e. group of boys) from Kennewick and ran around together with them. A few years later we met in the Seattle area where I was living and she had an apartment in downtown Seattle. Lost each other until I moved back to the Tri Cities around 2005 and we both attended Lutheran churches that had joint concerts each Christmas. We were always going to "get together" but only talked on the phone a few times. She always encouraged me to attend the class reunions but she couldn't convince me. She was a good Christian women and that is one of the best things one can say about a friend. Rest in peace, Helen.
We will miss Helen and her great talents of music, especially the chime choir at Lord of Life Lutheran Church in Kennewick. Her love for music showed through all she did. Rest of peace our dear friend.
Helen was a sweet generous woman and i will really miss her. She encouraged me to join the teachers retirement group. She was always welcoming to be snd was cheerfully optimistic about her cancer diagnosis! She was an inspiration.
Helen was a dear friend and will be missed,
Helen was a dear friend. You could see the twinkle in her eyes when music and the theater came together in harmony 🎶
I will miss Helen's smile. Just a special lady who introduced me to a special beverage. Just between Helen and I. RIP Will miss her at church.
Helen passed on her love of vocal music to her students. Many went on to perform in statewide and local select and honor choirs. I knew her as a friend and colleague, and enjoyed hearing her Montana stories. Rest in peace, Helen.
A very nice person. I knew her from Lord of Life where she not only directed the chime choir but also the men's choir on special occasions. I will miss seeing her and chatting with her.
Helen's love of music was incredible and gave her a sense of expression of her Christian beliefs. She was a dear friend and a wonderful witness of her Christian faith. We will cherish her friendship in our memories of her.
We had a lot of great times. You will be missed.