FIND AN OBITUARY
Service information is posted on our website only with approval from the family.
If you are seeking information not listed below, please contact us.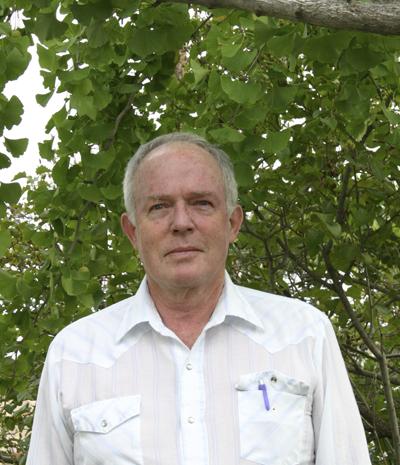 Kent B. Stewart
09/27/1938 — 06/17/2020
From Richland, WA | Born in Ogden, UT
Graveside
Starts:
Fri, June 26, 2020, 10:00 am
Ends:
Fri, June 26, 2020, 11:00 am
Location:
Sunset Gardens
915 Bypass Highway, Richland, WA 99352

Kent B. Stewart
Our beloved brother, uncle, and friend Kent B. Stewart passed away peacefully on June 17, 2020.
Kent was born in Ogden, Utah, September 27, 1938 to Reed Wayment Stewart and Edna Helen Burton Stewart. He was raised in Warren, Utah on a farm. He graduated from Weber High School in 1956 and then from the University of Utah in 1963 with a degree in Physics. He was a member of the Army National Guard for 6 years. Kent worked at Thiokol and helped to develop the first stage Minuteman-I missile.
In 1963, Kent moved to Richland, Washington and worked for General Electric at the Hanford Atomic Energy site in a reactor physics group. This had been his goal since the sixth grade. He then worked for University Computing Company (UCC). In 1981, he began working as a computer programmer for Exxon Nuclear, which became Siemens Nuclear Fuel, and retired on October 31, 1997.
Kent served as a volunteer for The Church of Jesus Christ of Latter-day Saints Family History Center for over 20 years, where he kept the computers working and up to date, and he became an accomplished genealogist and family history researcher. He communicated with many people worldwide via the internet and helped them to learn and improve their English.
Kent was preceded in death by his parents, and his brother, Bryce B. Stewart. He will be greatly missed and fondly remembered by his sister-in-law, Beverly Stewart, his nephews, Michael (Kimberley), Gregory (Meghan), Robert, and Christopher Stewart, Sandra Silva and her family, his extended family, and his many colleagues and friends.
Graveside services to be held at Sunset Memorial Gardens, Friday, June 26, 2020, 10:00 a.m.
Kent was a very good friend for many years starting in 1973 when I first met him. He was assigned to by my programmer and he was always amazing at what he could do. I enjoyed working with him over years very very much . He was always a good friend. We will always miss him.
Death is no more than passing from one room into another. But there's a difference for me. I'll never again hear your happy voice or see you.
Kent, Goodbye my friend. Sorry, I missed you. I really wanted to take a roadtrip somewhere fun. Maybe even fly you to SoCal for the Mexican art display that never happened this Spring because of Covid. I thank heavens that I got to make it to go see you in Richland last summer, and we took an awesome picture together that day with our coffee drinks. Hugs and kisses. You will be missed.
Melissa
Kent was a really good guy and mentor and friend and a wonderful programmer interested in everything. He was my first programmer at Battelle in 1973. After repeatedly correcting my FORTRAN errors he suggested that things would go a lot faster if I would leave the programming to him and for me to just work on the technical details of what I wanted to do. That worked really well! In 1998 we had the pleasure of having him come back to work for us and solve some really tough software and real time programming problems as well as teach my son the finer points of software development that he had learned over the years. It was a pleasure to have worked with him and known him for over many years.
Kent, aka Dark Moon, our beloved Lion King of the Elven Forest. May your spirit be soaring and your light enjoying wondrous new adventures as you sail into the west. Your spirit is and will always be with us still in the Forest. Though your pixel presence is missed your spirit presence is felt strongly by the many Folk of the Forest who hold you dear in our hearts. Rest in peace, then get up and dance, and sing, and giggle and laugh at the antics of the elves and fairies who love you now and always!
✨💖✨
I'm beyond grateful to have known you and will always cherish the conversations we've had. You were many times the voice of reason I needed to hear. I know you are at peace but you have left behind an empty space that will never be filled. I miss you…I love you…chat soonest my dear dear friend.
Sorry, I am not able to be there in person, but a pandemic and a compromised immune system prevent that. I will however celebrate the life of Kent in my own way. I enjoyed collaborating with him as we
wrote the life sketch of his father, Reed W. Stewart. Know that my thoughts and prayers for comfort are with you this day. God bless. In lieu of flowers, I have chosen to donate to STEM [science, technology, engineering, and math] education in his behalf.
Cousin, Reta
I did not know you personally but met you through Second Life when I found Elven Forest about five years ago, spent many a day listening to your stories and watching you stand tall and proud on your hill, you will always be King of Elven Forest and your spirit will always be with us as you take on a new journey from this world into the next
Susie/Karen
Some say Second Life (SL) is a game, but to many, It is a social community. Kent, I have never met you in person, but I talked with you every day for seven years. I cherished your friendship, your stories, your laughter. and your sense of humor. You were more than a friend, you were family. In SL, you and I cared for the Elven Forest, a sim that had over 6000 members. To the members, you were a father, a brother, a friend. Your generosity and kindness to help others didn't stop there. You have touched so many lives within the SL community, that your passing is felt throughout The Grid like no other. To the folks in the forest, you were Dark Moon, the Lion, King of the Forest. It's time for you to rest, you have earned it. Godspeed, my dear friend as you begin your new adventure.
I know Kent as a Dark Moon from Second Life he was and still is a great friend and best elven forest Master a lot of people from the Fairy Forest miss him and love him one of them me we all feel the pain of separation and great loss. It is a great honor to be his friend and good chance to know the great and fantastic man with an amazing heart. Thank you Kent for everything.
It has been a honour and privilege, to have been your good friend and partner, over the past five years, the memories we made and times we shared, together, have been the happiest and now the saddest. I am so grateful and thankful, to have been able to share them with you. You, were my rock through my hardships and difficult times, giving me emotional, mental and spiritual strength, support, guidance, wisdom and love, just when I needed it and you. Always in my heart, mind and soul, my eternal Soulmate. Meet you in the next existence. smiles. ♥