FIND AN OBITUARY
Service information is posted on our website only with approval from the family.
If you are seeking information not listed below, please contact us.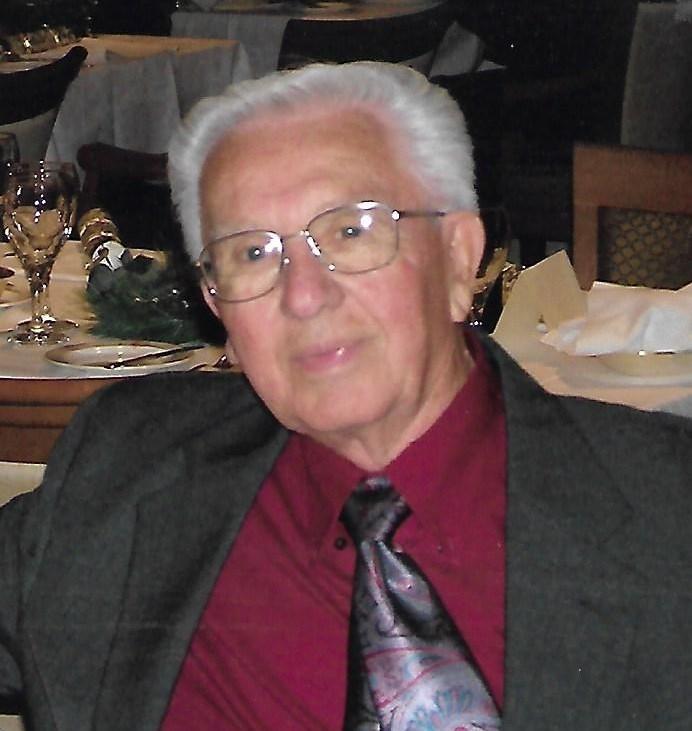 Roland "Rollie" Neil Thompson
09/19/1928 — 06/13/2020
From Richland, WA | Born in Kinbrae, MN
Roland "Rollie" Neil Thompson
Roland "Rollie" Neil Thompson, age 91, passed away June 13th 2020. He was born in Kinbrae, Minnesota on September 19th 1928. He attended grade school in Kinbrae for eight years. His high school years were spent in Fulda, Minnesota. After high school (1946) he joined the US Army for two years with most of his time spent in Seoul, Korea, assigned to the US Army Military Government.
He returned to the United States and was discharged in 1948. He then went to work in the fishing industry in Bay City, Wisconsin, in the summer of 1949. That fall he started school at Dunwoody College, a technical institute in Minneapolis, Minnesota, his primary focus was in electrical instrumentation.
In 1950, Roland married Marilyn "Jean" Olson in the Dundee, Minnesota Lutheran Church. They remained devoted to one another for 69 years. They both loved sports, cruises, fishing, and square dancing.
Roland and Jean moved to Richland, Washington in 1952 where he worked at the Hanford Nuclear Reservation for General Electric Co. and other contractors. He retired as a Maintenance Manager from Westinghouse Hanford Co. in 1988 (36 years of service). His motto was trying to do something "good" everyday with respect to all.
Roland and Jean had two sons; Dean (65) and James (63). Roland taught Dean and James to fish, hunt, camp and play sports. Jean and Roland are very proud of their accomplishments and attended all their activities. Roland was interested in most sports, especially baseball. He coached youth baseball in Richland for many years. He also enjoyed gardening, he raised mostly vegetables, enough so the neighbors could also enjoy them.
He is preceded in death by his parents Lena and Neil, and two sisters Lucille and Dorothy "Dottie". He is survived by his wife Jean, brother Richard, sons Dean (Kathy) and James (Suzette), grandsons Tyler (Katelyn) and Hunter, and granddaughter LeAnna.
At his request a private funeral will be held at Einan's at Sunset in Richland.
The family would like to give thanks and appreciation to all of the organizations and staff members that provided care and support during his illness; Virginia Mason Hospital in Seattle, University of Washington Medical Center in Seattle, Kadlec Regional Medical Center in Richland, Tri City Cancer Center, Chaplaincy Hospice Care and Nuclear Care Partners.
What a great guy. My best fishing memory was "Mr. Thompson" taking us kids (myself, his neighbor Dennis Strege and Dean and Jimmie) up to the Pot Holes to fish for perch. I don't remember us doing a lot of fishing, but with Rollie's help I think we caught "about 100 fish" that day, most of them reeled in by Rollie on our poles. Of course, he patiently cleaned them all for us and doled them out at the end of the day. We did come across a rattlesnake (very slow moving in the 100 degree heat) on the fisherman's trail surrounding the lake, which led to our "bagging" our first dangerous animal. I think one of us drew the long straw and got to take the rattles home. The world was a better place with dads like Rollie in it.
I am glad to have met Roland, he had a very charming way about him, very sincere with a little
laughter involved !
Jean, Dean and Jim, Mom, Dan and I are so sorry to hear about Rollie's passing. The Minnesota Dunwoody group was a great "family "to grow up with. We have lots of fond memories of camping trips, and Thanksgivings, and summer potlucks together. Rollie and Jean were such good people, and always there for neighbors and friends.
We were so sad to hear of Rollie's passing. He was an extremely kind, funny man and the King of Trout Fishing! Our love goes out to the entire family. Sincerely, Burt, Sharon, Kyle and Megan Tyler
Jean, Dean and Jim,
I am so sorry for your loss and want you to know you and your family are in my prayers. After all these years I still have many very fond memories of the times we shared centered around Richland Bomber sports. 🙏🏼
Jean and family, I was certainly shocked to read about Rollie's passing. Rollie also gave me a start in instrumentation in 1972. Being the first woman in the apprenticeship program at Westinghouse was a great honor he helped bestow on me. It afforded me the opportunity grow into the independent woman I am today, I am forever grateful. May care and love of those around you provide comfort and peace to get you through the days ahead. My most sincere condolences.
Oh my goodness where do we start? Rollie will be so very very missed by our family. My mother was blessed to have been neighbors with Jean and Rollie for nearly 30 years. Talk about someone "having your back" not just sometimes but anytime day or night! We literally felt like part of the family with them. When my mom sold her house a year ago she cried because she wouldn't be neighbors with them anymore. Jean we love you and we know how difficult this is for you and we are praying for you and your family. We know Rollie is with Jesus and one day the good Lord just might put our house next to his again in Heaven.
So sorry for your loss. He was a great guy. Thinking of all of you.
I knew Mr. Thompson, as a youngster growing up in Richaland, Wa. My dad worked with him at first at Hanford then for him once Roland went into management. When I got out of the Navy in 1973 He was the one that hired me as a Instrument Tech. in 1974. He was someone you could go talk to anytime. His door was always open. God Bless and be with all.
Jean, Dean, Jim and families,
We were so sorry to hear of Rollie's passing. I have such fond memories of your family. You are in our thoughts and prayers,
Tom and Nancy