FIND AN OBITUARY
Service information is posted on our website only with approval from the family.
If you are seeking information not listed below, please contact us.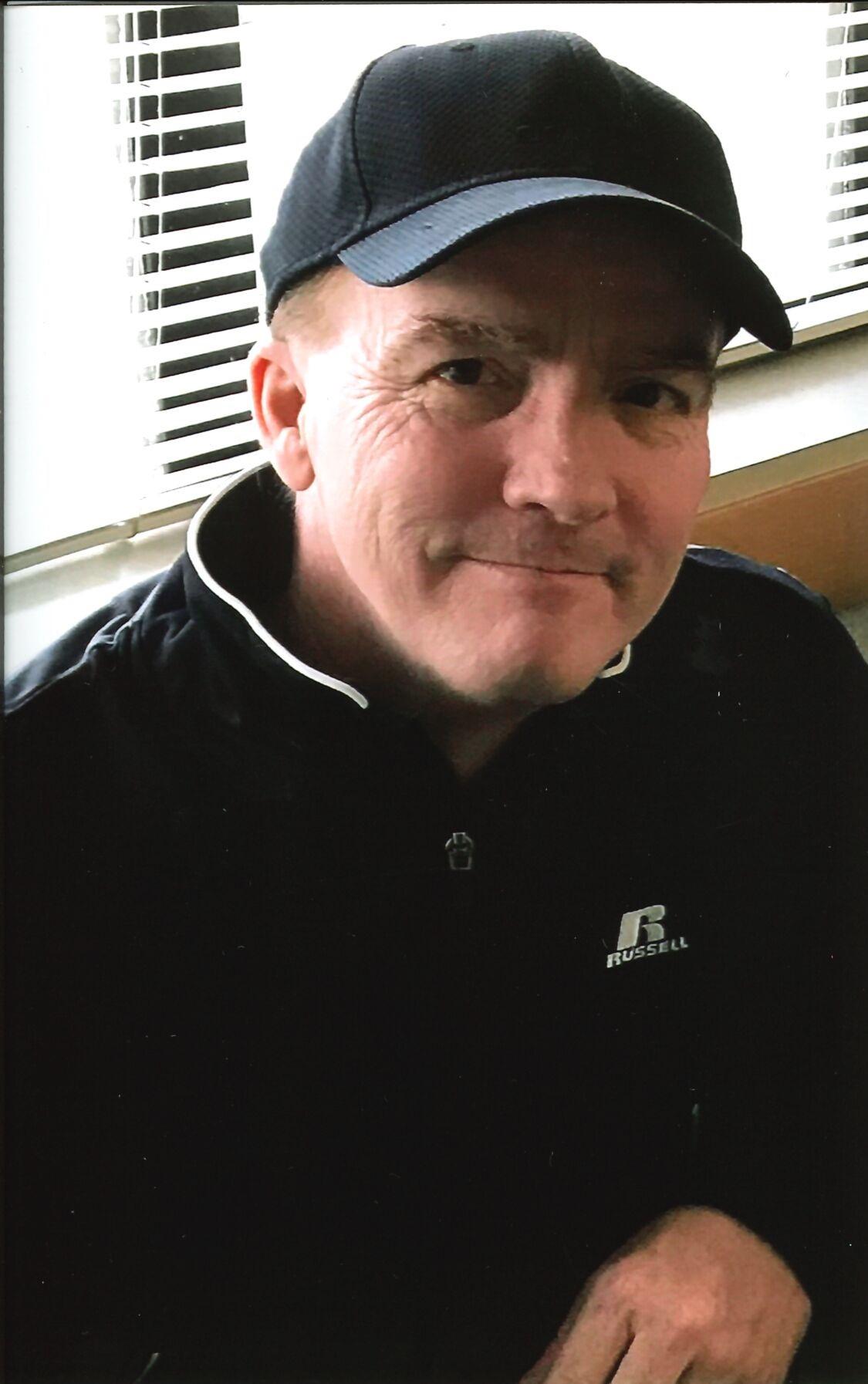 Ronald Russell
08/20/1967 — 06/28/2020
From Richland, WA | Born in Seattle, WA
Ronald Russell
Ronald Edward (Ron) Russell, 52, of Richland, passed away at home June 28, 2020. Ron was born in Seattle, WA on August 20, 1967 to Sandy (Thiel) and Ralph Russell.
Ron attended Woodinville High School, where he played soccer and baseball. After graduating in 1985, Ron worked in construction, as well-as working on a fishing boat in Alaska for a couple years.
After moving to Richland, Ron began working at Hanford. He most recently worked as a Nuclear Chemical Operator for Washington River Protection Solutions.
Ron enjoyed trivia, both participating in and watching trivia games. While his long-time wish of appearing on Jeopardy was not realized, he was thrilled to take his mom on a trip to New York when he appeared as a contestant on "Who Wants to be a Millionaire" in 2001, where he won $125,000.
The joys of Ron's life were his son, Mackie, who he referred to as "The Golden Child," and his granddaughter, Sophia. Ron enjoyed sharing his love of the Seahawks and Mariners with Mackie, taking him to ball games and training camps many times, and spending afternoon s with "Princess" Sophia whenever possible.
Ron was known for his smile, his sense of humor, and willingness to help those in need.
Ron was preceded in death by his father, Ralph Russell. He is survived by son, Mackie Turner, granddaughter Sophia Turner, parents Sandy and Bob Koeppen, brothers Steve Russell and Shane Koeppen, sister Misty (Seth) Huckstead, and many nieces and nephews.
A Celebration of Life will be held at a later date.
Love you bud. <3
You will be greatly missed my friend
I've thought about this message since I heard that awful news. I'm heartbroken you left us, Ron. You had so much more to give. So much more life to live! You filled my heart with your caring nature and I will truly CHERISH the moments we had going to games, practices or just hanging out and talking and laughing into wee hours of the morning. I will miss our music video shares. We had the craziest, most similar love of music! I've already found since you've been gone that it takes true courage for me to listen again. It hurts me so deeply that that time in my life is over and I will always remember and cherish you through that music. Thank you being a TRUE friend to all of us. You will never know how much your strength & humor pulled us ALL through. When I see those Batman moons, I will forever think of you & know that you'll always remain in my heart….. Love you, Double R.
With so much love- Tonie Tonie Tonie
I worked with Ron at McDonalds in high school. He was such a bight light, always with a smile on his face. His sense of humor is probably the best thing I remember. Gone way too soon! Rest In Peace Ron!
Your smile and humor is what I remember most in school. You were always there to lend a hand. We've lost a treasure. My deepest condolences to the family. May theY find peace and comfort in precious memories. Rest In Peace Ron, you will be missed.
Ron was our beloved Batman! Driving around in his Batmobile! I've known Ron for around 20 years. He has always been the big brother I never had! When I struggled, he always had the answers, always! I haven't seen or talked to Ron in some time, and we recently were able to get a hold of each other again. We were looking forward to hanging out, catching up on all the lost time, and just being! Ron, you will truly be missed!!! Your kindness, your huge heart, and your drive in life was what kept so many around! To my dearest big brother Ron, Batman, I will truly miss the hell out of you!!! Love you brother, rest well, until we meet again!
I was so sad to hear about Ron's passing two weeks ago. I would be honored to attend any celebration of his life when it is able to be held. I have so many fond memories of Ron from the days in Woodinville and more recent just being a good friend from afar.
My thoughts and prayers are with his family that I know he loved with his whole life.
Warm Regards,
Kathy
My heart hurts. I have never had a friend that I could just randomly call in tears and would just make me laugh like you. I am already missing those calls and our weird sense of humor that shared so well. I love you my Pepe Le Pew… until I see you again 💔💔💔
Ron always had a smile on his face and a funny comment. Our love of the Seahawks and the Mariners always gave us something to complain about or something to smile or about once in a while. Thank you for being a kind, loving human being, you will absolutely be missed. ♥️
We met Ron playing Poker and we will miss seeing you and talking with you!
Ron was Batman, all you had to do was ask him. Smart, funny, inclined to shared his love of facts and music. A dear friend to many who will be missed for a long time. Always kind, giving of his strength and talent to any who needed it. Anyone who knew him learned of Mack, and the Princess of Sophia, but his love was spread amonst many friends and family.
I love and miss you big silly. Fly high, rest easy
Ron was a good man with a big ❤️. RIP buddy. Sending thoughts and prayers to family and friends.
Your zest for life and recovery will be greatly missed Batman!!
Love you LOTS
Oh Ron I love you so much! We will meet again in paradise. It's hard to believe your gone from this life and I miss you.
I am Proud to be Ron Uncle, wish circumstances allowed us to see each other more. He was a wonderful guy and will be missed by all.
You have been well loved and will be dearly missed sweet cousin!!!
Ron had such an amazing heart and cared so much for others. He was always willing to lend an ear and could be counted on for a good laugh. Ron was the light in so many of my days and will be missed beyond words but never forgotten!
Be at peace Ron. I'll miss your music postings, your sense of humor and our banter. You were a good friend.
I remembered watching that one…so exciting. Fond memories that you can sit and think what wonderful times you had. Love you much, Jo Ann Stewart
God bless you Sandy and your family, with strength and all all your wonderful memories. ❤️
Your smile and whit will be greatly missed my friend
Ron was a joy to just sit and talk with, his humor was the best it could be. He always had a great comeback to what ever the conversation was. We met him thru poker at Jokers Casino in Richland. He was pretty good. He will be missed dearly, although his memory will live on forever. R.I.P. Ron.