FIND AN OBITUARY
Service information is posted on our website only with approval from the family.
If you are seeking information not listed below, please contact us.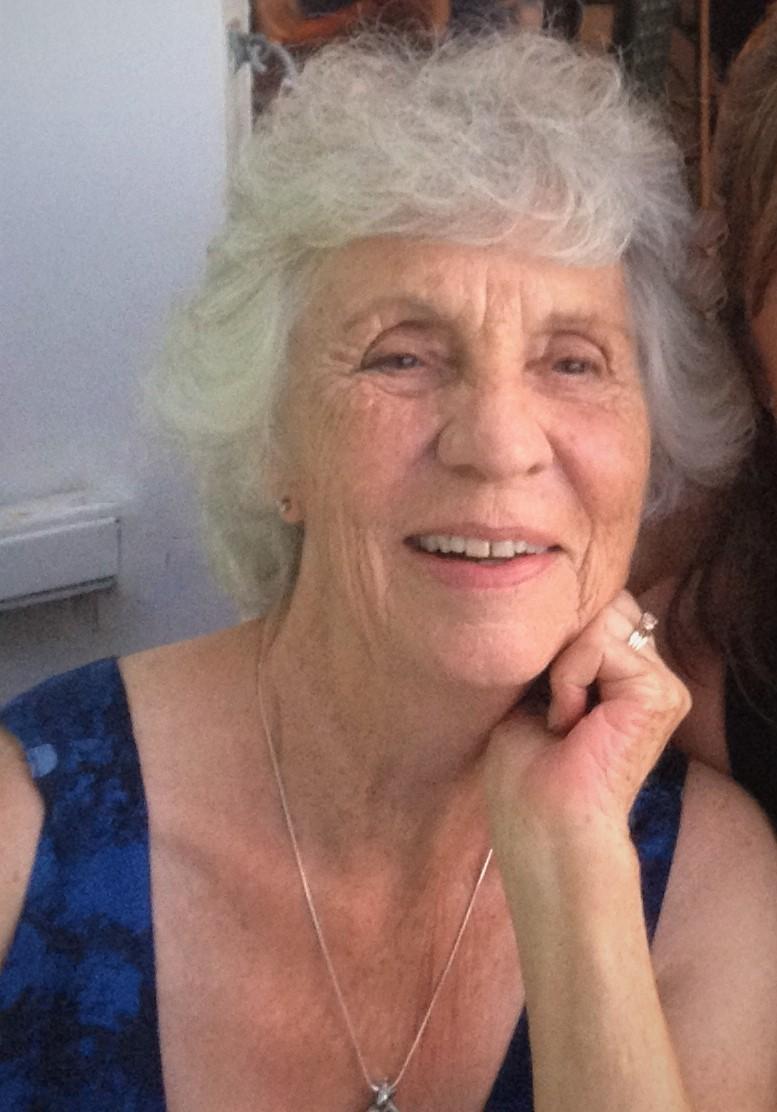 Barbara Oberg
03/08/1935 — 07/22/2020
From Pasco, WA | Born in Denver, CO
Barbara Oberg
Barbara Oberg passed away in her home surrounded by her kids on Wednesday July 22, 2020 after a short battle with cancer. Barbara was born in Denver, Colorado on March 8, 1935. Her childhood was spent in Denver along with her sister Margie and her brother Dean.
At age 17, her father died unexpectedly, and home life became much harder. Barbara began working to help at home while continuing her studies, graduating early from high school, and enrolling in college at Denver University. As a young college student, she met Ken Oberg, a handsome young service man. He was immediately smitten, telling his army buddies upon seeing her the first time, "I'm going to marry that girl". They married, and began a union that lasted 59 years until Ken's death in 2014.
Barbara and Ken moved from Colorado to Richland, Washington. Ken took a job at the Hanford Nuclear Reservation while Barbara became a mom and worked on raising a family and creating a home filled with laughter and happiness. Barbara raised their 4 children, but was also the neighborhood mom to all her kids' friends. Throughout her life, she was very involved in activities centered on her family. She was a Cub Scout Den Mother, A Camp Fire leader, as well as a PTA parent. She went on numerous field trips, and spent a lot of time picking her kids up or dropping them off at various practices and events. She always had an "open house" policy, and there was usually at least one extra plate set at the table for someone who had stopped in and was asked to stay for dinner.
Barbara had a very creative and artistic spirit. Whether it was making the best pie crust in the world, playing the piano, or singing in the church choir, she was a multi-talented woman. After her children were out on their own, she took up painting. She found that she had a real talent and enjoyed her weekly classes and the friendships she formed with the other artists. She enjoyed going on painting seminars and learning new techniques because it involved two or her favorite things – painting and travel.
Barbara and Ken bought a lot in Pasco, and she took it upon herself to design her dream home. They moved from Richland to Pasco in 2000, and enjoyed many years living on
the other side of the Columbia River. Barbara was also an avid gardener and took a lot of pride in creating a yard filled with beautiful flowers and vegetables. She would often share seeds and produce with friends and family, and kept her garden looking beautiful.
After Ken passed away, she continued to live a very full life. She was a prolific reader, and always had great books to recommend and share. She continued to paint and attend water aerobics classes. She was a member of Central Church (CUP) for over 60 years. She was also a member of PEO, and was part of a pinochle group. She traveled to many distant lands, but always said she had a heart for London, England, and Hawaii.
Barbara was preceded in death by her husband Ken Oberg and her son Gary. She is survived by her sister Margie Worth of Boulder Colorado, brother Dean Stegman of Centennial, Colorado, her son Dave Oberg and his wife Carol, her daughter Sandra O'Doherty and her husband Tim, and her daughter Sue Friend and husband Tom. She was blessed with 7 grandchildren and 6 great-grandchildren. We realize that we had the best mom in the world and feel very fortunate to have been raised by such an exceptional woman, and we share her strength and benefit from her wisdom.
Due to Covid restrictions, we will have a memorial service at a later time when we can share memories and raise a toast to a life well-lived. The family asks that in lieu of flowers, memorials be sent to PEO Foundation, to benefit the education of young women.
Chapter GF of PEO sisterhood
Kathy Maurer Treas.
4211 Anza-Borrego ct.
Pasco, WA.99301
Mrs Oberg was a wonderful lady. I still have great memories or being a campfire girl because of her leadership ❤️
I have so many fun memories of Mrs. Oberg from my Camp Fire Girl days. She was like another mom to all of us. Years later, it was my honor to call her friend as we often worked together on projects and programs at church – lots of laughter was usually involved! She always made me feel special and loved, and I will miss her. My deepest condolences go out to Sam and all the family.
Your mom sounded like a wonderful woman. Now I really understand where so much of your creativity comes from, Sue. I'm glad that you have so many wonderful memories!
We were so blessed to know your mom Sue. She always had a smile on her face and
Barb was a wonderful women who will be missed. She must have a been a fantastic mother, since she raised 4 amazing children. Our deepest condolences.
Love
Anthony and Kristen
May her memory be eternal. This obit is beautifully written about your mom . What a lovely lady ❤️ Suzie Jankovich
love you.
Barbara was indeed an exceptional woman, full of love and laughter, inquisitive and insightful, caring and loving. We will all miss her dearly.
Imagine a Thesaurus listing for Barbara Oberg: love, compassion, caring, funny, sweet, tough, adaptable, honest, loyal… It would continue on for pages and pages, but it starts with love.
May God bless all of the family with many beloved memories, to hold in your heart .
Dear sam,
So sorry to hear/read of the passing of your mother… It is so hard to lose the only person we have known our whole entire life…
I hope your memories of the great wonderful times with your mother will help get you through these difficult times…
All my love and friendship💗
Randi Schroeter
Barbara was a wonderful woman who will be missed. Our thoughts and prayers go out to her family in this difficult time of sorrow .
What a beautiful tribute to a vibrant lovely loving woman. Peace be with you all.
We were blessed to be growing up in the neighborhood with her as that extra mom always watching out for us.
I agree that Barb was the best mom in the world! She was so full of love! She lives on, like Ken in my heart and memories!! Aloha Barb🌸✝️
What a great tribute. Your mom was one of my favorite Aunts. Going to Aunt Barb's and Uncle Kenny's was such a thrill. I have such great memories of being welcomed into their home and loved on. And of course, playing with my wonderful cousins. Your mom was very a specia womanl and loved by many. Sending love and prayers.
loving thoughts for a life well lived and now eternal peace.
Being a neighbor of Ken and Barb was a very special time in my life. I miss her smile and easy ways.
I was so blessed to have Barb as a neighborhood mom. She always had an ear to listen and friendly lecture to keep me in line.
God be with Barbara and the family.