FIND AN OBITUARY
Service information is posted on our website only with approval from the family.
If you are seeking information not listed below, please contact us.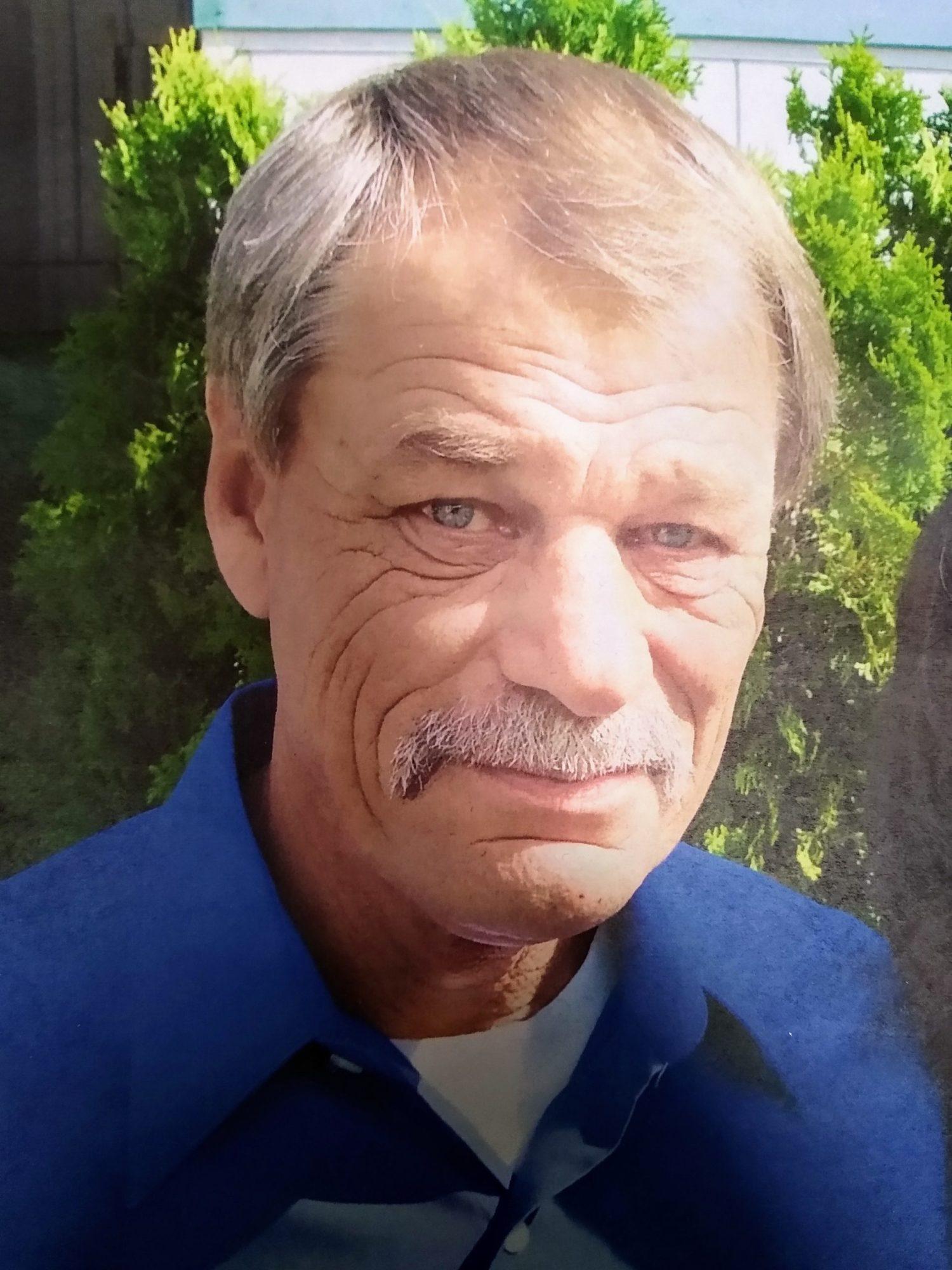 Donald Gene Peterson
05/14/1955 — 07/13/2020
From Richland, WA | Born in Cody, WY
Celebration of Life
Starts:
Fri, July 16, 2021, 10:00 am
Donald Gene Peterson
Donald G. Peterson
Don was born on May 14, 1955 in Cody, WY to Harry and Merle Peterson. He was the second of five children. During his early years, he traveled with his family while his Dad worked in construction. Finally settling in the Tri-Cities in 1973, he made this area his home. His hobbies included playing pool at Two Bits and a Bite, playing with grandkids, and of course, Don's love of fishing. Nobody could hook a wall-eye better than Don.
Don's life changed when he married Michelle Madeen Turnbow in May of 2005. To all of their friends, those two were 'The Lovebirds'. The love they shared inspired many around them. You could tell how much love they shared just by how they looked at each other.
Don's happiest days were spent playing pool with Pete (Larry) Peterson at Two Bits and fishing with his long-time buddies, and later with Michelle. With his expert guidance in wall-eye and salmon fishing, he taught Michelle how to fish. Thereafter, she was hooked!
Don loved his family. Nothing was more important to him. Don has two children from his first marriage; Michael Peterson (deceased) and Rachel Peterson Johnson. Rachel has two children, Grandy and Zander. Don also welcomed his two stepdaughters, Jesee Turnbow Levey and Sarah Larson, into his heart upon meeting Michelle in 1998. Jesee has two children, Declan and Shannon. Papa Don had an instant connection with his grandkids. In fact, Don and Declan even share the same birthday!
Don worked as a teamster for Mission Support Alliance – Hanford for 39 years. Due to his cancer diagnosis in 2016, Don retired before he hit the 40 year milestone.
Don's cancer journey began in 2016, with the diagnosis of stage 4 lung cancer and cancer of the kidney. Over the next 4 years of intensive treatment, Don was upbeat and hopeful. Never a person to run away from a challenge, he promised Michelle he would fight until the end….and he did! The cancer traveled throughout his body, leaving Don in pain; but he never complained.  Don was a fighter. Even when hospice care came to his home, he asked for therapy for his weakening legs.  He never gave up.  We give our unending gratitude to his good friend Mike Sylvester.  With Mike's help, Don was able to spend his last days at home.  Thank you, Mike.
Don was initially given two to two and a half years to live, but, as a testament to Don's strength and astounding stubbornness, he heroically held on for over 4 years. His tenacity allowed us to enjoy so many more special events, birthdays, baseball games, and grandkid sleepovers.  We are forever grateful for these cherished memories.
Don was preceded in death by his father – Harry Peterson, mother – Merle Rouso, sister – Rita Blank, brother – Kenny Blank, and son – Michael Peterson. Don is survived by his wife – Michelle Madeen Peterson, daughters – Rachel Peterson Johnson, Jesee Turnbow Levey (Darryl), and Sarah Larson (Frank), grandchildren – Grandy and Zander (Rachel), Declan and Shannon (Jesee), sisters – Elaine Fredrickson and Shelly Ewing.
All who knew Don knew he was a wonderful and caring man, despite his best efforts to convince everyone he was a cantankerous old geezer.  He couldn't fool us! His loss creates a gaping hole in so many lives.  He will be greatly missed by those who knew him.
Please join his family in a Celebration of Life service on Friday, July 16, 2021 at 10:00 AM.  The Celebration of Life will be held at Einan's At Sunset in Richland, WA.
My sincerest condolences to his family and friends. I'll always remember what beautiful eyes you and Rita had. Rest In Peace.
RIP my friend. It was truly a pleasure working with you. Your smile will always be in my heart.
Such a good person and awesome coworker. And I never knew he was sick. That's how brave he was.
Wow, I wished he could have come up to where I am living in the mountains.
Michelle- I am so sorry to hear of Dons passing. I'm not sure you remember me, Kirk Woods daughter Jenn. You and Don have held a special place in my heart, you were so good to my dad and then to me after my dads passing! Praying for you.
My God I had no idea he had been sick that long.
We knew each other in passing but we always would stop and talk. You know, shoot the shit for a few minutes. He hide his pain and sickness well. A very strong man.
Sorry to hear about dons passing he was a good guy
Michelle, You and Don will always be special to me. You were both so good to my Mom. She lived 6 more years after you found her on the floor of her apartment after having broken her hip.
I am so sorry for your tremendous loss!
RIP Don! Your out of pain now! You will be greatly missed! Prayers to your wife Michelle & to the rest of your family! Loved you
we lost a good man. I knew him for 39 years. we had a lot of good times . I had the honor to marry Don and Michelle . That was a very special time in my life. Our prayers our with his family. Carla and I will miss him.
Just heard of your passing… missing you already… have fun on the other side and say hi to JT for me… catch you down the road…
So sorry for your loss. My prayers are with you.
A friend that will be missed. My wife and I send our most sincere condolences to Don's family.