FIND AN OBITUARY
Service information is posted on our website only with approval from the family.
If you are seeking information not listed below, please contact us.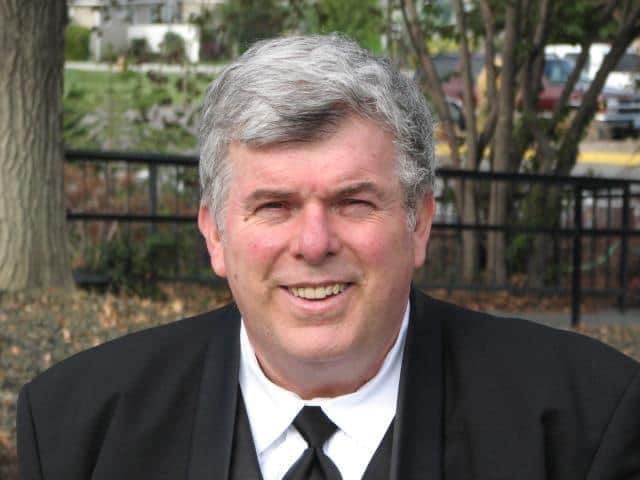 Ricky Lee Hunter
07/02/1954 — 07/29/2020
From Benton City, WA | Born in Sunnyside, WA
Ricky Lee Hunter

Ricky Lee Hunter passed away July 29, 2020 peacefully with his family by his side.
Ricky was born July 2, 1954 to Chuck Hunter and Violet Hendricks in Sunnyside, Washington.
He was very proud of the fact that he started school in Casablanca, Africa. He grew up in Grandview, Washington graduating from Grandview High School in 1973. He enlisted in the Air Force and served four years with an honorable discharge in 1977. He then began his lifelong career at WPPSS/Energy Northwest as a security guard, retiring in 2016 after 36 years.
Ricky married the love of his life, Ronnie Daly on February 21, 1981. This last week marked their 40 year anniversary of their first meeting. The date that went down in infamy! They moved to Benton City in 1986 with their young sons, Justin and Kevin in tow. Ricky and Ronnie were very active in the 4-H life with the boys, raising pigs, sheep and chickens. There were many long, fun filled weeks residing at the Benton/Franklin County Fairgrounds over the years.
He loved to go camping. Early on in their marriage, Ricky and Ronnie would hop on their motorcycle and head to places like the devastation of Mt St Helens or Mt Rainier. Later on after their boys arrived they enjoyed family vacations to Disneyland. But his favorite pastime was loading his family up in their fifth wheel and heading out on the open road. Mount Rainier was where he found peace. To look through their photo albums was as though you were on vacation with them.
Ricky was quite the accomplished amateur photographer. He never turned down a request to do the photo shoots for a family wedding. The family photo albums? Thousands of wonderful pictures capturing the precious moments with his beloved family.
He also loved astronomy. On a clear night he would have his telescope set up and he would be peering at the stars and the distant planets.
So it is no wonder he was a Trekky! He loved anything and everything Star Trek. There was no trivia question he could be stumped on! As a matter of fact, he videotaped each and every episode on the old VHS tapes!
Ricky's whole world evolved around his family. The love he had for his wife and children was all he ever needed…that is until his grandchildren came along. Chloe, Aubrey, Jocelyn and Jaxen were the apple of his eye. His face would just light up when he talked about his boys and grandkids!!
Ricky is survived by his wife Ronnie, his sons Justin and Kevin, grandchildren Chloe Hunter, Aubrey Hunter, Jocelyn Hunter and Jaxen Hunter, his sister Becky Warren, brothers, Randy Hendricks and Bobby Warren, numerous in-law brothers and sisters, and many nieces and nephews. He is also survived by his friend Carl Raymond and his wife Lois…who remained his steadfast friend through thick and thin. He is preceded in death by his mother Violet Warren and his grandparents.
Because of the circumstances of the Covid there will be a private memorial service.
In lieu of flowers the family would appreciate donations made to the Alzheimer's/Dementia organization
Alz.org/donate
Sorry to learn of Rick's passing. I worked with Rick at WPPSS/EN for many, many years. A really good guy. My condolences to all of Rick's family.
My memory of Rick goes back to 1980 when we both worked together at Energy Northwest. He had that kind of face and smile that you just don't forget. He was always kind to me and usually had something funny to say. He was definitely good company and always a good person. My deepest sympathy to his family.
RIP my friend. Thanks for the laughs and the memories ❤️
Cindy Wade
So sad to hear of your passing Rick. Always a smile on your face, my condolences to the family, may the Lord comfort you during this time.
I loved his bear hugs and handsome smile. He will be greatly missed but never forgotten and will always be in our hearts. RIP big guy
From an old car pool buddy We always got the job done
Day and night. You have a good trip ahead.
Heaven. Is waiting.
Sending sincere sympathy to the family. Rick was one of the good guys.
May the force be with you Rick, safe journey.
R.I.P. Rick.. You may be gone, but to those of us who shared part of your life, you will always be remembered.
I am so sorry to read of Ricks passing. Rick was a very nice man. I worked with Rick for many years. I worked in the communications department. I would do radio and fire alarm work and have to interface with Rick. I enjoyed our talks and stories. Rick was smart and learned quickly. My condolences to Ricks wife and family. Captain Radio, out.
Rest In Peace my friend.
Rick may you Rest In Peace, you were a great mentor to me in SCC and we always had a great time in the "fish bowl!" You will always be remembered.
Rest in Peace Ricky. You. will be missed. Heartfelt condolences to Ronni, Justin, Kevin and their families.
May you rest in eternal peace, friend! Never forgotten!
I am very sorry for your loss Ronnie. My heart and thoughts are with you in this difficult time.
RIP RICK YOU DESERVE IT ✝️
IT WAS GREAT WORKING WITH YOU FOR SO MANY YEARS……. BEING IN YOUR PRESENCE MADE WORK TOLERABLE ……THERE WERE NO DULL MOMENTS . YOU ALWAYS HAD STORIES & WISDOM ABOUT THE JOB….
GOOD OR BAD 😀……RIP
YOU HAVE BEEN SET FREE FROM YOUR CHAINS…. ✝️
Oh My old Friend Rick, we talked about end of life things. So many long hours on post. We traveled the world and solved many a problem. Love you Rick RIP. See ya on post again at the gate. Prayers
I will forever hear Rick saying 'Let's get the flock out of here', ' Let's make like a tree and leaf', 'Let's make like a baby and head out'! He had the best sense of humor, the greatest giggle when he was tickled that will be missed by so many! And…Rick was the best Words With Friends opponent I ever had!
Ronnie, Justin and Kevin your husband and father was so one of a kind, such a gem. I am so very very sorry. I know he is at peace and whole again in his mind and body. He is watching over all of you.
I love you guys.❤️
I worked with Rick for 31 years. We carpooled for many of those years. Rick was a very honest, funny and loyal friend. You will be missed my friend. May you be at peace with our Lord and Savior Jesus Christ.
So sorry to hear about the passing of my cousin Rick so soon. My prayers and thoughts are with you.
May God's Peace be with you
Dennis Hendricks
Ronnie & Family,
I'm so sorry to hear about Rick's passing. I worked with him for over 20 yrs. He was a great guy. I remember him bringing in his trivia cards and we asked each other questions during graveyard shift. He most always beat me. We carpooled for awhile before you moved to Benton City. He would tell me all about his boys. Prayers for peace and comfort during this difficult time