FIND AN OBITUARY
Service information is posted on our website only with approval from the family.
If you are seeking information not listed below, please contact us.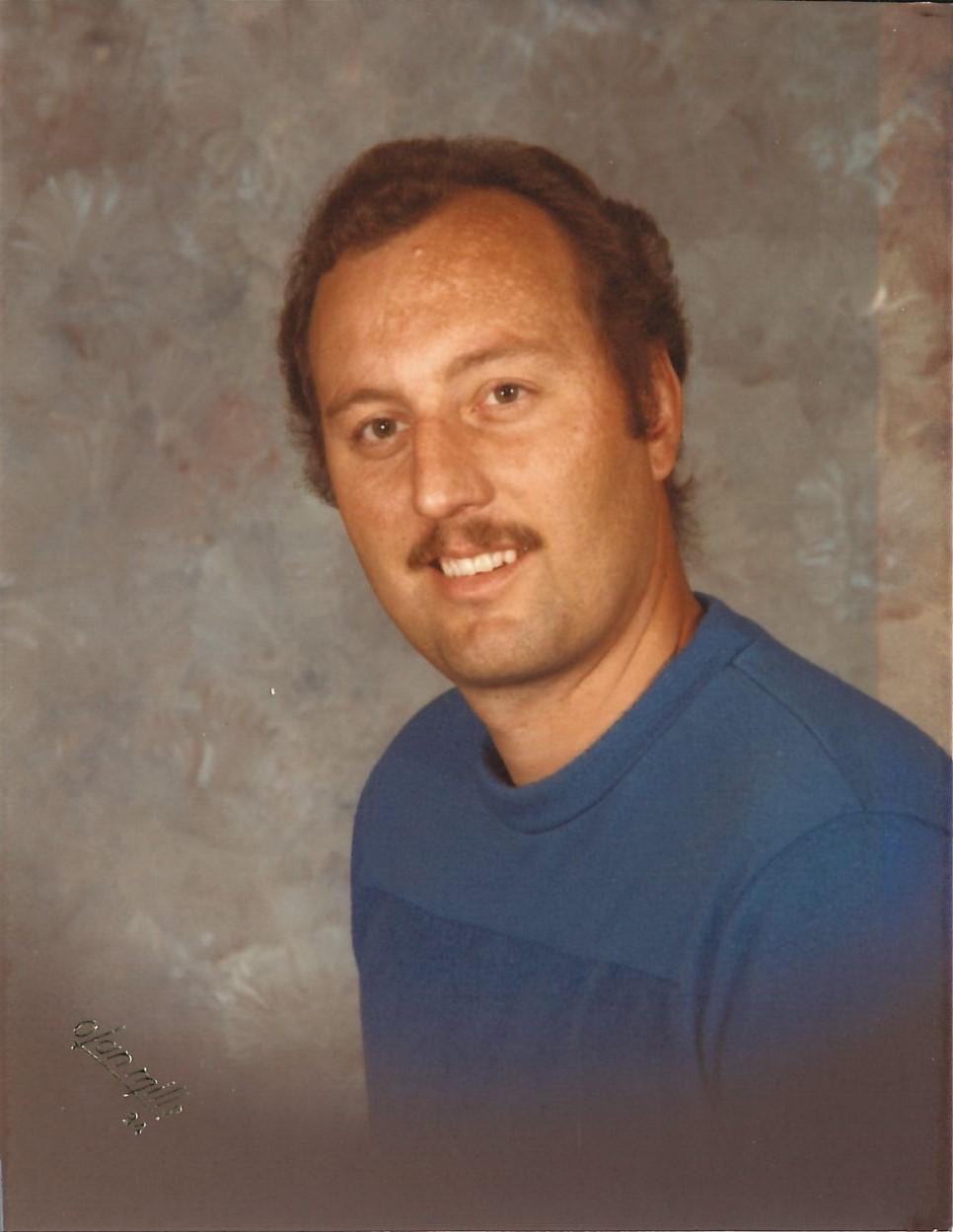 Darrell Wayne Dabling
04/04/1952 — 08/13/2020
From Richland, WA | Born in Richland, WA
Graveside Interment
Starts:
Tue, August 25, 2020, 3:30 pm
Darrell Wayne Dabling
Darrell Wayne Dabling
April 1952-August 2020
Raised in Richland, WA., Darrell Wayne was the first born of Darrell Bay and Faye Allphin Dabling's eight children.
Darrell married Linda Waters on August 9, 1977 and was sealed for time and all eternity in the Idaho Falls Temple on June 8, 1979. Together they were very blessed to have raised five children.
Darrell was a very devoted and loving son, big brother, husband, father and grandfather. He enjoyed camping, fishing and back packing with his family and friends. Darrell spent many years participating in and watching his kids and grandkids play a variety of sports and activities.
Darrell had a very tender heart in a hard candy shell. He was always more concerned for those around him than he was for himself. This made Darrell very proud of the fact that he served others his entire life, in some capacity, and in uniform since the age of 8 years old.
As a lifelong member of The Church of Jesus Christ of Latter Day Saints, Darrell first learned to serve in his community through the LDS Scouting Program from 1960 – 1971. During that time Darrell gained a great love and appreciation for his Scout Leaders and fellow scouts and made many lifelong friends too numerous to name. Serving later as an assistant to the scout leaders, he helped prepare for and chaperone camp outs ensuring the safety of the scouts he grew to mentor and love like sons.
In 1971 Darrell enlisted and served Honorably in the United States Marine Corps for 2 years active duty and 4 years Ready Reserve Service for the USMC until 1977.
In 1973 Darrell continued to serve his community when he hired on with Hanford Patrol at the Hanford Nuclear Reservation transferring to the Hanford Fire Department after a short time.
Darrell made many lifelong friends while serving as a Firefighter/EMT and was grateful for the unity and camaraderie that he felt amongst his brothers on the Hanford Fire Department. Darrell loved to cook for his firefighter family and will ever be known as a legend not only for his excellent cooking but also for the laughter he brought to the table. Darrell had a natural ability to tell stories and many life experiences that he freely shared during his years of service until his retirement in 2015.
In late 2018 Darrell was diagnosed with late stage cancer that he battled hard to the end. The family would like to extend our sincere thanks and deep appreciation to Professional Case Management and Chaplaincy Hospice Care for the many months of tender care given to Darrell, making it possible for him to remain in his home until his passing.
Darrell is preceded in death by his parents and grandparents.
Darrell is survived by his wife Linda; his children Sheri (Bryan), Conrad (Terra), Tommy (Corinna), David, and Nikita; and 10 grandchildren. Darrell is also survived by 2 brothers and 5 sisters.
There will be a graveside service at 3:30, Tuesday August 25, 2020 at Einan's Sunset Memorial Gardens. Please respect that it is limited to 30 family in close proximity to the grave.
However, you are more than welcome to "social Distance" on the sidewalk and roadside as much as you wish. Help us show how much Darrell is loved!
Sincere sympathy for the lose of your love one, husband, brother, father and grandfather. Let the good memories help heal your loss.
We will always love you and miss you big brother Darrell but know you are always with us. Our hearts are heavy and our prayers are with your family. With much love.
Darrell was one of the kindest men I have ever meet, along with being one of the funniest as well. I had the privilege of being on the HFD with Darrell. We called him "pa" and always listened to his wonderful stories, and ate his great meals. Another nickname was SnackMaster, as Darrell always had snacks to share, and I remember sitting outside the station chatting and snacking with him. He was always there to help, and always made us all smile. One time Pa was cooking a huge pan of bacon, and he walked through the kitchen/ squad room and reminded everyone never to argue with a man holding a huge pan of bacon and hot bacon grease. Then he smiled and asked us if anyone had a problem with that. His eyes lit up and he snickered as we all said "nope" no problem Pa. Thanks for everything Darrell, Rest In Peace Brother.
I've loved Darrell all his life. Watched him grow up, with all his adventures. He, being the oldest, seemed to be the leader of fun. What a wonderful wife and family he has,
full of love and courage to help him through this great battle. May the Lord bless you and give you comfort and peace. We love you!
Precious Dabling family. I was heartbroken to hear of Darrell's passing. What an amazing cousin he was. So much fun, entertaining and I know he was the most awesome big brother to all of you. My brother Kim and Darrell had so many crazy adventures together. We loved more than anything coming to Richland and knowing we could see Uncle Bud, Aunt Faye, and all the Dabling cousins.
We love you and you are in our prayers and thoughts. Sweet Darrell rest in peace. ❤️
I was so sad to hear that Darrell passed away. He was my cousin that I just recently met at our Aunt Arlene's funeral. Please know that our prayers are with your family. He sounded like an amazing guy that I wish I could've known better.
My friend was one of a kind! What a blessing it was to have met him and his family. I loved talking 'fish' talk with him! He always gave me the best advise about fishing and everything else inbetween. A memory i must share is how he spoke of his wife, kids and grandkids. ..always looking forward to their visits and calls. I could tell they were a very tight family and reminded me of my own. He will for sure be missed and never forgotten!!Love nurse Jenny
Dear Dabling family,
David, myself and our 3 daughters, Melissa, Melinda and K'Lyn are all very sorry to hear of Darrell's death. We remember him as a loving father and a friendly guy with a smile on his face all the time.
We are praying for you all as you grieve your loss.
Darrell's mother Faye was my dear cousin. We grew up a few houses apart and a block from our grandmother Myra and grandpa George's home. Our friendship in those precious years in Lovell Wyoming was special. It was sad to see her move away to Washington and very sad when she left us to enter the spirit world. Now with the loss of her eldest and wonderful son, Darrell Wayne, memories flood back. As each life ebbs to an end, the promise of eternal life is so comforting. I never met Darrell Wayne in person but the friendship with his mother and father transcended the miles and time. So sorry for the loss to his precious family.
With abiding love,
You fought a great fight. Your laughter and smile will be dearly missed. Even more your compassion and joy you had for life. I am blessed to call you my brother since we were teenagers. Even more blessed to have been "raised" by your family after my mother passed away in October of our senior year at Columbia High School. You taught me to laugh at hardship and support those in need. Darrell you will always be in my heart. I hope and pray to have your courage and strength of humanity 'til the end. Love/Peace my brother. Michael Gordon Robbert
I did not personally know Darrell. But i do know Nikita very well. She is a loving, caring, intelligent, wonderful person and parent. Knowing how she loves her daddy tells me it took a wonderful person who helped raise and mold Nikita into the person she is today. I am very sorry for the loss of your loved one. Prayers for Healing of aching Hearts. God Bless
hoe sorry to hear of his passin g a long time friend may god be with you and your family at this time Jane Lohdefinck
Oh My sweet Big Brother Darrell, I can't help but smile when I remember all the brotherly love and protection you gave that come so natural. That's just you. I love you!
Till we see each other Again,
Your little sis, Pam
A great story teller. Many fond memories of sitting in the living room, listening and laughing as he shared his stories. To my friend David, and the rest of the Dabling family, my sincere condolences. He will be missed.
Darryl was as much a dad to me as my own when all those years I lived with Nikita. Their home was an extension of my own. Thanks for taking me in all those years ago. I will miss the stories and the laughs. My heart goes out to all of my Dabling "family" at this time.
What a beautiful tribute to a beautiful man. I am so grateful that I found this family and that they do readily accepted me as one of their own. So many fond memories with "The Darrell", till we meet again.
Linda and family, I am so sorry for your loss and pray that you have peace knowing that he is no longer in pain. Families are forever.
Dearest Big Brother Darrell, I so loved you all my life, and will love you on to eternity!!! You were the best story teller of all time and I will miss your voice as they were told. You made a little sister feel loved and protected. I love you Darrell for ever!!! Jill