FIND AN OBITUARY
Service information is posted on our website only with approval from the family.
If you are seeking information not listed below, please contact us.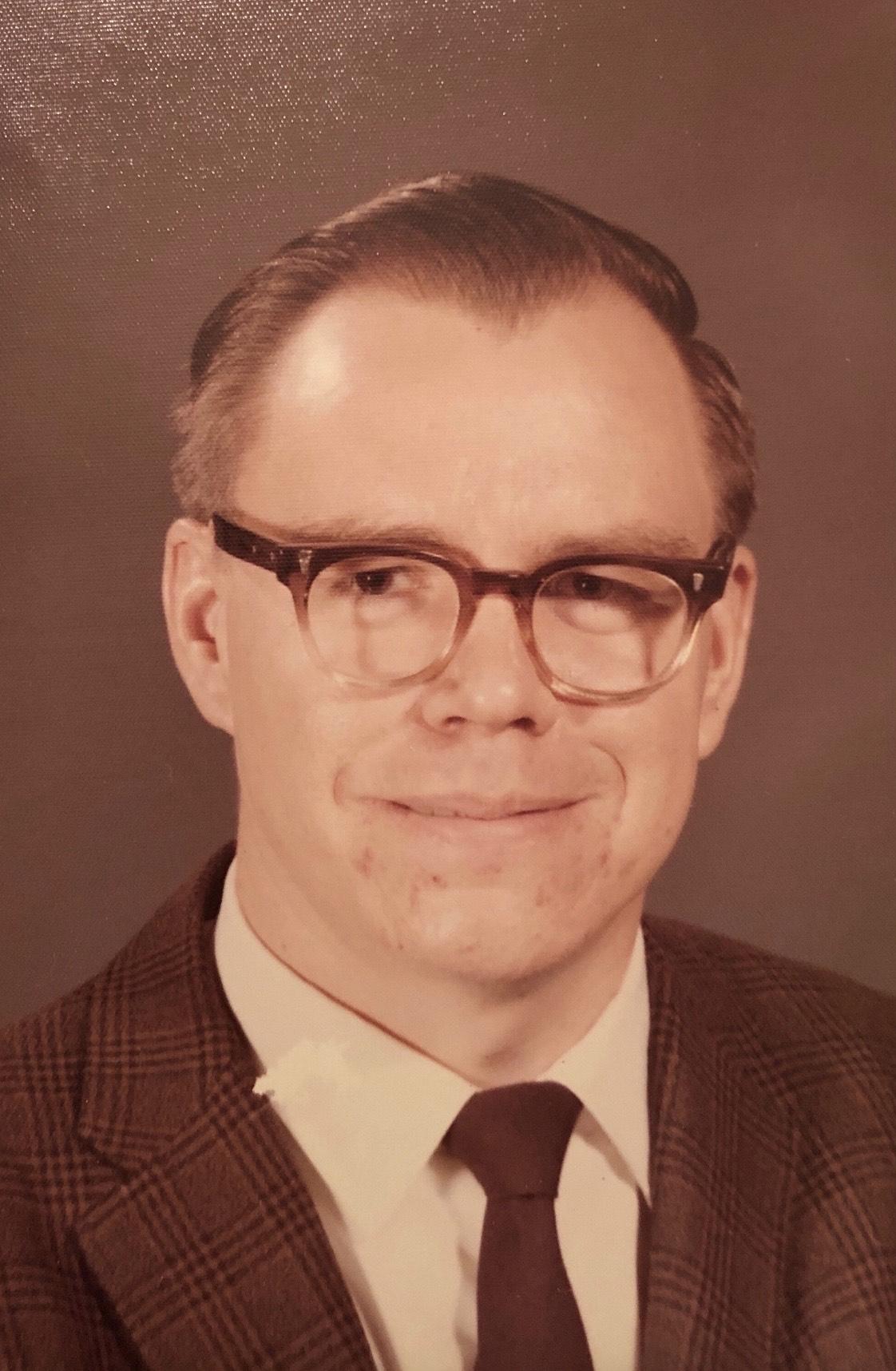 Donald Frame
02/01/1943 — 08/31/2020
Donald Frame
Donald Bruce Frame, beloved husband and father, died suddenly and unexpectedly at home in Richland on August 31, 2020. He was born in Cleveland, Ohio in 1943 to Hugh and Dorothy Frame.
His patience, kindness and optimism were boundless. He was willing to try to fix anything and solve any problem.
He earned degrees from Manchester College and the University of Virginia. His career started as a high school teacher of chemistry, physics, and math in Indiana and Virginia. He spent summers learning about electronics and computers at Montana State University.
For fifteen years he was co-owner of InterroPoint, building interactive exhibits for museums and visitor centers.
He retired from Washington State University after over twenty years as an information technology specialist. He was recognized with the WSU President's Employee Excellence Award and the Chancellor's Award of Excellence.
He also enjoyed putting his problem-solving skills to work on various consulting projects.
For twenty years Don was the volunteer sound director at Central United Protestant Church.
He is survived by wife Lois and daughters Sarah and Elizabeth. Don and Lois celebrated their 55th wedding anniversary in June.
Services will be postponed until spring. A graveside service in Virginia is planned.
Memorials may be made to the Lee D. Philipp Electrical Engineering Scholarship Endowment at Washington State University-Tri-Cities. Contributions may be sent to the WSU Foundation, PO Box 641925, Pullman, WA 99164-1925 or online at foundation.wsu.edu.
I had the pleasure of knowing Don when I had his wonderful daughters, Sarah and Elizabeth, as students at Hanford High School. Whatever his girls were interested in, Don was all for it. He supported their endeavors in every way, and thoroughly enjoyed himself doing so. Elizabeth went with me on one of my trips to Russia with students, and I know part of Don really wanted to go along, but he settled for experiencing it through Elizabeth—he was all in. You girls were very fortunate to have such a father, and he in turn lucky to have you.
Well done, Don. Rest in peace.
It was deep within the copy machine – a unit so ancient that it used continuous rolls of chemically treated paper instead of plain sheets of paper.
It was Hanford "excess equipment" auctioned off for a song. Worthless to most people. Except Don Frame.
Don needed a "paper chopper" for an exhibit he was designing and knew there had to be one inside the old machine. Deep inside.
As he dismantled the machine, layer by layer, he found sub-assemblies so interesting that they too had to be examined and "reverse engineered" so he'd understand how they worked. Some of the parts were as interesting as the "paper chopper" he was after.
It was late at night before Don finally arrived at the "paper chopper," basically a glorified scissors.
That was Don. He loved to take things apart and learn how they worked. To Don, it mattered less to know what electrical and mechanical things did than to understand why they were constructed the way they were.
WSU-TC discovered Don's remarkable talents years later when he was hired to make a poorly installed and expensive high tech telephone system work. While tracking down phones around the campus, he'd find in one laboratory after another equipment that didn't work properly. And just as the components of the copy machine were discovered on his way to the "paper chopper," he investigated why the lab equipment didn't work too.
And soon machines that had stopped performing as advertised started working perfectly. He didn't need to know the purpose of the machine so much as to find out why the machine didn't work. His fame as an "Equipment Whisperer" grew and soon he was sought after to fix malfunctioning equipment all over the campus.
For Don, fixing things was fun. He didn't boast about what he could do (as one co-worker did when he once declared to everyone's amusement, "I now know everything there is to know about the Apple Computer!").
To Don, the process of discovery was payment in itself and the siren call of a new problem on campus was irresistible. And he would sometimes multi-task between time-critical jobs. "No charge," he'd say if asked. He had already received all the payment he needed.
That was Don Frame. Smart. Curious. And Generous with his time and talent.
And Inventive. It was as though Don had somehow inherited the creative soul of Thomas Edison. Just as the Wizard of Menlo Park, born in Milan Ohio, could craft whatever mechanical or electronic device one could imagine, Don Frame, himself a Wizard, and also an Ohioan by birth, always seemed able to make broken things work.
Words cannot convey my sadness at the loss of my special brother-in-law. Don was a true gentleman and caring person. He was so talented and he was willing to always help out. He built an electric organ from a kit. He had great photography skills. He was the best chauffeur on their yearly visits to Virginia. He could fix anything! So many fond memories. I know Mom, Dad and Garland welcomed him into heaven where he was joined by other family members. Until we meet again, know that I loved you and I will watch out for Lois, Elizabeth and Sarah. Your sister-in-law, Rosemary Comer