FIND AN OBITUARY
Service information is posted on our website only with approval from the family.
If you are seeking information not listed below, please contact us.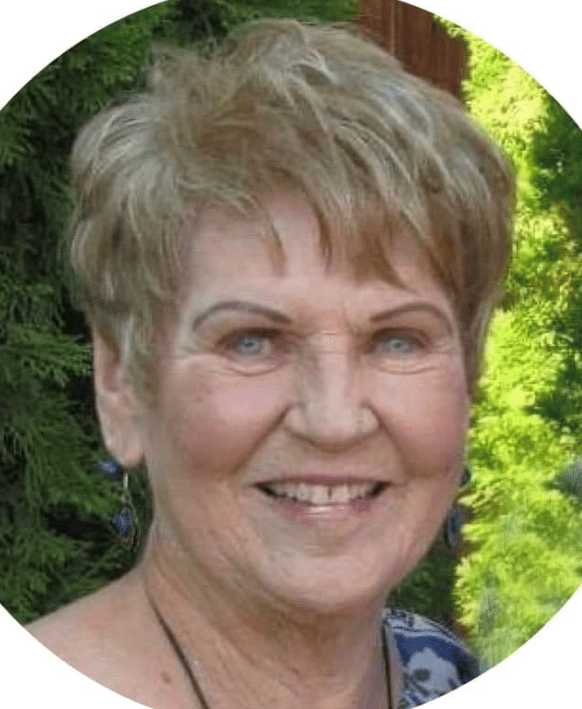 Dorothy Irene Hallman
08/17/1934 — 08/04/2020
From Pasco, WA | Born in Ellensburg, WA
Dorothy Irene Hallman
Dorothy Irene Hallman, 85 of Pasco, WA passed away on August 4, 2020. Dorothy was born in Ellensburg, WA on August 17, 1934. Though born in Ellensburg, she was raised in Othello, WA and graduates from Othello High School in 1952.
She was a member of C3 Tri-Cities in Richland, WA for 20 years.
Dorothy was preceded in death by her parents Frank and Emma Schumacher; brother, Frank Schumacher and her sister, Donna Heidelberg.
She is survived by her loving husband of 66 years, Clancy Hallman; brother, Robert and Marilyn Schumacher; her children: son, Ken Hallman; son, Rick Hallman; her daughter, Kristy and Glenn Collins and daughter Renee and Ed Salko; 14 grandchildren: Josh, Jenny, Morgan, Megan, Kysha, Kennedy, Aubree, Mandy, Cheylynne, Sara, Joey, Austin, David, and Nikki. Dorothy is also survived by her 17 great-grandchildren. She had many extended family members that she loved dearly and also her lifelong friend Joyce Williams.
Dorothy met the love of her life Clancy Hallman in Othello, WA. In 1953 they married on October 31st. From this marriage they had 4 children and had a wonderful life of 66 years together.
She loved to travel, and moved 19 times throughout their marriage including Guam and Panama. She made each place a loving home. In 1980 they owned and operated the Hallman's Westside Market in Grandview, WA.
Dorothy was a generous, caring, loving person who loved her family, never complained or had a bad word to say about anyone. She was a HUGE fan of the Mariners and Seahawks. She enjoyed wintering in Arizona because of the Spring Training games. She was an above average bowler and won many state and national tournaments.
She volunteered with Clancy as his Co-Pilot delivering Meals on Wheels for 10 years in Pasco.
In her final days she was surrounded by her loving family. Dorothy is now resting peacefully in God's arms. We have been truly blessed with her love and support.
A Special Thank You to Rosetta Memory Care facility in Pasco for their love and care.
A Celebration of Life will be held at a later date at her Church.
Donations may be made to the Alzheimer's Association.
Dotty – to an amazing person who loved life. We had so much fun together especially when you & Clancy and Burt & I would travel together in our motor home and then when you purchased one, together as a group. Wonderful memories with you as my friend. I love you and will miss you forever. Make sure you give my Mark a scolding for travelling too fast on his motorcycle, just like the scolding you gave him when we bowled in Orange County, Ca and he took off with some unknown 16 year-old-girl and showed up at the motel about midnight. I didn't have to say anything to him, you said it all. Hugs to you.
She will always be in my heart and as a special part of my life always to be remembered. Love you Clancy and may God strengthen you.
With our deepest sympathies to Clancy,Renee and family. Enjoyed our lunches with your mom when she came to florida! Our prayers go out to Clancy and all of you.
What a sweet wife, mother & grandmother! Her smile and dancing will be certainly missed! Our deepest condolences.🙏
Love the photos of Aunt Dorothy. We will truly miss her. Love and prayers sent your way.
The Schumachers
Tom and Mary
I wish I would have had the chance to get to know you better grandma. I will cherish the memories I do have forever . I love you R.I.P
You've been my Champion mom Through good times and bad..
I wouldn't be the man I am today if it wasn't for you.. Thank you!! Not only where you an amazing mother ,,you were my best friend , my rock!!! Our memories together are never far from my heart Mom. RIP.
I had the pleasure to have known Dorothy for almost 5 years and I always enjoyed spending time with her, especially when she decided to bust out her dance moves! The conversations I had with Dorothy and the time spent with her is something I will always cherish. You have been in my thoughts Dorothy and we all miss you and love you very much. I know you are watching over your friends & family now.
You are so beautiful Grandma! I'll never forget those beautiful blue wolf eyes and your smile that warms the room. I enjoyed our time together and all the laughs! I miss you so much. You are now a beautiful angel watching over.
My hart is breaking because you are not here. You were always there for me. I will miss you more than words an say. I know you are in gods loving arms looking over us. I love you mom
I am so blessed to have known this beautiful lady & to call "Dottie" my best friend. She was the one I could always count on to listen to problems, share in our family experiences , both good & bad. & just be there for me in every way. I will miss you so very much, but I will see you again on the other side. I love you Dottie!💜
Dorothy was a beautiful lady inside and out. I will always remember her crystal blue eyes and sweet smile. …and how she loved to dance. The love she had for her husband and family and how they loved her was amazing. Rest in peace sweet lady, and dance with the angels.
Sincere sympathy – Renee, your Mom was a beautiful woman just like her daughter. May she rest in peace. At a time when words are hard to find but love and care are deeply felt. Holding you all close at heart, thought and prayers during a very difficult time.
What a beatiful woman! Always carrying a smile and a hug and a mystical way of making the day much brighter! You will be greatly missed!
R.I.P. Dorothy
Always difficult to put feelings and thoughts into words… nonetheless a life lived by loving and caring is a life well lived! Always a smile, always a hug and always a positive encouraging word… Dorothy will always be remembered. Thoughts and prayers with Clancy and the entire Hallman family!
What a lovely tribute to her 85 years with us on earth. Rest In Peace, Dot; you are missed.
We feel very fortunate and blessed to have had the opportunity to know Dorothy. We truly loved her smile and that she always seemed happy to see people and brightened our day when we were around her.
Dorothy was a kind and generous person. Always interested in helping and being there for everyone. She was one of my favorite aunts. When I saw her she always made me feel that I was the most important person to her making me feel special. I love you Dorothy and will see you in heaven.
Such a beautiful tribute to a sweet, lovely lady. I think of her with tears as I will miss her but a warm smile for having known her. We send our love to her wonderful family
I love you grandma and will forever hold u dear in my heart n cherish the memories we had together! I'll miss you!
She is the love of my life. My heart is breaking. I miss you so much sweetheart. My God Bless you and wrap you in his loving arms.
You were not only my beautiful mom but my best friend. Your always in my heart. I'll love you forever. Your loving daughter. Renee