FIND AN OBITUARY
Service information is posted on our website only with approval from the family.
If you are seeking information not listed below, please contact us.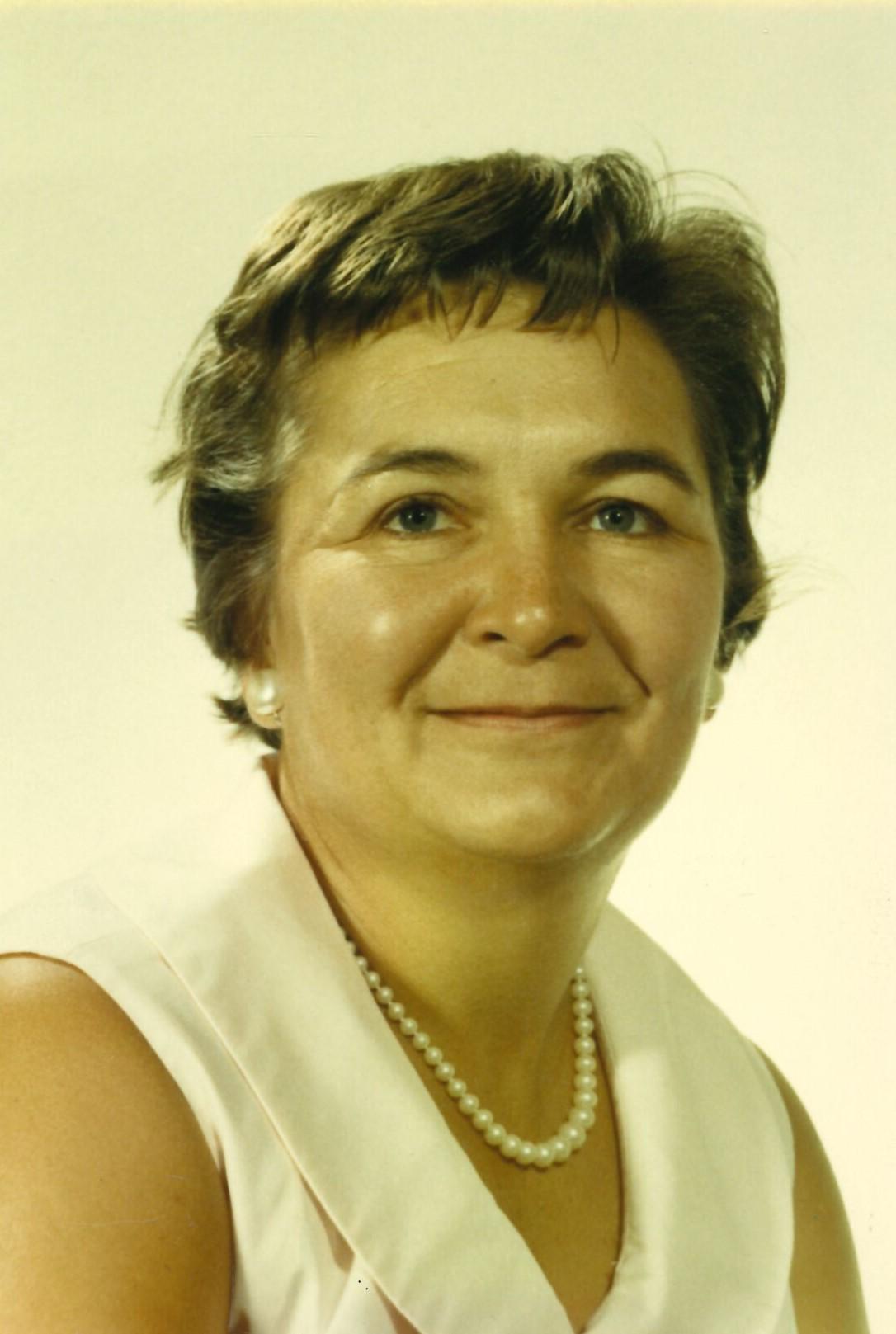 Johnnye Ruth Kiel
12/04/1923 — 08/25/2020
From Richland, WA | Born in Hixson, TN
Johnnye Ruth Kiel
Johnnye Ruth Kiel
1923 – 2020
Johnnye Ruth Gudel was born on December 4, 1923, in Hixson, Tennessee, to John Gudel and Gladys Novella (Brown) Gudel. She was one of six children, four girls and two boys. She passed away on August 25, 2020, in Richland, Washington. She was 96 years old.
Johnnye grew up in rural Hixson, Tennessee, near Chattanooga. The family did not have much money but were rich in many other ways. Johnnye loved playing basketball and softball and graduated from high school when she was 16. She attended Maryville College near Knoxville, Tennessee, and graduated in 1944 with a BA in Biology and a minor in English.
With the country at war, she moved to Oak Ridge and began work at the Manhattan Project's Y-12 facility for the Tennessee Eastman Corporation. She lived behind the fence and was an operator and later a supervisor at one of the secret calutron machines designed to separate isotopes of uranium. She also worked in a laboratory analyzing the enrichment level of the final product. While working at the calutron, she met George Robbins Kiel, one of the project engineers. They married on May 31, 1945, in Hixson, Tennessee, and honeymooned in the Great Smoky Mountains National Park.
At the conclusion of the war, George and Johnnye decided to "see the West" and moved to Richland in February 1947. George took a job at Hanford with the General Electric Company working at the reprocessing plants in the 200 areas. A month after their arrival, Johnnye gave birth to a daughter, Ruth Ann Kiel, who died a week later. Two boys later filled her home with the birth of David in 1948 and William in 1952.
When her boys were old enough, Johnnye began work as a substitute teacher for the Richland School District. She later took a full-time job as a seventh-grade homeroom teacher at Chief Joseph Junior High where she taught for many years. Teaching was one of the highlights of Johnnye's life.
Johnnye always loved to play sports and took up golf late in life. This became her new personal challenge that brought many new friends at Meadow Springs Country Club and provided an endless supply of golfing vacations.
Johnnye is survived by her son Michael Christian (David) and his wife Debbie of Paradise, CA, and William Kiel of Richland. She was preceded in death by her husband George Robbins Kiel, daughter Ruth Ann, sisters Mary Elizabeth Pope, Dorothy Shannon, and Helen Gudel, and brothers, Robert H. Gudel and William S. Gudel. Many families and friends had special places in her heart, especially the Lindgren, Mathis, Swift, and Figg families. Special thanks go to the staff at Guardian Angel Homes in Richland and the Chaplaincy Hospice Care. No public service will be held.
Johnnye was a second mother, an example of a smart spirited way to be wholly in the world and before feminism was a common term, the ultimate role model of a strong capable woman. The Kiel family made the Swifts part of their extended family on the Columbia with evenings of rigorous discussion, singing and fine food after a day on the river. The result was always a gaggle of all ages during all seasons. There are few people in the world who are remembered for their clear morals and principles. For me, this is Johnnye and this is all grounded in her deep commitment to civics and western history. I am who I am in part because of Johnnye. We should all be lucky to have mentors who speak with such wisdom and clarity …. and who walk the talk.
Barbara
Mrs. Kiel was my teacher at Chief Jo. Almost 50 years later I don't remember too many of my teachers, yet I remember her. She was a kind woman, solid of character and always had a twinkle in her eye when we talked. She was also a neighbor down the street on Harris. We were at 1918. Thank you Mrs. Kiel, for your steady and patient approach with your students. You will be remembered. God speed.
I went through school with David and would meet Bill through mutual friends later. Today would have been my mother's 100th birthday and I have been thinking a lot about women of their generation and all those who have gone before. I remember our sixth grade year end picnic at your house. I imagine it was some work for your folks to host us, but kids don't usually think of those things. She was my brother's sixth grade teacher, which I think was her first year at Chief Jo. I too would bump into her in the grocery store and we would chat. My mother-in-law, Ruth, was in the same house at Guardian Angel. When Johnnye first arrived it took me a few seconds to recognize her but we has several nice conversations after that. I can picture her in her favorite chair, though our Ruth has been gone for two years now. I'm always amazed at how our lives reconnect over the years, and I'm glad I knew your family.
While I went to Chief Jo, I did not have a class with Mrs. Kiel. Of course, many of my friends, as well as my sister, did. Many years later, I made her acquaintance when she was living at Riverton (now Bonaventure). My mom moved there in late 2014, and I visited often and had dinner there many times. Sometimes we sat at the table with Johnnye or more often I'd chat with her after dinner. We always had nice conversations and she remembered many of her past students, some of whom visited her when they came to visit mom, such as Phil Goldsmith and Eric Field, or my sister, Miriam. Sadly, I lost track of her when she moved. Condolences to the family. She was a wonderful person.
our deepest sympathy to all Johnnye's family. She was our son's 7th grade English teacher and helped create the great reader and writer he is today. He was told that a C was an okay grade by another teacher and Johnnye quickly disabused him of that idea!! From then on, he was a good student, an avid reader and his current position as a video producer owes a lot to her efforts.
Johnnye's Family:
I am so sorry about your loss. Johnnye was a most interesting, enjoyable person to be with. I had a lot of happy brunches after church with her.
I had the pleasure to golf with Johnnye at Meadow Springs several times. She was a remarkable woman and always very nice to me and would give me helpful tips with my golf game. My deepest sympathy to the family of Johnnye. She will be remembered and missed
I was one of the lucky ones to have Mrs. Kiel for 7th grade Homeroom at Chief Jo so many years ago. She was clearly passionate about teaching her students proper English while also sharing life observations in a subtle and yet keenly direct way. I learned so much more from her than just the syntax of a sentence. She was bold and tough, but always fair. She let me know if a paper I had written was not up to the potential she saw in me. Her sincere interest in her students made me want to do my very best. In later years, when I would see her in the grocery store, we always chatted and we talked about catching a movie sometime. We never did and I truly regret that. My deepest sympathies to her family. She made a lasting impression on me that I am so thankful for.
I was privileged to be a student in her homeroom class of 1967-68. She was an outstanding teacher and helped me greatly. In later years it was fun to see her on walks at Leslie Groves park where we would exchange life and golf stories.
Deepest condolences on the passing of a truly wonderful person.
David and Bill, I had the privilege of teaching with your mother, and I know how important she was to her students. I taught eighth grade and met many of them. Bill, I know your mother loved the care you gave her at Guardian Angel. Johnnye will be remembered fondly for as long as I live.
My deepest condolences!
I'm sorry for your loss. My mom, Mary Alice Swanson worked for you mom as a house keeper. She always would speak highly of her.
Mrs. Kiel was the homeroom teacher kids hoped to get. Those who got her spoke very respectful of her (yes, 7th graders can speak that way). I did not get her, but did get to talk with her years later. Even then, it was easy to see why people spoke highly of her. We wound up talking of various topics smiling through the conversation. As I read over the obituary, I wish I would have known to ask her of her experiences. I'm sorry for the loss to her family.
My God hold you all close. The new life is just beginning for your mom. Remember those special times you shared with her. We never met but we are cousins of the Kiel family. Long heritage. All my prayers to you all. She watches over you all.
Mrs. Kiel:
Today, I decided to sort a box of papers left untouched for years. Contained within the decades-old cardboard were heartfelt letters, newspaper clippings, award certificates, and sample writing assignments accumulated in elementary school thru junior high saved for a long-intended future scrapbook.
What are the odds that on this very day, I found myself digging through hundreds of papers/folders randomly selecting samples to review…and actually choosing a file with creative writing assignments from your/our 7-1 homeroom class, Mrs. Kiel?! Who would believe that while I laughed at this seventh grader's perspective and style…I would find your comments/encouragement/inspiration penned in red so deeply meaningful all these years later….before ever turning on the computer and learning of your passing.
Why would I log on to the Sunset Gardens/Einan's webpage on this particular day….at this particular moment in time? How is it possible by chance alone that these events: deciding to deep clean a box that was decades old; randomly laying my hands on a folder from our class; re-living a day in the classroom;reflecting upon your comments; then, later in the day, happen to log on to an obscure webpage…only to see YOUR photo pop up????
Perhaps these things can/do happen by chance…though the goosebumps on my arms convince me otherwise.
Perhaps the sole purpose of such a set of well-timed events is my chance to say goodbye to a valuable piece of my formative years…and, more importantly, to a teacher that truly inspired me to reach for excellence…and that has made all the difference.
Goodbye, Mrs. Kiel. I have not forgotten your/our class; the end-of -the year picnic in your riverfront back yard on Harris; and your dedication to your students. I am so lucky to have had you as my teacher.
To your sons: I am so sorry for your/our loss.
I remember Mrs. Kiel from her time as a teacher, and her friendship with Mrs. Figg, and her children, I attended school with her son William, she was a lovely lady, very kind and considerate. My sincerest sympathies to her sons.