FIND AN OBITUARY
Service information is posted on our website only with approval from the family.
If you are seeking information not listed below, please contact us.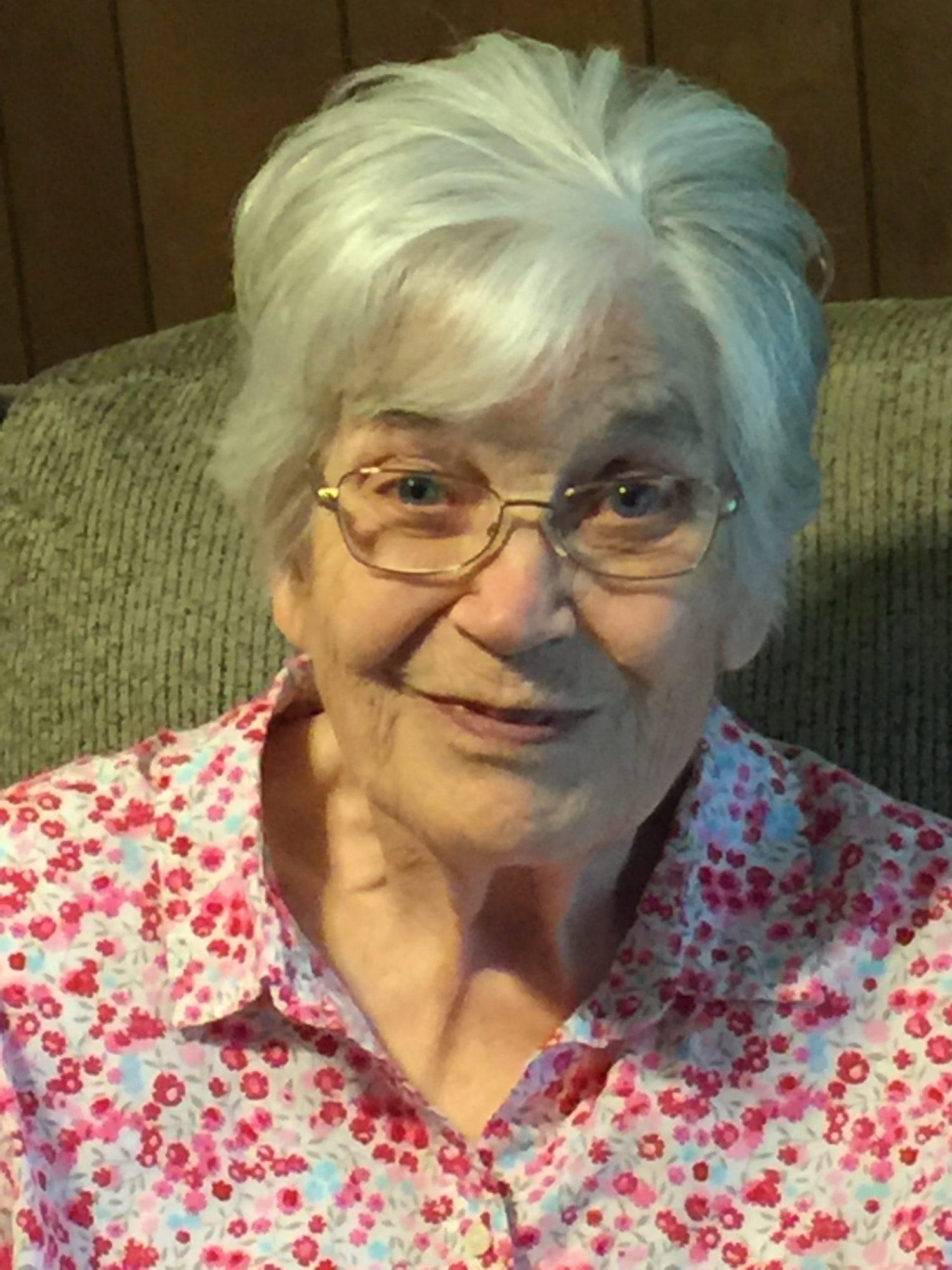 Phyllis Taylor
04/22/1936 — 08/23/2020
From Richland, WA | Born in Enterprise, UT
Phyllis Taylor
On August 23, 2020, Phyllis Orton Taylor returned to her heavenly home.
Phyllis was born April 22, 1936 to Arnold and Phoebe (Canfield) Orton in Enterprise Utah. She was blessed to be raised in a large family with four brothers and two sisters. She had a happy childhood growing up in a small town where everybody knew each other. When she was about 8 years old they loaded up a borrowed truck with their earthly belongings and headed for Provo, Utah. One of the reasons for their move to Provo was so the children could have opportunities for a higher education. Phyllis had to adjust to going to school in Provo with more than a few neighbor kids. But, she enjoyed school and was a good student, making the honor roll . She graduated from Provo High in 1954 and attended Brigham Young University for 2 years. After 2 years at BYU she got a job working for an Insurance company. At the urging of 2 older brothers she decided to move to Richland, Washington where her brothers told her she could make more money. So, she moved to Richland, and got a job with the General Electric Company in the secretarial pool. Shortly after moving to Richland she met and fell in love with John Taylor a dashing young engineer. After a short courtship they were married on September 4, 1959 for time and all eternity in the Manti Utah Temple of the Church of Jesus Christ of Latter Day Saints. John and Phyllis decided to settle in Richland where they were blessed to raise six wonderful children.
Phyllis felt that her family was the most important work in her life and loved spending time with them. She loved family games nights and enjoyed telling her family about her early life. She was very involved in watching her boys and girls participate in sports. She never missed their games no matter where they were held. She was devoted to them and loved being a Mom and Grandmother and spent her time teaching and nurturing her children and grandchildren.
She was an avid reader and enjoyed reading many bedtime stories to her children. She was extremely talented in many areas and loved making arts and crafts. She loved to crochet and made many dishcloths and afghans that she gave away as gifts. She spent time going to craft shows like the Allied Art Show and holiday art bazaars to get ideas for the Christmas ornaments that she would make for her children and grandchildren every year. She was also an excellent seamstress and would make Christmas and Easter dresses for her daughters when they were young.
Phyllis was proud of her heritage and was very involved in the Daughters of the Utah Pioneers organization. She was an active member of the Church of Jesus of Latter Day Saints and held many leadership positions including Stake Relief Society President. She served in numerous other church positions valiantly throughout her life. She was also a dedicated Columbia River Temple worker for 12 years. Phyllis and her husband, John, served a church mission in the Little Rock Arkansas area.
Phyllis loved and lived the gospel of Jesus Christ fully. Through her example and dedication to the Lord she served her family and friends. She would always put others' needs first before her own. She was able to endure many challenges and trials through her life with the help and guidance of her Heavenly Father. She has left a legacy of character and faith upon our hearts and in our lives.
Phyllis is survived by her: Husband: John Taylor Children: Jeffrey (Marie) Taylor, Lynn Taylor, Jenny (David) Haight, Amy (Al) Rindlisbacher, Devin (Rebecca) Taylor, Sharon (Keith) Johnson; Grandchildren: Ashlee, Erin, Bryant, Karlie, Alison, Jerica, Brock, Andrew, Nicole, Courtney, Jordan, Reed, Ella, Asa, Hannah, Eli, Regan, Zoey; 6 Great Grandchildren and her Sister: Kitty
She was Preceded in death – Parents; Brothers Jim, Eldon, Gayland, Merle and her Sister Janice
Phyllis was one of my "mother mentors" when I moved here to Richland with a young family. We were in 4th ward together and I benefited from her wisdom, good common sense, and example.
When I started working at the temple, I would go to her for advice and reassurance in learning my responsibilities. We've been together in DUP for many years. We will miss her delightful humor, her love for her ancestors, and her yummy banana split cake she served when we met in her lovely home.
Dave and I have enjoyed our association with Phyllis and John and your family over the years. May the Lord bless you with comfort and peace in the days ahead.
We really loved Phyllis's sense of humor. She was kind and loving to everyone. Her dedication to family and the gospel of Jesus Christ. Her crocheting was beautiful. Till we meet again.
When you imagine the most wonderful mother in law and grandmother to your children it's Phyllis. She made our daughters handmade blankets that will forever warm their hearts. I'll forever wear her caramels around my waist. We love her and look forward to the time we're all together again.
She was always proud of Sara and I and would tease Sara telling me Sara was going to look exactly like her! I would respond that I was honored. The family are in our thoughts and prayers.
Phil and Sara Orton Ortega
Phyllis was always so kind and showed genuine love for those around her. She will be missed here on earth, but I'm so glad that she is not suffering now in any way. Condolences to John and her family .
We are very sorry for your loss.
Phyllis was always kind and a joy to be around. She passed on a legacy of sharing our testimony in our birthday month and that tradition will be carried on by her family and her Ward family. Condolences to the family and grateful for the knowledge that they will be with her again.
See below
Phyllis was one of the most wonderful ladies I have ever known. She has always been kind, loving, faithful, and dedicated in everything she did. When I was a teenager, she was our girls' church softball coach–and was dating John. We all thought they were such a cute couple. I was on the stake RS board when she was the stake RS president. When I began as a temple ordinance worker, she was my trainer and so sweet. I enjoyed working there with her. I am thankful that she is now well and at peace.