FIND AN OBITUARY
Service information is posted on our website only with approval from the family.
If you are seeking information not listed below, please contact us.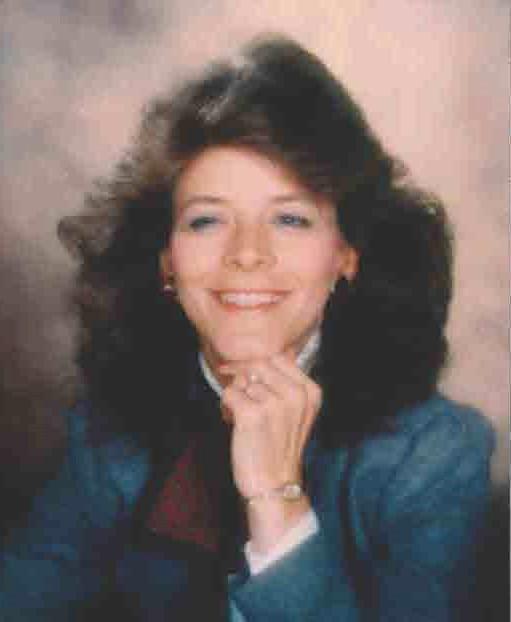 Terry Lynn (Vucelick) Bowers
09/23/1947 — 08/07/2020
From Richland, WA | Born in Charleston, WV
Terry Lynn (Vucelick) Bowers
Terry Lynn (Vucelick) Bowers died peacefully Aug 7 with family present after a long fight with Alzheimer's. She was born in Charleston, WV to Clyde Henry Morris and Dorothy Juanita (Reveal). Her dad was a revivalist so she spent a lot of time in churches. She grew up living throughout WV. Terry graduated from high school in Moundsville, WV and continued to live there except for a year at an Army base in Germany. Raising her sons Mark and Matthew was the center of attention until they were both in school, when she entered college and graduated with an RN degree from West Virginia Northern. She worked as a hospital nurse, IV nurse, and educational nurse. During this time she also accumulated a number of trophies in the marathon and 10,000 meter races.
To make a better life for her kids, she moved to Florida and became the Breast Cancer Research Protocol nurse for the U. of Miami where she also met her future husband Fred. Shortly thereafter, they moved to Richland. Terry continued her education and received a BSN degree from WSU and a MBA from NOVA University. She worked as a medical office manager until retirement.
Terry's loves all centered around her of family, friends, and church. She enjoyed skiing, exotic foods, plays, and traveling, especially with family. She loved church activities, choir, and Bible studies and most of her friends were from these contacts. She was an avid reader of diverse topic from Ann Rules True Crime to tectonic plates and volcanoes. Her grandchildren brought her great joy. Her favorite places to travel besides ski slopes were WV and New York City.
Her endurance proved to be beyond marathons as she went through a dozen operations, two courses of chemotherapy, and radiation therapy while only once missing an event and continuing to work. Her family found her resilience inspirational. Terry will be remembered by her family both as she was prior to her Alzheimer's and by her fight against it.
Terry was preceded in death by her parents and older brother Daniel Morris. She is survived by her husband (Fred Bowers), sons Mark Vucelick, Matthew Vucelick (Piper) and grandsons Archer Vucelick and Adam Ellingson all of which always lit up her life.
In view of the covid restrictions, there will be a family graveside service.
To Terri's family and friends
I extend my deepest sympathy. Although it has been many years since we were girls together at the Church of the Nazarene Campgrounds in Summersville, West Virginia,
I've never forgotten the very beautiful, warm, friendly, and always fun Terri Morris, as we knew her.
Because she accompanied her father, the evangelist, Clyde Morris, to his revival services she was with us in our church many times, and we were always very glad to spend time with her.
It's difficult to comprehend that this lovely, cheerful, vivacious young woman had to suffer in the vicious grip of Alzheimers. . .
Yet we know we will see her again: healthy, energetic, strong, forever young and free! in the Kingdom of our Lord and Saviour, Jesus Christ.
I remember Terry from Nazarene Church Camp in Summerville, WV. She was a fun loving girl and a friend to all. I remember her falling off a top bunk at camp and broke her arm. That sent her home. I'm so sorry to hear of her passing. We shall meet again some day.
I have such warm memories of knowing Terry from my childhood onward. I think of her kindness and care and her Southern manners. It makes me giggle to think of the time she acquired a very popular book on dating and covertly delivered it to me and my sisters in a brown paper bag. We shared a love of Indian food and she and her husband supported my college summer mission trip there. It was really touching to see Fred's tender care for her through her health challenges. She will be missed, but we will see her again in heaven!
I remember 1st meeting Terry at KMC where I worked in Med Records. Over the years we became
(run into you) friends. We shared lots of stories and laughs. You are an angel now and will miss seeing you! God Bless!
Dr Fred & Family,
We we privileged to know Terry for many years. She always brought smiles to our faces with her happy and loving attitude. Most importantly, she reflected the love of God. We will miss her but we know we will meet again!
Dr Bowers and family,
Was so saddened to hear of Terry's passing. I only had the opportunity to know Terry through my own cancer journey and will never forget her kindness and concern as she sat with me in the office the day I learned of my cancer diagnosis. She thoughtfully helped to allay my fears and also passed along to me her tenacity and resilience from her own cancer journey. Sending thoughts and prayers your way during this difficult time.
Terry was a very special lady with a sweet spirit, she will be missed. She would always ask how my girls and great-kids were.
My favorite memory of Terry is the love light of Jesus in her eyes. She always was happy to see you and made you feel special with her smile! She will be waiting for all of us in Heaven I know! Grateful to call her friend, love Betzy
Terry will always be very dear to my heart. She was such an inspiration to me as I was raising a large family by myself, she helped me through my moms breast cancer and stood with me beside my father's dying bed. She lit up the whole room when she entered. I will always love and admire her. I'm so glad she's in the arms of Jesus now. Much love, Robin Gilliam Rowe and family❤🌹❤
I will always remember Terry's beautiful smile and the kindness in her voice that made you feel like you were a life-long friend.
Terry was one of the sweetest southern belles Dave and I ever knew. She was always quick to greet us and anyone…so friendly and big smiling 😊. I'm so sorry she is passed but I'm happy she is with loved ones and her Lord whom she loved and worshipped with all her heart and soul. Our thoughts and prayers are with Dr Fred.
Karen and Dave Diener
Dr. Fred and family,
We will always remember Terry with a smile on her face and twinkle in her eye. Behind her lighthearted exterior, though, was a heart of caring and generosity. We appreciated her sweet friendship, and will miss her. You are in our thoughts and prayers.
Dear Fred and Family,
We were saddened to learn of Terry's passing. She was always so friendly and upbeat. Our heartfelt sympathies are with you at this difficult time.
Rick and Kate
Thank you for your gift of friendship. We enjoyed our times of fellowship with you and Dr. Fred.
"Father, into your hands I commit my spirit." Luke 23:46
Dr. Fred and family you are in our thoughts and prayers. I will miss her beautiful smile – it always let you know she really cared. May God give you peace and comfort in this particularly hard time. May your memories fill you with joy.
Dr. Bowers,
Tom and I are sorry to hear of Terry's passing. Prayers for you and your family 🙏🏻🙏🏻🙏🏻
Terry was always fun, energetic and loved her family and church. She could talk about her life in WVa and the love she had for her Daddy.
Doctor Bowers, I am saddened to learn of Terry's passing. I appreciated her kindness while you and she took care of my parents in the early 1990s. Please accept my sincere condolences.
Dear Doctor Fred and family,
We count it a privilege to have known Terry for a number of years, from the time that you moved here to Richland. It was also a blessing and privilege to have been able to work along side in your office as a receptionist a number of years ago. Terry ran a tight ship as office manager, but I always knew she cared deeply for the patients that came in to be treated. It was in that time frame that I was inspired to become a nurse myself and went back to school as an adult to do just that. I consider that my time with you and Terry was very much a part in that decision.
One thing that has stood out to me in recent years about Terry as she struggled with her memory; even the cruel, long-term disease of Alzheimer's could not take away the locked-in, long-term memory of her faith and family. Her countenance would always light up with both of these subjects. Always ready was her cell phone with pictures of her grandchildren. Terry very visibly loved children and would light up with animation when seeing little ones. I thought more than once, this must be how Jesus lights up when we come to him in child-like faith and trust. It blessed me so much to watch how her life reflected this. We were inspired by her love of the Lord and her tenacity and resilience that showed even up to the last. We have been blessed to be a part of her life down through the years. Our thoughts and prayers are with you in love and friendship.
Hi Fred, We were both saddened to hear of Terri's passing. We hope the passage of time will ease the loss..
I will miss her smile and positive attitude. As a Sunday School teacher I could always count on Terry's participation in discussions. We both liked to brag about our kids and grandkids. Love and prayers for Fred and the family.
We will surely miss her smile! Everyone she met, it was with a smile. She and I would laugh when I'd ask her how she was, her response every time was "I'm fine" with that West Virginia drawl. Terry and Fred made the guests in their home feel welcome and prized. Her pride and joy was definitely Archer. Each time we were together she would pull out her phone, go directly to pictures, and with a twinkle in her eye she would introduce us to Archer. One thing I will always remember was her devotion to her husband, whom she adored, and her sons. She will be missed but will remain in our hearts.
My thoughts and prayers to you Dr. Bowers and your family.
We loved her positive, cheerful attitude in classes with her @ Richland
Nazarene Church. She was a great encourager and wonderful helpmate for her dear husband, Fred as he taught us to reach higher in serving the Lord together. We pray comfort and peace to you, Dr. Fred.
Loving 🥰 thoughts . Terry, was always so kind, to me and loved to talk, and visit , loved the Bible studies . She will be missed. , Always, at church, she came to say Hello. What a wonderful person, . 🙏🏻😇
Dear Fred, Mark, Matt, Piper & family,
Terry will be missed. I loved her forever smile and her laugh all with the West Virginian drawl. She expressed so much joy asking about me and my family—truly interested in how we were. She always had a twinkle in her eyes but it was so hard to tell if she was just being curious or mischievous.
My prayer is these messages will bring you peace.
Love to you all,
Karla Hackworth, Mike, Christopher & Halle Ann
I remember Terry from when I worked at the Corrado building. She was always so gracious and lovely. May happy memories ease the loss.
Fred,
I am so glad that I got to know Terry and call you both our friends. I will never forget the time she invited us gals over for a tour of your beautiful home. She was so proud of you and her boys. Healing prayers and sympathy to you and your family.
Terry was a joy to be around. We enjoyed her at our Thursday morning ladies Bible studies and evening services at Richland Baptist Church.
Fred,
So fortunate for terry and I to reconnect with you and terry after retirement. Truly enjoyed the many times we got together. Terry never lost her sweet and caring nature, had a great sense of humor!
I will miss her
Judy
Great neighbors to have… we're so fortunate to get to know Fred and Terry. Your care, passion and devotion Fred, is truly an inspiration. On every walk, Terry would say, 'he's a good man, I'm so lucky.' I could see her devotion to you as well. She will be missed.