FIND AN OBITUARY
Service information is posted on our website only with approval from the family.
If you are seeking information not listed below, please contact us.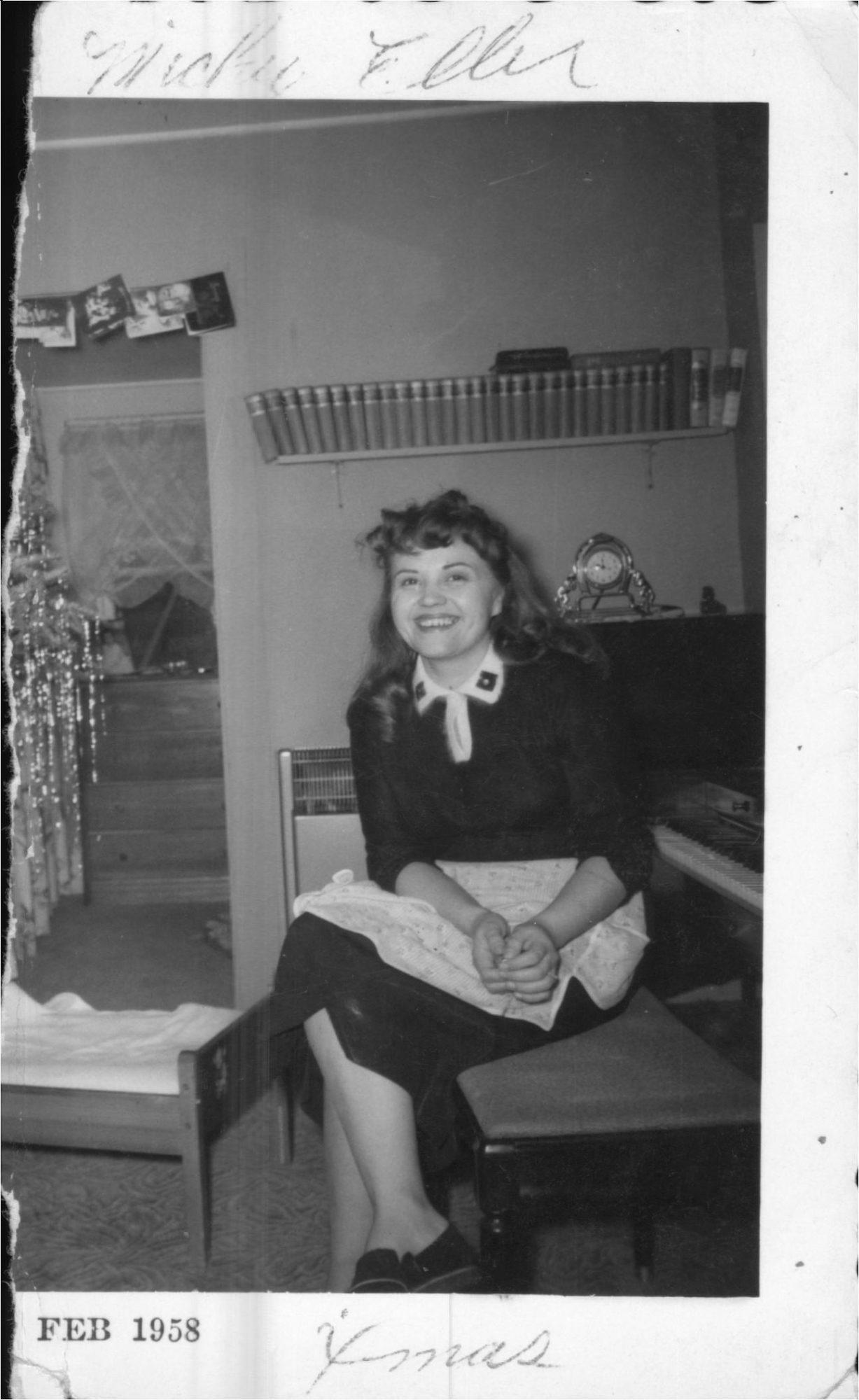 VaLate Emily Eller
01/17/1934 — 08/17/2020
From Kennewick, WA | Born in Cache Junction, UT
VaLate Emily Eller
VaLate Emily Eller (Micky) passed away August 17, 2020 at home. She was born January 17, 1934 in Cache Junction, Utah where she lived until the age of 10. In 1944 she moved with her parents and younger brother to Washington where her father became employed as a Hanford Fireman. VaLate was a member of the first sophomore class of the Columbia High School in Richland.
In May of 1953 she married Everett W. Eller (Jim/Skimo) and had two children, Kathy and Billy. She filled her early years traveling around Alaska and the Pacific Northwest where her husband worked as an iron worker on various construction jobs. VaLate worked as a grocery checker and later on she managed various motels in Washington and Oregon.
Her hobbies included playing piano, pinochle, cribbage, family card games, boating and sewing. VaLate was known for her ambitious hard working personality and the loving support for her grandchildren.
She was preceded in death by her parents, Pearl E. Jensen (Ballard) and Alden W. Jensen; her husband, Everett W. Eller (Jim/Skimo) and her son Everett W. Eller (Billy).
VaLate is survived by her brother, DeVearl Jensen and sister-in-law Carole Jensen (Richland, WA); her daughter, Kathryn Cleppe and her husband Patrick Cleppe (Kennewick, WA). She is also survived by her grandchildren, Angela Brammer (Phoenix, AZ), Amanda Cleppe (Richland, WA), Jared Cleppe (Kennewick, WA) Bill Eller (Kennewick, WA), Marlene Parker (Richland, WA) and her four great-grandchildren.
She was Aunt VaLate to me, and she was my first professional role model, too. I worked for her as a desk clerk when she ran the Columbia Center Dunes Motel, and she taught me much about business. She knew that building relationships was the way to keep people coming back, so she built relationships with her clientele, and come back they did. They adored her, and rightly so.
Aunt VaLate bent over backward for her motel guests, but she did the same for her family. For example, she would ask my sister, Susan, and I for a Christmas wish list, which we supplied, but she wouldn't choose one thing from each list; she would buy everything. She spoiled us! She spoiled everybody, though. She really was a cheerleader for anyone in the family, and showed her support for us in so many ways. She was generous with her time and money, only wanting to see her loved ones happy. Her family's happiness was always her top priority.
Aunt VaLate, you were a huge presence in our family, and you are missed tremendously. I will never forget you, and you will always be one of the strongest women I have ever known. May you rest in peace and love.
She was a very helpful woman, a very giving woman, and ultimately a very self sacrificing woman. The definition of a real matriarch. We all know she took care of Grandpa, who was unable to do so himself, for over 20 years, then she took me in after some unfortunate circumstances at 16. It was seldom said, but often shown that she cared. She frequently shared her affections by means of financial support, she knew could only go unrequited. It was not in the spirit of reciprocity, but rather that of pure altruism. She would have rather done without, then to see any of her children, or grandchildren do without. I'll miss you Grandma.
-William Asbury Eller