FIND AN OBITUARY
Service information is posted on our website only with approval from the family.
If you are seeking information not listed below, please contact us.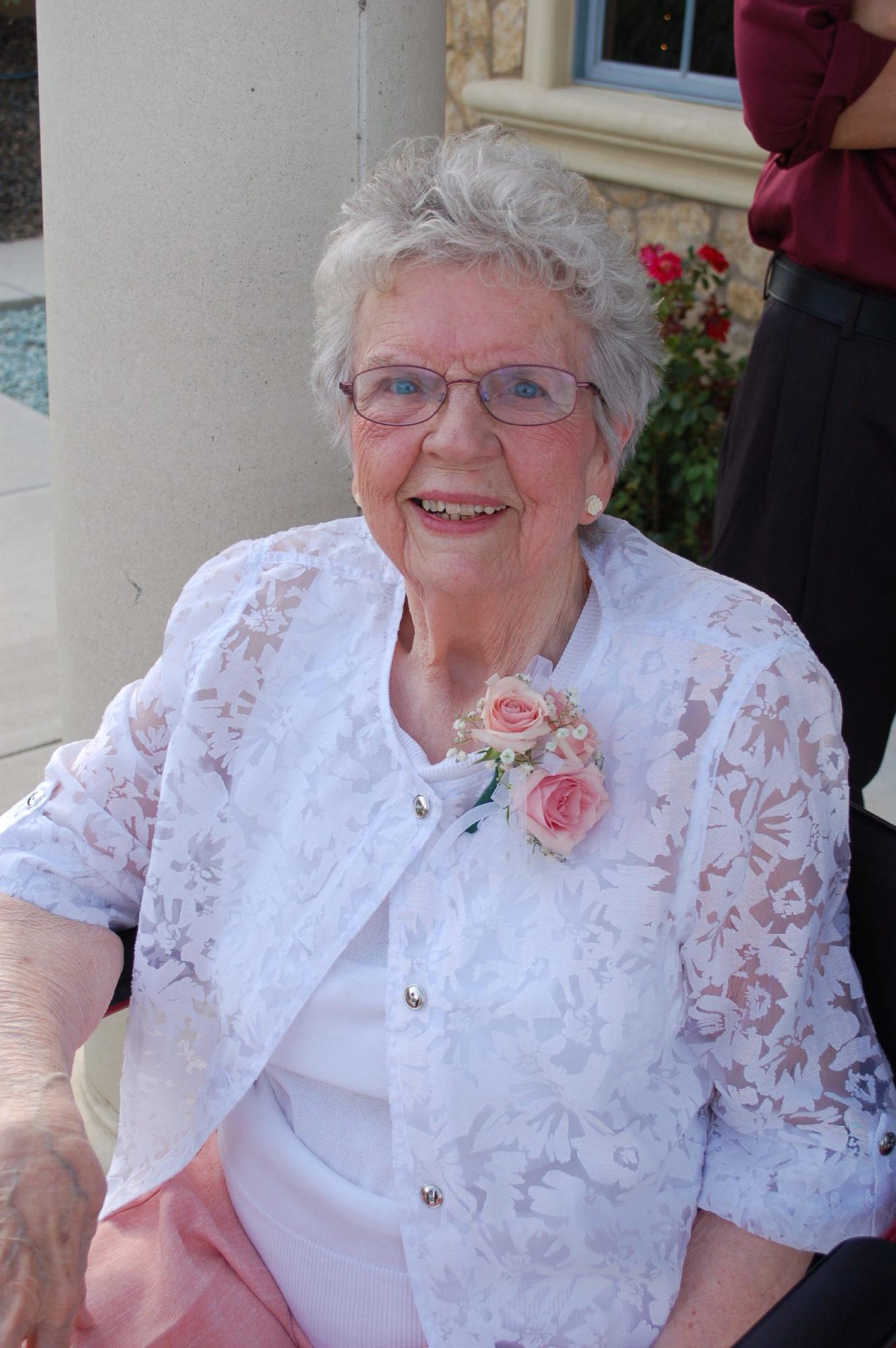 Harriet Elaine Burnet
06/03/1927 — 09/26/2020
From Richland, WA | Born in Galchutt, ND
Harriet Elaine Burnet
On September 26, 2020, at the age of 93, Harriet Elaine Burnet passed away at home surrounded by family.
Harriet was born in Galchutt ND on June 3, 1927 to Norwegian parents, George, an attorney, and Serena Korsvik.  During the depression, when she was two years old, the family moved from the Korsvik farm in North Dakota into a house built by her grandfather in Whitstran WA.  She graduated from Prosser High and enjoyed tennis and baseball.
On October 27, 1945, in Prosser WA, Harriet married the love of her life, Edward Gilbert Burnet Sr.  They resided in Seattle for several years and moved to Richland in 1949.
Harriet and Ed had five children.  When the kids were older, Harriet worked outside the home in pharmacy at Lyle's Corner Drug in Kennewick and Kootenai Health Pharmacy in Coeur d'Alene, Idaho.  She retired in 1993.
Harriet and Ed designed and built a beautiful log home in Spirit Lake, Idaho.  The home became a center point for many family gatherings and celebrations that are fondly remembered.  In 2005, they moved back to Richland to be closer to family.
Harriet took up flying and scuba diving, loved boating, fishing, camping with the family in a small trailer, clam digging and gardening.  She sewed her children's clothes, baked delicious apple pies, chocolate chip cookies, and her recipes for pear jam and macaroni-tuna salad live on.
Harriet, a warm, kind and good-natured woman, had a winning smile and a wonderful sense of humor.  She always took time to sit and chat over coffee.  Her sweet demeanor will be missed by all who knew and loved her.
Harriet is preceded in death by her parents, George and Serena Korsvik, siblings, Georgina (Donald) Kollman, Marilyn (Lloyd) Waggener, Alton (Jackie) Korsvik and June (Marvin) Price, half siblings, Joseph Korsvik and Genevieve Mason, grandson Casey Burnet, great-granddaughter Angel Rose Dean, and great-grandson Colton Poynor.
Harriet is survived by her husband Edward Burnet; children Janice (Tom) Atkinson, Patty (Butch) Hall, Cathy (Rick) Poynor, Barbara (Errol) Story and Eddie Burnet; 12 grandchildren; 20 great-grandchildren; 3 great-great-grandchildren; and many nieces and nephews.  She leaves behind a grand legacy.
MOM, I'll love you forever and miss you always. Thank you for the life you gave me.
Patty #2
I wish to express my condolences to Harriet's whole family and especially to Eddie. Harriet was always so kind and welcoming to me and we will miss her.
My deepest condolences to all who knew this amazing woman. She raised such wonderful kids and had a long lasting loving relationship with her husband. I will always remember her warm welcoming heart every time grandma June would take my sister and I to visit with her. I loved watching them talk and catch up with one another. Her blue eyes and contagious smile will be missed. I love you Great Aunt Harriet!!
Words cannot define The woman you are. Your smile, your grace has left its mark on the lives You Have touched and you will Forever be missed.
My heart goes out to you all. As your hearts ache with her loss, I wish peace and comfort may soften that ache with the many, many happy and fun memories you share. I remember her as being very warm and welcoming with a lively bunch of children!
Aunt Harriet I will forever miss you! I will always remember the trip we took to North Dakota to visit all the relatives in are motor home and coming to visit you at the house in Richland. Such a wonderful and beautiful lady with the biggest heart! I love you and your family and will truly miss you! ❤️
My condolences to Harriet's family. Her love remains in your hearts.
my heart goes out to each of you. Blessings.
Mrs. Burnet was kind and beautiful soul. Sbe will be carried in the heart of many as a loving person, especially mine.
My deepest condolences to the Burnet family.
Love and prayers,
Carol Reinig Sullivan
Grandma, you were such a loving and beautiful role model to everyone in your life. I was blessed to be apart of that life. Love you and miss you.
You were such a happy and uplifting lady! I am blessed to have known you!
Rest peacefully!
Grandma you will be surely missed. My next bowl of ice cream (grandma always gave us ice cream 🍦) will be in your honor. Until we meet again. ❤
I will always love you and will forever miss you grandma. You have created some of the best memories I have ever had. From all of the Christmas Eve gathering playing our gift exchange, to sitting in your log cabin eating pear jam on toast, to riding the zip line at the cabin and playing your one hole golf course that was about 127 yards to the windmill, to sitting around the fire pit that had parking spots for all of your kids RV's with their last names to claim their spot. You have created so many great memories that have touched such a large and loving family. It isn't only the immediate family you have touched with love, it is everyone who has came in contact with you. We will always love and miss you Grandma.
Love always and forever your grandkid,
Kelly Poynor
Harriet was a very special women. Our family had the opportunity to stay at their log cabin in Spirit Lake. She made us feel right at home.
She was so blessed to have such a loving family. Our thoughts and prayers are with all of you.
RIP Harriet.
Dan & Lisa Hartley
Mom, I will miss you so much <3