FIND AN OBITUARY
Service information is posted on our website only with approval from the family.
If you are seeking information not listed below, please contact us.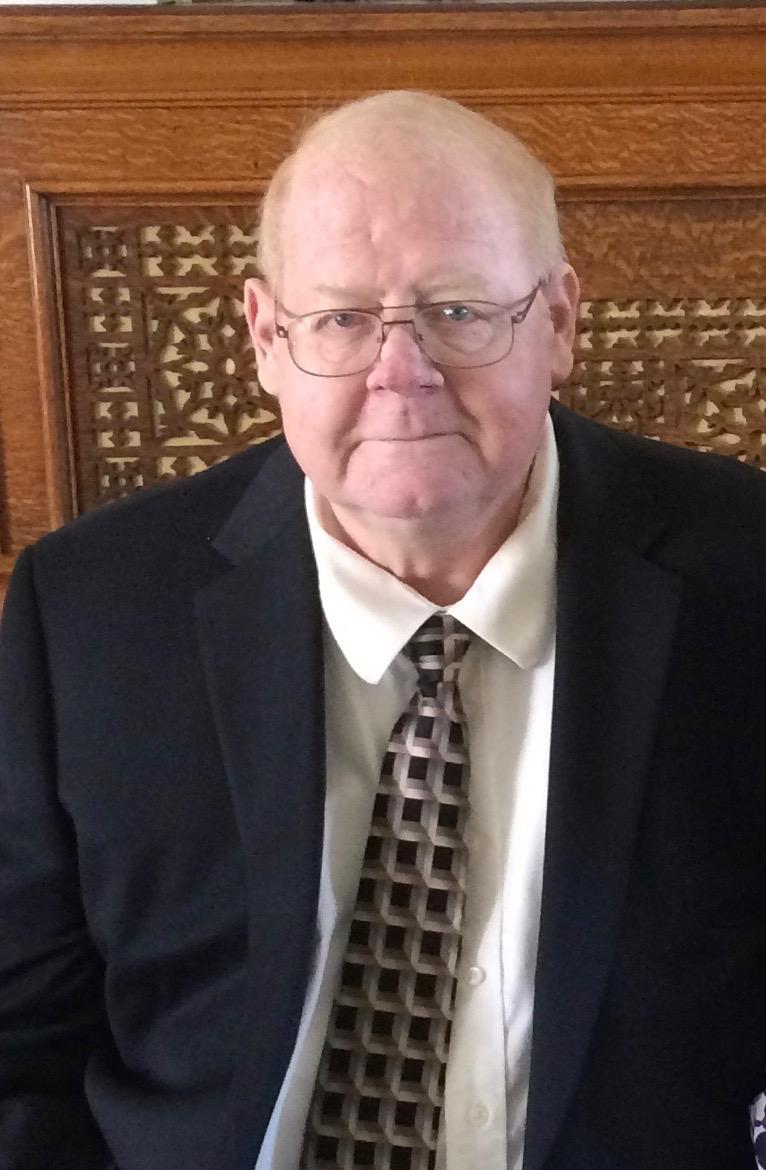 William "Bill" Henniger
03/31/1951 — 09/21/2020
From Richland, WA | Born in Enumclaw, WA
Celebration of Life
Starts:
Sat, September 26, 2020, 1:00 pm
Ends:
Sat, September 26, 2020, 2:00 pm
Graveside Service
Starts:
Sat, September 26, 2020, 2:00 pm
Ends:
Sat, September 26, 2020, 3:00 pm
Location:
Sunset Gardens
915 Bypass Highway, Richland, WA 99352

William "Bill" Henniger
William "Bill" Henniger, 69, passed from this life to be with his Lord Jesus on September, 21 2020 after facing health struggles for the past ten years. His devotion to his family and firm belief in God supported him in his struggle and gave him peace. Bill was a faithful Christian and member of the Church of Christ, most recently in Kennewick. 
Bill was born to the late Dale and Eileen Frances Henniger, a policeman and secretary respectively, in Enumclaw, WA on March 31, 1951.  He was raised in West Richland, WA alongside his older brothers, Mike Henniger and Pat Henniger, and graduated from Columbia High School in 1969. He met his future wife, Fran Fleming, on a hayride in 8th grade and they began dating while attending Columbia High School. They were married August 19, 1972, in Richland, WA, while attending Central Washington University in Ellensburg, WA.  Bill graduated with a BA degree from Central Washington in 1973 in Mathematics and a Masters degree in Computer Education from Leslie College. 
Bill was blessed with 3 children and 9 grandchildren. He faithfully taught them to put God first, and to tell others about their faith. They were in his constant prayers, and his pride and joy in life. He loved to make them laugh and was an avid storyteller and jokester, creating adventures in their daily lives. He enjoyed taking his family on camping trips, and he even took them on a month and a half long car trip around the U.S. one summer. 
Bill was an educator at heart. He was witty, caring, and faithful with his students, friends, and family.  He taught junior high school math for 30 years at Chief Jo Junior High and Carmichael Junior High, and was a favorite with math students. He enjoyed coaching basketball and other sports during his teaching years as well. He also had later careers at River's Edge Alternative School and continued to teach in online high school. He was always willing to think logically through any problem, and could help anyone figure out the next steps to take, usually with humor and insight.
Bill is survived by his wife, Frances; his daughters Becky (David Reeves) and Sarah (Timothy Lanning); his son David (Caryn Henniger); his grandchildren Andrew, Hannah, Elijah, Gabriel, Caleb, Isaac, Anna, and Levi; and his brothers, Mike and Pat. He is preceded in death by his parents, Dale and Eileen Frances; and his grandson, Nathan.
The funeral service will take place at 1 pm on Saturday, September 26, at Einan's Funeral Home.  Due to current mandated restrictions, attendance is limited, but the service will be livestreamed on Einan's website. Burial will follow at Sunset Memorial Gardens at 2 pm. His son, David Henniger, will officiate the service. In lieu of flowers, donations can be made to Kennewick Church of Christ at 3926 West Kennewick Ave, Kennewick, WA  99336 or to Sunset International Bible Institute at 3723 34th St., Lubbock, TX 79410.
Our prayers are with all of you, May God's love surround you as you mourn your wonderful husband, father and grandfather. We love you all.
Sending a big hug to Bill's beloved family and rejoicing that they have their faith to get them through. Bill was a truly professional and fun person to work with. He always put God and family first. He will not be forgotten! Blessings and love to Fran and all of your family….
Bill ,you are one of the longest friends I had. We were "neighbors" on the Yakima river. Even though we were about a mile apart, your house was the next one to mine going down stream. We enjoyed a country lifestyle and had free roam of the area for as far as we dared. We played in all seasons and all weather. We always looked forward to whatever impromptu game came around.
We went through every grade together, starting in grade school. We graduated from high school at the same time. You married one of the finest people in the world. Fran deserved you and you her. We spent many days playing on the river with Charlie and others who grew up in West Richland.
But best of all, we will play again. We all love God and trust in his promise to be together again soon. You will be sorely missed for the short time but soon we will all be together again for eternity!
Thinking of you all and holding you close to my heart this day. May our Lord continue to bless your wonderful family and give you encouragement during this difficult time. Much love to you all.
I knew Bill in high school, a genuine person and just a really nice guy. Reading this obituary shows he remained this way and truly lived a servants life for God and others, what a blessing to his family and friends.
Fran, you and Bill visited Chip and me in Kansas to meet our first daughter in the summer of 1989. I was humbled and joyful to meet you both and so touched that you brought our little Kay a gift. All these years since then we've kept in touch through Linda, through FaceBook, and watched the delights and heartaches that have occurred in both our lives.
I have loved having this relationship, and I am blessed to be counted among your family members even after Chip and I were divorced. I have prayed for you, your kids, and lately especially for Bill's health.
Now Bill has left the mortal world and its trials and tribulations behind. I mourn with you but give thanks for his life, for his kindness, and I continue to pray for you, as you begin this difficult new life without Bill. Fran, I am so sorry for your loss.
I am so sorry for your loss, yet rejoice that Bill went to heaven to be with our Lord.
How precious in the sight of the Lord is the desth of one of his saints. Ps 116:15 Amen and amen.
My sorrow for you as you learn to live without the joy, love, and support of Bill's prsence is tempered only by the knowledge that his life will continue in the presence of the Lord, receiving that for which he lived his life.
Fran, I pray that the comfort and peace only God can provide will sustain you until you are united forever.
We are praying for all of you during this difficult time. We are so glad for the connection our families have had over the years and continue to have now. You will always be like extended family to us. We treasure our times with you in Washington, Searcy, and Togo, and we love your kids and grandkids so much! We are following the service from Rwanda and rejoice in the hope we share!
As former neighbors we have many great memories of growing up together, whether riding the bus or doing things during the summer. Whenever you were at their house you were treated like family.
Bill will be missed for sure.
Our thoughts and prayers are with the entire Henniger family on this day.
My sincere condolences goes to the Henniger family at the passing of Bill. We can rejoice that he is
on the way to his reward after living a life of dedication to God. May your grief be short and the
memory of his pain that he went through from his health problems be replaced by the many good
times that you had.
We will all miss Bill. We grew up together as neighbors and went from kindergarten through high school as buddies doing many adventures along the way. Bill will always be a great person in my mind because of his kindness, wit, and his love for others. Rest in peace my friend.
It's sad to here of Bill's passing. A great teacher and coach. Thank you for being a great person.
Met Bill (and Fran) in my junior year at Columbia High School when my family returned to Richland from Chicago. We had a mutual love of basketball as well as hanging out with our great set of friends. I enjoyed getting caught up with Bill and Fran at our Class reunions in the past and though they couldn't make our 50th a year ago I and many of our classmates will miss Bill so very much in our future get-togethers. Heartfelt prayers and condolences to Fran and Bill's children and spouses as well as all the grandchildren, who will miss this wonderful man, who was larger than life in so many ways. Will see you again one day Bill.
I am saddened to learn of Bill's passing, but glad he is with the Lord. I do remember Bill and Fran from high school but after that we went our separate ways. Math is cool, and pleased to learn Bill got to do what he loved. Best wishes to Fran and their family. Bruce (RHS '69)
I taught with Bill at Carmichael for years and enjoyed laughing and joking with him…blaming him for my gall bladder operation which occurred shortly after his. He also supplied me with Jonathon apples when he learned that I loved them and couldn't find them anymore. He was a special man, both with students and his fellow teachers. He will be missed not only by his wonderful family but also by his fellow teachers. I have thought of him often since our retirement. Rest in peace, Bill.
Met Bill back in Chief Jo as a fellow kid gym rat. Bill had a passion for basketball playing for 3 Hall of Fame coaches in a row. Bill became a compassionate educator with the skills & nuances to help countless students navigate Math.
We enjoyed many years as teammates & teaching during the Chief Jo Golden Years.
RIP Bill, You are one of the Good Guys.
Bill you will be greatly missed! I met you through my husband, Mike Reardon. He told many stories about your adventures together. When I met you, your positive, fun, caring attitude clearly showed. You have given so much to make this world a better place.
I wish you peace. I send hugs to your wife and family, losing you must create a large void in their lives.
We will miss Bill's stories and humor. He had a way of making everyone comfortable around him. In this world Bill was larger than life. In passing he will be remembered as a good man who made life on Earth better. We will miss him. We pray for God's comfort to the family.
Rest In Peace, regards time Mike and Pat. Ken Fortune
I have known Bill since grade school at Jason Lee. My oldest niece on her first day in junior high came home and said her math teacher asked if she was related to my twin brother. My twin brother is her dad. My sympathies to Fran and your children and grandchildren. Betti Avant
I will always remember Mr Henniger as a great role model and always willing to have me come and do yard work for him. He was one person who I thought was very tall when I first saw him when I was a very young boy at the church and his humor doing Sunday morning announcements. You will be missed Mr. H. But not forgotten