FIND AN OBITUARY
Service information is posted on our website only with approval from the family.
If you are seeking information not listed below, please contact us.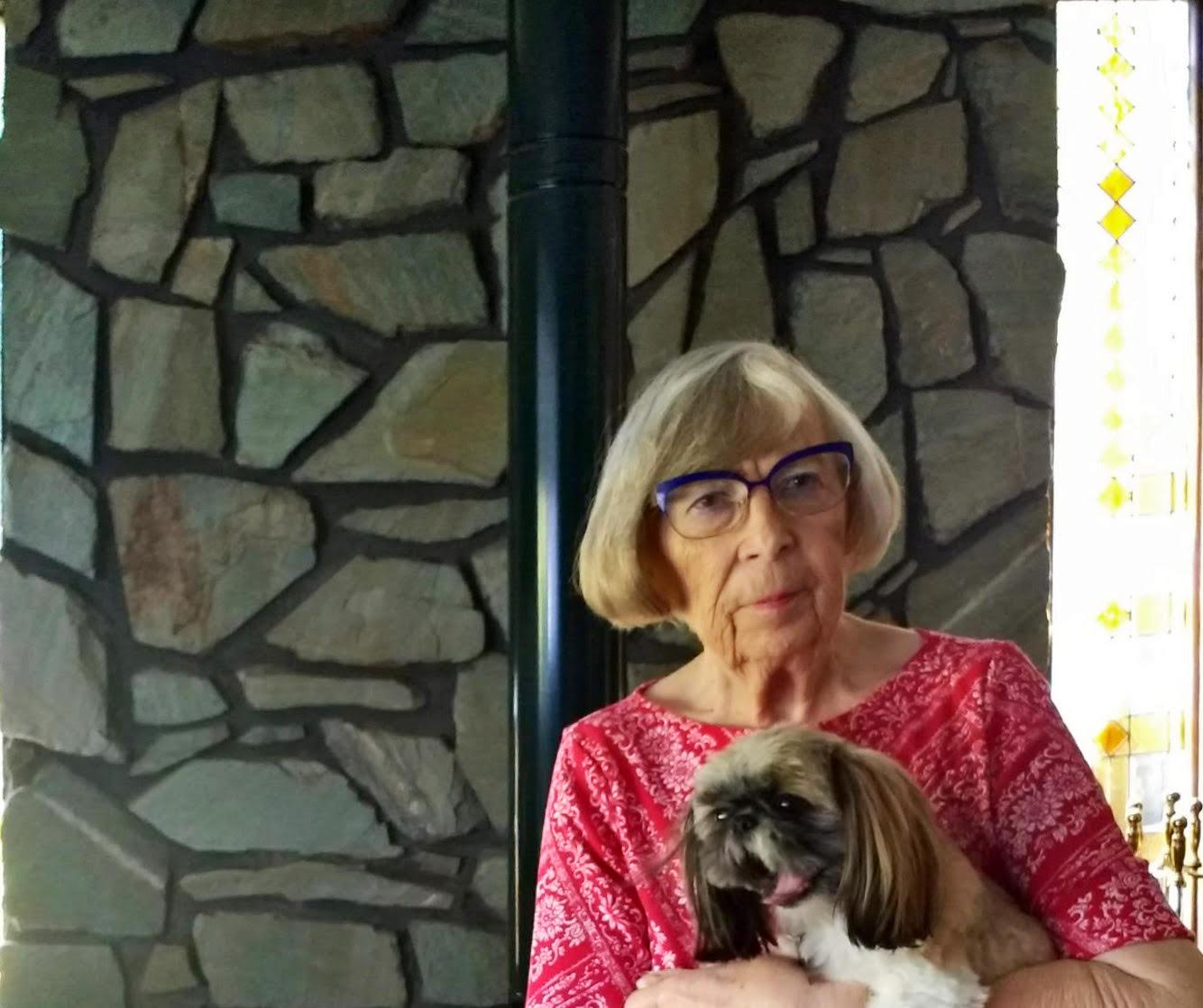 Billie Lee Neth
01/23/1937 — 10/13/2020
From Richland, WA | Born in Sidney, NB
Graveside Inurnment
Starts:
Thu, October 22, 2020, 11:00 am
Ends:
Thu, October 22, 2020, 12:00 pm
Billie Lee Neth
On Tuesday, October 13, 2020, Billie Lee Neth, loving wife, mother, grandmother and
Great grandmother passed away at the age of 83.
Billie was born on January 23, 1937 in Sidney, Nebraska to Marshall and Thelma Lawell. Billie moved to Richland, Washington with her family in 1943. There she met the love of her life, Ted Neth.1in second grade at Lewis and Clark Elementary. They graduated together from Columbia High School class of 1955. Billie was a member of the National Honor Society. They married in 1957 and together raised 5 children. Billie attended Columbia Basin College studying business administration and was a member of The Phi Theta Kappa Honor Society. She worked at Battelle Pacific, North west Laboratories as a Project Coordinator and kept many friendships she had made during her time there.
Billie was very active in the community. In her early years she was active in Girls Scouts, Rainbow Girls and Jobs Daughters. Billie was a member of the XI Alpha Epsilon chapter of Richland Beta Sigma Phi sorority and served as president from 1970-71. She received the Golden Acorn Award for her service to the PTA at Jefferson Elementary where her children and grandchildren attended. Billie was baptized at Southside Church in Richland, WA She was a long time member of Central United Protestant Church and enjoyed attending Sunday service with her husband. She was an active member of Club 40 serving as co-representative for the class of 1955 with her best friend Sharon Watts. Together they planned many fun class reunions. Billie was an amazing quilter and created many beautiful quilts for her friends and family.
Billie's most prized accomplishment was her family. Billie was preceded in death by her father, Marshall Lawall, her mother Thelma Lawell and grandson, Matthew van Dyke. She is survived by her husband Ted Neth, son Lee Neth(Ginny), daughter Laura van Dyke (Dr. Peter), son Robert Neth (Ellen), daughter Mary Dallas (Stephen) and daughter Rebecca Petersen (Alan), brother Charles Lawell (Janice) and sister Marsha Hathcox. Her grandchildren Bill van Dyke, Andrew Dallas, Sean Dallas, Dr. Christina Easton (Aaric), Harly Bender, Mark van Dyke (Meara), Elaine Zirker (Austin), Margaret Petersen, Catherine Petersen, Victoria Petersen, Marshall Neth and Molly Neth. She is also survived by her Great Grandchildren Steven Dallas, Sophia Zirker, William Zirker and her special puppy Bao Bao.
So many fond memories from growing up in the same neighborhood! I remember a witty lady with a quick smile who was always there to lend a helping hand. Sending thought of peace and comfort.
I was fortunate to work with Billie at PNNL. We enjoyed sharing kid stories, her youngest was the age of my oldest. There was rarely a dull moment with Billie around. My sympathies to her family and friends.
Ted, Ginny, Lee and family,
My condelences on your loss. I hope the fond memories you have will comfort and nourish you through your grief and beyond.
Billie was a wonderful person. She will be missed by many. My family has known her for years and always appreciated her kindness And sense of humor. I'm so sorry for your loss.
Oh Billie… You will be so missed! You and Ted have taught me and my family the meaning of love and support without boundaries. What a legacy you leave.
My heart goes out to the entire Neth family and my thoughts and prayers are with you all.
Wish I could have been there. She was so special and the best cousin ever. Love to Billie
Deepest condolences from the Gustavson family. Billie was so special to me as a young girl. Prayers & Love.
This lady raised a great family. She was really respected by me and she will be missed greatly. Love and prayers go out to the Neths to endour this and continue to have faith.
Our hearts 💕 go out to you dear friend Ted Neth and family.
Oh the memories that come flooding back. Billie turned a 4th of July snowstorm into a
Picnic! The Neth & Jacobson families plus extra kid pals went tent camping to Wallowa Lake. The next morning we woke up to snow. Picture us all shivering by the bon fire eating hot dogs for breakfast! Billie always knew how to smile and save the day.
We send our deepest sympathies and all our love and prayers to the Neth family hearing the news of Billy's passing. May God bless and keep you all .
With love,
Bryan & Kelly Foley
Deepest condolences from the Allan family. We are blessed to have known Billie as she treated our family like family. We have fond memories of visiting during many holidays and occasions. She was kind, loving and always had a servants heart. She will be greatly missed.
I have so many wonderful memories of Billie, from sitting in the Clay Atelier while a show is happening to cracking up in the giggles at an ACT dinner funder raising event. Billie was a wonderful wife, mother, grandmother. She will be missed.
Laura, I am so sorry for your loss. It doesn't matter how old we are, it is hard. Big hugs. Love, the Beerys
My deepest sympathies on the loss of the love of your life. May she Rest In Peace.
Best Brownie troop leader ever!
I remember Girl Scouts! And my first "Twinkie" at the Neth house. What a Blessing she was. So sorry for your loss.🤗✝️
You will be missed. I will cherish our friendship
Eva Neth, niece
October 21, 2020
Aunt Billie my only Aunt on my father's side of the family. Growing up without my Dad, Aunt Billie made my mother and I feel valued. I loved her wonderfully dry sense of humor and would see the sparkle in her eye when you knew she had something on her mind. I will always hold a special place in my heart for her. I know she is with my Dad in heaven wondering what they are going to do with these worrisome Neths. I love you Aunt Billie, your niece, Eva.
My sincerest sympathies to the Neth family.
I first met Billie 7 years ago when I moved "home" to Richland and joined Club 40. We served on the board together as class reps. albeit 14 years apart.
Bomber tears.
Dear Neth Family,
Please accept my condolences at the loss of Billie. I remember her able assistance when we worked at Hanford on a project in the 327 building, "I-Cell."
Craig Buchanan
I was so sorry to hear of Billie Lee's passing. When I attended our 50th class reunion, Billie made me feel so welcome with her warm greeting. Even though we only met at reunions there after, I always looked forward to seeing her. It seened like we just resumed our conversations about quilting and family. She was so proud of her family, and your art Ted.
Our thoughts and prayers are with you.
My heart goes out to Ted Neth and the great family he and Billie created. Her loving, generous spirit will never leave us. I saw Billie often at Richland Bomber Alumni events, where we represented our classes and worked on yearly reunions. I appreciated her concern for my failing night vision when she and Ted drove me to the Kennewick Red Lion for a reunion. It was always fun to meet for Taco Tuesdays at the West Richland Golf Club.
Nine ladies met at Billie's house for a Christmas lunch. Billie and Ted made it extra-special. Ted photographed each guest with a life-sized Santa Claus that he had created. Afterwards, Billie presented each of us with a calendar entitled "Taco Tuesday Christmas Belles 2020."
When we talked about what our children, grandkids and great-grandkids were doing, Billie would include me in the conversation. I was a childless Richland Public School District teacher, but Billie saw me as a surrogate mother to many hundreds of young people over 31 years in the classroom.
Our faith tells us that we will meet again. Until then, we must share our grief. To the Neth family, my deepest condolences.
Ted and family, I am so deeply saddened by the loss of Billie. She was an amazing woman and very close friend of mine .. so close that I called her Ma! We shared an office together for several years at PNNL before she retired. I so enjoyed all the conversations we use to have. She was also very talented in her quilt making … I will cherish the one she made me forever! My thoughts and prayers are with all of you and I will never forget her smile and sense of humor. RIP my friend!
So sorry to hear of this loss. Billie and I worked together at PNNL where she took a young woman engineer under her wings providing great advice and support when needed. She cheered on the adoption of my sons and we would get together to laugh and tell tales of my boys and her grandsons, probably stories they'd prefer weren't told! I was fortunate to share a business trip to DC where she took me to the Vietnam Memorial and found her brother in laws name. After she retired she would have me over to see her latest quilt projects. Such a talent. She was always so proud of her family and loved to talk about them! My deepest condolences to the family.