FIND AN OBITUARY
Service information is posted on our website only with approval from the family.
If you are seeking information not listed below, please contact us.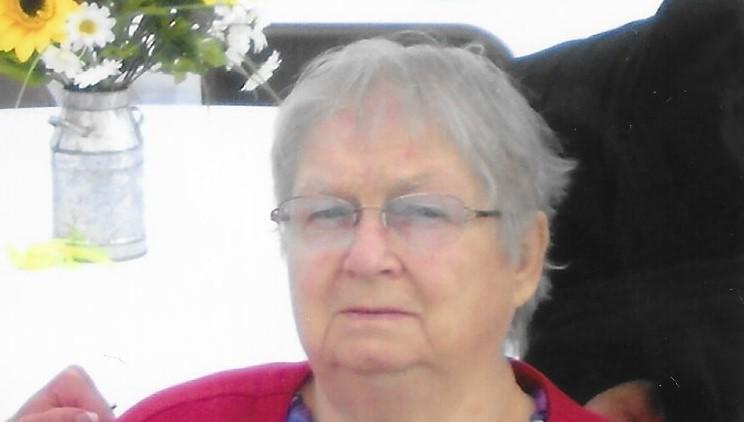 Frances "Shirley" Foss Rudie
02/25/1932 — 10/15/2020
Born in Lewiston, MT
Frances "Shirley" Foss Rudie
Frances "Shirley" Foss Rudie
February 25, 1932- October 15, 2020
F Shirley was born in Lewistown, MT to Esther Frost Foss and Oliver Foss. She raised her family in Coeur d'Alene, Idaho and then to Kalispell MT and later moved to Logan, Utah to be closer to her family. In her elder years she moved to Richland WA to be close to her daughter.
She married Charles L Rudie August 1, 1952. They were sealed for all time and eternity in the Idaho Falls LDS temple on June 22, 1954. They had 5 children: Mike (Cris) Rudie of Logan UT, Marcee (TJ) Woffinden of Richland WA, Matthew (Susan) of Wentzville MO, Donald Rudie of Kalispell MT and Ronald Rudie of Kennewick WA. She has 3 sisters, Alicemarie Schultz, Maralee Foss and Charleda Foss.
She and Charles had one of the first foster group homes in Idaho for children with significant disabilities. They cared for many special children during that time. One child came to her when he was 2 years old and had been placed with her so he could die outside of a state institution. He had experienced traumatic brain injuries and had been abandoned at a hospital. Shirley was asked to "love him" until he died. She gathered him up, rocked and cuddled him for 2 weeks. Today Ronnie is over 50 years old. He was her boy from then on and she and Charles adopted him.
She had a difficult childhood with extreme poverty. She quit school after the 8th grade so that she could help support her mom and her 3 younger sisters. She loved genealogy and searching for family connections. She left her family with volumes of research of generations gone by.
Shirley joined the Church of Jesus Christ of Latter-Day Saints as a young adult. Her conversion, her testimony and relationship with her Savior, changed her life and her families for the better. She was given a prayer blessing telling her that she would look for those who stand on the fringe, those who feel like they're on the outside. She spent her life of service to children with disabilities and those that others would have passed by. She knew and lived for 80 years with the knowledge that all lives matter.
Shirley loved her family and has many grand and great grandchildren. Her greatest wish for them was to know their divine potential as children of God and to always strive to live up to that potential.
She was preceded in death by her husband Charles, her sister Alicemarie, her mother and father and 3 great grandchildren.
The family wishes to thank those who provided care for her over the last years of her life, to include Senior Life Resources Home Care, Prestige Assisted Living and this past year Comfort Living Adult Family Home and Chaplaincy Hospice.
In lieu of flowers, please donate to your favorite non-profit serving those with disabilities or aging services.
Einan's Sunset Gardens is handling the local arrangements. She will be interned at the Coeur d' Alene Memorial Cemetery.
Shirley was a very kind loving caring Mother to many children which she and her husband took into their home. I am sure her beloved husband Chuck was greeting her with open arms. Sending my love to her family and remembering sweet times of being in the Rudie home. Shirley made a baby quilt for my youngest son born in 1976 and I loved it as it was the most perfect size for a newborn baby. Hugs to the Rudie family and may you cherish present memories of your Mother and Grandmother.
So sorry to hear of Francis Shirley's passing. Being a long lost relative and I live in Richland and I visited her a few times. She was a delightful lady and enjoyed the few visits we had. We lost track of each other a couple years go. I remember visiting the Foss family as a small child at the Coeur d' Alene house. My parents, both deceased now, are Cliff and Helen Pallett. My condolences and prayers to her family. She will be missed.
My dearest grandma Shirley-
Thank you for all the lessons taught. For the compassion and patience you showed through example, and the attention to detail in life and in arts. You truly were a steel magnolia in a time of turmoil and change. And for 23 years you did things alone. I'm so glad you are happy, healthy and with Grandpa Chuck again! I know he welcomed you with warm, loving arms. Smile and be happy that you brought much happiness to this word simply by existing. And your family thanks you for all the work you have done.
Love you bunches! Jessica
Love you grandma!!' Tell we meet again,
Shelly
I met Shirley through Hospice and had the privilege to be an in home volunteer. Such a lovely and inspiration lady! I would go to visit her for "just a short time" and we would visit for a couple of hours. She loved telling me stories about her foster children and her life. She looked forward to going home to be with the Lord. Blessings to all the lives she touched and comfort to all the "family" she had.