FIND AN OBITUARY
Service information is posted on our website only with approval from the family.
If you are seeking information not listed below, please contact us.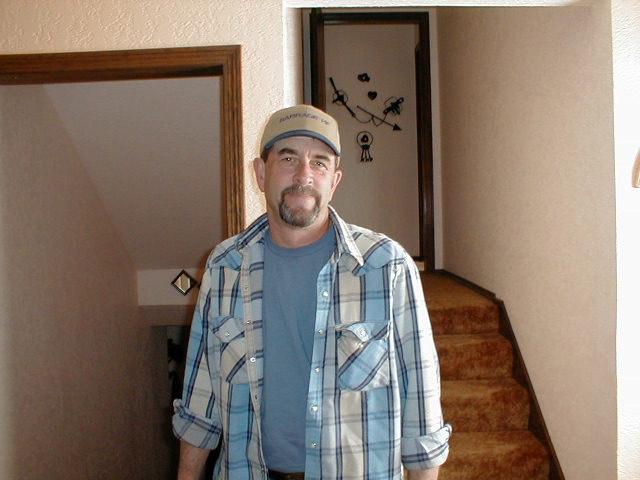 Frederick Lynn Eby, aka, "Fred", "Freddy", "Rick", "Ricky", "Dad", and "Pop"
03/03/1948 — 10/16/2020
From Kennewick, WA | Born in Pasco, WA
Frederick Lynn Eby, aka, "Fred", "Freddy", "Rick", "Ricky", "Dad", and "Pop"
Frederick Lynn Eby, aka, "Fred", "Freddy", "Rick", "Ricky", "Dad", and "Pop", was born to Emerson and Dorothy Eby on March 3, 1948. He was the third of four children including Mike, Molly, and Ralph. He grew up in the Horse Heaven Hills on the family's dry land wheat ranch, Cotswold Farms, established by his grandparents, Fred and Mable Mills, named after his homeland. Rick graduated from Kennewick High School, class of 1966. He maintained close relationships with his school friends: John Matheson, Jack Matheson, and Gary Jensen, referred to as "The Rat Pack". Prior to graduation, Rick enlisted in the Navy, serving actively from February 1967 to October 1968. He served in Vietnam and traveled the world, including Australia, the Philippines, Thailand, and Japan. After his return, he began working at the Pasco Fire Department as an ambulance driver before he and his brother, Ralph, took over the family farm. They farmed the land until their retirement in 2017, growing some of the best dry land wheat in the Horse Heaven Hills. Harvest had its stressful moments but resulted in many fond memories of familyand friends working beside them. Rick was also a volunteer Benton County Firefighter for many years.
While married to his first wife, Deborah Scoggin, they were blessed to adopt two children, Tyson (1976) and Marisa (1978). In 1982, while at a Jeep race, covered head to toe in mud and dirt, he met Kathy Gunther, whom he referred to as "Buzz or Buzzy". They married on January 1, 1984, and he gained another daughter, Gretchen, whom he lovingly called "Bratso". There was never a doubt he was made to be the father of these three children. "I am so proud of you!" were words he used often. There was never a good-bye without a hug and "I love you". Rick made sure that his blended family knew they were loved and one big family. He instilled work ethic in his three kids, taught them the value of lifelong friendships, and that family is family no matter what. His children are so grateful for the man who is their Dad, who chose to be the man he did not have to be.
Throughout the years of his life, Rick enjoyed racing Jeeps, his Duckworth jet boat, several Sea Ray cruisers, and a boat house at the Yacht Club. He was a great pool player, a fierce arm wrestler, passionate photographer, target shooter, and golfer. He was a member of First Lutheran Church in Kennewick, The Farmers Co-Op, The Clover Island Yacht Club (Commodore 2000) and the Tri-City Country Club. Rick was handy and could fix just about anything, along with being a jokester. He loved to tell tall tales … Many of you may remember the story of the BB behind his ear. Allegedly, that came from his "little brother shooting at him as a kid", when in fact, the BB was just extra ear cartilage. Of course, so many of the kids fell for the story, which cracked him up! He would also try to get the kids to pat their heads while rubbing their tummies simultaneously, which none of them could ever figure out, yet he had it mastered and thought he was so cool! He was funny, witty, genuine, handsome like Tom Selleck (Magnum PI look-a-like), smart, and kind to everyone. Some of his favorite foods were lefse during the holidays, peanut butter and dill pickle sandwiches, homemade chocolate chip cookies, yellow birthday cake with chocolate frosting, cashews, anything with mayo, and candied orange slices. There was always a cocktail at night, whether it be "two fingers of scotch with a splash of water," R&R, or an ice cold soda or beer out of the shop fridge; and let us not forget about his love for Zips Drive-in. He was a great chef and would grill up the best steaks and ribs. Meals at the Ranch, provided by Dad and Kathy, were always special, well planned, and delicious.
As family was paramount, Rick loved family gatherings, especially over the 4 th of July at Granny's with all
his siblings, kids, nieces, and nephews present. He was an amazing husband, father, uncle, and friend,
but his favorite role was being "Pop." In 1997, he was present at his first grandson's birth. He was
always the first person to show up at the hospital after each of the grandbabies were born, first thing in
the morning, because he had to be the first one to hold that brand-new baby! From then on, it was his
life's mission to be present at every possible life event or game that the grandkids participated in,
always with his digital camera in hand. He took countless photos of baseball and football games with
the Kennewick grandkids. Though he may not have had as much time with his grandkids in Olympia, the
time they were able to spend together was cherished. Pop had a very special bond with all five of the
grandkids and they will forever treasure the memories they have of him throughout their lives.
Rick knew how to have a good time. He loved the Cougs (GO COUGS!) and the Seahawks. He would
occasionally root for the Packers, but only if Seattle wasn't playing! Rick enjoyed his weekend farmers
breakfast crew that consisted of John Christensen, Larry Wilkerson, Stan Owens, Uncle Ralph, and Mike
Jenner; his daily SportsPage lunch with John Matheson, various friends, and all of the employees that
made him feel at home; his Yacht Club friends, Christensens, Salsberrys, Carters, Wiesenbergers,
Shafers, Kennedys, Hays, Amackers, Roberts, Johnsons, and many more. Their groups of friends often
gathered twice a year out at the Ranch to have target shooting competitions. For Rick, these events
were a highlight. Even in his last months, Rick had an eye for an accurate shot. We could give him a Nerf
gun, a spot to aim at, and he would nail it on the first try! Each of these friendships were very special to
Rick and Kathy. The family appreciates each one of you for being present in their lives, adding so much
joy and building amazing memories.
Rick is survived by his wife of 36 years, Kathy; his children Tyson (Ela), Gretchen (Jake), Marisa
(Stephen); sister Molly (Chuck) Williams; brother Ralph Eby; grandchildren: Easton, Cadence, Zach,
Madden, Miette; sister-in-law Karen (Larry) Dodson; brother-in-law Russell Tollefson; step-mother
Loyette; nieces: Karan, Nanette, Shelley, Allison, Brooke; nephews: Jim, Michael, Kevin, Paul, Eric; great
nieces: Courtney, Lane, Sarah, Morgan, Sarah, Hunter; and great nephews: Jenner and Baylor; as well as
many other cousins, nieces, and nephews from the extended family. He is preceded in death by his
parents; step-father, Bob Smith; father-in-law and mother-in-law, Dale and Dolores Tollefson; brother,
Mike; uncle, Jim Mills; grandson, Nathaniel Eby-Lewis; nephew, Ryker Beauchamp; and a lifetime of farm
animals he truly adored.
Tyson, Gretchen, and Marisa want to express their appreciation to Kathy, Mom, for her unconditional
love and devoted care of Dad throughout their lives together. Particularly, visiting him daily, sitting
outside his window at Windsong with her umbrella (due to COVID), reading him daily devotionals or
taking him treats. They are forever grateful for her care as Rick's health declined rapidly due to
Alzheimer's Disease. The family would also like to give a HUGE "THANK YOU" to Visiting Angels,
Windsong Memory Care, Kadlec, Trios, and the fantastic doctors, nurses and medical professionals that
provided Rick compassionate and outstanding care. Rick passed away peacefully on Friday, October 16,
2020. He will be remembered by all of his family for always being a light in their lives, for being a loving
and devoted father to his three children, for being humble, patient, kind, compassionate, and loving no
matter the circumstance. Anyone who knew him is better for having Dad/Pop/Fred/Freddy/Rick in their
lives. He was certainly one of kind and will be forever loved and missed.
In lieu of flowers or gifts, the family invites friends and relatives who wish to remember Rick in a special
way to make gifts in his name to the Alzheimer's Association.
Although Rick will no longer be with us as the "Gang" gathers together, his memory and the great times we had will not be diminished. The stories of our adventures from our years together boating on the Snake and Columbia Rivers, weekends in our CIYC boathouses, travels to Mexico and Arizona and the very special week-end shoot-outs at Eby Ranch will continue to be shared and passed from generation to generation. Thanks for your unfailing friendship Rick- you are missed.
I'm so very sorry for your loss. Sending sincere love and prayers to your family! What a beautiful tribute.
What a thoughtful beautifully written Obituary. It captured the Rick I knew. Another bright light gone but not forgotten.
Love you cousin❤️😘😥
Our Dear Frederick we enjoyed so many wonderful times with you and Kathy. Boating and parties together, memories we will treasure forever. Such a great man and father. We so miss you.
Garth and Linda Weisenberger