FIND AN OBITUARY
Service information is posted on our website only with approval from the family.
If you are seeking information not listed below, please contact us.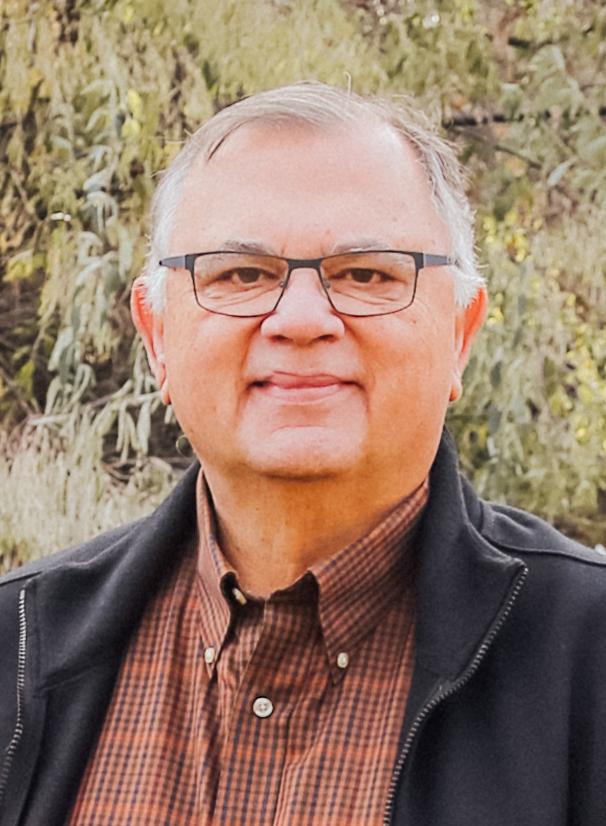 Mark Robert Ibatuan
09/15/1955 — 10/23/2020
From Richland, WA | Born in Yakima, WA
Mark Robert Ibatuan
Mark Robert Ibatuan
Sept 15, 1955 – October 23, 2020
Our beloved Mark ("Ponch") Robert Ibatuan passed away Friday, October 23rd, as a result of a heart attack. His passing was unexpected and stunning to his family and friends. He is loved and missed by so many. His unwavering faith in Jesus Christ led him to the rededication of his life through baptism at Richland Baptist Church. He is now at peace and without pain in Heaven.
Mark was born in Yakima, WA to Bob and Ardie Ibatuan, but was raised and grew up in Richland. He was a proud Richland Bomber, where he played varsity baseball and football. He was a gifted athlete and thrived in youth and young adult sports. Later, he would use his knowledge and love of sports to include several years of coaching and mentoring positions for girl's and women's softball teams (CBC, Rec teams). Mark genuinely loved the game of golf and enjoyed hundreds of rounds with his friends and family members.
Mark graduated (BA) from Eastern Washington State University in 1979. He returned to Richland where he was employed by various contractors involved in nuclear plant construction at WNP Units 2, 1 & 4. In 1980, he moved to the Hanford site where he worked for DOE Contractors involved in Chem Nuclear Processing and Waste Management. He held positions in Work Control, Quality Assurance, Maint/Ops. Mark also spent several years in consulting and management at other DOE sites, to include Los Alamos, NM and Pantex/Amarillo, TX. He was currently employed at Hanford with the PRC.
We will all remember Mark's personality, his quick wit, his masterful sense of humor, his dedication to family and his sharp intellect.
He is survived by his loving wife of 44 years, Lynn (Schildknecht) Ibatuan. They met at the age of 13 while attend Carmichael Junior High. Their marriage occurred on September 18th, 1976. He is also survived by his beautiful daughters Aariann Ibatuan and Blair Ibatuan Hanson (Eric); his grandchildren (his pride and joy) Oliver, Ava Liz and Everli; and his sister Michael Carroll.
His loving brothers-in-law/sisters-in-law are also mourning the loss of their dear friend: Jim and Jan Schildknecht; Tom and Robin Schildknecht; Tom and Nancy (Schildknecht) Pickett; Ryan and Leslie (Schildknecht) Dodd; Kathleen Schildknecht…along with numerous nieces and nephews.
Mark was preceded in death by his parents, Bob and Ardie Ibatuan; a sister, Shannon Ibatuan; and brother-in-law David Carroll.
In lieu of flowers, please feel free to donate to your favorite charity in his name.
There will be a memorial graveside service for Mark at Sunset Gardens (Einan's), Richland, on Thursday, 10/29, at 12 noon. Family and friends are invited to gather at the home of Nancy and Tom Pickett after the service. Directions will be distributed at the service.
"We will all remember Mark's personality, his quick wit, his masterful sense of humor, his dedication to family and his sharp intellect."
I couldn't agree more.
My wife and I still laugh remembering the humorous stories he shared when he and Lynn came to dinner at our home in Santa Fe, NM.
Ponch and I were best friends growing up in Richland during our Marcus Whitman days. We spent many days and nights at each other's houses having fun with family and friends. Even though time and activities took us in different directions when we would get together there was always a connection and bond between us. I feel blessed to have had Ponch in my life and he is truly missed. Thoughts and prayers are with Ponch and the family.
Ken Hohenberg
Lynn and family,
We are so sorry for your loss. We will keep you all in our thoughts and prayers.
Virtual hugs to you!
Love,
Jan and Paul Dowdy
Lynn and family,
My family and I were so lucky to have reconnected with Mark and your family when our girls played softball together. (go THUNDER!! ) I appreciated Ponch's counsel, positive attitude and of course his keen sense of humor. He was a unique person and could light up a room with his wit and story telling.
I really enjoyed his company.
Gone to soon, but not forgotten. Ponch you were the best!!!!
An absolute beautiful video tribute to Ponch. Tears rolling down my face from start to finish. Rest In Peace, my friend.
Mike Davis
I am sorry to hear of Mark's passing! Many years ago I worked with Mark and was always greatly appreciative of his warming smile and wonderful sense of humor. He taught me a lot about making work fun! Just a great man!!
Dear Lynn and Family,
So sorry for your loss. I worked with Mark for many years and he was so great to work with. Mark's sense of humor made the days enjoyable. We had a great team and Mark was key to the team.
Prayers to you and your family,
Susan
Mark and I had pretty much the same job, but for 2 different Companies at Hanford. Mark and I worked well together and we had alot of laughs and Golf discussions over the years Mark was a good man and will be missed. I hope and pray that the many memories of Mark will comfort your family during this difficult time.
Dear Lynn,
My heart goes out to you. I am keeping you and your family in prayer. May you be comforted by the friends and family near you.
We were sorry to hear about Mark's passing. He was a wonderful softball coach and a special person.
I knew Mark for over 30 years. In the mid 90's he lived in Willowbrook along with the Pickett and Schildknecht families. We had some great times. Our kids were all about the same age and did a great job entertaining us. My best memories of Mark were probably golfing at MSCC or on our Spokane golf excursions. I always enjoyed riding in a cart with him. He was actually a fairly quiet person and was a man of few words, but when he did speak those words – you listened. He was smart, witty and always considerate. He was also one of the best cost account managers I ever worked with. It really saddened me to hear of his passing. Simply put – Mark was just a good guy, a good friend, and I will always cherish times we were able to spend together.
I am so sorry to hear Mark passed.
Never forget his sense of humor, and ability to get work done. He's truly one of a kind. My condolences to the family.
Rich Gutierrez
Mark was a good man and a good friend. The world has lost a special man.
Lynn and family—
I am so heartsick over Mark's passing. We have had such tremendous memories these past several years on our golf trips and regular Friday golf dates; reminiscing over what dorks we were in high school and the dumb crap we did when we we were younger (50 years ago!!!!). We would laugh forever. I will miss Marks great laugh and self-deprecating humor. And Lynn, he really loved you so much and his wonderful family, as you did him. I still remember working with you at BR on Friday nights when he had Bomber baseball games. You would run out to the parking lot to see if you could hear the roar of the crowd hoping the Bombers were hitting, scoring, winning. Such great memories. I will miss him. His time here was way too short. But I am so thankful I knew him and have such wonderful memories of this great and kind man. Find peace in your heart Lynn knowing how much he was loved by so many people. It is a testament to the sterling character of this wonderful friend.
I will miss him! We all loved his quick wit and sense of humor! Our weekly meetings at the WRGC, the years of coaching our girls, the time in New Mexico, and our time at RHS. ALL of them special memories!
I was Mark's office partner. We had so much in common from being Bombers to Baseball fanatics.
We worked great together helping each other out and having fun while doing it. Mark was a wonderful office mate and friend. We had the pleasure of sharing an office for over four years and I will miss him greatly.
I am thinking ponch would laugh at how I spelled my name wrong. Too old for all the tech stuff.
Very nice service.
Love , DIane
I will miss Ponch so much. Ponch, Mike, Lynn and I would go out to dinner for our birthdays for many years. Great fun and conversation with a couple of dear friends. Sending my love to all the Ibatuan and Schieldknecht family. Take care!
Love, Bonnie
I worked with Mark for several years. We had the best conversation when we car pooled to work. Mark had the best personality and such a caring person. He will be miss by all.
Lynn and family ,
The entire Ibatuan family was such a large part of my family growing up . Bob and Artie , Clancy and Carmen , and all of their children .
I was lucky to know all of them as a child and Ponch was like a extended big brother when I was young .
Ponch , Mike Davis and my brother all played sports together and I can remember 100s of times watching them compete and win .
The year they all were State Pony league champions with Bob Ibatuan as their head coach will always be a special memory for me.
Ponch had such a huge heart , calm demeanor , loving person .
When my brother let me know he was gone I was heartbroken .
To Ponchs family my thoughts are with you , Ponch had a enduring impact on my life and so many others he will be missed .
Gary and Celeste McCulley
We are devastated by the news of our sweet poncho. Such a gentle soul. So many memories to hold close. Our love and prayers are with Lynnie and the girls. We were very blessed to have had the chance to see you in September. Life is precious and so fragile. We love you ! God hold you closely and send you His peace
Mark's personality and character ethics were aligned. A humble man who never intended to be a role model yet he was for anyone he interfaced with; men, woman, & children. Mark and Lynn are a testament that true love is real, precious, and just finds us when were not looking. As a father he was the golden ray of strength, confidence, and love. As a friend he brought out the best out in all of us; making anyone he interfaced with, think and be thankful for everything God and this world has offered us.
I've know Mark for over 40 years. My late wife worked with him for several decades and always said Mark was a true gentleman, and shining example of how we need to be thankful for everything we are, everything we have, and everything we can give to others.
Mark's legacy will live on for generations to come. God speed to Lynn, Aariann, Blair, and the entire Ibatuan and Schildknecht families.
As we get older, memories are all we have to hold dear to our heart and Ponch will a good one from being fellow classmates at Richland High (Go Bombers) to working out at Fluor Hanford (co-workers). He was a good man and so devoted to his family. I will always remember his humor and his words of wisdom. Thank you Mark. My thoughts and prayers are with all his family. Lynn, strength and courage go out to you. ♥️
My heart goes out to Mark's family at this time. May God lift you up and comfort you at this time. I am honored to have had a chance to know Mark and work with him. He was a good friend and caring person to all. Until we meet again my friend.
You are missed
We all have those significant moments in our lives. One of ours was our first Thanksgiving away from home. We got snowed in while going to school at EWU. We couldn't get back to TriCities. We ended up having one of my most memorable Thanksgivings with Lynn and Ponch. We had a Canadian Goose for our (turkey) dinner (John). It was a wonderful time and gateway to our young independence. Ponch's humor lifted us through dinner and the evening. Life got in the way after that but we will always remember those days. Thank you for the memories. Ponch touched so many lives❤️
We met 52 years ago in PONY League baseball. He was a Carmichael Cougar and I was a Chief Jo Warriors. I knew from that very first meeting that I had met my brother for life. So many memories we shared as kids and as adults. As we married and had kids they too became lifelong friends. It's hard to believe he's gone. My thoughts and prayers go to his family. Lynn, You know I'm only a call away if needed. I love you, Ponch.
Mike Davis
I always respected you so much as a person and a coach. You were always so kind! I am praying for your family during this time. ❤️💕
Mark you will be so missed by so many! Years of being my softball coach and 2nd dad. So many memories with you and our many softball adventures and our trips to school as we patiently waited for Aariann EVERY morning. Love ya Ponch! Rest peacefully knowing you live on!
Gone but never forgotten
Ponch touched so many….
fond memories of him .
Condolences to all that loss with his passing.
Which was anyone that ever met him.
Heaven gained another member of the Ibatuan gang.
Hugs Lynn
I was so fortunate to have this fine man as a big part of my life for nearly 50 years. My brother-in-law, a best friend, a golf buddy…and a source for personal joy to me. Thanks, Mark, for everything you added to the quality of life for our family! You will be missed and thought of every day. Gonna really miss your humor!
Jim S.
Mark was such a loving and fun person . He coached my daughter in softball and all the girls loved him . He was competitive , but he wanted the girls to have fun ! That's the main thing … he made the trips and the games with the girls fun memories for them as well as their parents . He will be greatly missed, but he will live on in his daughters and grandchildren .
Mark and I worked together at Hanford for 35 years. You have not lived life to the fullest until you have shared an office space with him. His one line jokes kept me laughing and Mark was never without a quick witted comment. I will miss him.
I have know ponch since school days. Loved his humor and smile. He will be missed by many many people .
Mark was always so nice and always had that smile. I'm so sorry for your loss.
I have some really fond memories of Mark from Jr High and high school, and can't believe he is gone. I remember distinctly having a conversation with him about Lynn in Jr. High – he wanted to know if Lynn liked him! And he never wavered from his love for her – he knew she was the one even at age 13! Hard to imagine having someone in your life for over 50 years and then they are gone. He will be missed, but he has left a wonderful legacy in his daughters and grandchildren.