FIND AN OBITUARY
Service information is posted on our website only with approval from the family.
If you are seeking information not listed below, please contact us.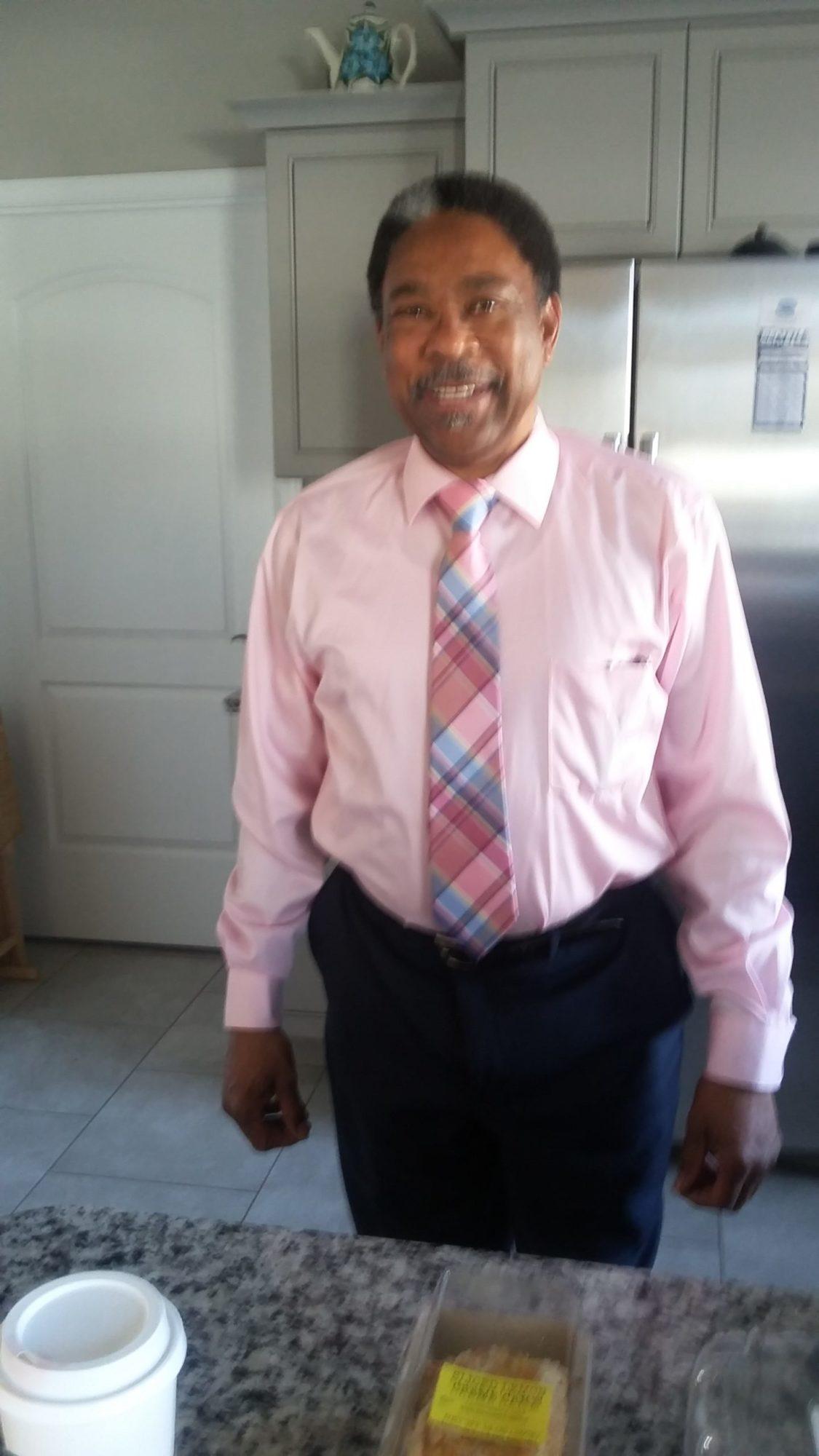 Maurice Watson
06/06/1951 — 10/17/2020
From Pasco, WA | Born in Durham, NC
Maurice Watson
"Maurice B. Watson, 69, of Pasco, Washington, passed away peacefully in his sleep on October 17th.
"Maurice graduated from North Carolina A&T State University and was proud to call himself an "Aggie." In his spare time, he loved being outdoors (hiking, movies and anything that brought him joy), spending time with his kids, grandkids, great grandkids, and enjoying life.
"One of Maurice's biggest accomplishments was being the BEST Dad, Papa and Great Papa. His children, Kenneth (Judy), Jo Ann (Tony), Dieszie (Marvin), and Maurice Erron (Keri), called their Dad affectionately "POPS." He was always there for them through their ups and downs, and taught them to enjoy every moment life has to offer."
Just like he dealt with all experiences in life, Maurice managed his illness with strength and grace, and wanted to spend as much time with his loved ones as possible.
In his final hours, he was surrounded by his children and his devoted grandson Dominique Jackson, who he adored more than anything else in the world." His grandson Dominique (Miranda) took such great care of his papa during his illness with such love and patience. Dominique had a special place in his papa's heart.
"He was a kind and loving partner to the love of his life Ruth, as well as an amazing father to their 4 children. Maurice's final words to his children were 'be good and love eachother', and to the love of his life, " Get out and enjoy life," and this is exactly how he choose to live his life."
Maurice was preceded in death by his parents, William and Mattie (Swann) Watson and a sister, Alethia Watson Hayes.
Maurice leaves to continue his legacy, the love of his life Ruth and their 4 children, Kenneth, Jo Ann, Dieszie and Maurice Erron. Maurice had 12 grandchildren and 8 great grandchildren.
Maurice is also survived by his siblings, brothers William Watson, Charles Watson and Derrick Watson. His sisters, Jinetta Watson, Varetta Watson Peace and Teresa Wootson.
POEMS:
"A father is neither an anchor to
hold us back nor a sail to take us
there but a guiding light whose
love shows us the way."
~Your Daughter Dieszie
Death is life's greatest mystery. What happens
when our soul leaves our body is the most
important question in the world!
Am I selfish because I think I need you more than God does?
I'm selfish because I won't get to experience your wisdom!
I'm selfish because I want to continue to see how the littlest things brought you joy, like watching a track meet on tv or you wanting to hear how my day was as I'm driving home from work…did my banker son bring in lots of millions today? I'm selfish because I don't get to enjoy our talks and thinking to myself, dang Pops is long winded!
Dear Lord, forgive me for being selfish, I just think I need him more than you, Then I realized you need him more than me that was your plan from the beginning. Thank you Lord for the time I got to spend with him.
Rest in Peace Pops!
~Your Son, Kenny
Pops…what can I say. My heart is shattered and my tears won't stop flowing. I know that I shouldn't be angry, but my heart is broken!
A girl couldn't ask for a better Daddy, my Biggest cheerleader, my Biggest supporter and my confidant.
Who do I call with my exciting news about how my volleyball team is doing? Who is going to let me ramble about life as I wait to hear your wisdom as we laugh.
Pops, I wish I could have more time with you, but I will carry you wherever I go and smile when I look around at the legacy that you have given us!
Pops, we will continue to make you proud. REST EASY POP POP!
Save a place for me Pops, until I see you again….I LOVE YOU PASS THE SKY!
~Your Loving Daughter, Jo
so sorry to hear of the passing of Maurice i worked with him at lamb weston on the mash potato line he was a hard worker and a good person to know thoughts and prayers to his family
Maurice will be missed by Ola and myself. He was like a brother to me and has been a part of my life for many years. He led me to come out west to Westinghouse to work. We were part of "Esquire Service Fellowship" at North Carolina A&T State University during our college days. Our frat had a gospel singing group where he sung bass. We ran track together for a few years there. No longer will we be able to see him when I visit Pasco. Reese, as many of us called him, rest in peace. One day, we'll see each other on the other side looking at our Savior face to face. Ruth and all the family, I can feel your painful loss. Remember his last words and do it. "Weeping may endure for a night, but JOY will come in the morning". Prayers are with you.
A great and loyal friend, A loving and kind father, a devoted husband, and lest we forget the consummate Hillside High School Hornet and yes The NCA&T Aggie's Aggie.
May the Watson Family be blessed and comforted during your time of mourning.
Thanks for being such a guiding force for my son Dominique .
You fought the fight, you did your best. Now it's time to rest. May you Rest In Peace.
Your friend Christine
Ruth and family.
Wishing you peace to bring comfort, courage to face the days ahead and many loving memories to forever hold in your hearts.
POP'S ,to many and such a delightful man , thank you for all the years of listening and advice you have given over the years ,you're a great man who will be missed by many,but also a man who has left a legacy, POP'S now we have another Angel watching over us God Bless and much zlove to the Family
To the Watson Family! I was saddened to learn of my Classmate's passing. We graduated from Hillside High in June 1969 and graduated from Aggie Land together!!! Maurice was so kind and a track star!!! He ran his race and now his life and f…amily celebrate him…RIP MY FRIEND.