FIND AN OBITUARY
Service information is posted on our website only with approval from the family.
If you are seeking information not listed below, please contact us.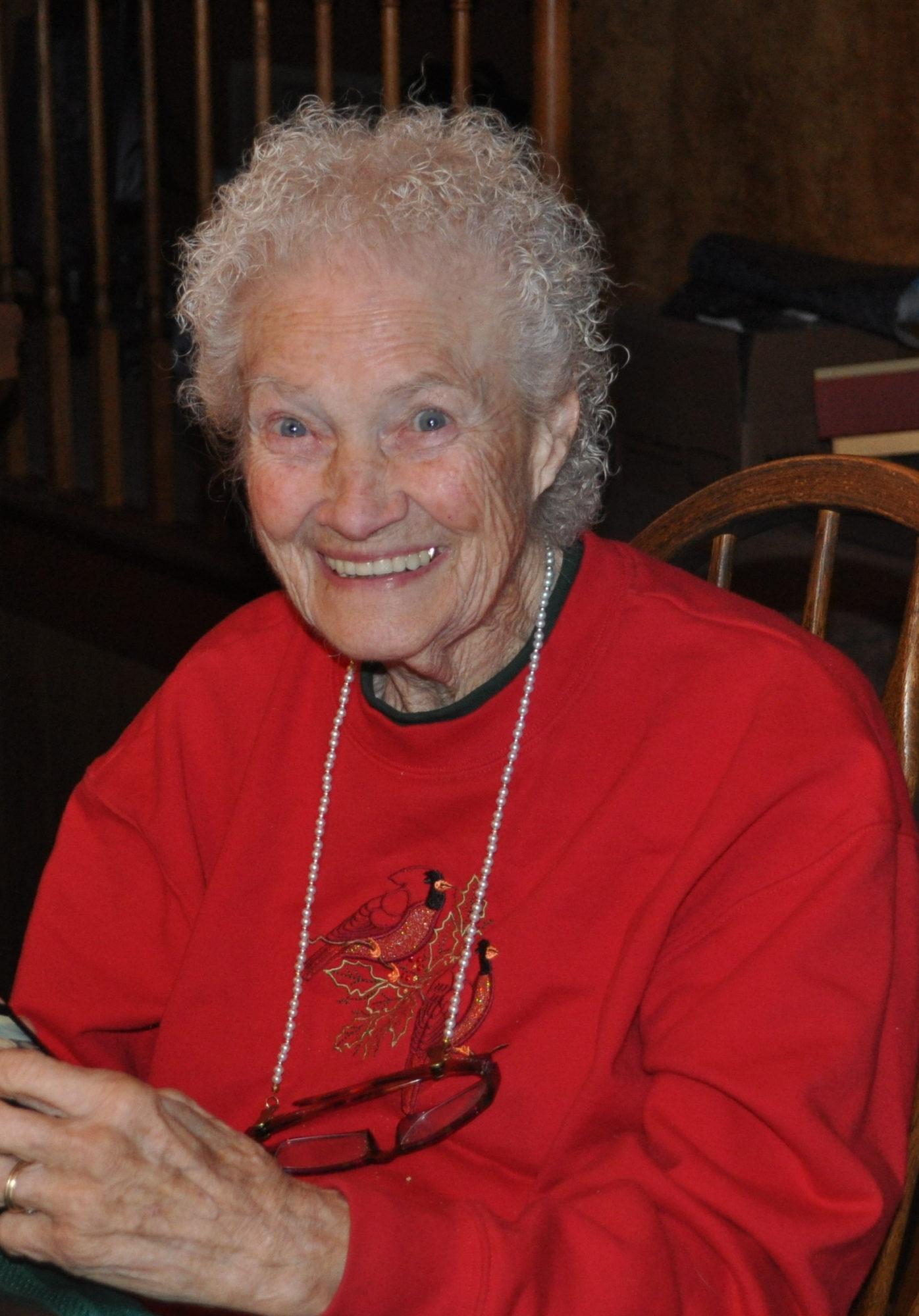 Nancy Beutell Murray (Snyder)
07/29/1924 — 10/24/2020
From Richland, WA | Born in Savannah, GA
Nancy Beutell Murray (Snyder)
Nancy Beutell Murray (Snyder) passed away on October 24th. Born in Savannah, Georgia, Nancy was 20 years old when she set out on her journey west to the government boomtown of Richland, Washington. She planned to help her sister Jean Abrams with her second baby, but ended up taking a job at Hanford, where she met her future husband, Homer W. Murray, a chemist. They married on April 11th, 1947.
They had two children, William Alan and Nancy Elizabeth. The family lived in an "E" house in Richland, where she remained until the day she died. She spent many summers driving the family across country to visit her mother in Georgia, then on to Pennsylvania where her in-laws lived.  Homer died in 1987, leaving her widowed until 1997, when she found love a second time and married Harvey Q. Snyder. The two enjoyed their time together until Harvey's death in 2004. She had a generous heart and was always bringing gifts to others. She loved to help and care for people.
In her last years, Nancy took great joy in spending time with her 8-year-old great-great-granddaughter, Ivy, who lived across the street. She read countless books to Ivy, and at the end, Ivy sat beside her bed and read to her.
Nancy leaves behind her son, William A. Murray, her daughter-in-law Nancy M. Murray, her grandson Robb Murray, who was her caregiver during her last years, grandchildren Kristine, Lisa, and Daniel, great-grandchildren Michael, Chella, and Jessica, and great-great grandchildren Ivy and Aria. Her daughter Nancy (Nikki) died in 2017. She also leaves behind her nephew Paul Abrams and nieces Kathleen Widland and Johanne Woodruff, along with many beloved relatives and dear friends.
There will be a Memorial Service at Einan's Funeral Home on Monday, November 2 at 12:00 PM followed by a Graveside Service at 1:00 PM.  5
Dear, sweet Mrs Murray. I don't remember a time, growing up
on Judson, that I didn't know that if I was i trouble I could go knock on Nancy's door.
She walked down to our folks' house when she heard about the passing of both of. Doug's and my parents. Always a kind word and a gentle hand. She made the world a better place, and her kindness always remembered.
Bill, your mother I be-leave is the last of all the adults that were part of my youth Scouting trail. I still remember some of those fun times back in the 50's when were were ll together. You, me, Mark, Paul, Lester, and others. My mother was Den leader and your mom one of her assistant, My dad was assistant Pack leader. Time keeps on going. Your folks are together again. May God Bless.
My name is Kathleen Abrams Widland, and I am proud to have been the niece of "Aunt Nancy." She was a part of my entire life in Richland, Seattle and now Indiana. I always knew her to be kind and generous. One of my earliest life memories is her delight in telling the story of when I was born, and how her 8 year old son Bill said, "She gots a freckle on her nose." Her "stories" were legendary, even at age 96. And she let me take Nikki's rabbit, Marshmallow, to show and tell in First Grade at Jefferson. My father once wrote: "Who makes a Lemon Merengue Pie and gives the biggest piece to her brother-in-law? Who grows beautiful tomatoes and gives the best tomatoes away, and keeps the seconds for herself? Nancy Murray Snyder, that's who." When telling my daughter about her death, she lamented, "Whom am I going to call when I have a cooking question?" Aunt Nancy was always there for us.
Aunt Nancy, I miss you already.
Kathleen Abrams Widland
Nancy was a beautiful friend to my entire family from the time my parents moved to Richland in 1957. She constantly gave of her time and resources to others. She was an amazing example of what a Christian life should be. I've never known anyone who gave as much of themselves as she did. I am tremendously blessed to have had her in my life. Her love and giving heart will remain with me forever.