FIND AN OBITUARY
Service information is posted on our website only with approval from the family.
If you are seeking information not listed below, please contact us.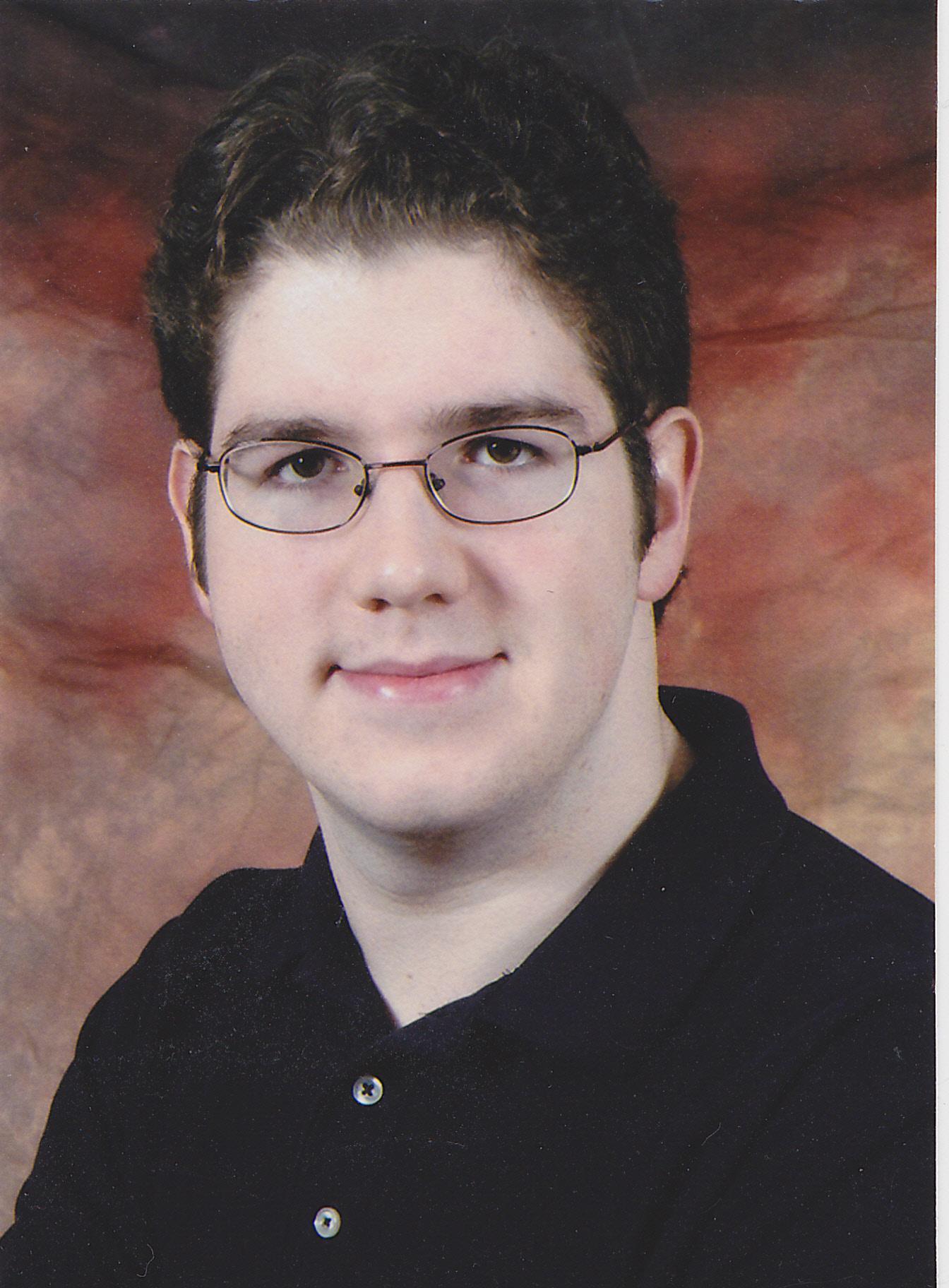 Alexander Whiting
07/24/1989 — 11/05/2020
From Richland, WA | Born in Richland, WA
Alexander Whiting
Alexander "Alex" Mark Whiting
July 24, 1989 – November 5, 2020
Alexander Mark Whiting, age 31, passed away on November 5, 2020, after a long journey with gastric cancer. Alex was born in Richland on July 24, 1989, and grew up in Richland, graduating from Hanford High School in 2008. He received an Associate in Arts degree from Columbia Basin College, specializing in Manufacturing Technology and Precision Machining. He also graduated from Washington State University Tri-Cities in 2012 with a major in Digital Technology and Culture. He was a Senior Assembler for Schweitzer Engineering Laboratories in Pullman, Washington.
Alex is survived by his parents Mark and Lorrie Whiting of Richland, his younger brother Benjamin Whiting and sister in law Jess Whiting of Mill Creek, and his younger sister Charlotte Whiting at the University of Washington. He is also survived by Aunt Katie Scott and Martin Nicholas, Uncle Bob Scott and Jo Siegel of Spokane, Uncle Bruce Scott and Aunt Betsy Scott and family of Seattle, and Uncle Bruce Whiting, Jr. and his wife Kim Anh of Ecuador
Alex will be remembered for being one of the best people you would ever want to meet or know. He was kind and caring, polite and soft-spoken, and always ready to help out and offering to make things better if he could. He had a presence that was calming and serene. Dogs would put their head on his lap when he was sitting, and cats would curl up in his lap and purr contently. Alex always had kind words for others. Alex did have strong feelings about unfairness and injustice, especially when it impacted those least fortunate among us.
Alex was serious, hard-working, strong, and persevering. He loved his job with Schweitzer Engineering and always talked about how great his co-workers and bosses were. He was very proud of his first apartment and living independently, and he had developed a fine repertoire of dinner recipes for the single apartment dweller.
Alex loved the Oregon Coast and staying in houses with fireplaces and views of the ocean. He enjoyed watching the rain lash against the windows and listening to the wind howl through the trees, while being comfortably ensconced in a warm living room easy chair. Alex also thoroughly enjoyed all kinds of seafood. One of his favorite vacations, along with the rest of his family, was to go on a Disney cruise, where he would be able to enjoy ocean breezes and expansive water views from his cabin's verandah. A favorite excursion was to be able to "pet" the stingrays at Disney's Castaway Cay.
Alex enjoyed old time TV shows and movies. Alex and his family would gather around the TV every Saturday night to watch Fred Astaire, Ginger Rogers, Gene Kelly, Bing Crosby, and most recently, William Powell and Myrna Loy movies. On other nights, Alex and his dad watched grand old television favorites such as Stingray, Fireball XL5, Andromeda, Star Trek Deep Space Nine, the Green Hornet (both the 1940 movie serial and the 1966 TV series), Batman, and Andromeda.
Alex loved to read and to listen to books on tape. He enjoyed reading and listening to long science fiction and fantasy serials, such as the Lord of the Rings and the Harry Potter books. Alex especially appreciated the works of regional humorist Patrick McManus and always was looking forward to a new humor collection or Sheriff Bo Tully book.
Alex embraced computers from an early age. Even as a little boy, he played Thinking Things, found the clues in Putt-Putt games, and adventured with Spy Fox on a first edition Apple iMac. Years later, he acquired a high performance Alienware Area 51 desktop that served well for online gaming.
Alex enjoyed holidays, especially Christmas, when he could pick up a preferred bottle of Gluhwein when visiting Leavenworth.
Alex was the best son, caring brother, and loyal friend. He will be sorely missed but forever present in our hearts.
We are so sorry for your loss. After reading this we can see what a special son and brother Alex was. Please know we continue to think of you and pray for your family.
My heart breaks for the entire Whiting family with this tragic loss. Alex was indeed one of the kindest young men I ever had the privilege to teach in my classroom. Words would never be adequate enough to express my sincerest condolences to the Whiting family. He will be missed beyond measure…..
So very sorry to hear about the loss of your beloved son. May your memories of him ease your pain. He will always be in your hearts and souls.
Beautiful and loving description of wonderful Alex.
You are all always in our hearts and in our thoughts,
Beth, Lou, Rachel & Daniel
Alex was a sweet child who grew to be a fine young man. Please accept our condolences on such a very sad loss of a beloved son and brother.
My condolences to the entire family. It sounds like he was amazing guy. May you all find comfort with his memories.
Mark, Lorrie and Family,
We are so sorry for your loss.
I am so very sorry for your loss and for his illness. Love to you all.
My sincere thoughts are with the family. I have fond memories of my children playing with Alex during the early grade school and middle school years. My children always had a great time. I enjoyed coaching Alex and his brother Ben in YMCA baseball. He was a great kid. All our prayers are for his family.
Mark & Lorrie, I'm so very sorry for your loss. What a beautiful tribute to Alex, I would have loved to have known him.
Mark and family,
We are so sorry to hear of this profound loss of your beloved Alex. May your treasured memories of him and happy times together be a comfort and a blessing.
Dear Mark and family,
I'm so sorry for your loss. I can barely begin to imagine how painful this must be in an already difficult time. Sending all the care and support I can your way. Wishing you peace and in time, healing.
Mark, Lorries and family,
Our deepest condolences during this difficult time. May all the wonderful memories of Alex comfort you during the rough days ahead. Have faith in the Lord that he is now pain free and resting in the arms of Jesus.
Dearest Lorrie, Katie, Bob and family,
My sincerest condolences for the loss of such a beautiful and kind soul. You all are so much better for the gift he has been in your lives and hearts. Your loving kindness of him is clear and will surely stay with you for eternity.
May he be of blessed memory to all who knew and loved him.
With love and peace, Heidi
Bless you Alex. You were a fine man. It was a privilege to know you. The world would be a finer place with more people with your qualities. You will never be forgotten.
Love to you all.
Very sorry to hear this news. May Alex's memory be a blessing to you.
Mark, Lorrie and family—
I am so sorry you have lost your dear son and brother. When I met you all walking our block this spring and summer, I had no idea Alex was ill. So good you had that time together. Of course I remember Alex from HHS, and as you wrote, he was a kind, sweet person. You will miss him every day and know that he is in God's hands.