FIND AN OBITUARY
Service information is posted on our website only with approval from the family.
If you are seeking information not listed below, please contact us.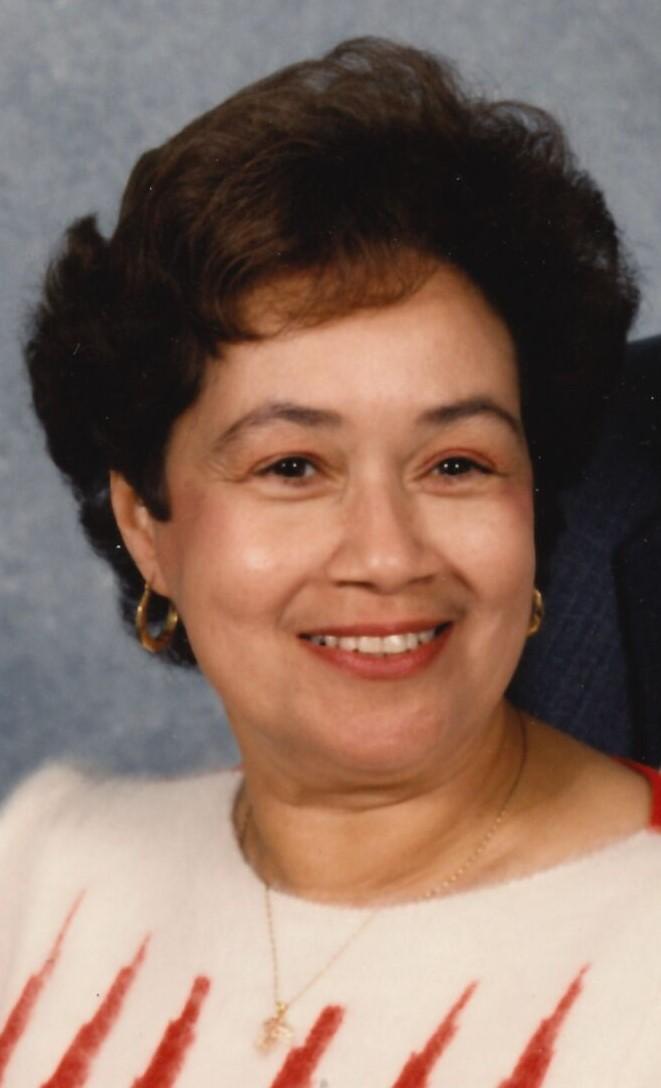 ALICE ALENA CLOUTIER CARTER
01/31/1942 — 11/24/2020
From Richland, WA | Born in Alexandria, LA
New to Livestream? Watch the tutorial.
Graveside Inurnment
Starts:
Wed, December 30, 2020, 1:00 pm
Location:
Sunset Gardens
915 Bypass Highway Richland, WA 99352
Celebration of Life
Starts:
Sat, July 24, 2021, 11:00 am
Location:
Central United Protestant Church
1124 Stevens Drive, Richland, WA 99352
ALICE ALENA CLOUTIER CARTER
ALICE ALENA CLOUTIER CARTER
January 31, 1942-November 24, 2020
Alice was born the last of eight children to Milton Cloutier and Florence Meziere Cloutier of Alexandria, LA. She attended St. James Catholic High School in Alexandria, La and spent summers with much older brothers on the family farm at Melrose near Natchitoches, LA. Dan and Alice started dating while students at Southern University and were married while students. Upon graduation Dan committed to enter the Air Force pilot training program but due to the Air Force failure to provide a firm training date Dan and Alice accepted jobs teaching school in towns approximately 100 miles apart. Dan eventually accepted a scientist job with General Electric at Hanford and the family moved to Richland the summer of 1964.
In 1965 Alice accepted a job with Battelle Northwest and later with Hanford Environmental Health Foundation. She moved to the local business sector overseeing various business endeavors: as the manager and investor with the Matrix Project in the East Pasco Urban Renewal area, owner-manager of Genie Services and Genie Tours, owner-manager of National Car Rental Tri Cities and Yakima, and owner-operator of West Richland's first US Post Office.
Alice participated in and supported numerous community events and organizations: member Columbia Basin College (CBC) Foundation Board of Directors (group that was hands-on with the CBC Faculty Winter Art show/auction that raised scholarship funds), chaired fundraising drive for Martin Luther King, Jr. statue on campus of CBC, treasurer of West Richland Chamber of Commerce and provided office space for the chamber, and member City of Richland Youth Accountability Commission.
Alice was the founder and first president of Links, Inc. of Tri Cities and coordinator of the Links' sponsored Ebony Fashion Fair; member Altrusa Club of Richland, West Richland Senior Center, and PEO of Tri Cities. She drove the family full-size van on many trips to Boy Scout camps and drill team events.
She always opened her home to family members, friends, and other people relocating to the Tri Cities. Had a great passion for music (sang in St James Catholic High School choir and Central United Protestant Church choir for approximately 30 years). She enjoyed fishing on Moses Lake and the Washington coast, and traveling (organized and lead tour groups throughout the US and many tours to WSU, Mariner and Seahawks games). She traveled to England and Japan.
Alice was preceded in death by her parents and seven siblings and is survived by Dan, her husband of 58 years, Sons Paul and Andre', daughter Dana, four grandkids, two great grandkids, and numerous extended family members. Due to Covid-19 restrictions and celebration of life will be held the summer of 2021 if gathering restrictions are relaxed.
Dear Dan and Family,
I am so sorry for your loss. Alice was a very special lady. You are all in my thoughts and prayers.
To the Carter Family, I am so sorry for your loss. Alice was such an inspiring and kind hearted person. I will truly miss her sweet spirit.
Dan, Sorry for your loss. I speak for myself and (Joy now deceased) when I say we had no better friends in Richland. You and Alice showed us what true friendship was and you will always be a part of our lives. God bless you and keep you as you continue your life without her presence by your side.
Your friend
Charlie Hampton
Should be "stay strong"
Dan; So sorry for your loss. Enjoyed our conferences when Alice was with you. Such a charming and intelligent lady. Enjoyed meeting with you and giving you advice on your many endeavors.
Great picture of Alice and the obituary certainly captured her essence.
Stay sting, Dan, and stay safe.
Alice was a wonderful example of a life well-lived in service to others. God bless you, Dan, and your family during this difficult time. My thoughts and prayers are with you.
Dan—-We are so sorry for your loss. We are praying God will grant you comfort and peace. God Bless You— Bill and Jeanne Moffitt
May God carry you and the family doing this time. Mrs Carter was a beautiful lady inside and out she will be missed. Our thoughts and prayers are with you during this difficult times. 🙏🏽🙏🏽
A lifetime together is never enough. I am thinking of both of you with so much love. Dan, I'm praying for you and the family. May your great memories of your life with Alice help to console you during this time. She will always be remembered. Our last visit with her was great. I'm glad you brought her back to visit Louisiana.
Deepest sympathy during this time.
I was truly sorry to hear of Cousin Alice's passing. Cousin DannI am lucky to have witnessed the love the two of you shared. 58 years in marriage is a beautiful testament to God's love and grace. I pray that He keeps you during this most difficult time of bereavement. I pray that you all will find comfort in knowing that she is at peace. I love you.
So sorry for the loss of a special lady. 🙏🏽🙏🏽🙏🏽 For the family & especially you cuz. You did an outstanding job taking care of her. A-truly devoted husband. I love you cuz. Take care and hold on to the precious memories.
I sang with Alice in the Choir at CUP. She was always friendly smile on her face and loved singing. These are good memories of her. A beautiful woman inside and outside.
Dear Dan,
It has been such a privilege to have been friends with both you and Alice for several years. You have taken such beautiful care of your "bride',. You have been her constant companion and loving husband throughout your life together.
It is comforting to know Alice is singing and laughing and peaceful in heavenly places.
Although Alice is beyond the reach of our arms. She will always be embraced with our love.
You started out as "JUST" a client, but quickly became so much more. We became family. We had an instant connection, as we are kindred spirits.😊💝
I feel so very blessed to have been chosen to care for one of Gods most precious gifts. It has sincerely been an honor, and privilege!💗 For 6 years you were so much more than a
job. You were my sense of purpose. Papa likes to think God sent me to you, but the truth is it's the other way around!😊😉 He knew you'd be one of my hearts greatest treasures. 💗
"I wish I could see the angel's faces when they hear your sweet voice sing!" 😍Heaven has gained more than "JUST" another angel. It has received a new Choir leader…🎶😁🎵😉🎶 I know you're up there singing, and showing them angels how it's done!🎼😲🎼 LOL 🤣🤙
Until we meet again Nana/mom/ you'll forever be in my heart, and memories!❤ "To the moon Alice" I love
you to the moon, and beyond!"❤😭💔😭❤
Oh sweet mama A, love you so much. I know you were welcomed into your family and Andres Godson Mikes arms. No more pain. Just glorious time with our Lord and Savior! Love you forever and I will cherish our many talks.
May God bless and keep you during this time of great sorrow so sorry to hear of your wife passing. Weeping may endure for the night but joy comes in the morning
My deepest sympathy to Andre and all the family for this loss. I am happy to have met her and see where Andre's kindness, generosity and open heart to taking people in comes from. May you all find comfort in your fond memories of her.
Sending my deepest condolences. Praying for the families strength, comfort, and peace day to day.
Deepest Condolences.
Alice, my sister-in-law, had a zest for life. Her grace and compassion for others was only matched by her love for her children and husband Dan. And if that wasn't enough to keep her busy; she provided love, guidance, comfort and support to friends, extended family, and community. She will be missed – – till we meet again.
Nana, as I caller her, was my other mother while I lived in the Tri Cities. She will be fondly remembered and greatly missed.