FIND AN OBITUARY
Service information is posted on our website only with approval from the family.
If you are seeking information not listed below, please contact us.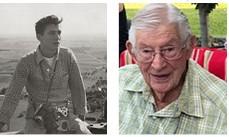 Charles Burks
10/29/1933 — 11/20/2020
Watch Service
Charles Burks
Charles "Leo" Burks went to meet his maker on November 20, 2020, surrounded by his beloved
wife and two precious daughters…and all the love their hearts could hold. His death was
marked by the same fighting spirit with which he lived his life. Leo battled heroically and held
on for as long as he possibly could, his last testament of the purest and truest love for his three
girls and everyone he loved. He was still looking out for others as he had always done.
Leo was a compassionate, down-to-earth, generous man who never knew a stranger. He loved
meeting new people and would strike up a conversation whenever and wherever, knowing a
person's life story in a matter of minutes. It was a rare and endearing trait. One such stranger
commented that the world would be a much better place if there were more people like Leo in
it.
Born on October 29, 1933, to Samuel Owen Burks and Edith (Moore) Burks in McCredie, MO,
Leo was the middle brother of seven boys. They were raised predominantly by their dearest
mother during a time of great scarcity, relying on the generosity of family and community to
make ends meet. In his youth, he worked odd jobs bailing hay and delivering newspapers to a
P.O.W. camp in Illinois. The hardship and toil of his early life helped shape him into a humble,
thoughtful, hard-working, respectable man of faith and character, and forged an unbreakable
and life-long bond among the Burks Brothers.
Leo attended one-room country schools through the seventh grade and graduated from VIT
High School in Table Grove, IL, where he lettered in football, basketball, baseball, and track. He
was editor of the school newspaper, secretary of his class council, graduated fourth in his class,
and even dabbled in theater. He maintained close ties to his classmates "back home" and
attended his 50 th class reunion — a highlight in his life.
Upon graduation, he enlisted in the U.S. Army during post World War II occupation of Germany
and, because of his strong engineering aptitude, was selected to train and work in microwave
radio communications. Leo was especially proud of this work and the time he spent serving his
country while stationed in France and Germany. He once was awarded a weekend pass for
keeping his boots shined and his barracks impeccable.
After his time in the military, Leo joined his family in Richland, WA, and worked at the Hanford
Site (G.E.) for one year. He then decided to work with his brothers at service stations in Moses
Lake and Richland. The Burks Brothers were well known in the early days and eventually owned
several Texaco and Conoco stations in the Tri-Cities. It was a time when "full service" included a
spotless window cleaning, fluid and air check, and kids were given lollipops. During this period,
Leo met his true love, Nancy "Dolores" Tracy, after she caught his eye at the VFW. They married
in 1961 and had two daughters. Theirs is a story of love and devotion that lasted for 59 years.
Together they purchased a Conoco station on Sylvester St. in Pasco, WA, where Leo spent most
of his career. He had many loyal customers, several of whom became life-long friends. After
retiring from the service station business, he began a new venture with his brothers in the
apple business. They owned several acres and enjoyed farming together.
At home, Leo took great pride in maintaining a beautiful yard and garden, which were the envy
of the neighborhood. He also loved to cook and host barbecues and family get-togethers. He
spent many weekends relaxing in the kitchen where he perfected and stretched his culinary
skills. Some of his specialties included homemade beef jerky and pretzels, fried green tomatoes
and perch, corned beef, pork tenderloin sandwiches, fried chicken, and we can't forget his
delicious spaghetti, oyster dressing, and German Chocolate Sauerkraut Cake! His other true
passion was fishing. He loved spending time at Scootney and the Potholes Reservoir (O'Sullivan
Dam), enjoying fun times and creating life-long memories with family and friends. The gang
once stayed up until 2:00 a.m. cleaning over 300 perch in preparation for a huge fish fry. Leo
was full of energy and always up for having fun. One of his greatest joys in life was being a dad
and grandpa. Family was his life.
Leo leaves behind a loving family including his beloved wife Dolores and daughters Julie (Scott)
Colby and Lisa (Julian) Laurenz of Richland, WA; grandchildren Sean (Kathleen) Colby, Nick
(Katie) Colby, and Gabi Laurenz whom he loved more than anything; his brothers Frank (Sharon)
and Russ; sister-in-law Shirley Burks; brother-in-law Jim Bill; and many nieces and nephews and
their children who will carry on the Burks legacy. Leo was preceded in death by his parents and
brothers Bob, Don, Bill, and Wally; in-laws Fred and Eura Tracy; brother-in-law Robert Tracy;
and sisters-in-law Barbara (Tracy) Bill and Barbara Burks.
A viewing will be held on Friday, Dec. 4, from 11:00 a.m. to 12:00 p.m., a memorial service by
invite (due to COVID) from 12:00 to 1:00 p.m. (which will also be live streamed via Einan's
website), followed by a public burial and military salute at Einan's Sunset Gardens. The family
invites you to share your memories in the online guest book at www.einansatsunset.com.
You were a truly great man who will be deeply missed. You would give the shirt off your back to
anyone in need; life here on earth will not be the same without you. Sleep tight. We love you.
Thank you, Lisa, for calling me to let me know. I have submitted a copy of the obit to the Astoria South Fulton (IL) Argus as I know former school mates in the VIT area will want to know.
My sincere condolences to you and Julie and your families and to Delores. I hope you are all adjusting to the loss. I know you have wonderful memories — do cherish them! Marilyn Southwood
Dolores, I have many wonderful memories as I think of working with you at Westinghouse/UNC. You were a phenomenal legal assistant, and the best secretary at the Hanford site. It was great to get to know Leo and your two super daughters, Julie and Lisa. I could immediately see that you had a very loving family. It's hard to believe that more than thirty years have passed, since we worked together. Time flies for sure! In any event, I give my heartfelt condolences to you, Julie, Lisa and the family. Friendships are eternal, and I am grateful for that knowledge and comfort we receive through the gospel of Jesus Christ. With love and kindest regards, Lowell
Dear Burks Family,
The passing of dear Uncle Leo marks, again, the loss of a member of the Burks Brothers senior generation. It is painful to experience the relentless movement of time and find yourself increasingly relying on precious memories of loved ones. For Debra and I, the absence of Bob and Barbara is still a tender sadness … especially at Christmas time.
Uncle Leo was a kind gentleman. The love and affection Julie and Lisa have for their Dad is a testimony of his devotion to their family … a great legacy. Both Leo and Aunt Dolores were always so welcoming and gracious toward me. I love them both.
As the family gathers to remember, celebrate, and grieve, Debra and I will be holding Leo in our hearts and thinking of all of you.
Tenderly,
Tracy Weaver
On behalf of the Riley family who were your neighbors for many years – seeing you move in with your family next door, get married and have your own family that we were all part of an extended, combined group with such close ties and a lifetime of memories. The love and inclusivity you showed for our small family as part of your large family was wonderful.
For me personally, you were like a second father to me and did not mince words in enforcing discipline in me just as much as you did with Lisa and Julie. I will always remember our fun gatherings, going fishing at Potholes, and many many more memories. Thanks for letting me and my family be such a great part of your life.
Uncle Leo, you will be so deeply missed. You will always be my 'other dad' and i have been touched by your gentle but firm, kindness and faith. I cherish the intellectual conversations we had, because you truly took an interest in my interests on an educated level. You were there to guide me when i needed it, and the lessons imparted then, stick with me today, ages after the fact. You taught me that i can live my own truth/faith and still be respectful of others. That disagreements in opinion, don't mean that you don't love one another. And that you should always have snacks when you have company. I can hear your voice the last time i heard you saying 'Anner, i love you too!" And i know this to be an absolute conviction of truth.
So many great memories and laughter with you, Aunt Dolores, Julie and Lisa. I loved visiting your house when i was little to get treats (turnips and kohl rabi) from your garden (ok, and also to play with Julie and Lisa's games!). So yummy for MY tummy. That made your grandfather clock bearable. That thing scared the jeepers out of me for some random reason.
All the fishing trips and vacations to the coast… the most memorable trip was one where we made a stop at Tillamook. I 'm still not sure how all 7 of us packed in Mom and Dad's station wagon. We loaded up on smelly snacks for the road home (smoked fish, sausages, pork rinds and cheese). The car fairly reeked! Julie and Lisa had taken a dip in the ocean and were coated in salt and itchy all the way home (4-5 hrs). I wanna say that might have been the same trip when the tire blew out on the freeway (while i was driving).
What else… backyard bbq's and your perfectly salty burgers were to die for! And… the restaurant dinners at Sea Galley! You always shared your exotic dinner with me… introduced me to shark, and actually liking calamari. You were a last stronghold for cast iron cooking, which i was always in awe of. But you would be proud to know that i carry on the tradition and my skillet proudly sets atop my stove being used regularly! I remember vividly, calling you when i made my first thanksgiving dinner in '89 to get your recipes… You were deep into your cooking day and i was greatly underprepared! But my dressing today is a tribute to that recipe combined with a couple other Aunties and Uncles… I should officially name it Burks Harvest Dressing. Ahhh… sooo many great times indeed!
I regret that life pulled me so far away, so far removed from spending time with my Tri Cities family. It is truly surreal to me that we are where we are now, 32 yrs later. On a daily basis i still feel like the 20-somthing that left home and in my head i envision everyone the way they were then. You specifically out manicuring your lawn in prep for the next family gathering. Time marches on and reveals that you have actually surpassed your 80th year… and indeed your time was due. You lived a very full vibrant life, living passionately, loving so many, and being loved in return. Say hi to Dad for us please… and all the others that have gone on ahead. And… let them know that i try to listen for their voices and continued messages in nature and on the wind. Ahh… but you already know that now, huh? Well, guide me as you will, elders. Your presence will be cherished and remembered by many. Love you much Uncle.
I will forever remember Leo, as the teacher and friend. There are no words that I can say that will describe him and the loss for the family.
May prayers enfold you all
Annette